Our flagship coupe has always delivered sharp, refined performance. However, changes introduced for the 2021 Lexus LC enhance these evocative qualities even further with greater responsiveness, handling stability and agility, reinforcing the driver's exhilarating feeling of being 'hard-wired' to the car.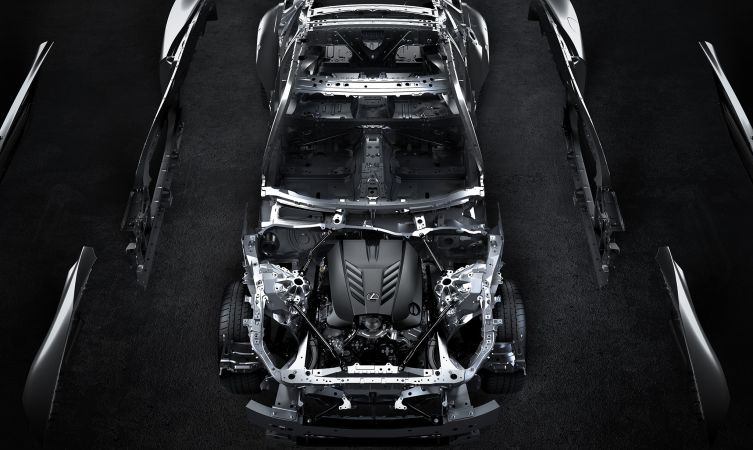 How did Lexus engineers achieve these improvements? The following subheadings detail some of the adjustments made to key areas of the chassis, transmission and powerplants.
Suspension: less weight, smoother performance
Changes to the front and rear suspension improve dynamic performance through a ten kilo reduction in the LC's unsprung weight – that is, weight not supported by the suspension. Contributing to this are new forged aluminium lower arms, hollow anti-roll bars, and a new high-strength material for the coil springs, the specifications of which have seen resistance increased from 1,200 to 1,300MPa. Where specified, the 21-inch forged alloy wheels also have a lighter construction.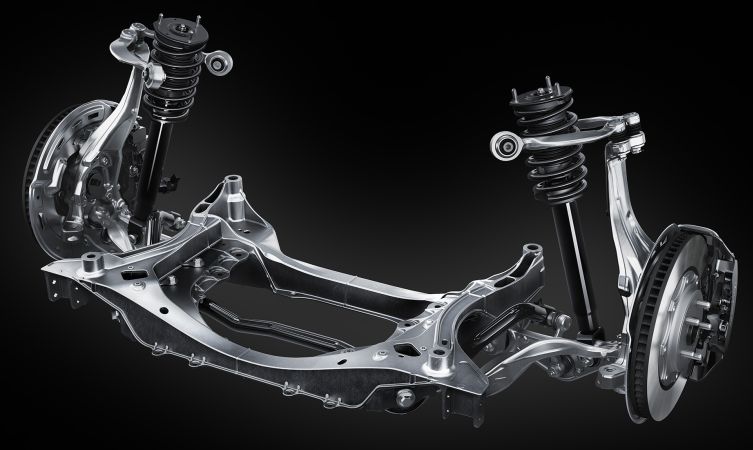 In the front suspension (shown above), the electronic shock absorbers have been reprogrammed with a longer stroke, while the rigidity of the bump stops has been optimised. Together, these produce smoother ride comfort with greater suppression of fluctuations in the road surface.
By increasing the twist resistance of the anti-roll bars, Lexus has also improved the LC's turn-in dynamics, delivering a more linear response and again promoting a sense of unity between car and driver.
Transmission tuned for greater rewards
Engineers have refined the power delivery characteristics of the LC 500's ten-speed Direct Shift automatic transmission to achieve even more faithful responses to the driver's intentions. Their focus was particularly within the active zone – the 50-70% throttle range that accounts for most driving – where the transmission now allows revs to rise higher before shifting into the next gear.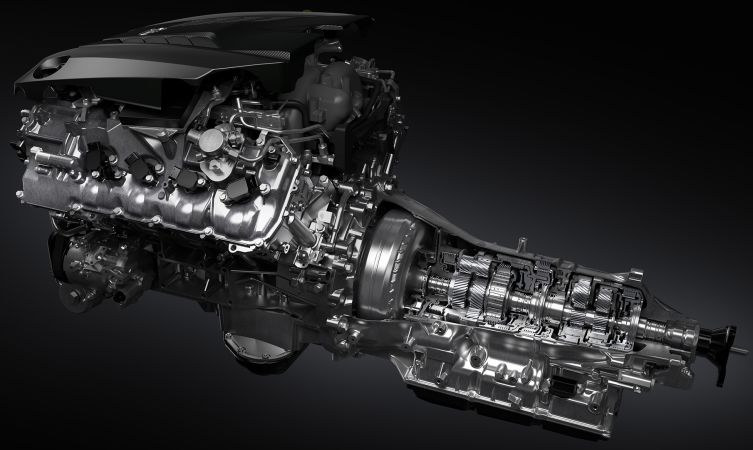 The technical adjustments also yield smoother acceleration and allow for an automatic downshift to second gear (instead of third) when braking into a corner. Similarly, shift performance has been improved for acceleration out of a corner – all of which is enhanced by the rising wail of the naturally aspirated V8 engine.
Enhanced responsiveness and control
For better vehicle control in mid- to high-speed ranges, the Vehicle Stability Control system has gained a new Active Cornering Assist function. This helps control cornering by providing braking to the inner wheels in line with lateral vehicle acceleration and G-forces experienced in spirited driving.
Responsiveness has been improved with software adjustments across a number of vehicle systems, including the Variable Gear Ratio Steering, Dynamic Rear Steering and Electric Power Steering. And in typical Lexus attention to detail, even the surface of the brake pedal has been revised to give a better feel.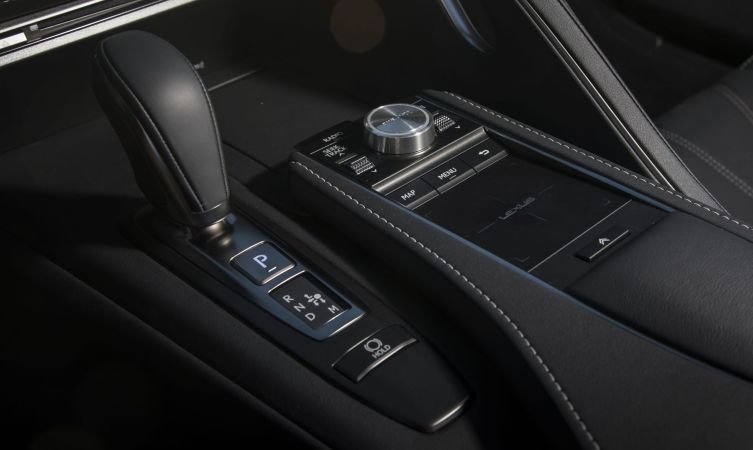 An additional new safety feature is that the transmission will automatically revert to 'Park' if the driver gets out of the vehicle without having shifted to the 'P' position.
Improved hybrid battery performance
The revised LC 500h benefits from a new control system that increases the operating range of the high-voltage lithium-ion hybrid battery. More torque is therefore developed by the electric motor, which helps provide more powerful acceleration.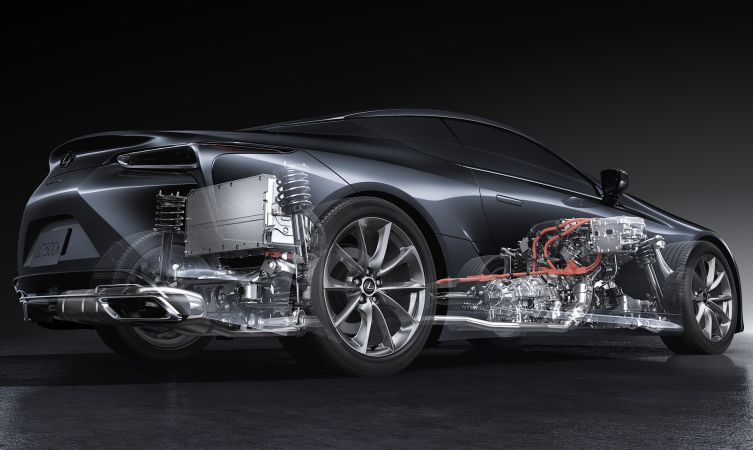 Even with a moderate 30% pressure on the accelerator pedal, 90Nm more torque output is now delivered and battery output rises to 17 kW. In other words, if you applied that pressure and accelerated for just 4.5 seconds, you would now be travelling 2.5mph faster.
Braking and steering
Lexus has adopted larger brake pads with a higher grade friction material to gain more stable, effective braking performance at high temperatures and speeds. The system continues to use ventilated discs both front and rear, clamped by six-pot monobloc calipers up front and four-pot calipers at the rear. The black calipers are decorated with a white Lexus logo, and even the surface of the brake pedal has been revised to provide a larger contact area.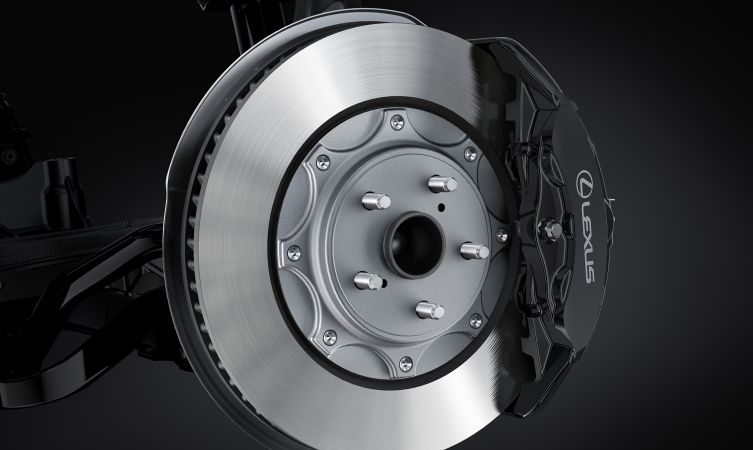 Strategic reinforcements and bracing have increased overall body rigidity, which in turn supports more responsive steering feel. Software updates for the Variable Gear Ratio Steering, Dynamic Rear Steering and the electric power steering have further sharpened responsiveness.
V8 sound quality
The sound generated by the LC 500's V8 powertrain is all part of the quality of the driving experience and Lexus has changed the location of the valve that determines the route of the exhaust gases in the main silencer to achieve the ideal note. This makes its presence felt at start-up and at engine revs above around 4,000rpm, while performance remains muted when cruising.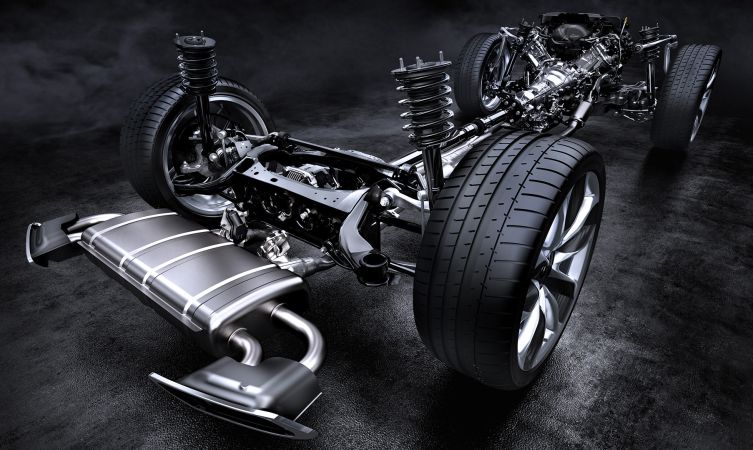 2021 Lexus LC: colour ways
Exterior colour choices include Blazing Carnelian, which is new for the 2021 model year, and Terrane Khaki, previously reserved for the LC Limited Edition. Other shades include F Sport White, Cadoxtan Slate, Sonic Silver, Sonic Titanium, Velvet Black, Graphite Black, Sonic Red, Naples Yellow and Deep Blue.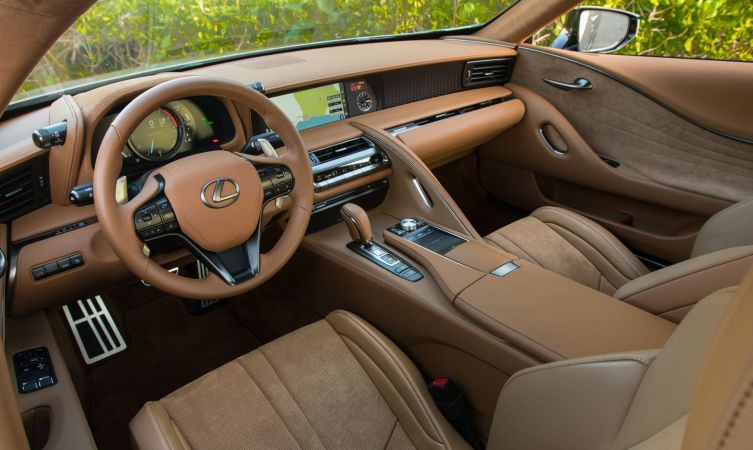 The interior colour schemes for the 2021 model year include new Flare Red leather and Manhattan Orange Alcantara options, the former replacing the previous Dark Rose. Other leather shades include Black and Ochre.
2021 Lexus LC: updated multimedia
The LC's multimedia features are controlled via a 10.3-inch high-resolution screen with a split-screen facility that allows different functions, including audio and climate controls, to be viewed and operated simultaneously.
For the 2021 model year, all LC models are equipped as standard with Apple CarPlay and Android Auto, allowing for easy, wireless smartphone integration and access to popular apps for navigation, entertainment and messaging.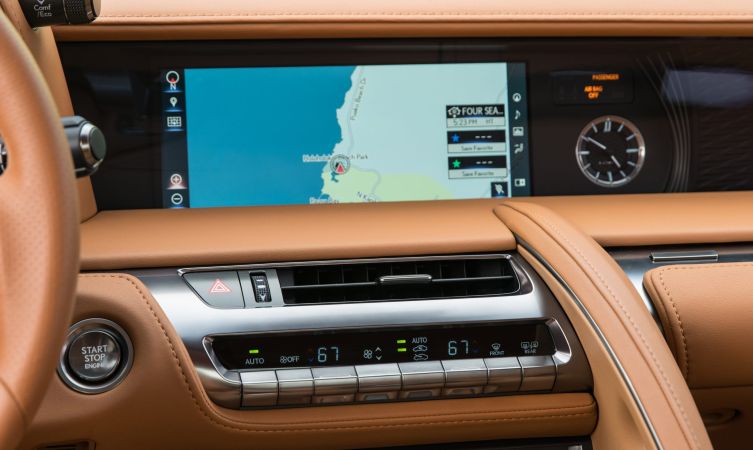 With Android Auto, Google Assistant can be activated to provide tailored information based on the user's calendar, previous activity and established preferences.
Apple CarPlay allows customers to access the familiar iPhone interface through the vehicle's multimedia display. An iPhone can be connected to obtain journey directions, make calls, send and receive messages via Siri, and gain access to apps such as Spotify, Audible and Apple podcasts.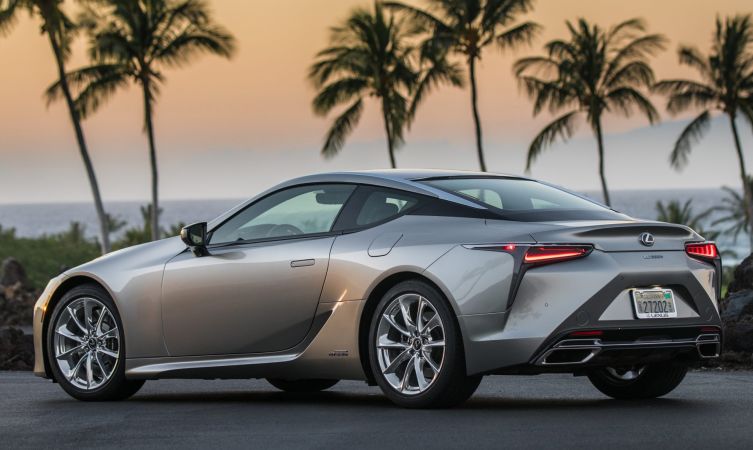 2021 Lexus LC: UK orders now open
Lexus Centres in the UK are now accepting orders for the 2021 LC Coupe, with the first deliveries expected during summer 2020.