With some form of normality starting to take control, the 'new normal' is allowing to world to slowly reopen. Holidays are taking place, social gatherings are allowed and motorsport is back on the TV. With so much constantly changing then it can be easy to miss out on quirky and interesting stories from the world of Lexus.
Luckily, we have once again rounded up five stories that you might have missed in July from the world of Lexus.  If you missed out on last month's World of Lexus roundup, then you can click here to check it out.
Bagged 
Lexus 
LC 500
No, your eyes are not deceiving you. This is a Lexus that has been taken to new heights, or should that be new lows? This unusual LC 500 belongs to Toru Naito (or delta.7000 on Instagram) and is the result of a new set of air suspension (courtesy of JDM specialist T-Demand) to lower the LC to almost comical levels of ground clearance. Add in the fact that all four wheels have an alarming amount of negative camber then it really does look like a well-executed photoshop model. But as the video above will verify, there is no such computer trickery here.  
Unless the road is silky smooth then we imagine this LC 500 would struggle on a day-to-day basis. There is certainly no hope of it ever mounting a speed hump or the manoeuvring its way through the countless potholes that litter the UK's roads. 
Lexus ES with digital mirrors now in UK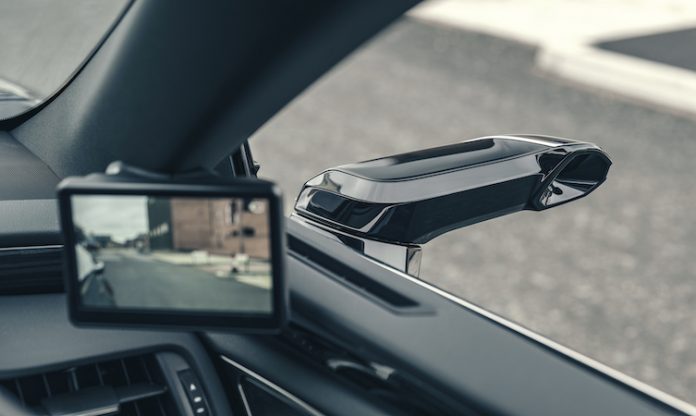 As much of a tech-fest that the Lexus ES is, there has always been one significant technological feature missing from the UK spec. Not anymore, however. When launched back in 2018 in Japan, the ES was the first production vehicle in the world to be offered with digital mirrors rather than traditional glass ones and now they are available to be added to UK ES models. 
The Digital Outer Mirrors use two exterior cameras mounted on the front doors which transmit images to two square-shaped, five-inch displays on each side of the cabin which help to reduce wind noise and increase outward visibility over standard mirrors.  
Lexus
NX Black Line
special
 editi
on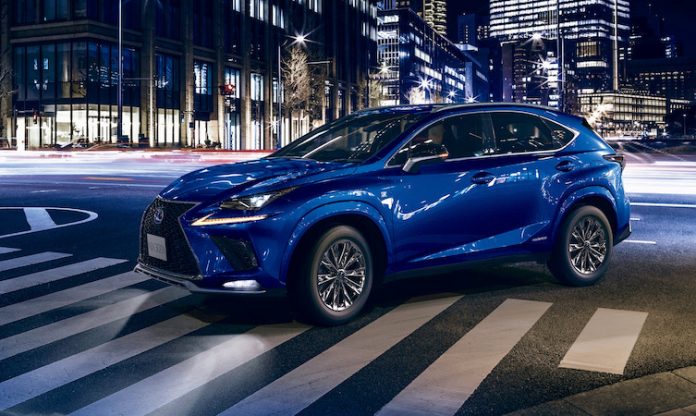 There is a new Lexus NX special edition for lucky American and Japanese customers but sadly, no word on whether it will hit the UK and Europe yet. The NX F Sport Black Line gets an exclusive Grecian Water paint job with colour-coded bumpers and 18-inch dark sputter finish wheels, Ultra White and Obsidian colours are also available.  
Inside, the F Sport Black Line gets blue stitching throughout the cabin to highlight the hybrid powertrain of the NX. As well as the blue stitching, each edition gets a set of Zero Halliburton travel cases, a lightweight 22" Continental Carry-on and a 26" Medium Travel Case, both in black. Production will be limited to just 1,000 units within the next three months, with a starting price of $46,810 (or roughly £37,000).  
Lexus LC Blazing Carnelian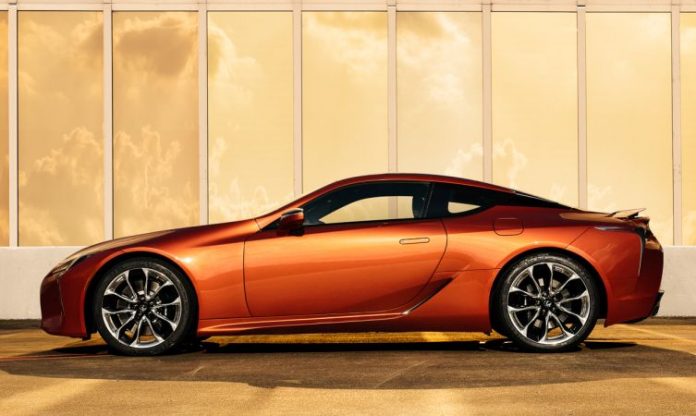 We have said it before, and we will say it again. The Lexus LC is a stunning car, quite possibly the most beautiful and exquisite model that Lexus has built. With a car this gorgeous, you want it to stand out in bright vibrant colours. Step forward Blazing Carnelian, the newest colour for your LC. 
Blazing Carnelian is inspired by the sandstone of Antelope Canyon in the United States. Blazing Carnelian CL. shifts from a deep reddish-orange reminiscent of red earth under cloudy skies to a glittering metallic gold when bathed in sunlight. The Blazing Carnelian joins other stand out colours such as Terrane Khaki, Naples Yellow, and Sonic Red. 
Virtual dealership 
consultations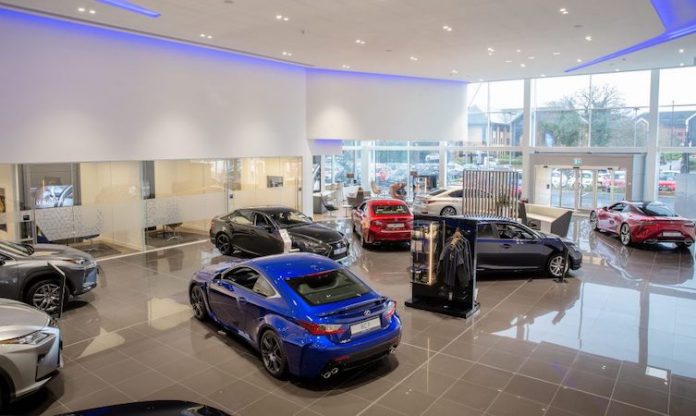 With the coronavirus pandemic causing all dealerships globally to close temporarily, Lexus has launched an online consultation service that is available to all UK customers, both past, present, and future.  The virtual one-to-one video consultation feature has been developed for those who might not yet wish to venture out to retail sites just yet.  
Accessed through the Lexus central website, the calls are tailored to each customer's needs and all aspects of the car-buying process can be covered remotely by centre staff, be it a video tour of a vehicle in the showroom or a rundown of the features of any model in the Lexus range. Alongside the virtual consultations, Lexus workshops are providing vehicle servicing, MOT testing, and repairs, and all centres are open for sales, by prior appointment.