Whether you're a novice looking for ways to create exquisite dishes or a culinary expert, Lexus has launched its first global digital cookbook, so you can cook beautiful dishes from the comfort of your own home. Culinary Perspectives comprises eight delectable dishes curated by award-winning food writer and director Joshua David Stein. With each recipe created by a different globally recognised chef, this volume focuses on the exotic flavours of the Eastern and Australasia regions. We'll be taking you through one recipe every week for you to master the craft. On the menu today: Prosciutto and Gribiche on toast by Australian Chef Neil Perry from Rockpool. 
INSPIRATION
Perry was inspired by traditional English tea sandwiches and finger foods well known throughout the finer racetracks of the world. Here he's taken an Italian jag, a riff on bruschetta, layering silken prosciutto di San Daniele over the tart acidity of a gribiche — a French egg-based sauce — atop points of sourdough toast. 
INGREDIENTS
Here are all the ingredients you will need to create your own prosciutto and gribiche on toast.
1 loaf of artisanal sourdough cut into roughly 5x5cm pieces
100ml fresh mayo
4 hard boiled eggs, diced
20g parsley, chiffonade
20g cloves, chopped
50g cornichon, diced
20g capers
Drop of Tobasco
Olive oil
Black pepper
San Daniele prosciutto
Chervil
DIRECTIONS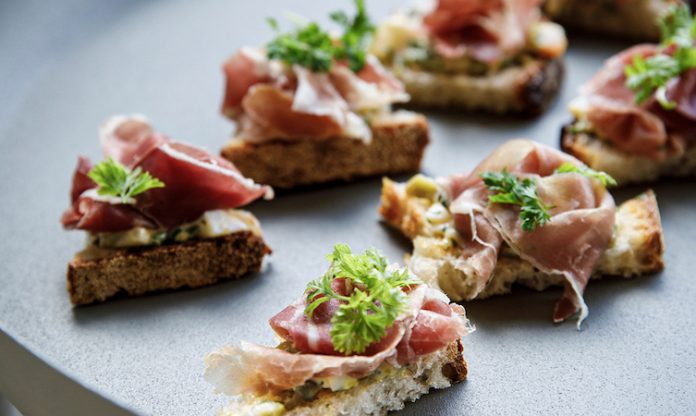 SOURDOUGH TOAST
Rub sourdough with olive oil and char on a grill plate until golden brown.
GRIBICHE
Mix fresh mayo, hard boiled eggs, parsley, cloves, cornichon, capers, Tobasco, olive oil and black pepper together in a small bowl and set aside.

Once the toast is ready, pile on the gribiche, add the thin slices of San Daniele prosciutto, garnish with fresh chervil and serve. 
Click here to download the recipe card.
ABOUT NEIL PERRY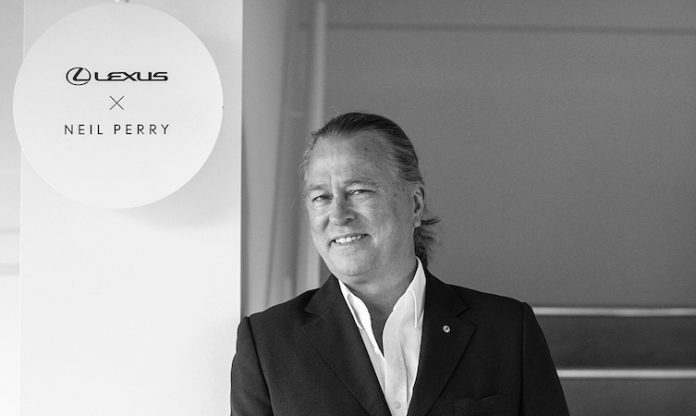 For nearly thirty years Neil Perry has been a champion for Australian cuisine, first at the award-winning Rockpool Bar & Grill in Sydney and now at an empire of restaurants including Rosetta, R Bar and Spice Temple across the country. With numerous television shows and over ten books, he famously pony-tailed iconoclast is among Australia's most recognisable food personalities, and his restaurants are among the continent's most lauded.
PERSPECTIVE
Whether it is high-grade wagyu from Blackmore's farm in the Victorian high country to the famed prosciutto di San Daniele from Friuli Venezia Giulia, Perry insists on using only the highest quality ingredients prepared with exquisite skill. Perry's pantry draws from a range of culinary influences from Chinese cuisine at Spice Temple, to haute steakhouse as at Rockpool Bar & Grill, to Italian, at Rosetta. The hallmark of Perry's food is a delicate balance between innovation and classicism.
Read more: Lexus launches its first cookbook: Culinary Perspectives