The retail environment has changed dramatically since the outbreak of COVID-19. But what does the easing of lockdown restrictions actually mean for Lexus Centres around the country? Have you wondered what precautionary measures have been put in place to ensure social distancing, as well as the wellbeing of staff and visitors? Is it possible to Experience Amazing at these centres once again?
Click here to find your nearest Lexus Centre.
An opportunity to discover the answers to these questions recently arose when we made an appointment for our RX 400h to have some minor repair work prior to its new MoT test.
The measures we encountered were representative of what you will experience at all Lexus dealerships. However, customers may come across some small differences at the specific Centre they visit.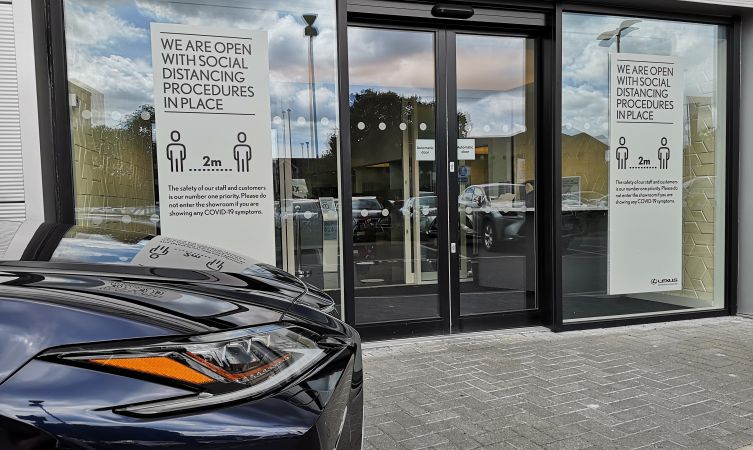 Clear signage at the entrance reminds you of the need to stay two metres apart from other people and to refrain from entering if you are displaying any COVID-19 symptoms. In order to adhere to strict social distancing guidelines, both the retail and servicing departments are only open to customers with a pre-booked appointment.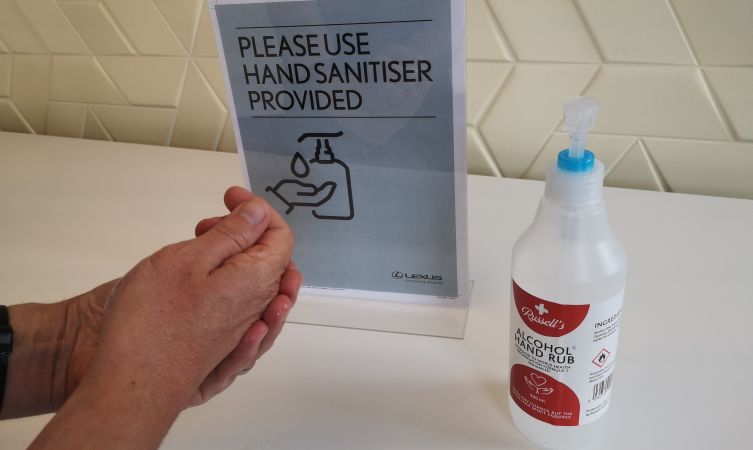 The application of antibacterial hand gel is encouraged at the entrance and at every doorway. Centre staff will regularly sanitise every touchable surface to maintain strict hygiene standards and they are encouraged to regularly wash their hands and dry them thoroughly with disposable towels.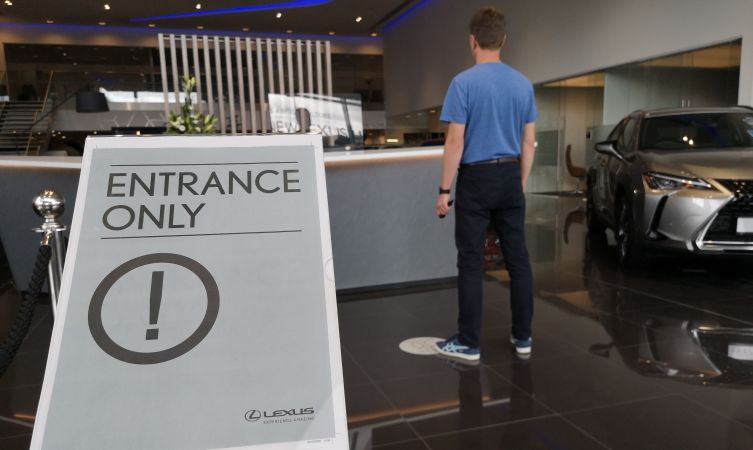 Floor-standing displays and rope barriers create a simple one-way system into and out of the centre. Manual doors are left open and the pathways are kept clear to avoid unnecessary contact.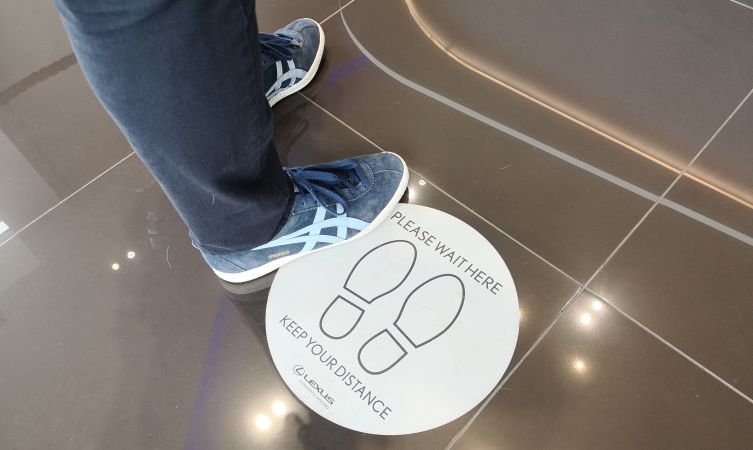 Appointments are carefully scheduled to avoid queues. However, in the event of two or more visitors arriving at the same time, social distancing is supported with clear floor markings to keep everyone at least two metres apart while they wait.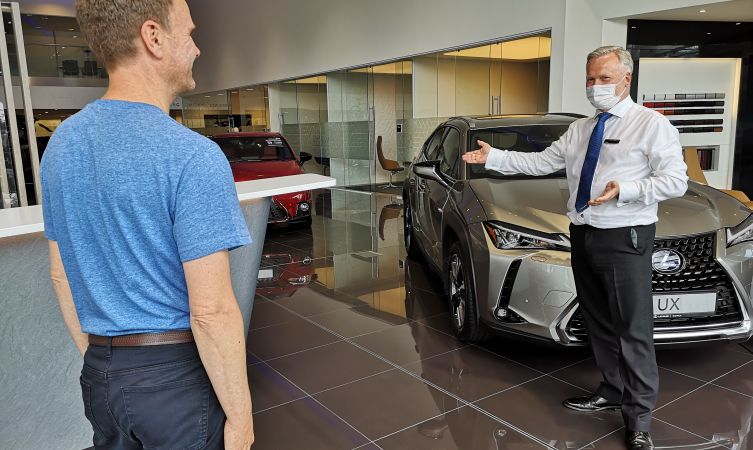 Having an appointment means that your Lexus host will be expecting your arrival. You will be greeted at the entrance and welcomed into the centre. Test drives are now unaccompanied, though the sales team will remain available to answer any questions before and after your drive.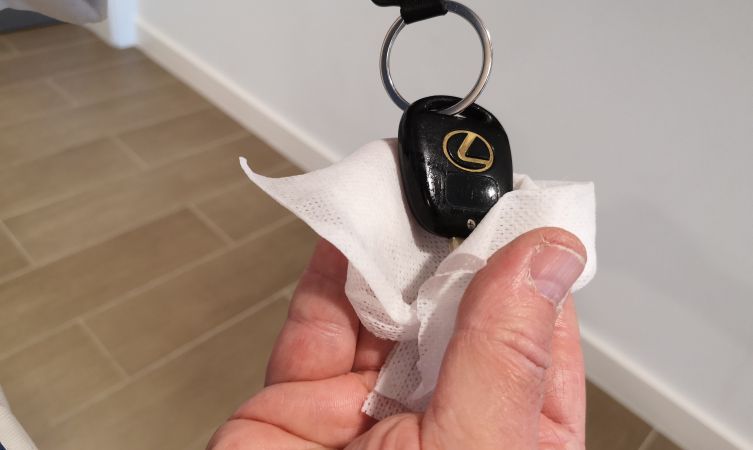 Collection and drop-off procedures are now contactless, and your keys are disinfected after handling.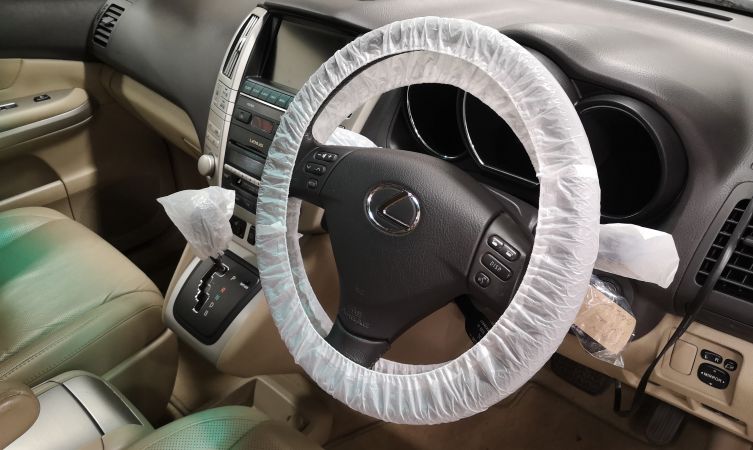 Similarly, each vehicle that comes in for servicing is fitted with multiple plastic covers. These include covers for the driver's seat and steering wheel to the gear lever and small cylindrical covers over the indicator and light stalks. In addition, the car will be thoroughly disinfected and cleaned before being returned.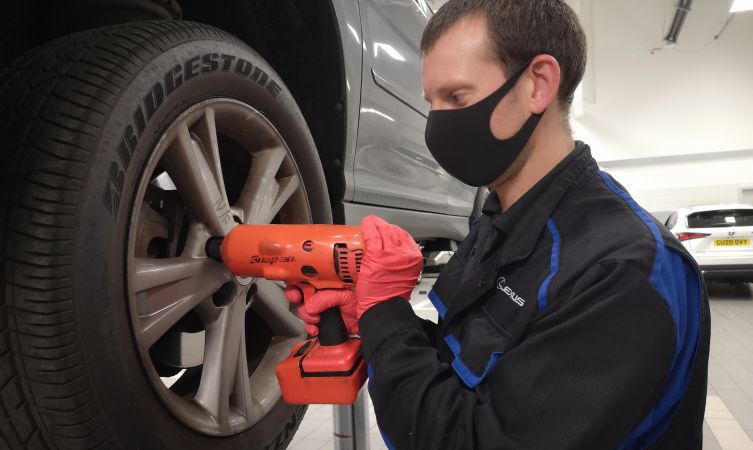 All centre staff are equipped with appropriate PPE, including fresh gloves for dealing with every customer. The health of each member of staff is also frequently monitored to provide additional peace of mind when visiting.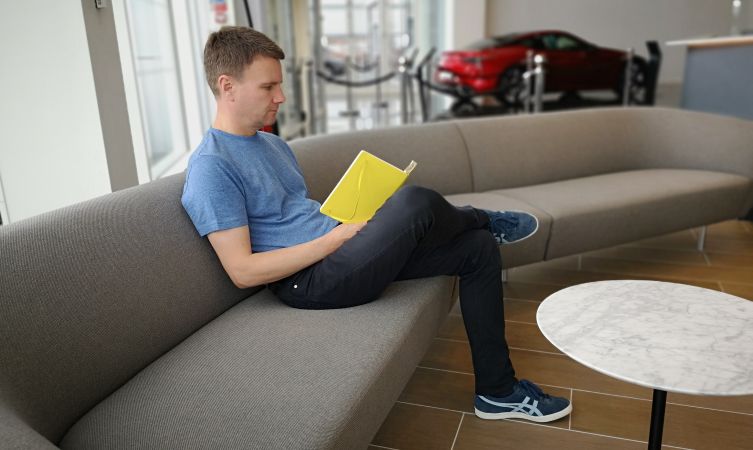 While waiting for your vehicle, it may no longer be possible for the centre to offer any refreshments but you are welcome to bring your own. Magazines are no longer provided, so you may also wish to bring your own reading material or make use of the free WiFi service. Similarly, vehicle brochures are not on public display but your host will be delighted to provide any on request.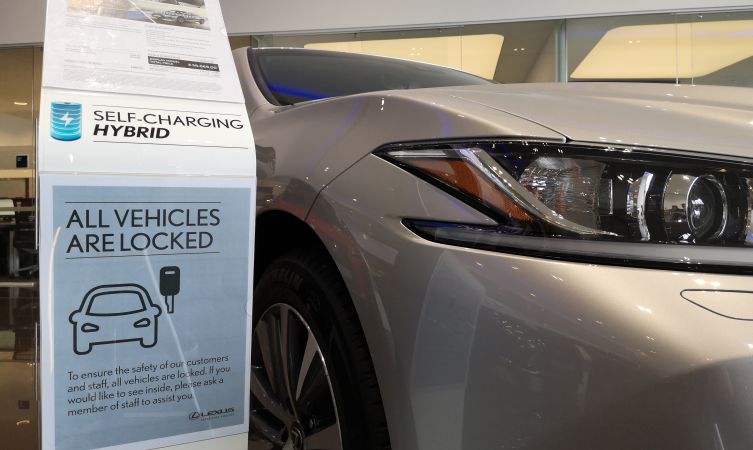 While the overall appearance of the Lexus Centre showroom has not changed, all display vehicles are now locked. However, if you would like to try the interior of a certain vehicle for comfort and size, a member of staff will be pleased to assist you.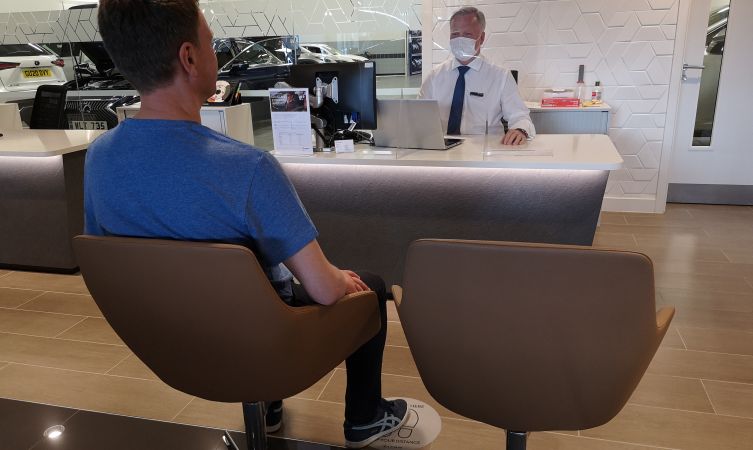 Perspex screens are in place for added protection during one-to-one discussions. All documents and receipts are now supplied electronically to avoid the need to handle paperwork, and you will be required to pay by card or bank transfer to avoid the need to handle cash.
Our first-hand experience with a Lexus retailer managing the challenge of social distancing has been encouraging. We're delighted to report that the famous hospitality and attention to detail of our centres is exactly the same as it ever was. Although certain necessary procedures may take a little getting used to, we find it reassuring to know that every effort is being made to follow government advice and maintain personal safety at all times.
Thanks to Lexus Gatwick for its assistance in compiling this feature.