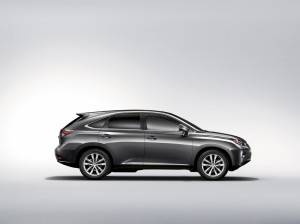 With the unveiling of the new RX450h and the debut of the GS, the new face of Lexus was revealed in public at the 2012 Geneva Motor Show.
Lexus Vice President Andy Pfeiffenberger promised the brand would maintain the momentum it gathered in 2011 and would "Build on its reputation for quality, reliability and comfort with a stronger focus on design, drivability and advanced technologies".
"The new RX450h has a vital role to play in our future," he said; "Its design delivers greater emotional impact, and a more commanding road presence – and we have enhanced the interior too."
"The RX gets more engaging driving dynamics, and we have added a new Sport driving mode to bring the best out of the hybrid powertrain."
"Its 299bhp engine ensures seamless power delivery, but it consumes no more fuel than a four cylinder diesel engine – and has the lowest emissions in its segment at only 140g of CO2 per km."
"But to underline our new found sense of Lexus driving excitement, all our new models are being given an F Sport option – not just the RX."
"We are determined to build on that."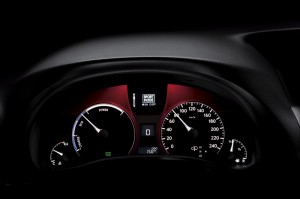 To underline that ambition, the new RX was joined on the show stand by the new Lexus GS and stunning LF-LC concept car, and Pfeiffenberger revealed ambitious plans for the year ahead.
"Lexus is introducing five new or upgraded products to Europe during 2012 – including the new GS and the new RX. Each new arrival features a sharper focus on design, driving dynamics and hybrid leadership.
"This is our formula for our continued growth in Europe."