"This piece conveys a passage through time; time spent learning the skills to be deserving of the title Takumi", says blacksmith Will Barker, as he stands proudly over his metal sculpture. It's amazing to think that this was created from a solid block of steel.
At 32 years old, you would be forgiven for thinking that Will was possibly a bit too young to be considered a Takumi, but the man from Essex has been a blacksmith since he was just 17 years old and has so far amassed 15 years of experience. He's well on the way, then.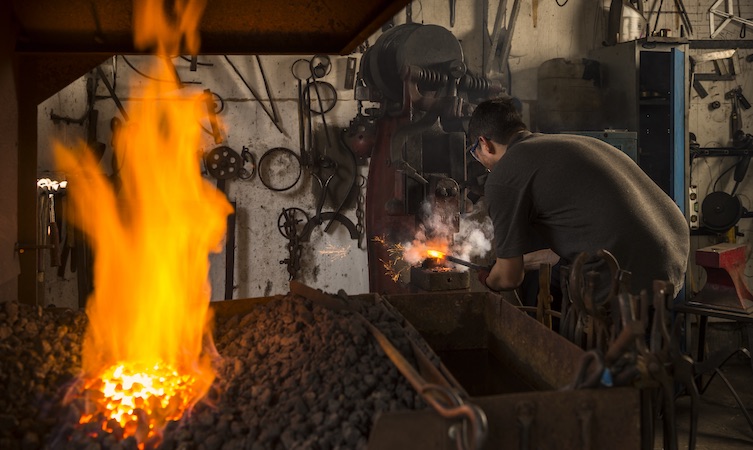 Barker has certainly shown the drive and commitment to become a Takumi, with his own voyage to becoming a blacksmith being far from easy, as he explains: "It was tough, and I had to take a lot of chances. I knew someone who worked with metal and I phoned them up every single day for the week, badgering them for a job. I didn't care what that was – sweeping the floors, making cups of tea – I just wanted to learn as much as I could about the trade. I didn't let up and, eventually, I got my foot in the door."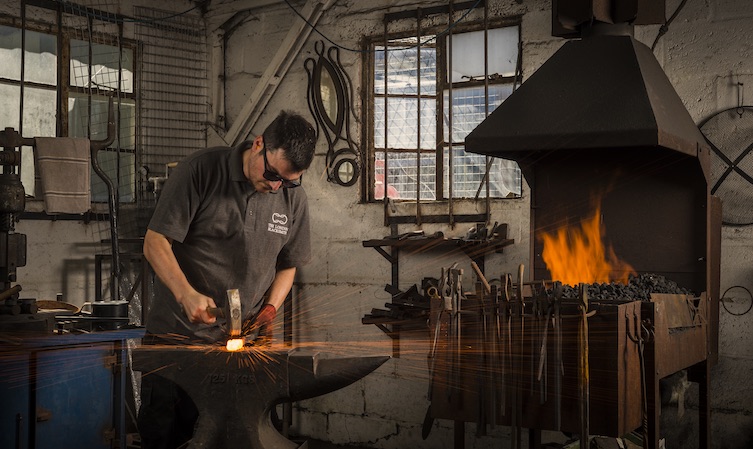 Over the years he developed his skills until he eventually opened his own business, which for him was the real learning curve: "It wasn't until a good five or six years in that I started confidently putting my name to my work", he adds.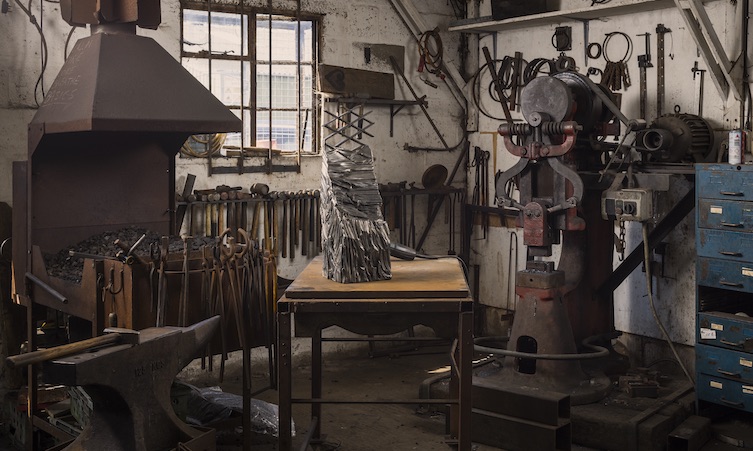 It's this journey, and indeed the journey taken by all craftspeople as they learn to ply their trade, that Will's steel sculpture represents. From the bottom, it features Oxyacetylene scars and dents created by sledgehammers and hand tools, resulting in almost brutal markings in the metal; imperfections created by someone at the very beginning of learning their craft and also showcasing the raw material that blacksmiths must work with.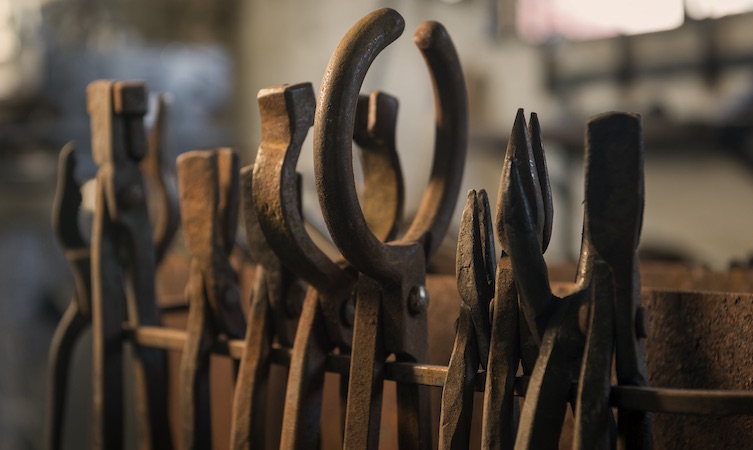 As you move up the sculpture the marks fade and get progressively smoother, as the craftsperson's skills improve with time and experience. Hints of a pattern begin to appear until we finally reach the top and the crowning glory of the piece, which represents the end of the journey to becoming a Takumi, the master of a chosen craft.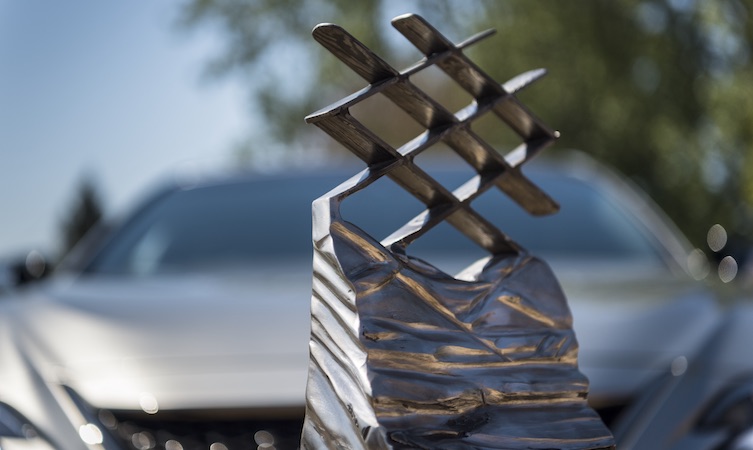 Just like the metal Hadori door trim in the Lexus ES F Sport saloon emulates traditional Japanese sword-making techniques, the spindle grille-shaped pinnacle of this object was created using a process called Damascus steel, which is also used in Katana sword-making.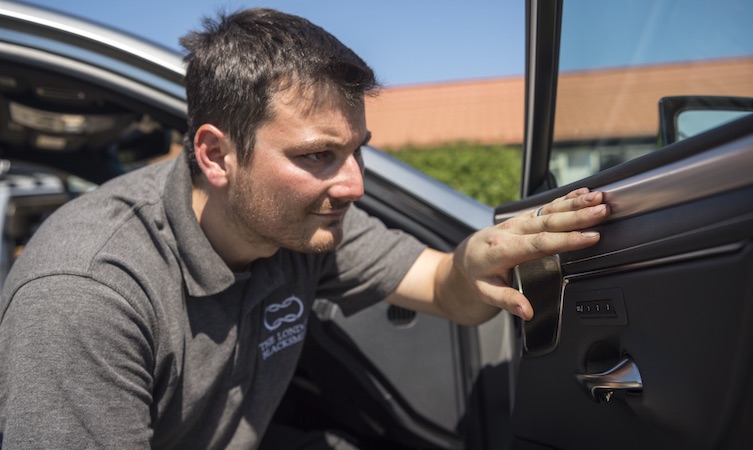 It involves forging two types of steel together to achieve an incredibly strong alloy. "I really, really thrived in just seeing how much I could push this", said Barker, "by continuously folding it over I was able to get one hundred and sixty-two layers of steel in that small space. It's probably the hardest technique that I have to hand."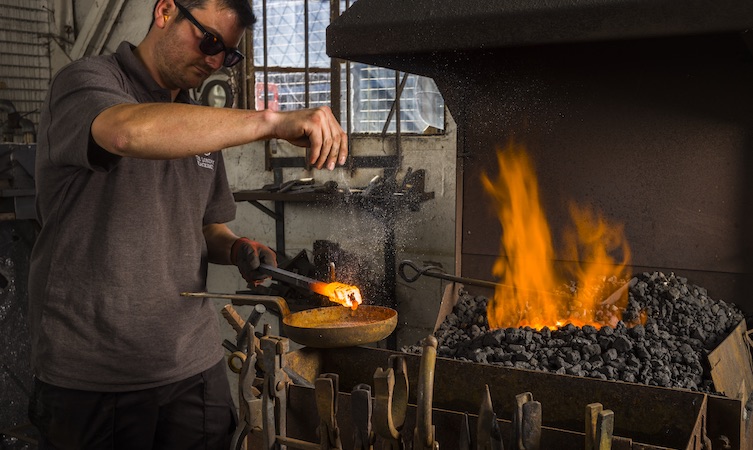 Watching Will work in the intense heat of his Colchester forge makes you realise just how incredibly physical and visceral being a blacksmith is. "Whilst steel is a very forgiving material to work with it still requires a lot of brute strength to get it to do what you want it to do", Will adds, "you need to heat it up to 1,750 degrees Celsius to get it to a malleable stage, and you have to create a huge amount of force to bend it and twist it to the shape you want. It's a lot of hard work to achieve what you want to do."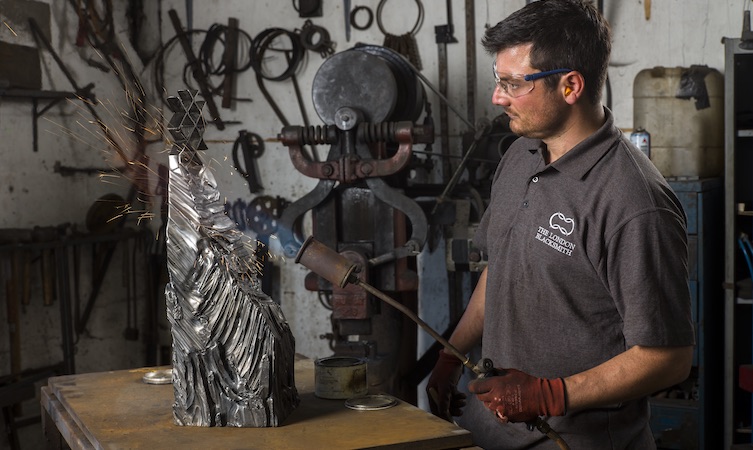 But the best bit about working with steel, Will says, is its longevity: "This piece could outlive me, my child and then their children. It's something that will stand the test of time."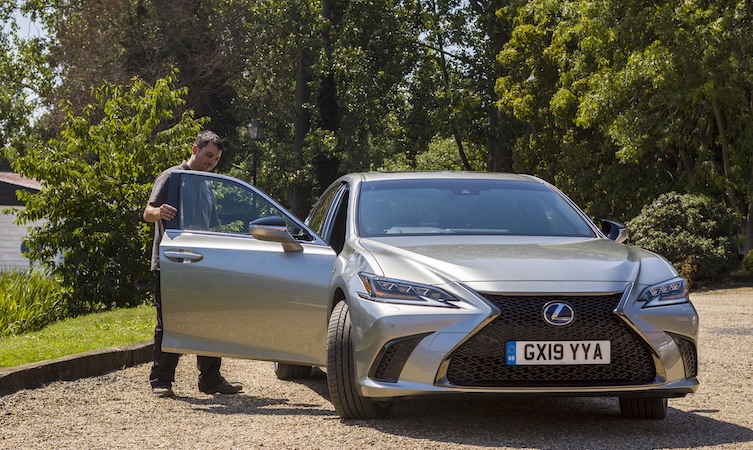 As we take a look around the Lexus ES F Sport, we discuss the importance of craftsmanship in an increasingly mass-produced world: "I think we sometimes forget that working with our hands takes time, coming up with original ideas takes time, and I think it's so important that we keep pushing to see what's possible with our own two hands and to continue to use the techniques and the methods from the past to produce new and innovative ideas. I think Lexus has really accomplished this with the ES." Spoken like a true man of steel.
What is In Search of Takumi?
In Search of Takumi is a series of five films that draw parallels between the fine Takumi craftsmanship in Lexus cars and highly skilled artisans in the UK. Each episode will focus on a different Lexus car and material. An expert British craftsperson will then create a bespoke piece inspired by the design of the vehicle, and crafted from the material featured within it.
Read more: In Search of Takumi, chapter one: Leather
Read more: In Search of Takumi, chapter two: Glass