There are many reasons why we believe the new Lexus UX 300e is the perfect all-electric SUV. But in the interest of brevity, we have whittled them down to a handy seven.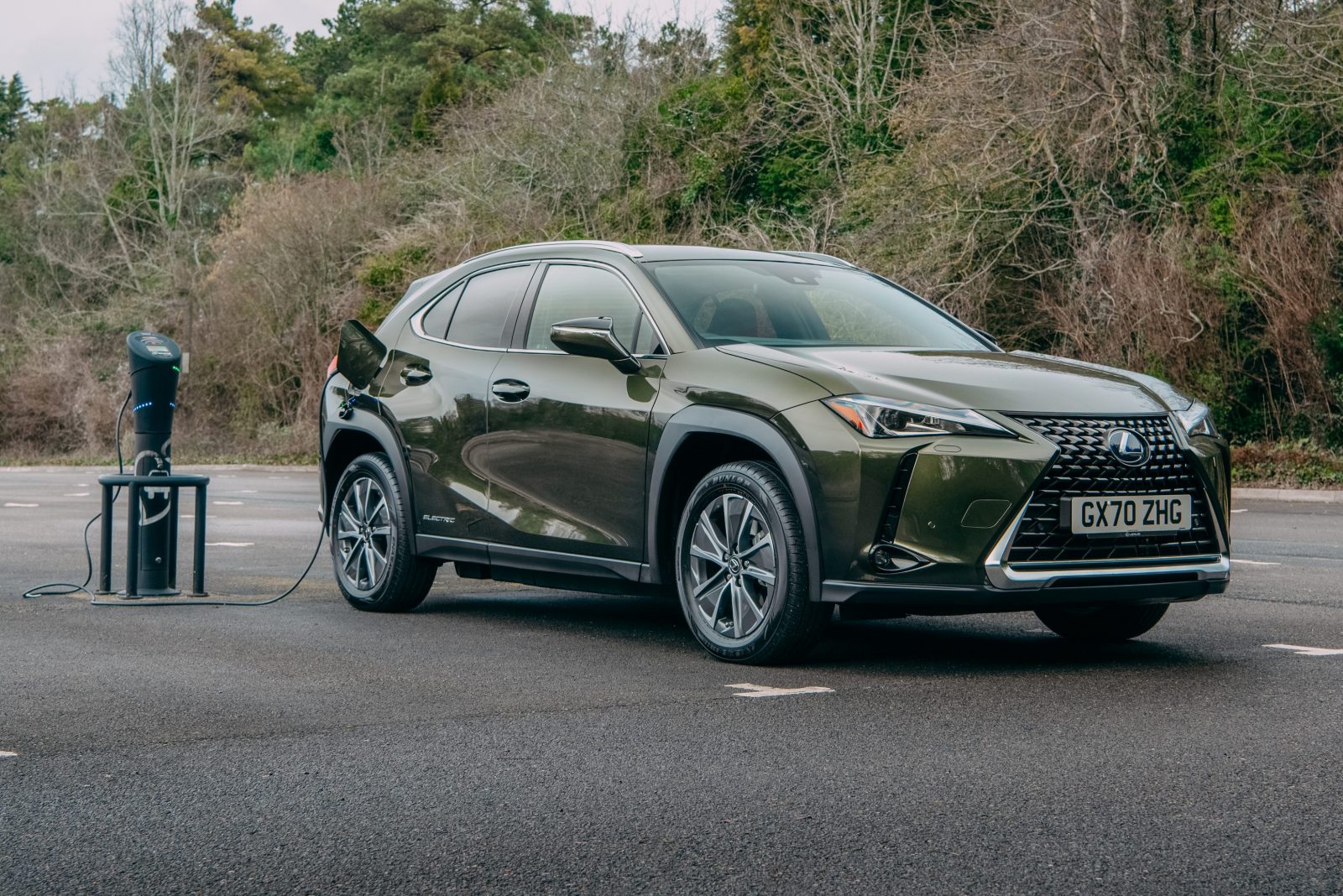 Reason 1: The battery is right-sized for Europeans
The high-capacity 54.35kWh lithium-ion battery in the UX 300e is carefully specified to meet the real-world needs of European customers. It delivers an optimal balance between dynamic driving performance and range, which, according to WLTP data is up to 196 miles (17-inch wheels). If you take into account the average EV driver in Europe covers just 26 miles per day, the 196-mile range means that the UX 300e will be able to go a full week without recharging.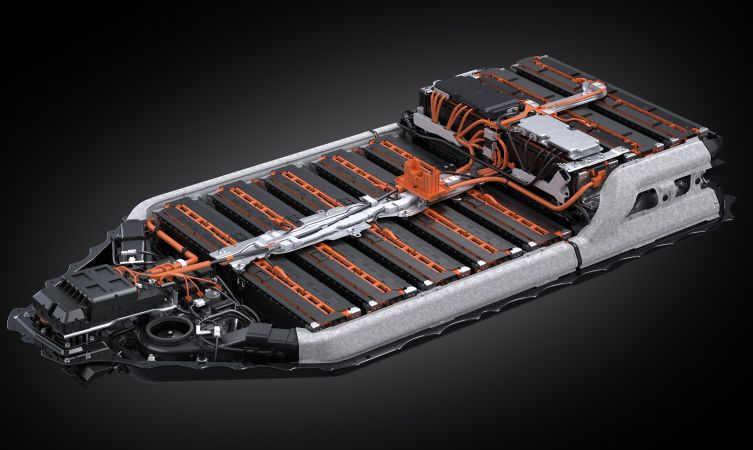 Reason 2: Quick to charge
The UX 300e offers both AC and DC charging, from its offside and nearside ports respectively. We anticipate that most charging will be carried out overnight using a home AC outlet, and the government is currently offering a £350 grant for eligible home wall box purchases. But it is also possible to fast charge the battery from zero to 80% in just 52 minutes. This can be carried out at a 50kW public DC charging station, such as those located at most shopping centres.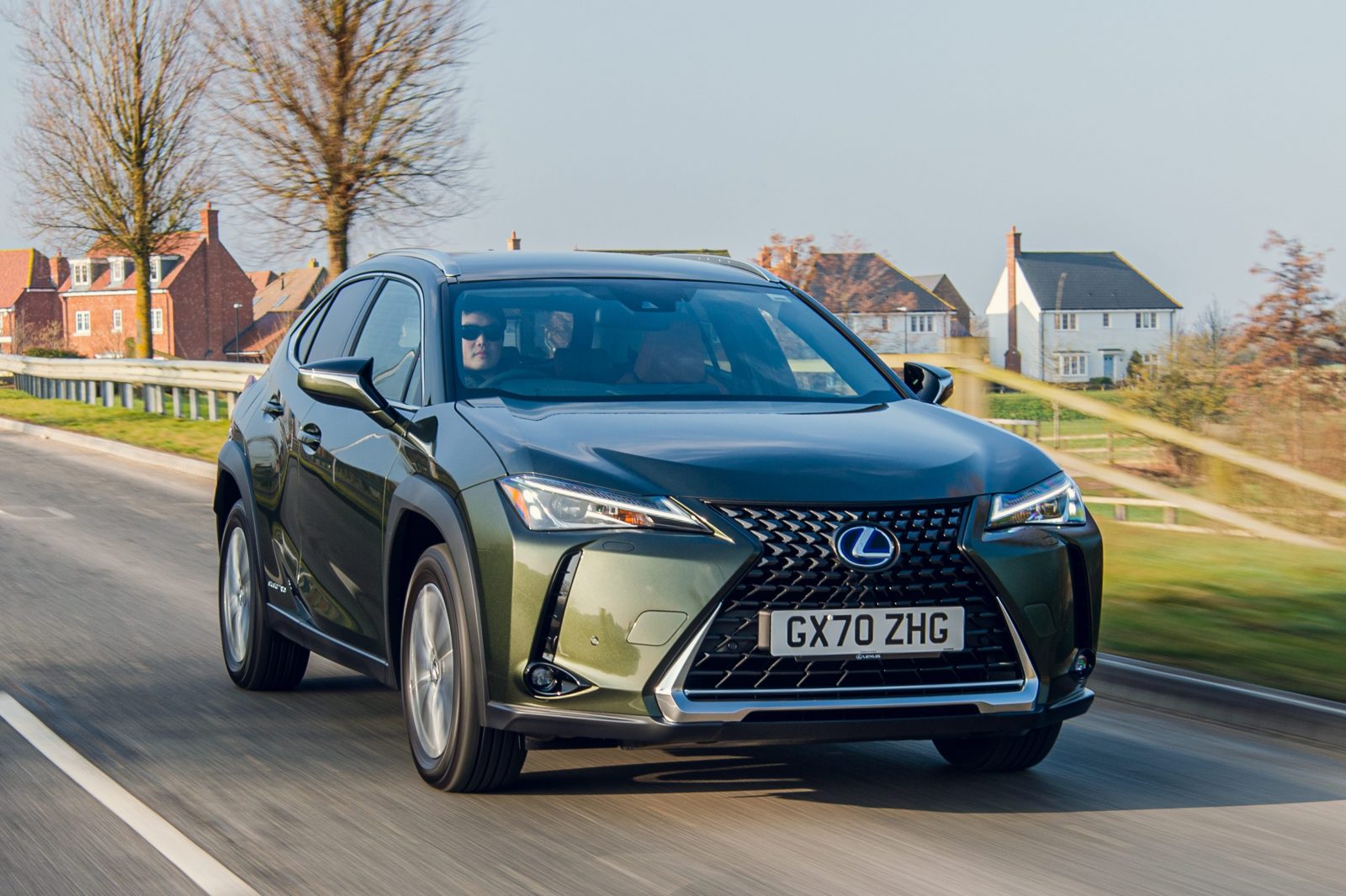 Reason 3: Quick off-the-mark
Compared to its UX 250h sibling, the UX 300e is substantially quicker. It will dash from zero to the 62mph benchmark in 7.5 seconds – a second faster than the hybrid model. To put that into context within the rest of the Lexus range, you'd need to be driving either an RC F, LC or LS to be quicker off-the-mark.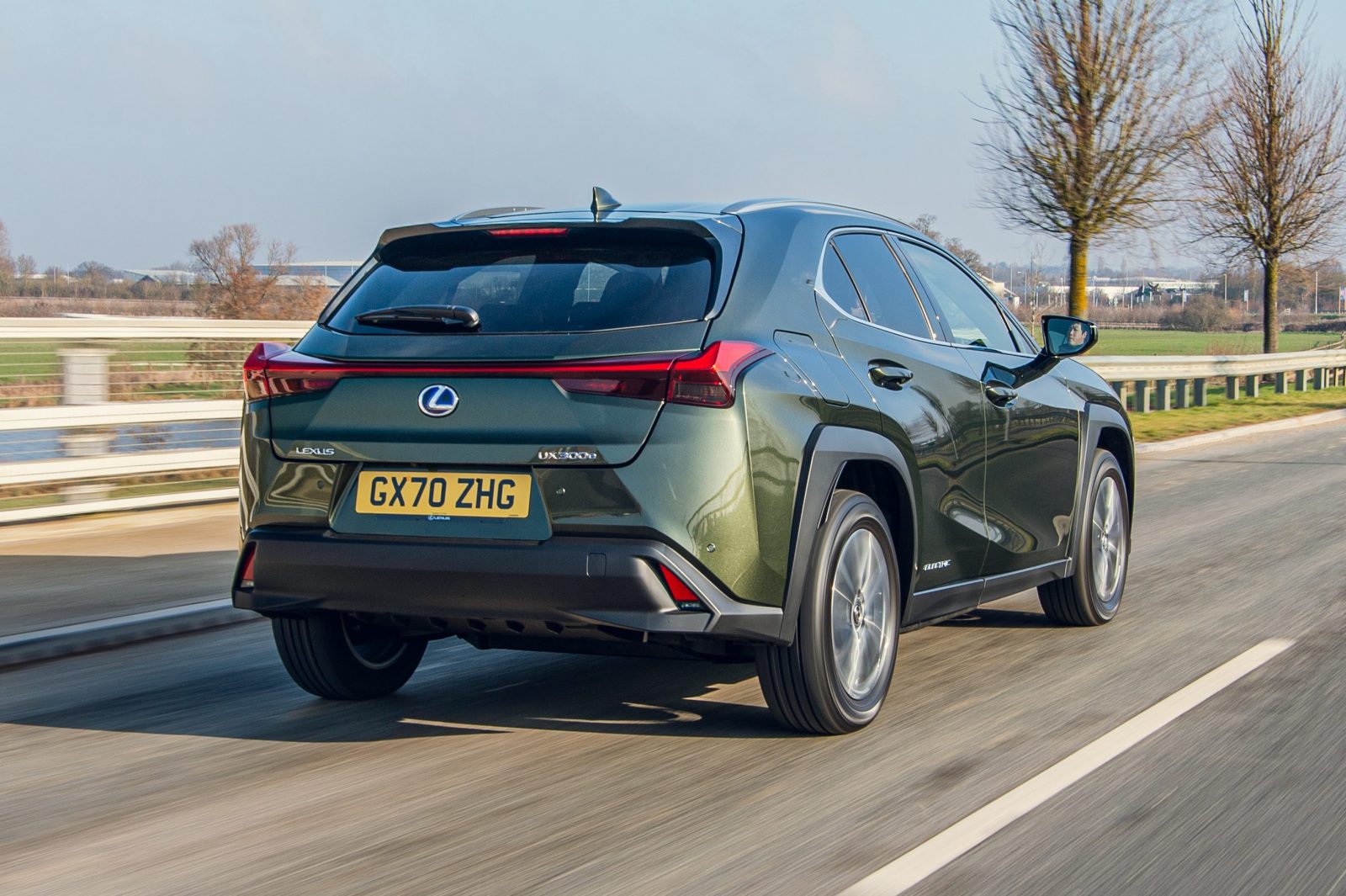 Reason 4: More economical to run
If you were to travel 10,000 miles per year, the owner of a UX 300e would be £3,000 better off after four years compared to the driver of a comparable diesel-powered premium compact SUV. This calculation is based on the average economy of competitor models from Audi, BMW, Jaguar, Mercedes and Volvo, compared to a mixture of cheap overnight charging (70%), daytime top-ups at home (20%) and using a public DC charger (10%).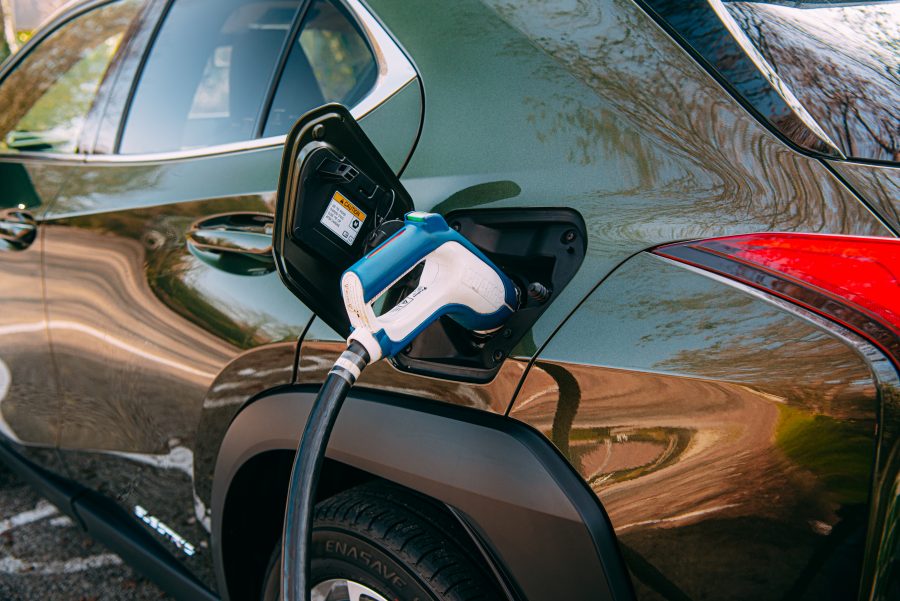 Reason 5: You'll never be far from a public charger
Highways England has committed £15 million to ensure there are plenty of public DC charging stations across the country. In terms of coverage, it means that on average there will be a charge point every 20 miles by the end of this year. There are currently 40,000 public chargers in the UK and counting, according to Go Ultra Low. To find out where you can charge your Lexus, click here.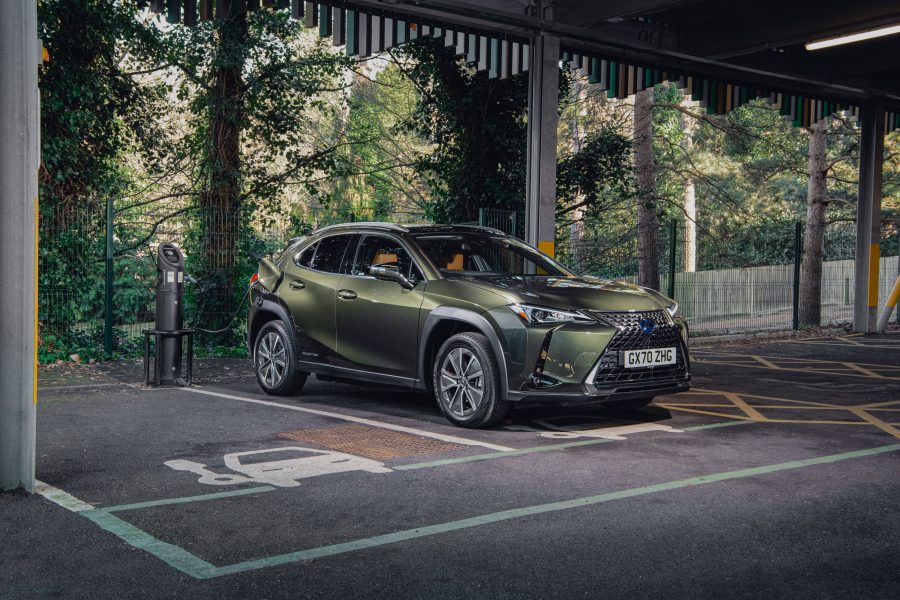 Reason 6: More space for your stuff
Clever packaging of the lithium-ion battery pack beneath the cabin floor and rear seat means that not only does the UX 300e have a remarkably low centre of gravity but it also offers 367 litres of luggage capacity. That's 47 litres more than that of the UX 250h.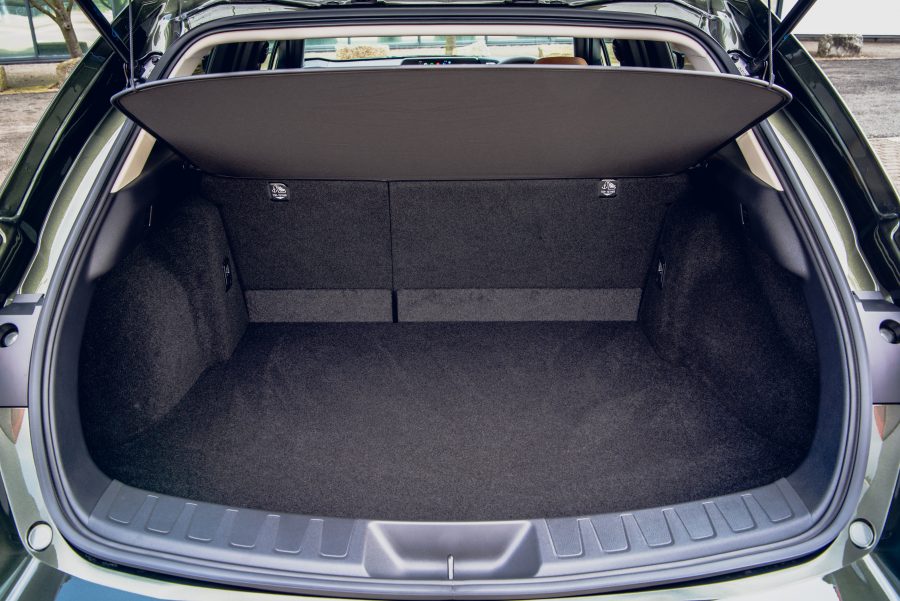 Reason 7: More affordable than the competition
The standard Lexus UX 300e has an on-the-road price of £41,745, which makes it far more affordable than close competitors such as the Audi E-Tron 50 (£59,185).
Click this link to sign up to our newsletter, and be the first to receive regular updates on the new all-electric UX 300e, including films, offers and events.
Learn more: How to reserve your new UX 300e