Lexus design is distinguished by the way it seamlessly combines contemporary styling cues with luxury materials, flawless finishing and references to traditional Japanese craftsmanship. The new Lexus ES 300h F Sport continues this approach with the availability of a distinctive new interior trim inspired by traditional sword-making techniques.
Lexus ES and the pursuit of 'provocative elegance'
This hadori trim is directly inspired by the centuries-old craftsmanship techniques used to make the katana, the famous long-bladed curving sword used by Japanese samurai warriors. Lexus recruited skilled artisans to create the special finish, then used precise machine programming to replicate their work in fine detail.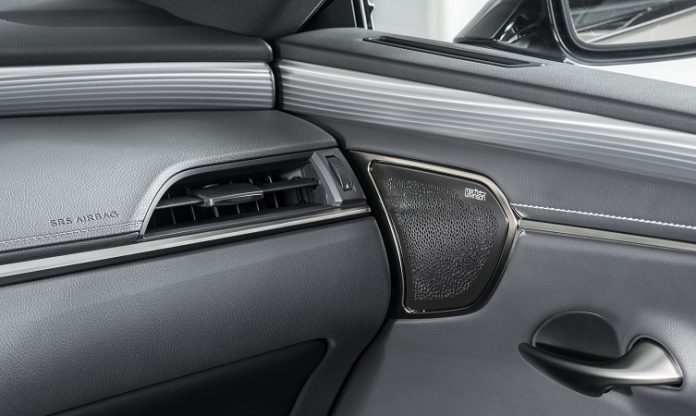 The project was led by Toshihide Maseki, who designed the car's interior. His research took him to the city of Seki, Japan's historic centre of katana manufacturing. Seeing for himself the traditional metalworking process, he realised that hadori, the polishing technique that gives each blade its individual quality and character, would add to the dynamic and elegant look he wanted for the new ES F Sport's cabin.
"I was most surprised by the incredible visual impact of the hammers hitting the metal during the forging process," Maseki said. "A tremendous amount of power goes into shaping the metal into a blade. However, although a just-forged blade possesses a raw and tangible intensity, it's missing the elegance that the new ES F Sport required. That's when I turned to the next step in the process, the polishing. Hadori is a technique used to polish a blade into a singular work of art, and I felt that this fitted the design concept of the new ES."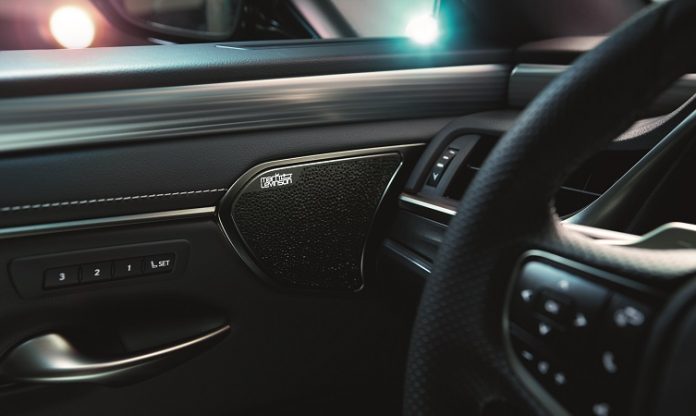 Replicating the artisan's masterwork
Maseki focused on the simple, un-ornamented look of pre-17th Century katana blades. Once he settled on a concept and design direction for the door trim, skilled artisans crafted a prototype by hand; this could then be replicated using a machine. Although the equipment was fed precise data related to the details of the hadori pattern, the results did not match the look of the prototype.
Maseki explained: "Studying the pattern with a microscope, I discovered randomly created lines that could not be replicated with a machine. But these lines gave the overall design its powerful impact."
Machine-made but artisanal, refined but having impact
These 'random lines' had been instinctively added by the craftsmen, bringing to bear their many years of experience and keen understanding of katana aesthetics.
"Although being refined is an important quality in craftsmanship, a product is incomplete without the addition of more instinctive, human elements that are not based on simple calculation," said Maseki. "Being machine-made but artisanal, being refined but having impact. These may seem like contrasting elements but through a lot of trial and error we were finally able to achieve this combination, in the process imbuing the door trim of the new ES with a deep katana-like beauty."