If ever there was a craftsperson who sums up the ethos of Takumi, it's glassmaker Peter Layton. Peter began working with glass around 50 years ago and has been running his own studio for 45 of them.
Not only does the London-based artist create his own pieces of stunning glass artwork, but he also passes his invaluable knowledge and experience to the next generation of glassmaker, much like the Takumi Masters do in Lexus factories.
"I want the people I work with to be open to possibilities, which is why I really like this word 'Takumi' and I think it does apply to the way we do things," he says.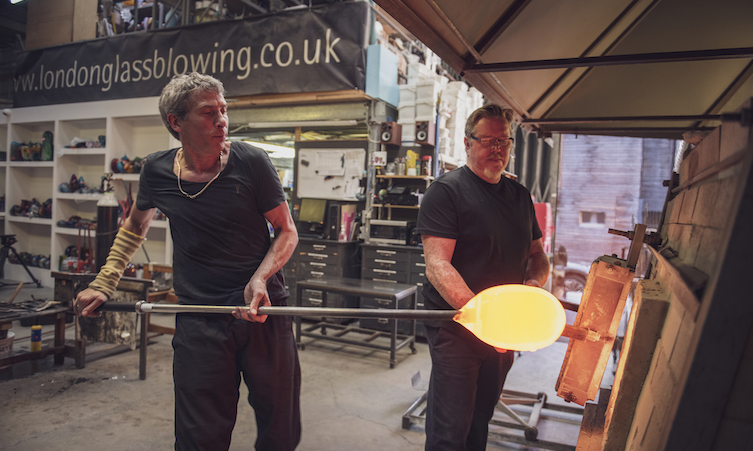 "I don't necessarily think there are barriers between art, craft and design, I see them as a whole package and I think that's what 'Takumi' relates to: this unique input that each individual has."
Read more – In Search of Takumi, chapter one: Leather
The parallels don't stop there. Layton's bespoke piece takes its inspiration from the Kiriko glass door inserts found in the Lexus LS saloon, which were created by Japanese craftsman Toshiyasu Nakamura. Their careers have followed similar paths.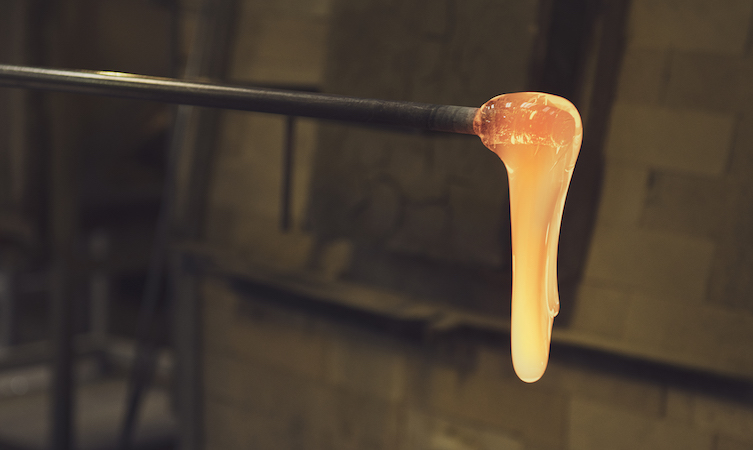 While Nakamura initially studied woodwork before turning to glass as his favoured medium, Layton began his career in ceramics: "I was trained as a potter at the Central School of Arts in London and my first job was teaching in the USA at the University of Iowa," explains Peter.
"During the summer we had an artist come to the campus and he set up a small glassblowing workshop, so I decided to attend. Within a couple of days, I'd managed to burn myself very badly and I thought, 'well, that's the end of that', but actually I'd got the bug and a decade later I started working in glass."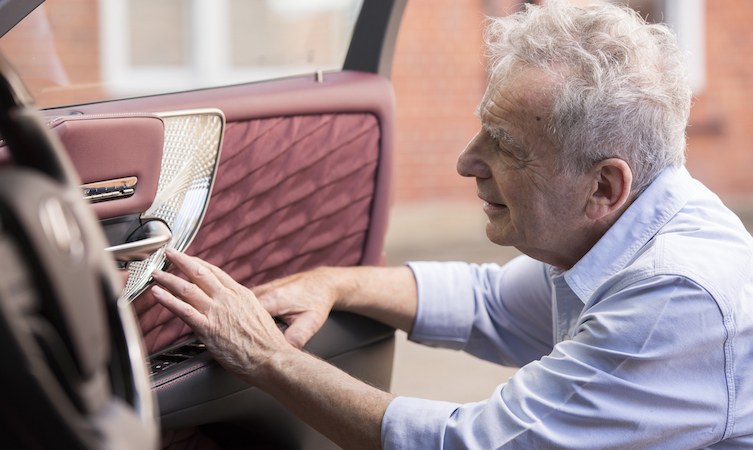 So, what does our master craftsman think of the glittering ornamentation created by his Japanese peer? "I thought they were stunning, beautiful. I knew they had taken a long time to design and make and my first thought was to emulate those in some way for our piece. I was also very taken by the grille."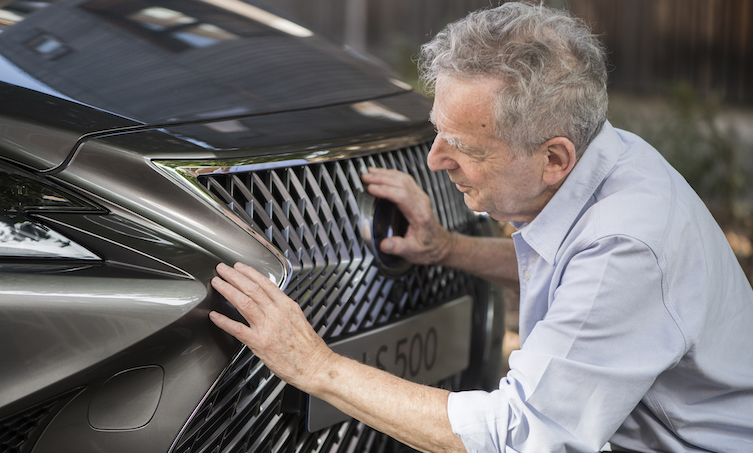 Peter was right to be taken by the grille. One of the most complex that Lexus has ever produced, it also benefited from the human touch. It may be a computer-rendered pattern, but it is hand-finished by Yasuhiro Nakashima, who is able to refine the surface smoothness to within a millimetre.
Similarly to the Kiriko glass insert, it took several evolutions to get to the final piece and hours of delicate refinements to get to what Peter calls 'The One'. "Glass is an absolutely magical medium and the most rewarding part of working with it for me is that voyage of discovery," he says.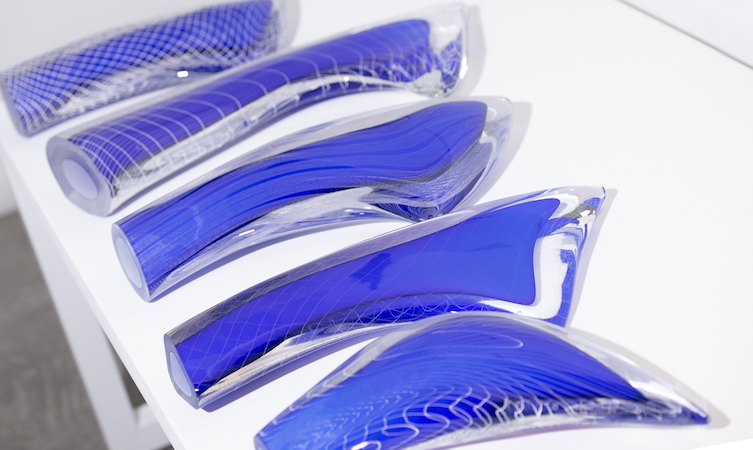 "The way I tend to work is to, first of all, sketch an initial design or idea on the blowing iron. "We did a few clear versions to try and perfect the shape and then after that, it was really finding a suitable technique to give us the pattern we wanted."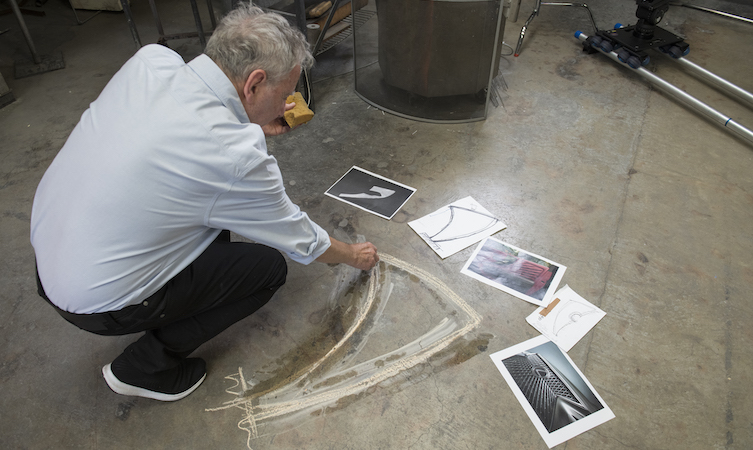 Look closely at the finished sculpture and you can't fail to be mesmerised by its optical qualities. The Supermarine blue colour at its core is eye-catching and seems to have seemingly unlimited depth, while the way that the diamond pattern reflects in different parts of the glass is captivating.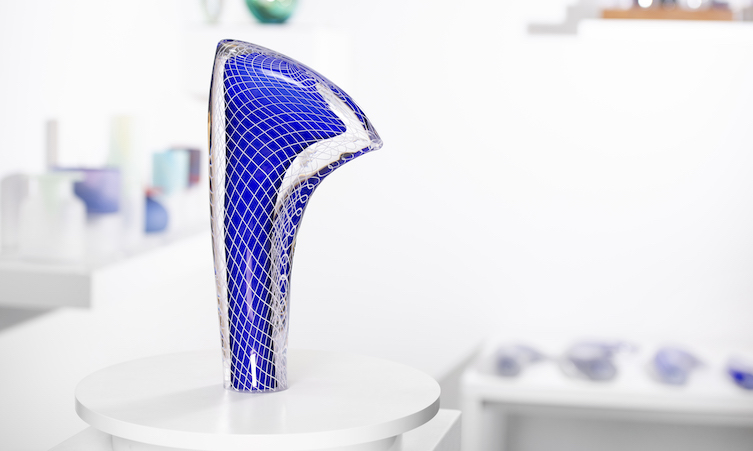 The multi-faceted nature of the piece is created, as Peter explains, by not one but three different layers of glass: "We first created a cup of blue glass, which is in fact lined with white glass to make the blue more vibrant.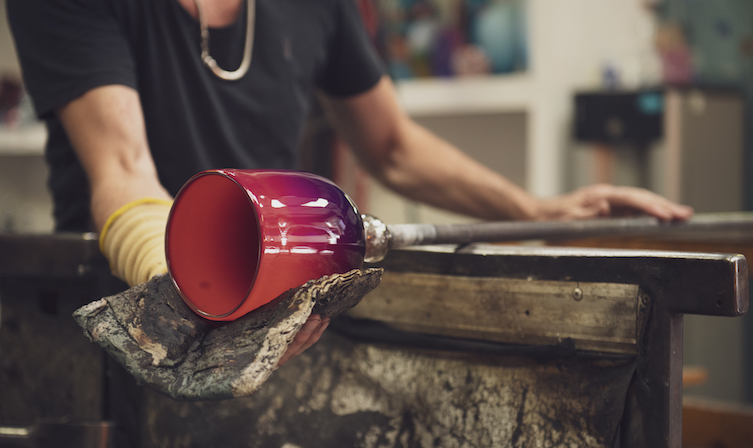 "We then used a Venetian technique called pastorale, which involves pulling out long, thin glass canes and making what we call cups with them. We create two, with one set of canes turning one way and the other set turning the opposite way to create the criss-cross effect.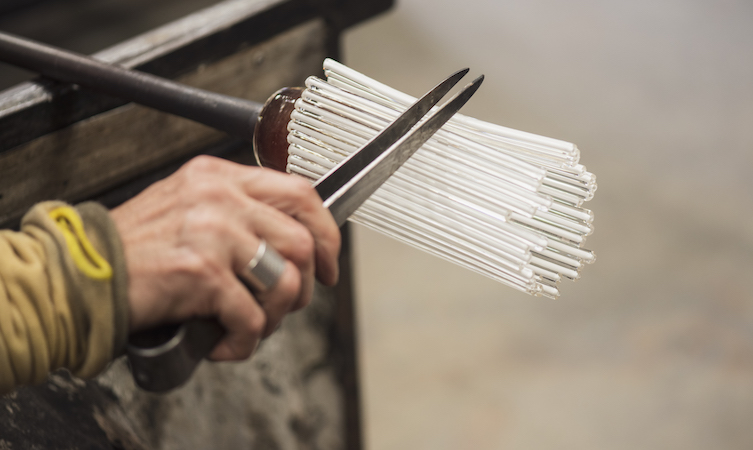 "Those two cups went over the blue cup and then we 'gather' it in, which means dipping it into molten glass several times and then cooling it down again to create the form.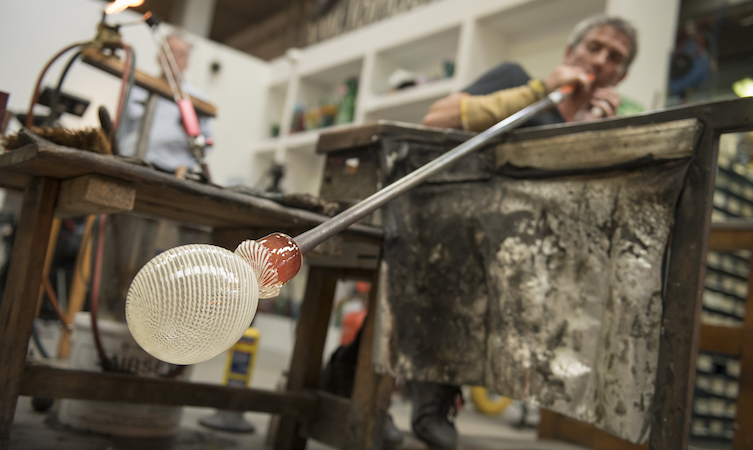 "Glassblowing, although historically a very cheap process invented by the Phoenicians, is actually today the most costly way of producing."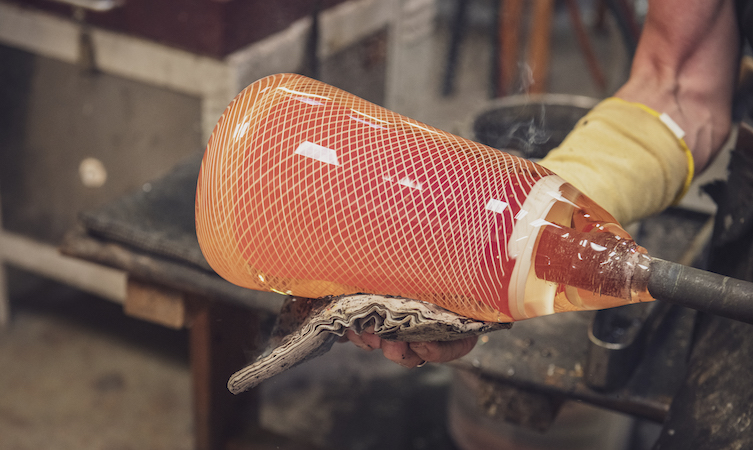 What strikes us about Peter is that, despite his age, he still has an intense enthusiasm for his art, it's almost infectious: "That moment of opening the annealer, and seeing what you produced the last time you worked is always a very exciting moment.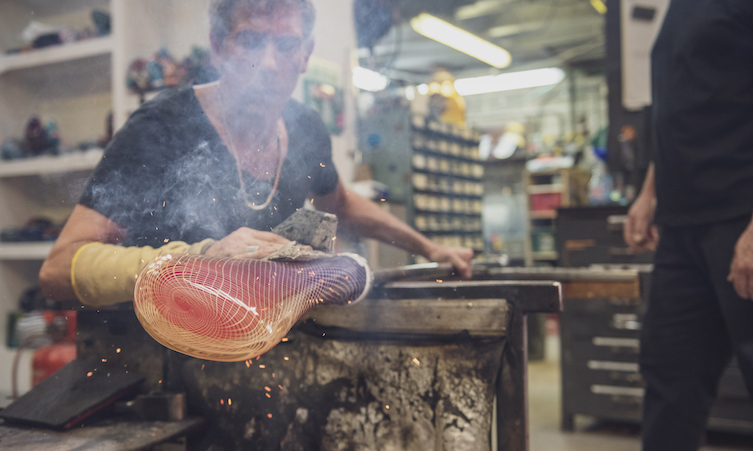 "I have always been very aware of the value of the imperfect. Things needn't necessarily – shouldn't, in fact – be totally perfect and I wanted an element of that to find its way into our sculpture. I'm very taken with the piece." And so are we.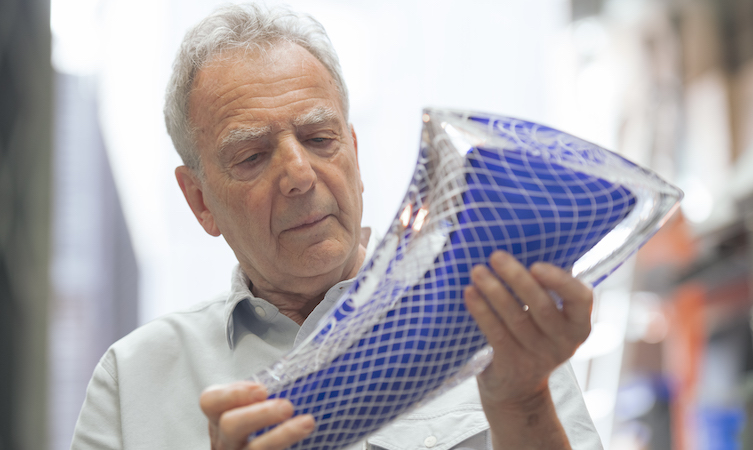 What is In Search of Takumi?
In Search of Takumi is a series of five films that draw parallels between the fine Takumi craftsmanship in Lexus cars and highly skilled artisans in the UK. Each episode will focus on a different Lexus car and material. An expert British craftsperson will then create a bespoke piece inspired by the design of the vehicle, and crafted from the material featured within it.