The Lexus RC F Track Edition is the most exciting, tightly focused performance model in the modern Lexus line-up. Its race-honed aerodynamics, lighter wheels and carbon ceramic brakes pay homage to the birthplace of Lexus F models – Fuji Speedway.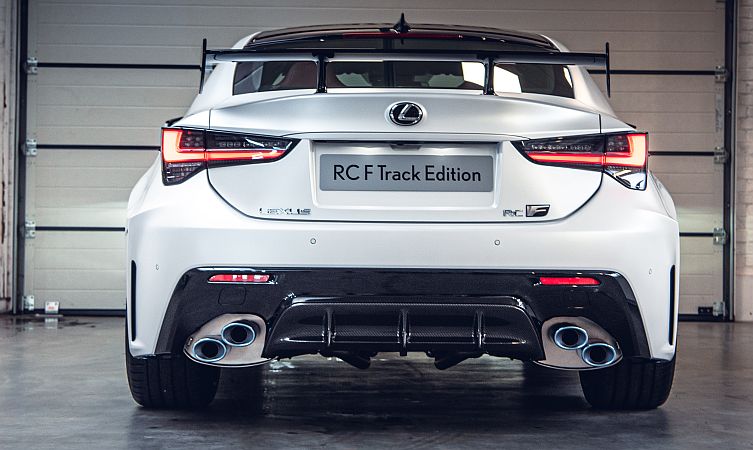 Driving an RC F Track Edition is therefore an event, and owning one is a rare privilege. But this particular version represents a unique purchase opportunity. In what way?
'Hakuji' white RC F: a one-off Track Edition
If you thought that the Lexus RC F Track Edition was only available in three body colours, you'd be right. Well, mostly. The online configurator currently lists Graphite Black, F Sport White and Sonic Grey as your aesthetic options. However, Lexus UK was recently able to place a special order with the factory to produce a single example for the UK market in a striking new Lexus colour – Hakuji white (code 091).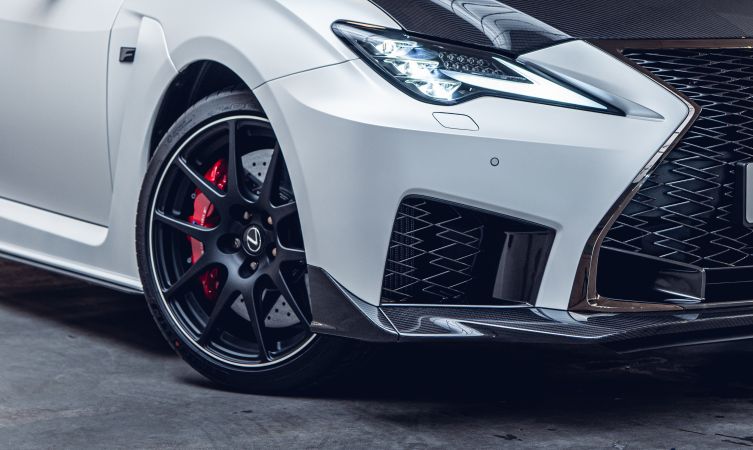 White paintwork has always been synonymous with Lexus 'F' models and Hakuji white represents the most dramatic visual expression within this lineage.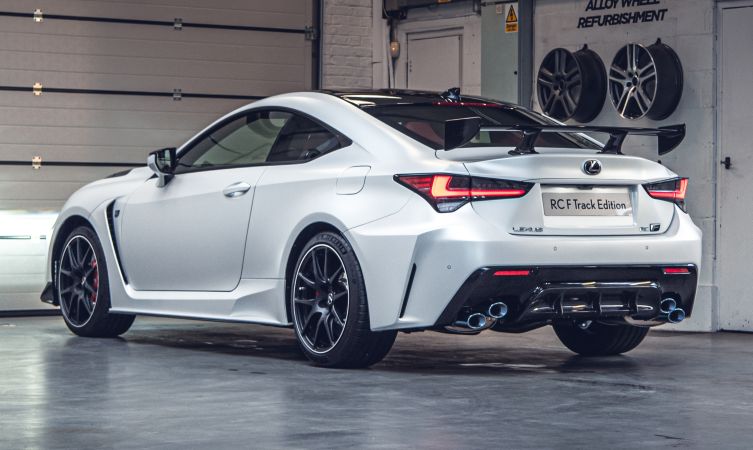 Hakuji takes its name from traditional Japanese fine porcelain first seen in the early 17th century. Similar to the characteristics of raw, unglazed porcelain, the base colour of the paint is pure white with an elegant matt finish and fine-grain texture. Its distinctive effect is sealed in with a satin lacquer top coat. This is carefully formulated to enhance the pigment's natural luminosity while allowing the subtleties between brightness and shade to shine through – visual qualities that can otherwise be lost in a totally matt finish.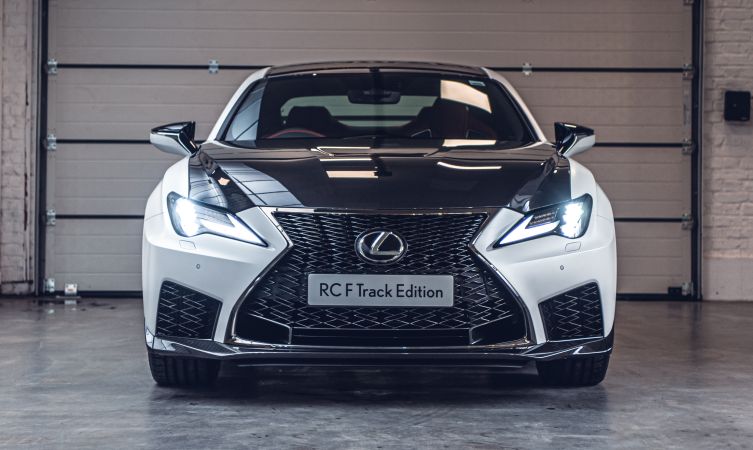 There will only ever be one Lexus RC F Track Edition in Hakuji white in the UK market. This is that car, and it is available to purchase now for £81,415 on the road.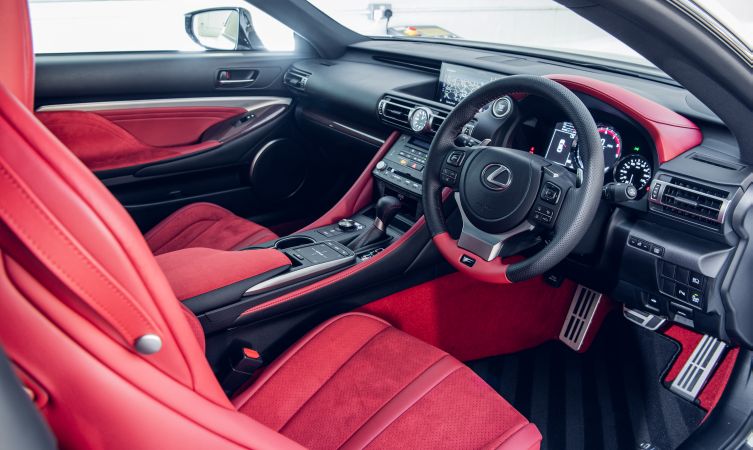 In order to safeguard this one-off paintwork for posterity, Lexus UK commissioned the experts at Creative FX to apply a high-quality clear protective film across the entire body prior to its sale. This skilful process will be fully explained in another post, and it has locked in the quality and characteristics of Hakuji white under a protective barrier that is guaranteed to last for ten years. Lexus UK will not charge the customer for this addition.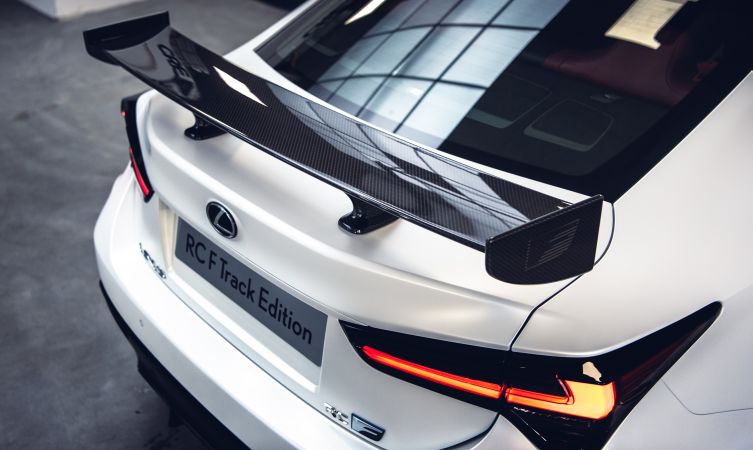 Highlights of the 2021 Lexus RC F Track Edition
As a 2021 model year car, this Hakuji white RC F features the same high-end specifications and naturally aspirated V8 engine as the standard Track Edition.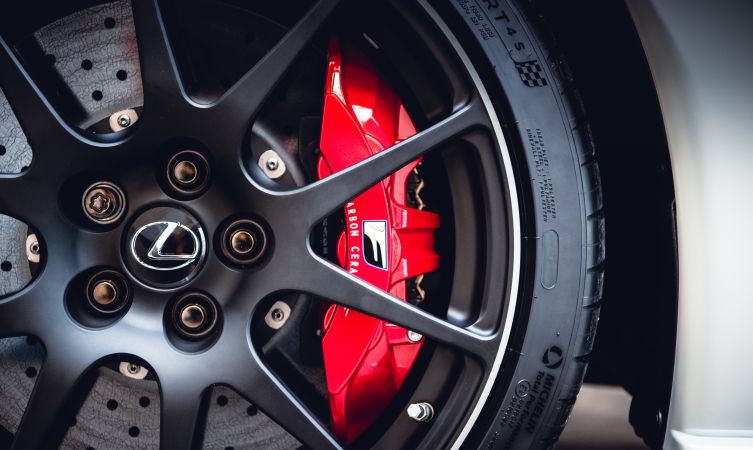 The vehicle's kerb weight has been reduced by 80kg due to the adoption of titanium in the exhaust system, carbon ceramic brake discs (the same as those fitted to the LFA), carbon reinforced plastic body parts and forged 19-inch BBS alloy wheels.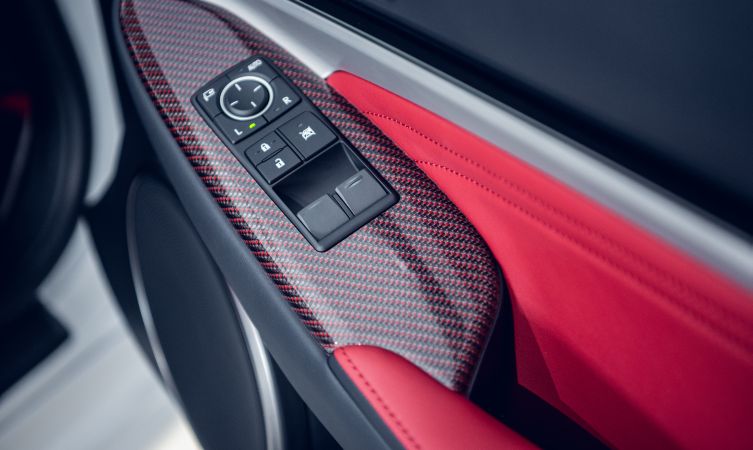 The interior of the Track Edition features exclusive Flare Red leather and Alcantara upholstery, accented with an exclusive carbon fibre ornamentation that is twill-woven with carbon and red polyester fibres.
All information is correct at the time of publishing.