This summer, Lexus SUV sales passed five million globally, while in the UK – our largest market in Western Europe – the cumulative total recently topped 89,000.
It has been 24 years since the launch of the full-size Lexus LX in North America. But it was the introduction of the first-generation RX model in 1998 that created the market for a new kind of luxury SUV – a segment that has since become a focus for almost every other premium car maker. The RX arrived in the UK in 2000, followed five years later by the RX 400h, the world's first luxury hybrid vehicle.
The rugged GX was the next to appear, in selected world markets in 2002. But for British motorists the follow-up to the RX was the mid-size NX, launched in 2014. This quickly became a strong seller and paved the way for the latest addition to the range, the compact UX urban SUV, in 2018.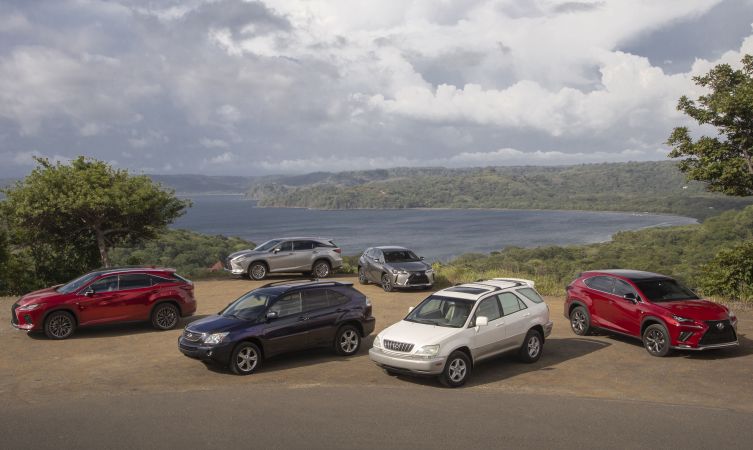 To cover an even wider range of customer requirements, the RX line-up was extended in the same year to include a new seven-seat model, the RX L. Rather than simply squeezing an extra row of seats into the standard RX, Lexus produced a new, longer body to ensure comfort, quality and practicality were not compromised.
Today, all new Lexus SUVs sold in the UK have full hybrid electric powertrains. In Western and Central Europe, the figure is 96%, and globally, the share is around one third of the total.
This year Lexus enters a new era with the initial roll-out of the UX 300e, our first battery electric model. Scheduled for launch in the UK early in 2021, this new version of the UX will add a further dimension to the SUV range.
Lexus cumulative global and UK SUV sales
Global figures to end of June 2020 and UK figures to end of July 2020.
MODEL

LAUNCH YEAR

GLOBAL SALES

UK SALES

LX

1996

487,229

N/A

RX and RX L

1998 and 2018

3,136,223

54,703

GX

2002

445,965

N/A

NX

2014

853,035

26,859

UX

2018

110,899

7,562

TOTAL

5,033,351

89,134