Lexus prides itself on the quality and craftsmanship built into the production of its cars. That much is evident from the mirror-like application of paintwork, the satisfying sound of a door closing, and the attention to detail of the interior. Those qualities were established during development but physically instituted at the manufacturing stage. Which often leads people to wonder where are Lexus cars made. In fact, where is each model constructed? How many manufacturing facilities does Lexus have? And are all of them in Japan?
Lexus currently has award-winning manufacturing facilities in two continents. Below is our list of the five plants, where they are located and what models they produce.
Tahara – Aichi, Japan
Lexus cars made: NX, RC F and LS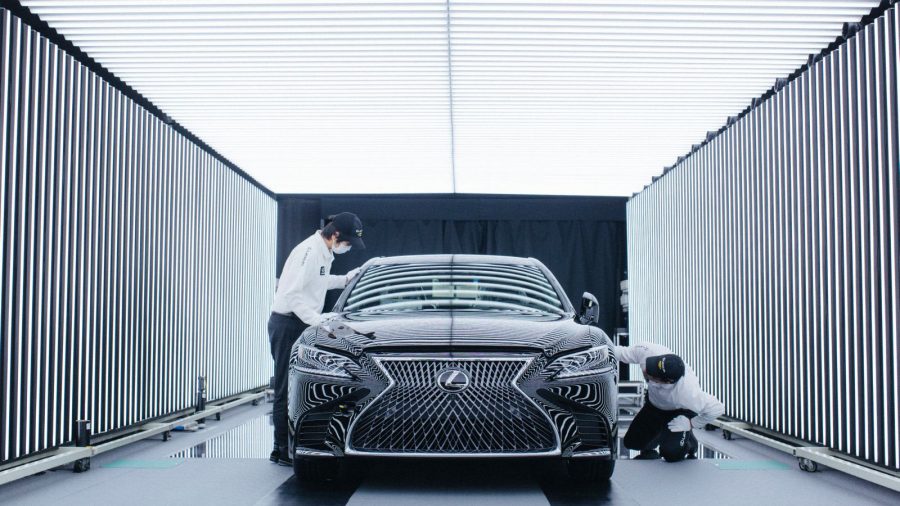 The Tahara facility in Japan was our first manufacturing site and has built every generation of LS from its introduction in 1989. Tahara was the first car plant in the industry to introduce a dedicated Customer Satisfaction line, and through its fusing of cutting-edge technology and human craftsmanship is widely regarded as one of the world's finest car factories. Extending across over four million square metres, it has the benefit of direct port access for efficient shipping.
Kyushu – Fukuoka, Japan
Lexus cars made: UX (hybrid and BEV), NX, ES and RX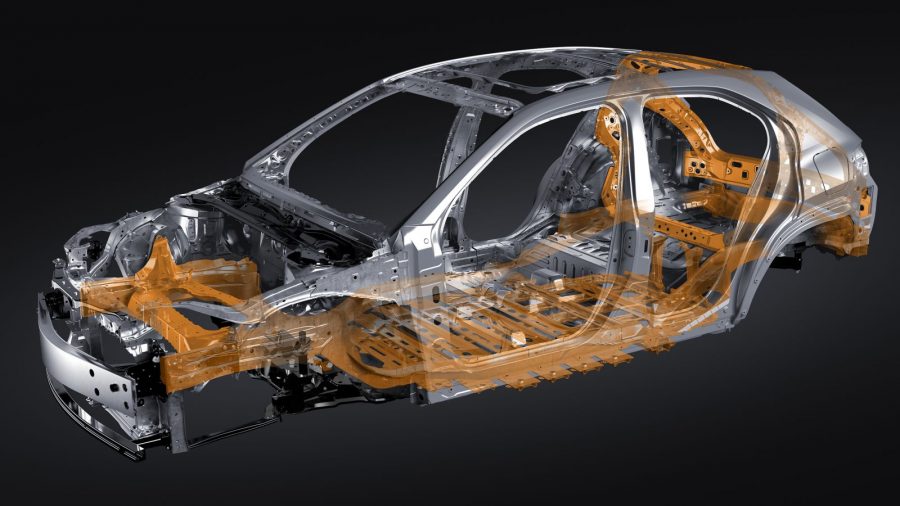 Arguably the manufacturing hub for Lexus in terms of volume and model variety, the multi-award-winning Kyushu plant was established in 1991 and is notable for being the first production facility located outside the parent company's home prefecture of Aichi. Its three separate factories – Miyata, Kanda and Kokura – have a combined area of around 1.8 million square metres. Casting, machining and some sub-assembly work is carried out at Kanda and Kokura, with body construction, painting and final assembly carried out at Miyata.
Motomachi – Aichi, Japan
Lexus cars made: LC and LC Convertible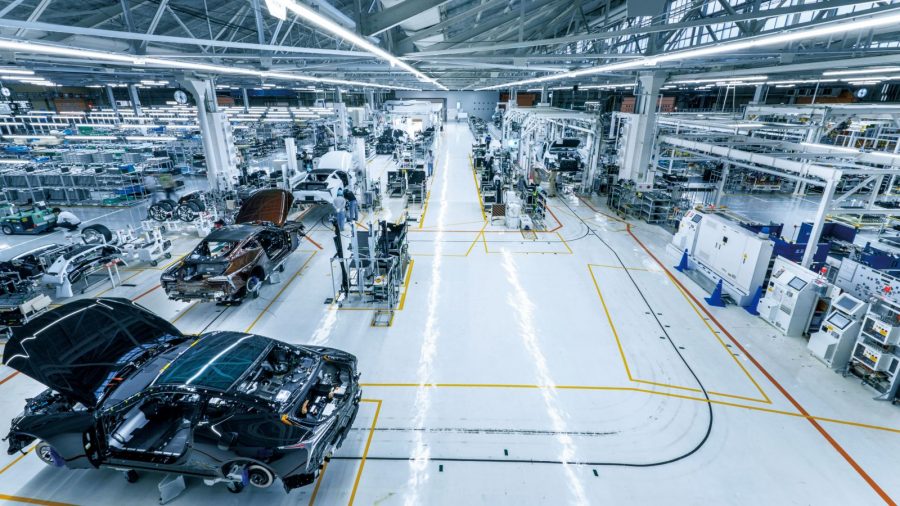 Motomachi is the second oldest production facility of parent company Toyota and covers an area of 1.6 million square metres. Yet its highly skilled workforce – almost half of which belong to the production engineering division – was chosen to pioneer the use of composite materials in construction and build the Lexus LFA hypercar. The LC continues this pioneering spirit with a specially tailored assembly line that is radically different from those seen in conventional car plants.
Cambridge – Ontario, Canada
Lexus cars made: RX and NX (from 2022)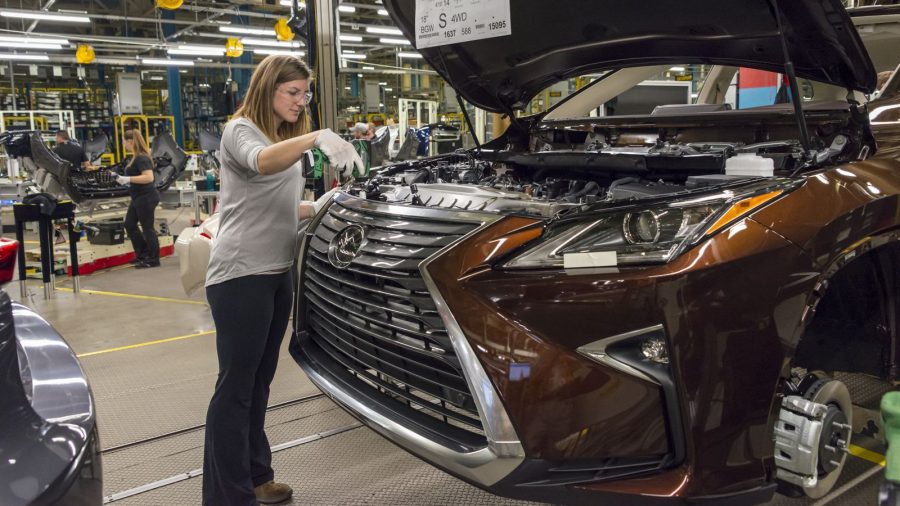 The multi-award-winning Cambridge facility is split up into South, North and West plants, the South part of which has been building the popular RX model since 2003 and will produce the NX from 2022. Known for its highly skilled and quality-driven workforce, the 1.3 million square metre plant holds the distinction of being the first Lexus manufacturing facility located outside of Japan. Interestingly, team members heading to the assembly line pass through a replica Lexus showroom to remind them of the nature of the vehicle they are building.
Georgetown – Kentucky, USA
Lexus cars made: ES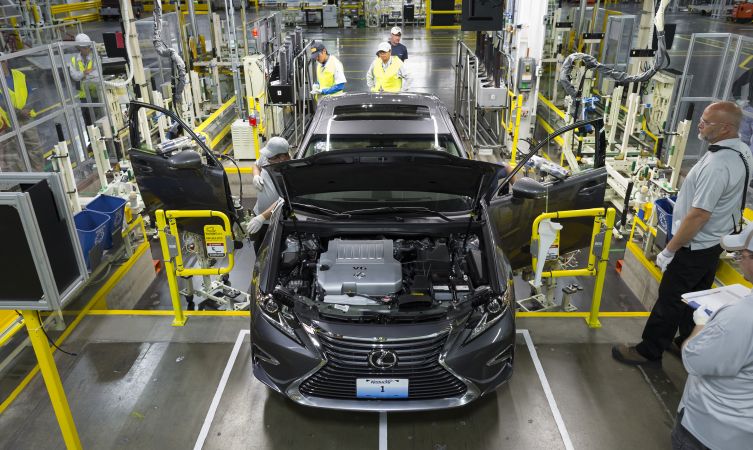 The Kentucky plant is the company's largest global production facility. More than $7 billion has been invested in the plant as it has grown in size and responsibility, and it now has a total annual production capacity of 550,000 units. Kentucky started producing the popular ES 350 saloon for the North American market in order to take pressure off Kyushu, which continued to produce other ES and ES hybrid models. Since May 2019, however, Kentucky has begun production of the ES 300h with an annual capacity of 12,000 units.
Learn more: Who are the takumi craftsmen that oversee production?
Learn more: Quality begins at home