This 2019 Geneva Motor Show offered European car enthusiasts their first opportunity to get up close to the new Lexus RC F Track Edition. Indeed, it could prove to be a rare chance to see the high-performance coupe variant, which will be produced in very small numbers.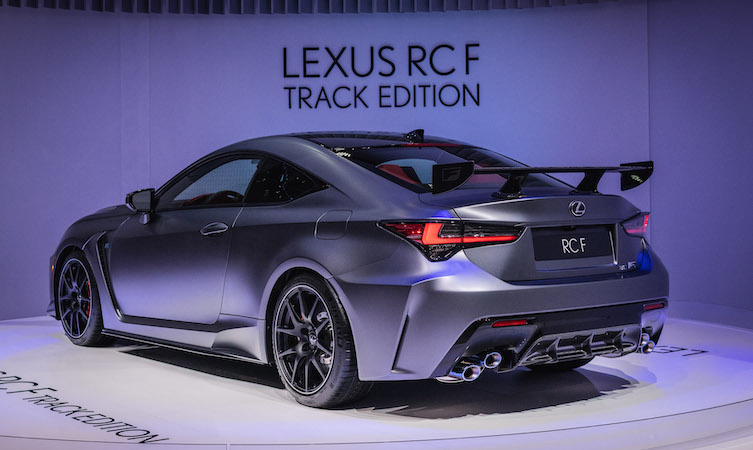 Lexus has poured all of its expertise from road cars such as the LFA and its GT3 racing car programmes into the RC F Track Edition. Compared to the standard RC F, the Track Edition boasts upgrades that are usually found in supercars, including extensive use of strong but lightweight carbon fibre composite material for key body parts, and the introduction of Brembo carbon ceramic brake discs.
We asked Pierre-Olivier Millette (below), Lexus Europe program manager, to tell us more about the model.
Is it accurate to describe the RC F Track Edition as a high-performance coupe that incorporates supercar technology?
PM: "What I like about the RC F Track Edition is that it is a cut above what you would usually find in this market segment. It is a very exclusive model. In part this is due to obvious things such as the carbon fibre rear wing and so on, but there's definitely more to it than that. Underneath the skin there are a lot of components that are unique to this car. It is actually surprising to see the amount of bespoke engineering that has been put into it."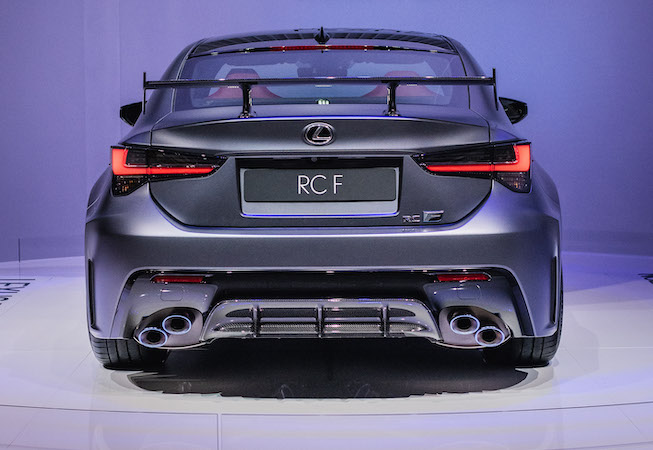 The RC F Track Edition is approximately 80kg lighter than a standard RC F. How does Lexus approach the process of lightening?
PM: "We begin with targets that we aim for and then we decide how we are going to achieve them. If you look at the RC F Track Edition specifically, a lot of the weight saving comes from the titanium exhausts and all the carbon fibre components. What is fascinating about this car is that the engineers went after a few grams here and a few grams there and ended up with a car that is much lighter overall."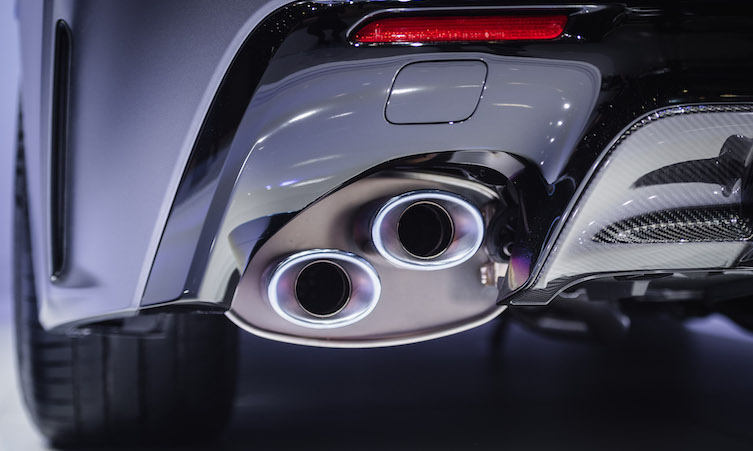 However, the use of carbon fibre is more than simply for function…
PM: "The carbon fibre rear wing in particular is a work of art. It is made by a specific supplier which can only produce a certain number because each one is made by hand. You can see the 'F' ingrained into the wing's end plate. This is achieved by those craftsmen laying carbon fibre with the weave in a different direction. It's very impressive what can now be achieved with carbon fibre.
"Many of the learnings have come from their experience of the LFA, which made substantial use of carbon fibre. These technologies have trickled down. Look at the bonnet of the RC F Track Edition. In the past, every so often you could spot a small imperfection in the weave, which was normal because carbon fibre is a very challenging material to work with. But all of the RC F Track Edition models I have examined so far have been flawless. I think they have really perfected the process."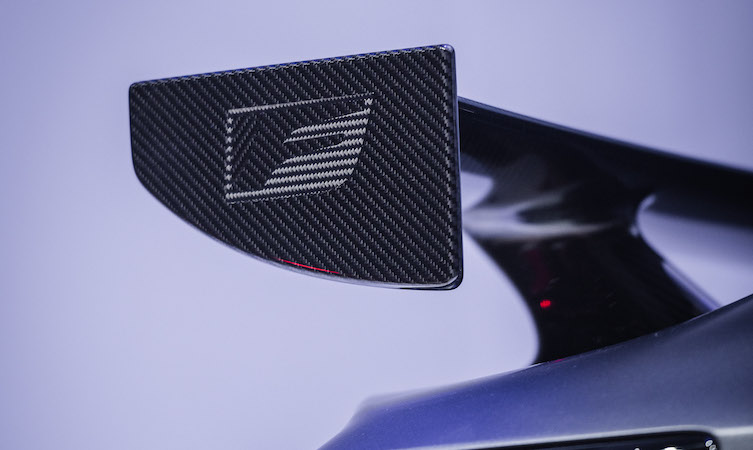 How important are the aerodynamic enhancements?
PM: "The minor change to the RC F last year introduced some big changes to the aerodynamics, specifically managing airflow around the car, reducing drag and lift at the front and rear. That process has been further enhanced on the RC F Track Edition. We owe this to the use of this magnificent wind tunnel that we have now in Toyota City in Japan. It is a Lexus wind tunnel that has been used to develop this car and other high-performance vehicles.
"Although it is a functional car, I was pleased to see that there was also a strong emphasis on styling for the RC F 's recent minor change. The standard RC F comes across as having a more mature and better integrated design. The previous car was very striking, but the design was slightly fussy, whereas in my opinion this one looks cleaner and you can sense the evolution in the design. It is much more appealing."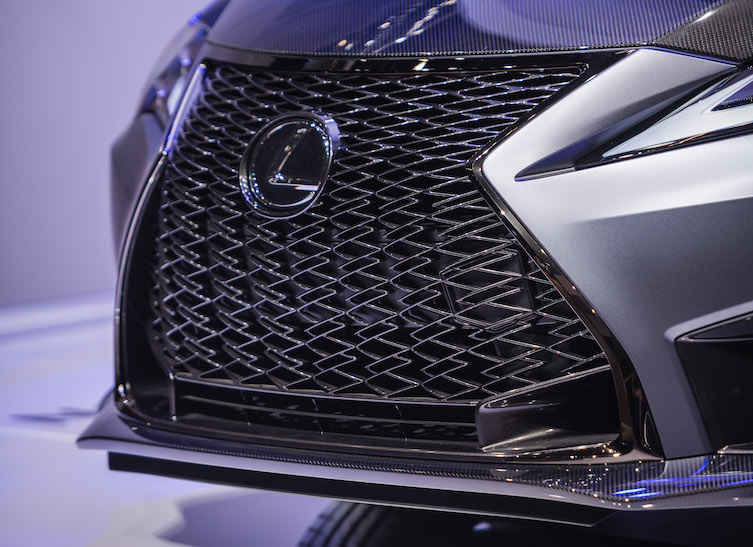 The upgrades extend to wheels and tyres. Can you tell us more about those?
PM: "The wheels on the RC F Track Edition are specific to this model. They are forged wheels made by BBS at its factory in Japan. Although BBS is a German manufacturer, it still makes its high-performance forged wheels in Japan. We enjoy working with them because they fit the Lexus philosophy of Takumi master craftsmanship.
"The wheel on the RC F Track Edition is very lightweight. When you combine this new wheel with the much lighter brake discs, the car's unsprung mass is reduced and that has a significant effect on ride comfort and performance.
"The tyres are bespoke on all RC Fs, jointly developed by Lexus and Michelin to fit the car. The idea was to enhance all-round grip and predictability in every kind of driving situation – track use or road use – while having better wear characteristics. So it was a pretty demanding design brief!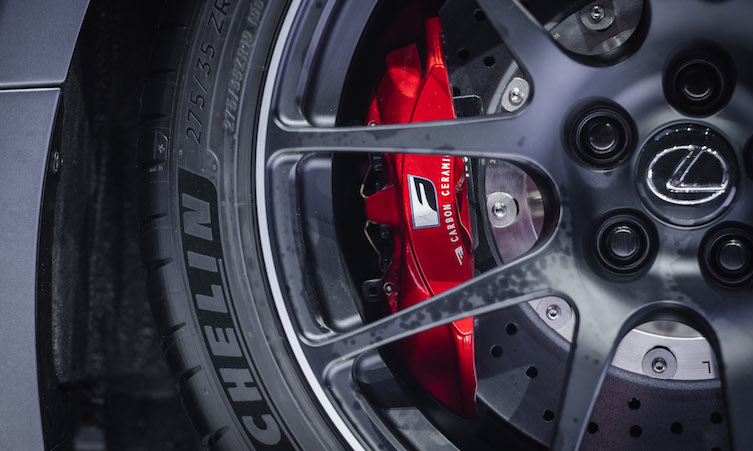 How did Lexus's GT3 racing programme assist the RC F Track Edition's development?
PM: "There is the weight saving of course, but there are more subtle ways in which the Lexus GT3 racing programmes were able to help. The engineers used telemetry from entire seasons to see how cars behaved on different tracks and help precisely set-up the RC F Track Edition. We gained experience of famous circuits from some of the most serious race cars and best drivers out there, and appropriated that into the engineering programme.
"Some people might question the relevance of racing programmes. But if you look at the effort we have made with the GT3 cars, which are very much derived from our high-performance road cars, then you can definitely see technology transfer going both ways."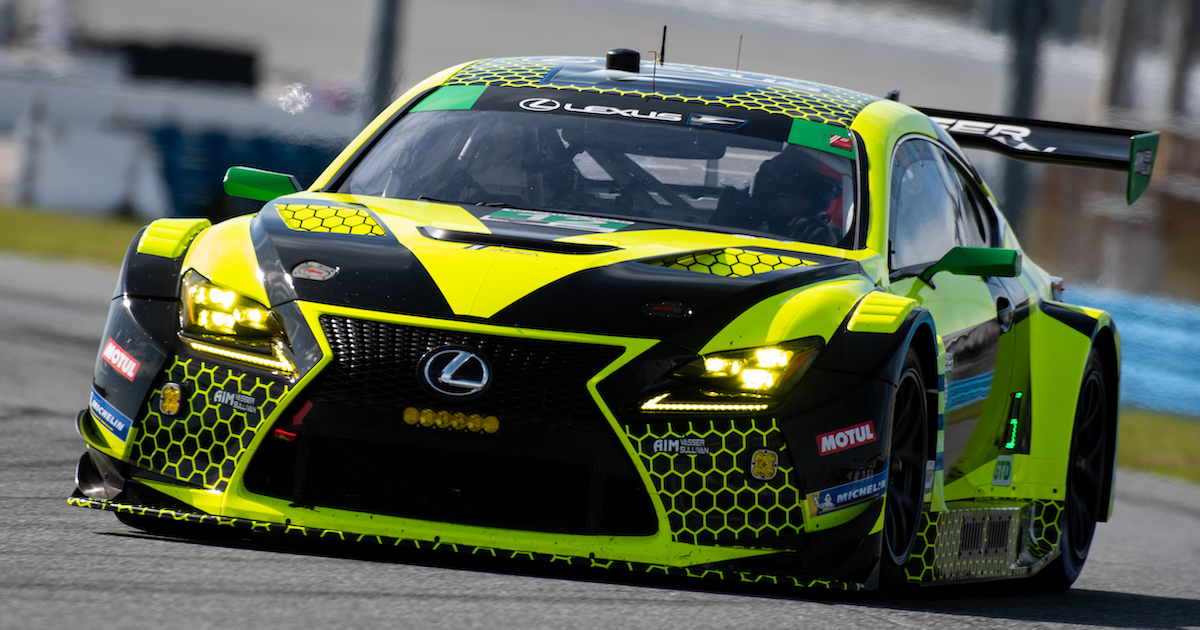 Does 'Track Edition' suggest this RC F variant is too extreme for the road?
PM: "It is a very capable car – any owner can take it on track and it will be durable, fast and fun. But we're conscious of the fact that the kind of people who will be interested in this car don't just buy it to park it in the garage and look at it. They will actually take it out and drive it on the road. These will be cars that get some good mileages. So we've made a car that's fun to use in an everyday environment and not just a track special that looks nice on a spec sheet but is only fun to use for a couple of track days each year. It's perfectly usable in the real world."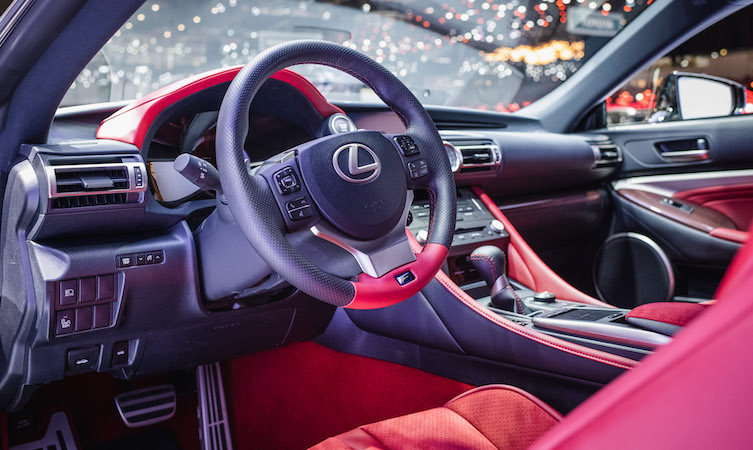 What kind of customer will buy an RC F Track Edition?
PM: "The RC F is a very exclusive car. There is indeed a limit to how many RC F Track Edition cars can be made and we are currently discussing exactly what that limit is. This type of car traditionally goes to loyal Lexus customers, but we're not setting barriers – anybody can buy one. The Track Edition will account for only a small fraction of overall RC F sales in Europe, so whoever goes ahead and buys one will be a very lucky individual."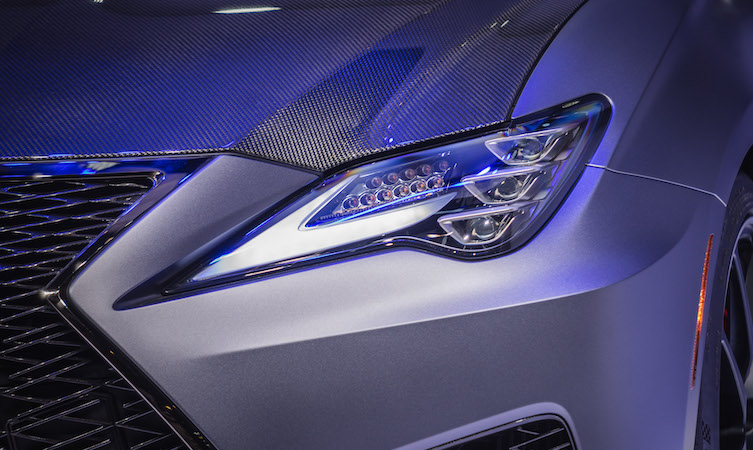 All information is correct at the time of publishing.