The fourth generation Lexus GS has had its official European launch in Austria and we can bring you exclusive pictures of the UK version on the road.
Two versions of the new car will be available: the new GS 250 and the high performance, full hybrid GS 450h flagship – available in F Sport trim for the first time.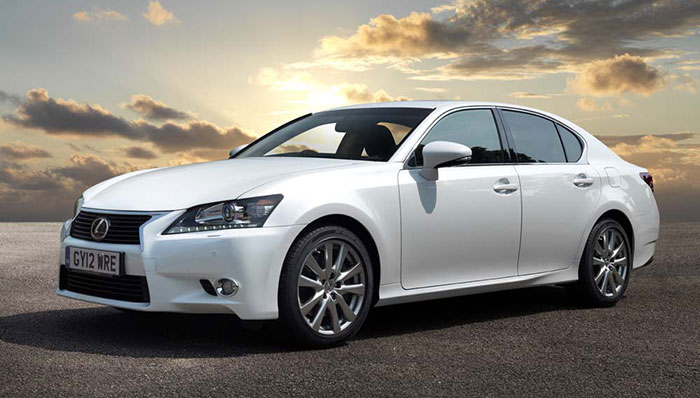 The model has had a total make over with an all-new exterior and interior, which displays further development of Lexus's L-finesse design philosophy. A dramatic redesign of the car's front end incorporates the new spindle grille, giving the GS greater, individual road presence.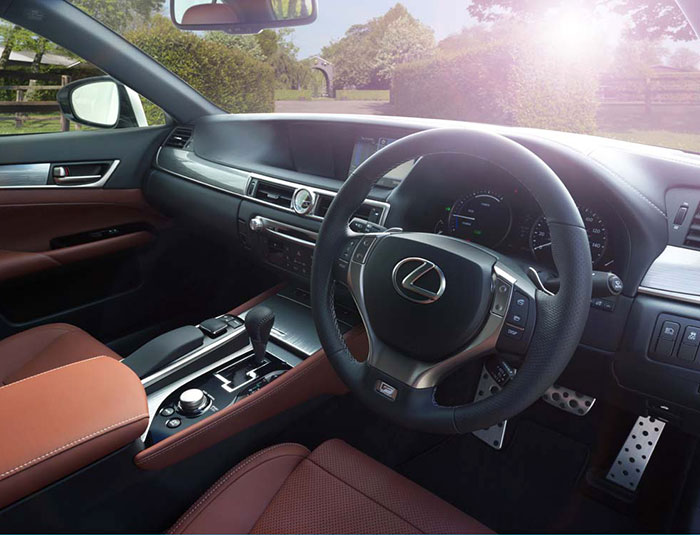 The design theme doesn't stop outside the car as the interior gets a dual-zone, driver-focused cockpit and an advanced human-machine interface for the optional 12.3 inch LCD display. New seat designs that help keep the driver alert and passengers comfortable during long journeys.
New GS F Sport revealed
The most dynamic addition to the new GS line-up is the F Sport, available for both the 250 and 450h. The F Sport package for the GS 250 and GS 450h includes a series of exclusive exterior features, including front grille and bumper, rear bumper and lip spoiler, 19-inch alloys and F Sport badging.
The front bumper has a more pronounced three-dimensional form at the sides, with larger side grilles. These combine with an F Sport-specific mesh design in the upper and lower grilles to give a sportier appearance.
The rear diffuser on the GS 250 F Sport has a grey metallic paint finish, while on the GS 450h there is a combination of grey metallic paint with a chrome moulding to the lower section of the bumper. Both versions are fitted with an F Sport rear spoiler and dark-finish 19-inch alloy wheels.
The F Sport also benefits from The AVS system, fitted to the F Sport and Premier models, allowing the driver to fine-tune the car's ride with a choice of two damper settings: Normal for everyday driving and Sport Plus mode for improved body control and precise steering responses when cornering.
The 450h F Sport also features the new Lexus Dynamic Handling system, making the world's first hybrid to feature integrated four-wheel steering.
This leading-edge technology provides integration of Dynamic Rear Steering, Variable Gear Ratio Steering and electric power steering to co-ordinate all aspects of front and rear wheel control and provide agile, sharp and confident driving behaviour, with more direct vehicle response to driver inputs.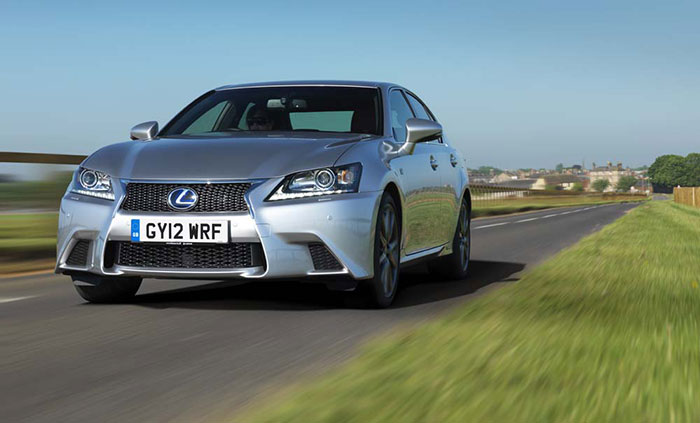 The car represents the first step in Lexus's new Creating Amazing campaign which was recently discussed with Lexus UK chief, Richard Balshaw, to read the interview and learn more about the campaign, follow this link.
Both the GS 250 and 450h will be available from July, with the entry level GS 250 SE starting from £32,995 and the 450h Luxury starting from 44,995.