For a dining experience like no other, a new London rooftop "pop-up" restaurant, commissioned by Electrolux and manned by half a dozen Michelin-starred chefs, looks set to be hard to beat, writes Guy Bird.
Constructed on the top of the Royal Festival Hall on London's South Bank, this sophisticated, temporary restaurant offers diners the chance to enjoy the highest quality food – cooked by a series of Michelin-starred chefs using Electrolux appliances – while taking in unrivalled views of the Capital from the London Eye to the Houses of Parliament, in a unique Cube-like space.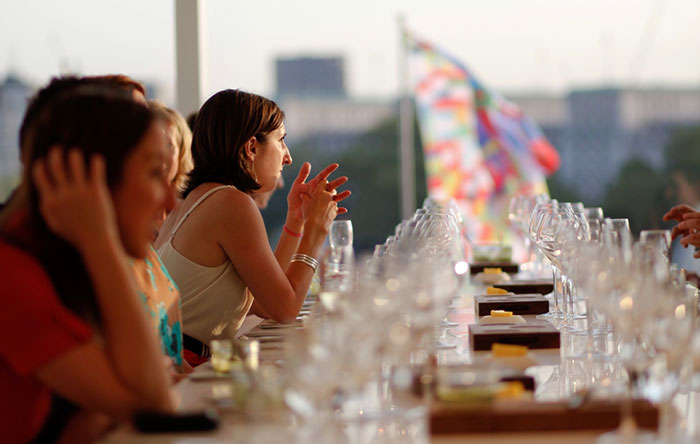 The London residency – just opened and running until September 30th – follows successful previous 'landings' of the Electrolux Cube in Brussels and Milan and coincides with the arrival of another structure in Stockholm too. The London restaurant will feature some of the best chefs working in Britain today, from double Michelin star chefs Sat Bains, Claude Bosi and Daniel Clifford plus Jonray and Peter Sanchez – winners of Ramsay's Best Restaurant 2010' – and Scotland's Michelin star chef Tom Kitchin. All emphasise using locally sourced ingredients, some from the city itself. Indeed on Lexus's visit, resident chef Sat Bains featured foraged Elderflower from nearby Wandsworth Common.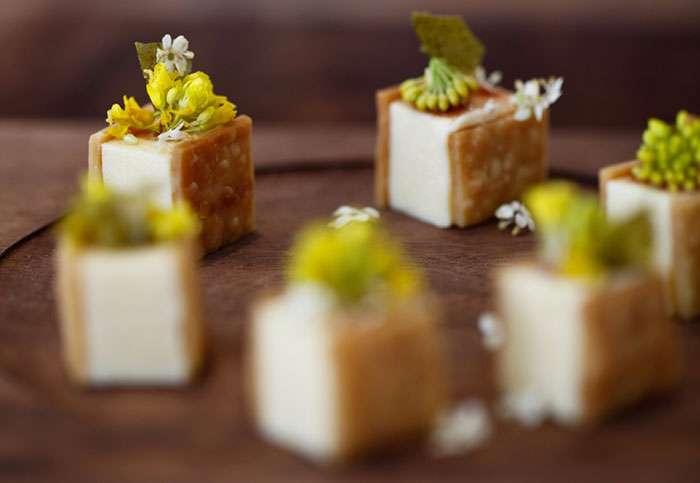 The restaurant space is almost completely white, to reflect Electrolux's Scandinavian heritage – there's recycled dark wood flooring and a hexagonal laser-cut aluminium exterior and floor-to-ceiling glass, all of which creates a wonderfully airy space in which to contemplate the city.
In the main area there is room for 18 diners, in close proximity to an open kitchen where they can watch and talk with the resident chef and sommelier. The menu is set but with multiple mini courses on offer with a select wine to go with each and dietary requirements taken into account in advance, there should be plenty to please all palettes.
All the diners are sat round one table, so potential customers need to be prepared to chat with their fellow diners – this isn't a secluded night out for two – but the amazing vista, setting and food should give an ample platform to spark conversation.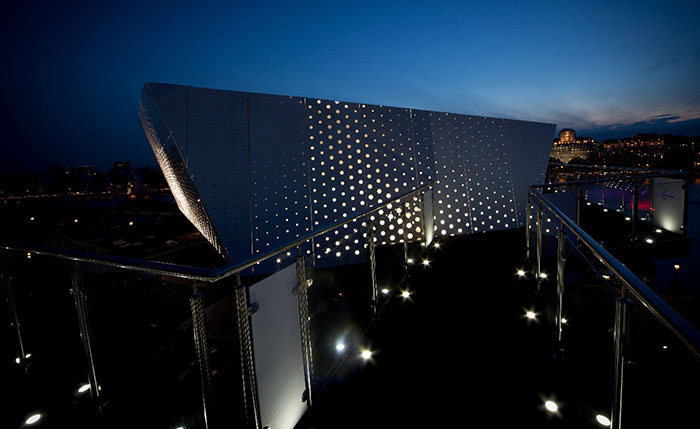 As the architect behind the structure, Michele Rossi of Park Associati in Milan, sums up perfectly: "The brief was to design a demountable, itinerant semi-transparent work of architecture that could appear on the roofs of buildings and monuments in some of Europe's most alluring cities. But, of course, the really absolutely new thing is the whole project concept – giving Electrolux consumers the possibilities to dine with a 'once-in-a-lifetime' view."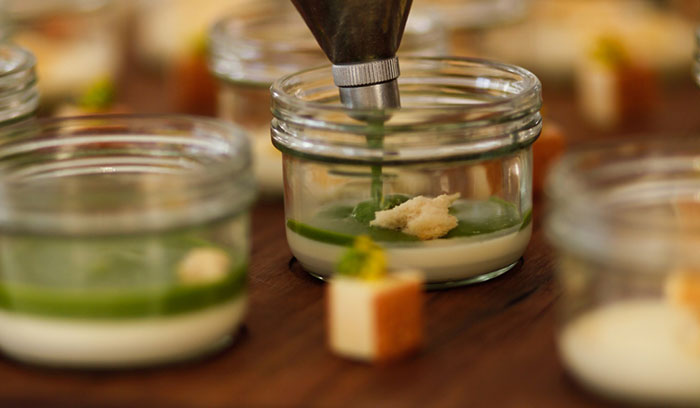 Access to the restaurant comes via the Royal Festival Hall's famous 'singing' lift to the sixth floor before walking up through a further door to the Cube's balcony area. Open daily for 12noon lunch and 7pm dinner, the cost is £175 and £215 respectively including all drinks and new seat allocations are released every three weeks for advance booking. For more information follow the link: .
Biog
Guy Bird is a freelance writer and editor specialising in cars and design for the likes of CAR magazine, Wallpaper*, The Daily Express and Car Design News. He attends the world's auto shows from Paris to Tokyo and has road-tested the vast majority of vehicles available in the UK over the last 18 years.
To read more in the Lexus Recommends series, click here