The  Grand Designs Live event at the National Exhibition Centre, Birmingham, offered two UK first appearances from Lexus, the show's official automotive partner. Design guru Kevin McCloud launched the show by driving the now world-famous Lexus 'Origami Car' into the arena, while the Lexus stand was headlined by the first public showing of the new Lexus RC coupe.
We knew both appearances would get people talking, so we were on hand to capture the reaction of design-conscious showgoers to these debuts.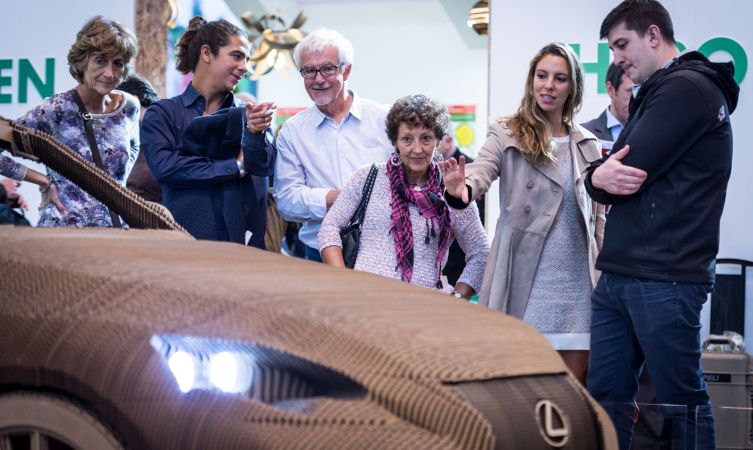 As the first person outside of the build team to comment on the car, Kevin McCloud instantly likened its construction to Frank Gehry's iconic Wiggle chair. It too uses layers of corrugated cardboard to create strength and a shape that challenges our perception of the base material.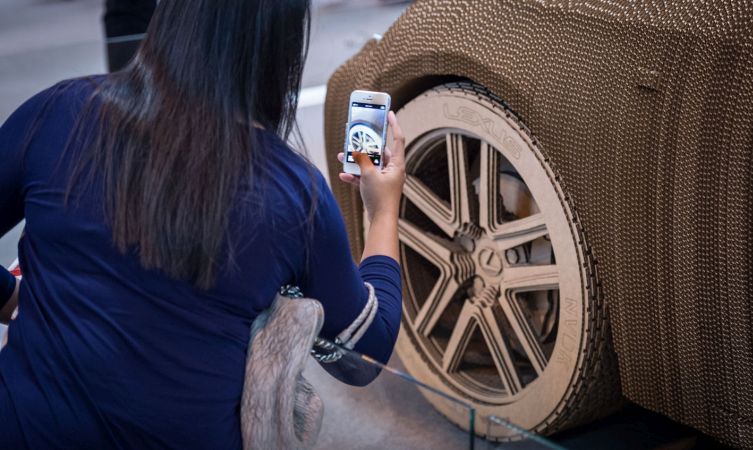 With a tongue wedged firmly in his cheek, Kevin also pointed out that driving in the rain would be problematic, and that you would probably go through a lot of polish buffing the cardboard to a shine. But all joking aside, so genuinely taken was he with the car and its intricately replicated design features that it was difficult to prize him out of the front seat.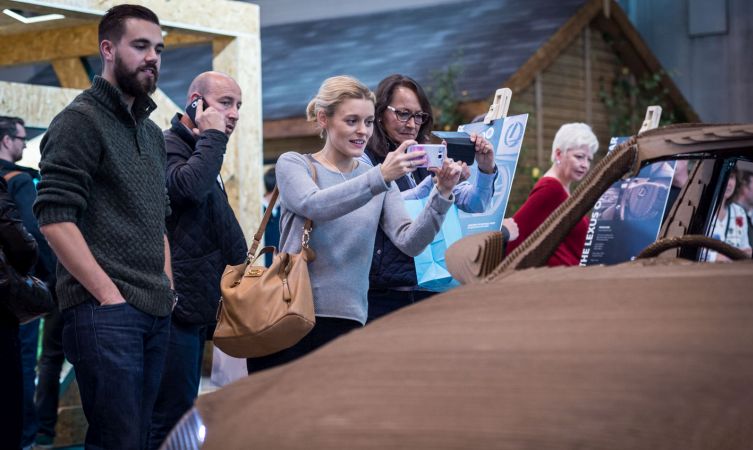 The fact that the Origami Car was actually driven into the show took many visitors by surprise, usually followed afterwards by bemused head-scratching and superlatives such as impressive, amazing, mind-blowing and awesome. But we were particularly happy to hear from showgoers in the related fields of technology, innovation and model-making, all of whom considered the car to be an incredible achievement.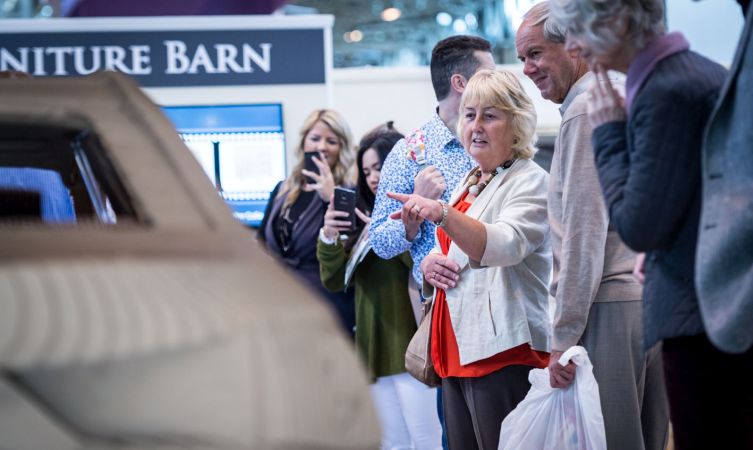 A different kind of surprise came across in people's reaction to the new Lexus RC coupe, displayed alongside the Lexus IS and Lexus NX models on the official Lexus stand.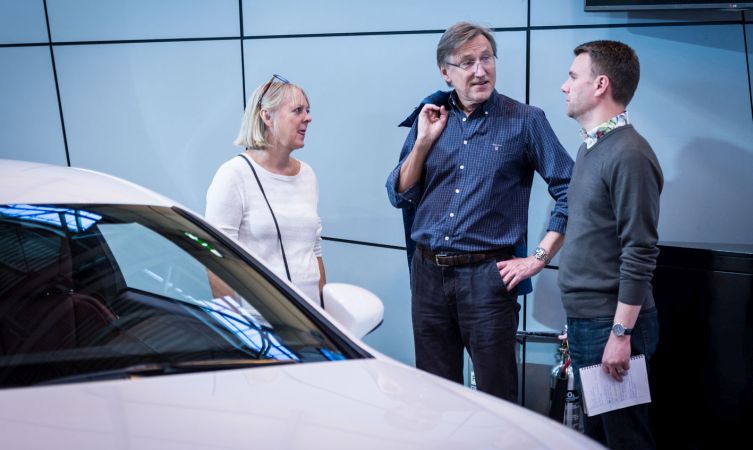 Prices for the new coupe were released in the same week that order books opened in preparation for the model's arrival in January 2016. But in our discussions with visitors to the stand we discovered that showgoers were amazed that a car with such svelte design, beautiful construction, state-of-the-art powerplants and generous equipment levels could be priced so competitively.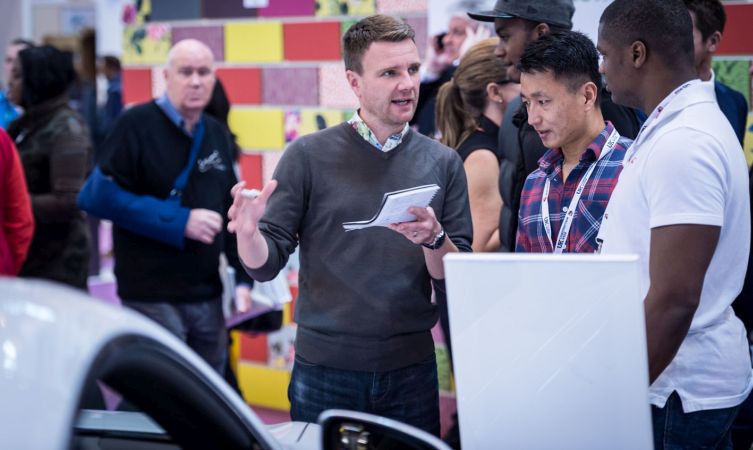 According to many, the distinctive appearance of the white Lexus RC 300h F Sport on display led them to assume the car cost almost twice as much as the actual starting price of the Lexus RC range. Meanwhile, the boldly expressed spindle grille treatment, heavily sculptured front seats and generous rear seat space received particular praise from many quarters.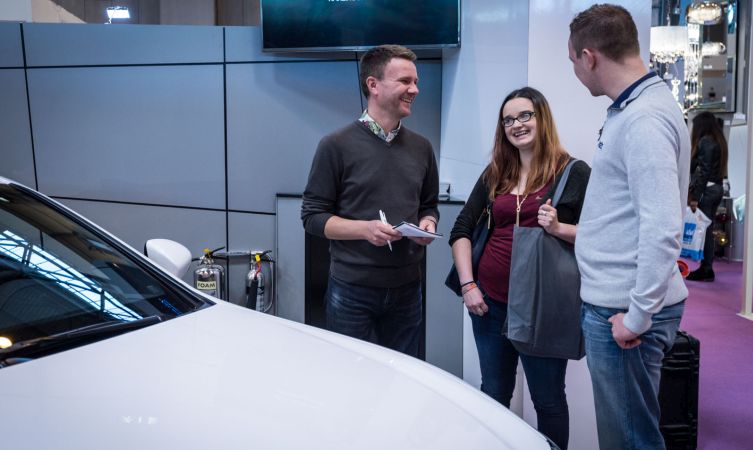 Keep an eye on the blog for details of any further opportunities to see the new Lexus RC before its official launch.
Read more: Origami-inspired Lexus IS unveiled by Kevin McCloud
Read more: Prices and specifications for the new Lexus RC coupe