It's not easy to catch-up with quick Nick Cassidy. The 24-year-old isn't satisfied with dovetailing two full-time racing campaigns in Japan, his adopted homeland. He also peppers his schedule with exciting one-off events, such as the Daytona 24 Hours, which he contested for the first time this year.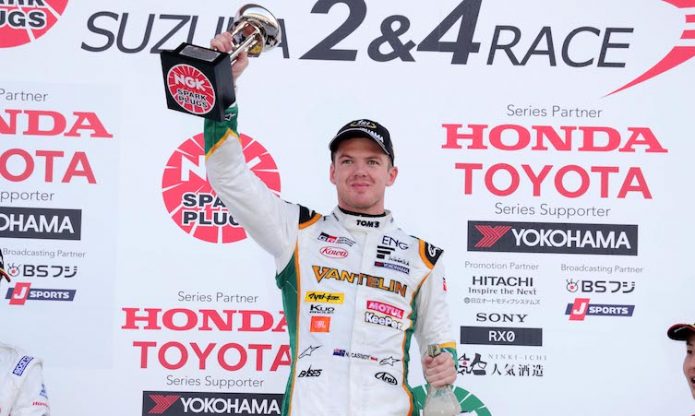 Earlier this month, Cassidy ticked off another first, which was attending the Goodwood Festival of Speed. As a man comfortable with hurling an LC 500 racing car around the race track, he was the perfect choice to be entrusted with the first drives of the precious LC convertible prototype up the hill.
When we caught up with the Aucklander at Goodwood he was preparing to jet to Japan to join up with Vantelin Team TOM'S for the next Super Formula race at Fuji Speedway on 13/14 July.
From there his schedule takes him to Belgium for the Spa 24 Hours (26-28 July) before he hotfoots it back to Fuji for 3/4 August for the fifth round of the Super GT series, in which he will share his Lexus Team KeePer TOM'S LC 500 with his driving partner, Ryo Hirakawa.
In between all that, he still found time to talk to the Lexus UK Blog.
How was the sensation of driving the Lexus LC convertible prototype for the first time?
Nick Cassidy: "This was my first visit to the Goodwood Festival of Speed, so I was also learning the course on my first run. So it was exciting for me in general, but driving a brand new car that's making its debut made it even more special and very cool. Obviously I race the Lexus LC 500 in Super GT in Japan, so the connection is there."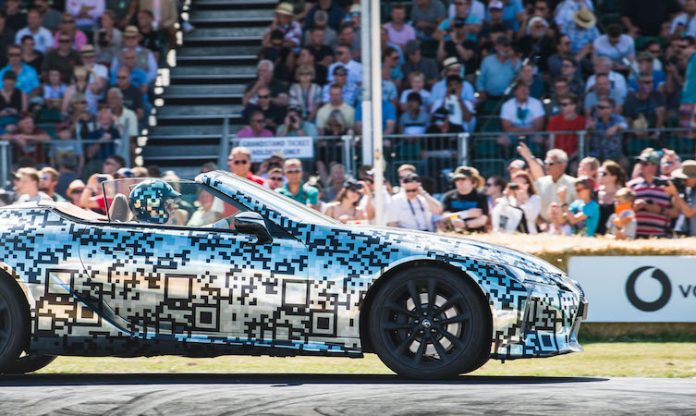 How did it feel to drive up the hill in a convertible on a summer's day?
Nick Cassidy: "It was perfect, especially with the weather being so good. As I went up the hill I was taking in the whole atmosphere. The design is cool too. I've recently been driving an LC 500 on the roads in Tokyo, and this feels very similar. Obviously, the biggest different is how open you feel."
In Super GT you and Ryo Hirakawa are second in the points in the Lexus Team KeePer TOM'S LC 500. Is it fair to say you've got up to speed after a slow start?
Nick Cassidy: "That's a really good way of putting it! The first round at Okayama was a washout due to the weather, but since then we've had really good speed. In the second round at Fuji we were potentially on course for either victory or second place when we had a puncture which meant we finished seventh. But at the last two races, at Suzuka and Buriram, we've been second so finally we've been capitalising on the speed of the car and we're in a good position in the championship. But it's only halfway, so a lot can still happen."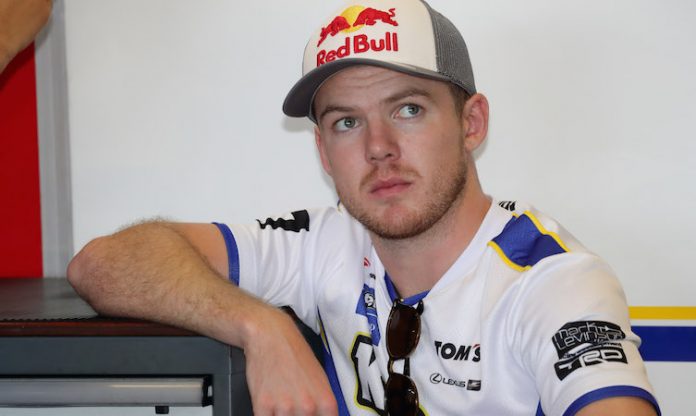 Your success means your car's fuel flow will be adjusted for the next race to reduce its performance. Will that hinder your title chances?
Nick Cassidy: "To be honest we probably shouldn't have gone so well at the last race. We got second, but it would have been great to finish fifth, because that would have meant we wouldn't have got any fuel flow restrictions for the next round. Alternatively, if we'd won we would have got great points. Finishing second was right in the middle of that. But we're racers, so we just went for the result. The next race is really long – 500 miles – and we don't know what's going to happen. So yes, the next round is going to be hard to stay there, but we're in with a shot of the title for sure.
Each of the Lexus LC 500s have been competitive in Super GT this year. What's the reason?
Nick Cassidy: "During the first half of the year, Toyota Racing Developments (TRD) has worked really hard to improve our engine development, which is promising for the second half of the season. Additionally, we have five LC 500s using Bridgestone tyres. With the same car on the same tyres and all the drivers being professionals, we are able to share data and set-up suggestions. In theory we should all be strong and it's nice that we have been."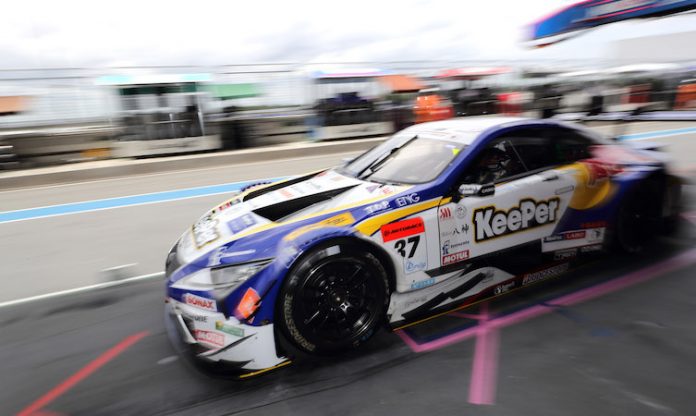 Will this season's remaining circuits suit the car?
Nick Cassidy: "We have four races to go – Fuji, Autopolis, Sugo and Motegi – and I think two of the tracks will suit us really well and two will be more difficult. It's good for the championship that each car has its strengths and weaknesses at different circuits because it makes it pretty exciting."
You're also second in the Super Formula single-seater championship. How has that been working out for you?
Nick Cassidy: "We've maximised our results a lot more in Super Formula than we have in Super GT, whereas we've probably had better pace in Super GT but not the results. In Super Formula I've won a race and in the other two I haven't qualified particularly well but I've still taken good points from the races. We probably need to find a little more performance if we want to remain second in the championship, but it's been a really good start."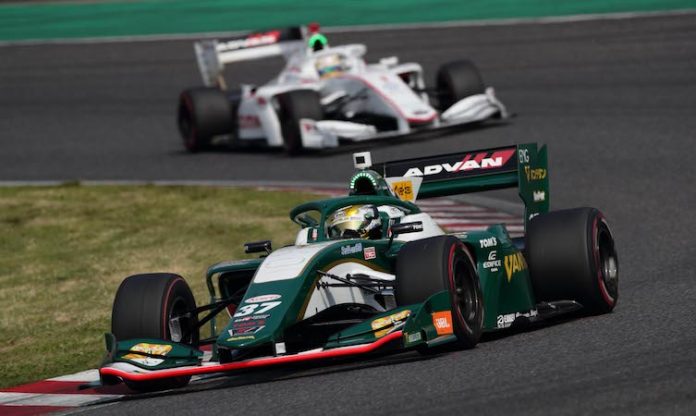 Is it a mental and physical challenge to jump from one category of racing to another?
Nick Cassidy: "It's true that the cars are not really alike, but I'm lucky in as much that I'm working with the same engineers from TRD and TOM'S for both categories this year. At the same time, most of the top guys from Super GT are also doing Super Formula, so the challenges are similar for all of us. I'm loving every moment of this season – you can't complain when you're driving race cars so often.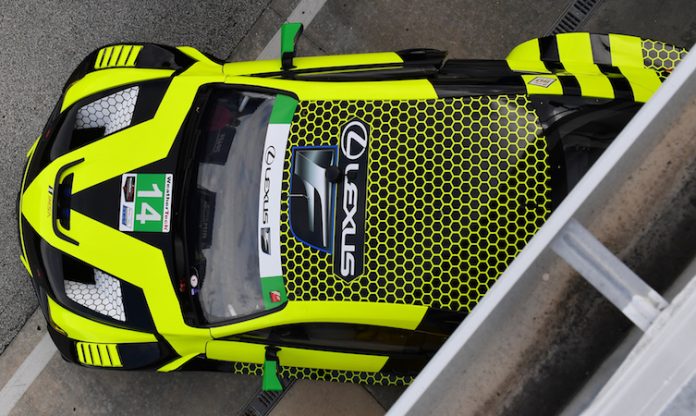 You've raced on many continents this year. Is the racing culture in Asia any different to that in Europe or America?
Nick Cassidy: "I would say it has an old-school feel. The atmosphere of a race weekend in Japan feels a little like the Goodwood Festival of Speed, in that you have very passionate fans who are really into the cars and pure racing. That's what's really neat about Japan – the cars are at a high level in terms of technology and performance and the fans are very passionate. In terms of social media and exposure it is probably a little bit below the level of European racing, but that doesn't affect your mind when you're driving 300kph. There are some good circuits too, especially some of the old-school tracks which are really small and different. There are rough kerbs, grass and no big run-off zones. They are tracks that punish mistakes and that's a pretty cool challenge."