Artisan Spirits is a Japanese automotive styling house based in Saitama Prefecture, Japan. Though formed at the turn of the century, the company focused its attention on Lexus as soon as the brand launched in the domestic market… and hasn't looked back since.
Over the years, Lexus and Artisan Spirits have nurtured a symbiotic relationship, to the point where pre-production test cars are usually supplied to the tuner in advance of their launch. This enables the aero artisans the amazing opportunity to develop new products for a car without existing aftermarket support and align their arrival with that of the vehicle itself.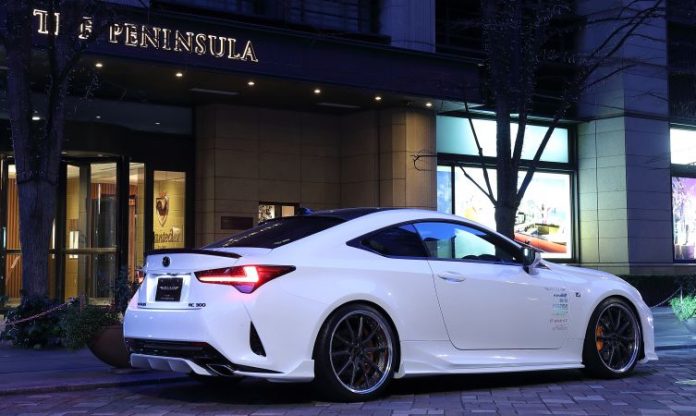 Brand new models equipped with Artisan Spirits aero packages are frequently displayed on official Lexus stands at key aftermarket tuning and styling shows, such as SEMA and the Tokyo Auto Salon. This double launch effectively doubles the wow factor.
Talking of wow, what do you think of the company's latest makeovers for the new UX, ES and RC models?
Lexus UX by Artisan Spirits
This comprehensive new aero package from the company's Black Label collection consists of six main elements: chin spoiler, side skirt spoilers, rear diffuser, tailgate spoiler, roof spoiler and arch kit.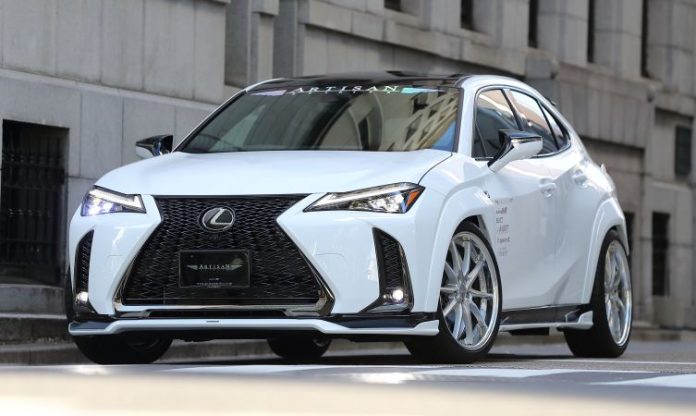 The purpose of the spoilers is to visually lower the vehicle's appearance and gently reprofile the UX's aerodynamics, while the new, colour-coded arches increase the car's width by 10mm per side for a purposeful stance. The muscular look is completed with 20-inch alloy wheels.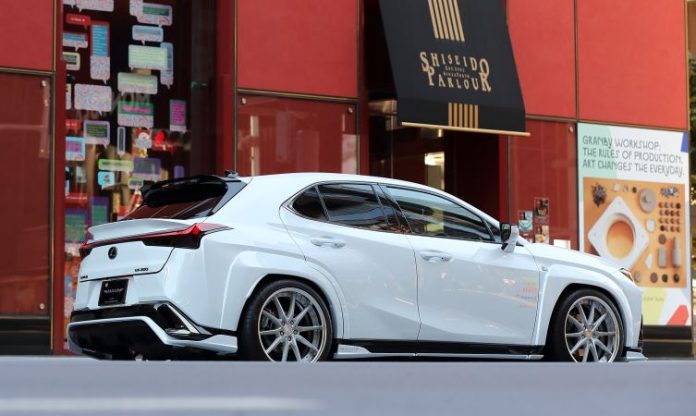 Lexus ES by Artisan Spirits
Also appearing in Artisan's Black Label line is this aero package for the Lexus ES – so new that specific information is yet to appear on the company's website.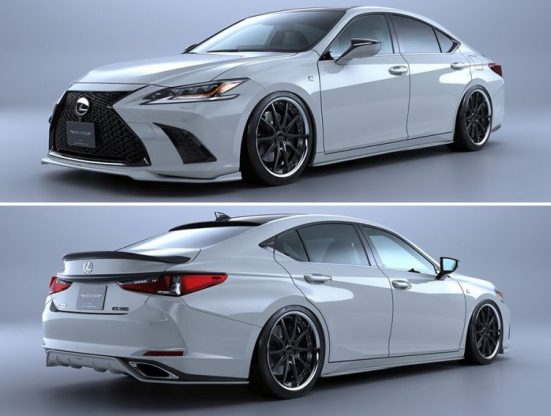 It made its debut at the recent SEMA show in Las Vegas and follows a similar format to the UX in reducing the visual difference between vehicle and tarmac without ruining the ES's renowned ride comfort. Note, too, how the boot lid is enhanced with a carbon spoiler and how the transition between roof panel and rear window is beautified with another low-profile spoiler.
Lexus RC by Artisan Spirits
Wearing its new Black Label aero package, the 2019 Lexus RC looks like a road-going GT3 racer. Once again, the full treatment comprises a chin spoiler, side skirt spoilers, rear diffuser, rear arch spats, roof spoiler and a choice of rear wing – from a low-profile and colour-coded lip to a full-on, high-level carbon fibre GT wing.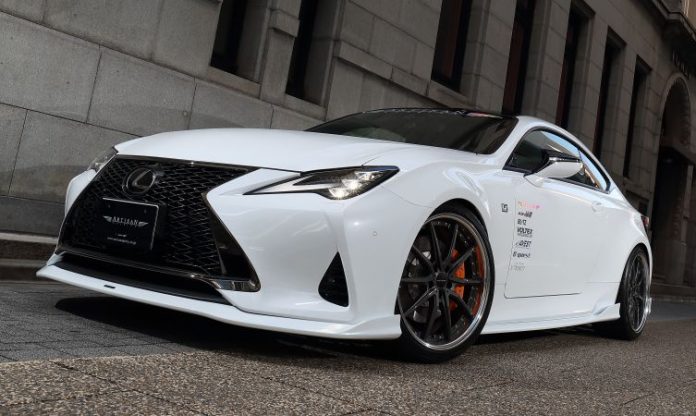 The svelte makeover is set-off with a set of 20-inch two-piece Corart A5 alloys in staggered widths to increase rear grip while balancing grip and steering delicacy at the front.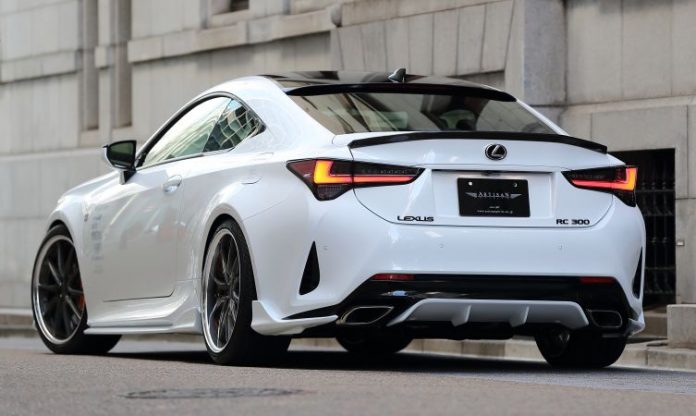 Please note that products from Artisan Spirits are not available through Lexus centres. Click here to see further Artisan Spirits aero products for other Lexus vehicles