Lexus played a major role at this year's SEMA show with a prominent display right inside the entrance to the vast central hall at the Las Vegas Convention Centre in the USA.
A star of the line-up at the aftermarket tuning and styling event – SEMA stands for Specialty Equipment Market Association – was a head-turning bright blue-wrapped, custom edition of the brand new Lexus UX 250h compact crossover, complete with arch-filling 20in Vossen rims and a sleek, roof-mounted bike rack.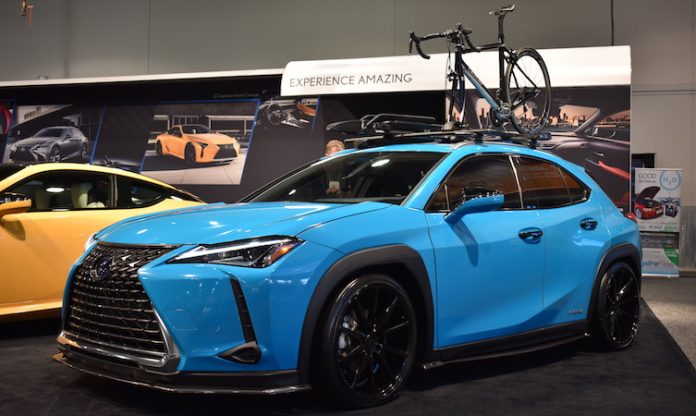 Also on show was the Lexus Cross Country Custom, a special edition of the refreshed 2019 Lexus RC F Sport that has been progressively modified by different customisers during a journey across the USA. It'll be customised further before its appearance at the Los Angeles motor show less than four weeks from now.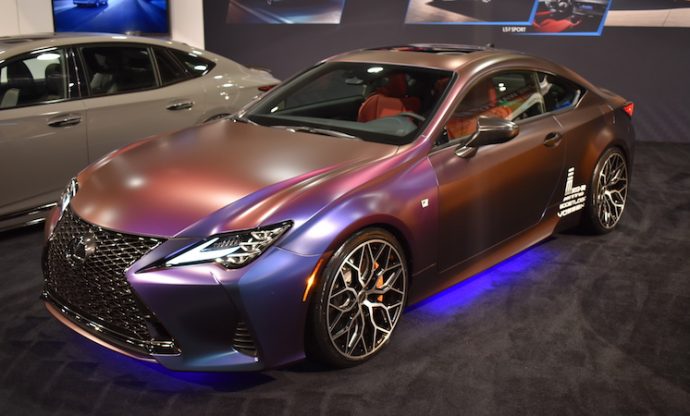 Aftermarket suppliers and private owners brought customised Lexus models to SEMA, which attracts in the region of 160,000 visitors. The Central Pine workshop in southern California caught visitors' attention with a pair of 'slammed' black models: an LC 500 and an LS 500.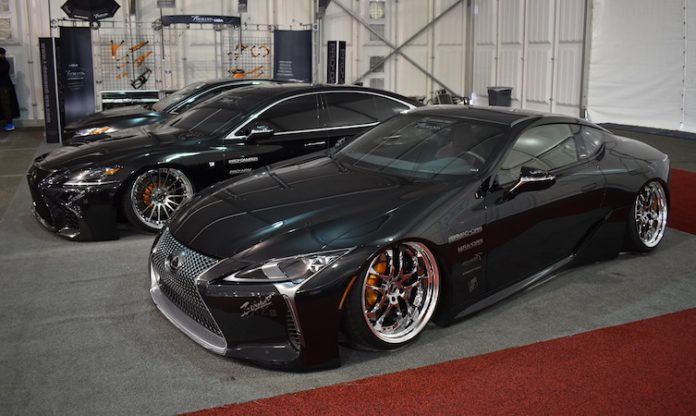 Both feature the T-Demand Pro-Damper air suspension system with ride height that's adjustable via a smartphone app. On the LC in particular, the additional camber and bigger wheels show off the car's flared rear arches to good effect. The LC's boot contains a five-gallon tank which supplies the air for the suspension system.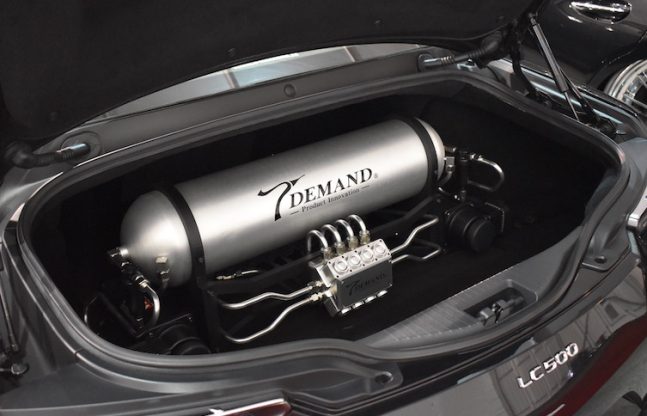 Any show visitors itching to get behind the wheel of a high-performance Lexus could strap into a professional T3R racing simulator to sample the RC F GT3 race car for a run on (and regularly off) the challenging Laguna Seca circuit.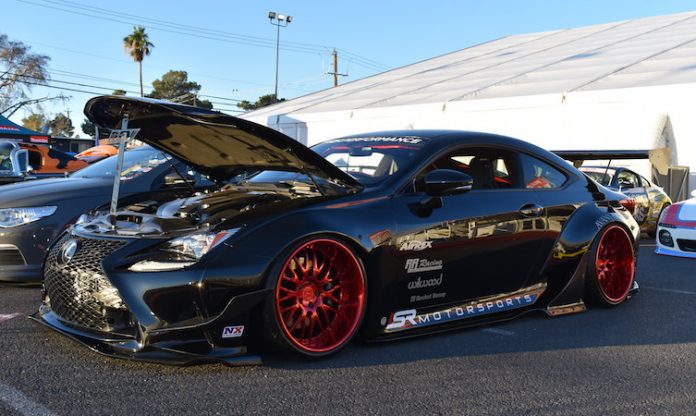 The SEMA show, which is held annually, has more than 2400 exhibitors, making it the biggest and best place in the world to find the latest products for the automotive aftermarket.