A modified Lexus LS is a rare sight to behold, given the numerous factory options that potential owners have available to them. This is particularly evident within the interior, where Japanese cultural and aesthetic traditions have inspired optional elements such as glass ornamentation, hand-pleated door panels and artistic wooden veneers.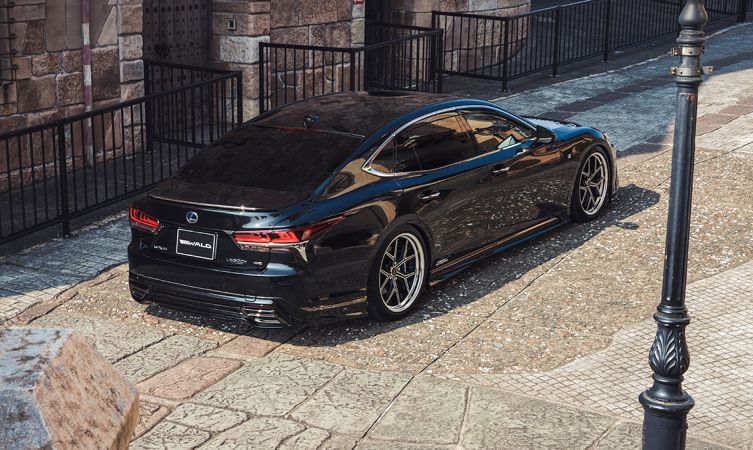 Regarding the exterior, Lexus has sculpted the fifth-generation LS with a sleek, coupe-like silhouette that is thoroughly modern. But while the vehicle is longer, lower and wider than before, exponents of the popular Japanese cultural aesthetic known as VIP style insist the LS should be lower and wider still. This is where aftermarket companies such as Wald International come in.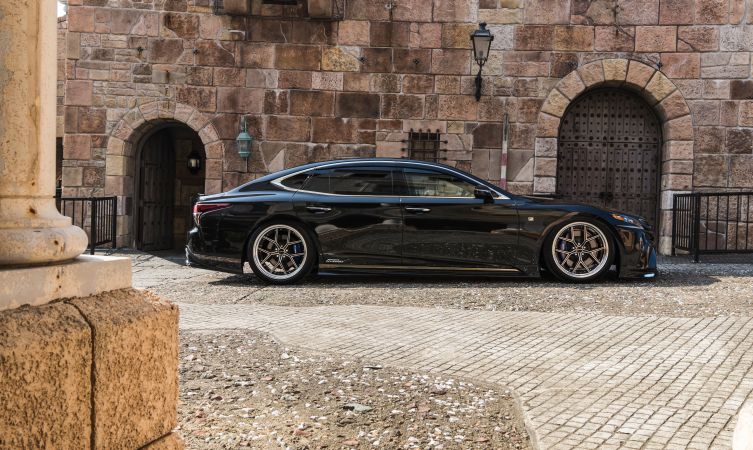 The modified Lexus LS seen in these images is the tuner's latest offering, the Executive Line conversion for the Lexus LS 500h F Sport. The package is designed to enhance the model's existing bodywork with a five-piece combination of front and rear skirts, side skirts and a discreet boot spoiler. Compared to some of Wald's recent Lexus designs – we're thinking particularly of the Sports Line kit for the LC – this new conversion is surprisingly tasteful.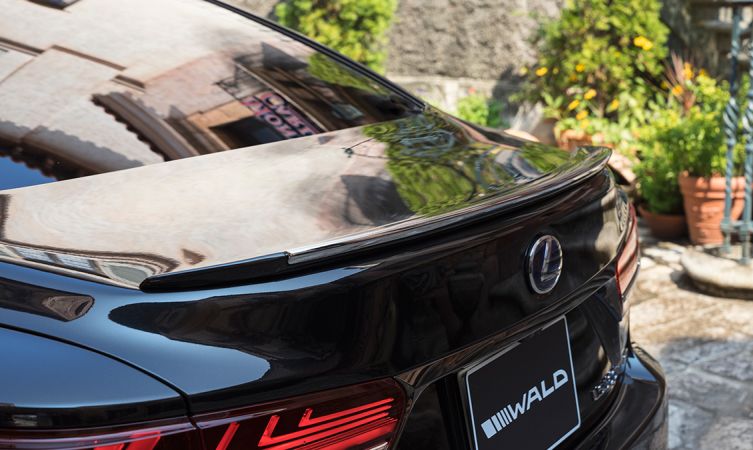 Set against the lustrous Graphite Black paintwork of the demonstration model seen here, the subtle extensions of the Executive Line kit visually increase the lowering effect of the vehicle's aftermarket suspension. The dark chrome accents perfectly match those seen around the F Sport grille.
Meanwhile, Wald's own Illima series alloy wheels fill the LS's arches to capacity with 22-inch diameter designs, aggressive hub offset values and staggered, track-boosting widths. Interestingly, the wheel designs are slightly different on either side – two-tone one-piece models on the driver's side, and monotone two-piece models on the passenger side – so customers can lean towards either a street or motorsport aesthetic. Irrespectively, the double arrow spoke design affords a clear view of the F Sport's larger brake discs and Lexus-branded callipers.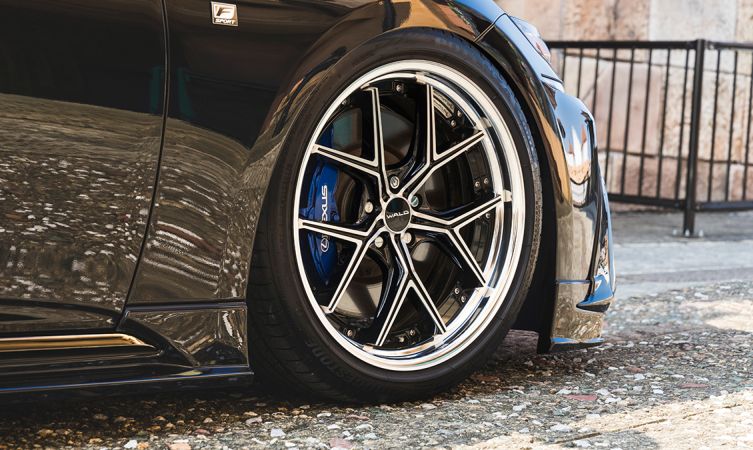 All information was correct at the time of publishing.