Richard Aucock – motoring journalist and managing director of editorial agency Motoring Research – has been living with the Lexus IS 300h Executive Edition since January 2015, extensively documenting his time with the car in the process.
In his latest report, Richard remarks on the impressively spacious boot and high real-world economy figures of the IS. Read an abridged version below.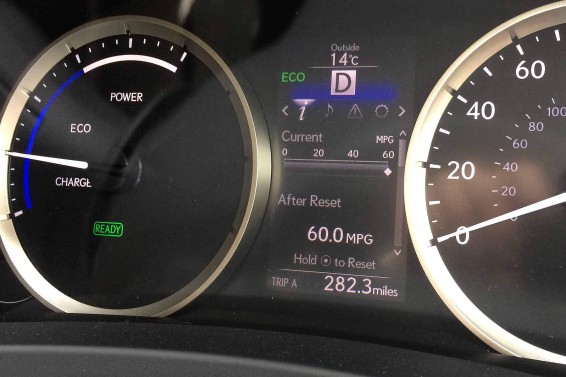 Richard on achieving 60mpg
"They said it couldn't be done. 60mpg in a Lexus IS 300h? Nah mate, you need a diesel for that. Official figures might say you can get 60-plus, but we all know hybrids can't do that in reality, don't we?
The Lexus IS 300h is green and good on fuel
"I proved them wrong. I watched it appear before my eyes: 60mpg, clear as day. Proving my regular, easily achieved 55mpg during motorway commuting is far from a fluke.
"So we've answered the big question once and for all. The Lexus IS 300h is green, is good on fuel (and) is improving with the summery weather…
"…the satisfaction of paying 5p a litre less for unleaded rather than diesel is, given such impressive economy, pleasing each and every time…"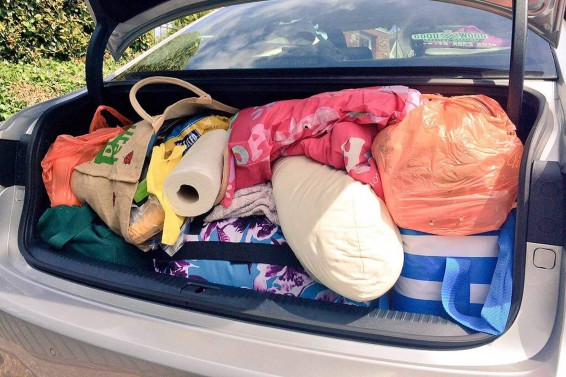 Richard on the misconceptions surrounding hybrids and practicality
"Batteries eat into boot space and leave but tiny slots to load bags in, don't they?
Lexus designs cars specifically around hybrid now
"Again, not so. Quoted capacity is 450 litres and, although a few bags did stray into the rear cabin and front footwell, we still managed to pack a week's worth of luggage, a travel cot, a pushchair, a bounty of food and even some spare bedding. It was absolutely loaded to the gunwhales, but it still all went in.
"This is thanks to Lexus' experience with hybrid: it designs cars specifically around it now, and it's managed to squeeze and shape the batteries down to a size that leaves a boot comparable to a BMW 3 Series."
Where next?
Read Richard's long-term test report in its entirety  on the Motoring Research website.
Further information about the Lexus IS range is available on the designated section of the Lexus UK website.
If you would like to try an IS for size, leave a comment below and we'll be in touch shortly.