Fast modern cars get launched at race tracks all the time, not least because it's the only legal way the press can sample the full range of available performance. And the format varies very little.
You are extensively briefed about the track and the need to return their precious car in the requisite number of pieces; and, in case you're not listening or think you know better, further measures are deployed to save you from yourself and their car from the Armco barrier.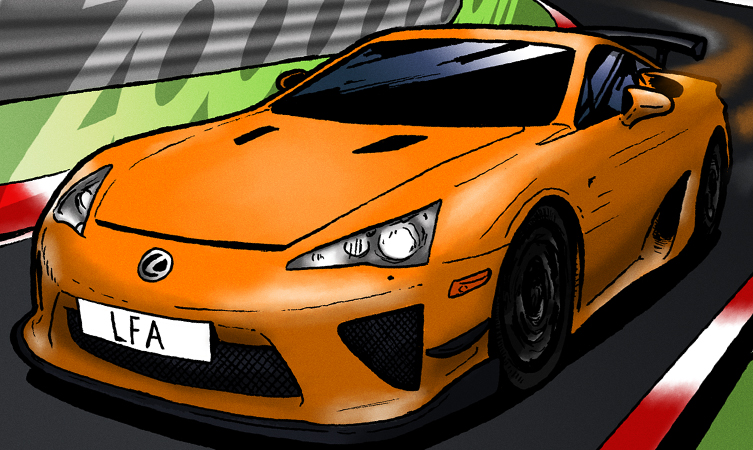 You might have an instructor next to you or be obliged to follow one. You may be required to divert down the pit-lane every lap, artificial chicanes may be set up on the track and if you were sufficiently rash to attempt to turn off the stability control, you might discover the button has become suspiciously inoperative.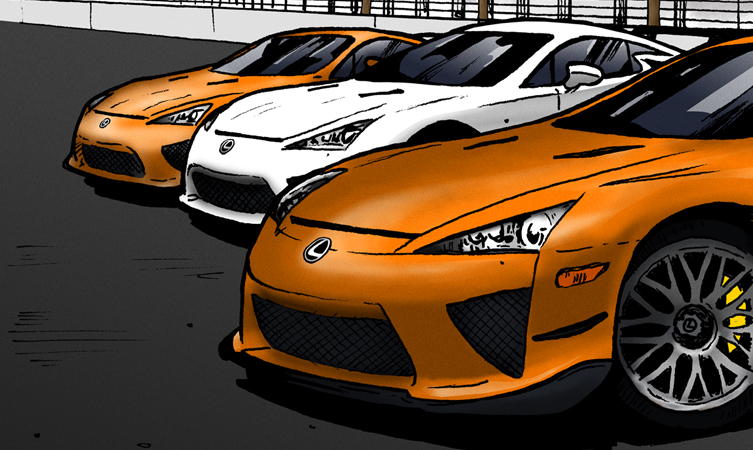 So how would Lexus prevent us from smearing its small (I think it had three cars) and precious (each one retailing for over £400,000) fleet of ultra-exclusive Nürburgring Package-equipped LFAs all over the Eifel Mountains?
As you will know the Nürburgring is not one of those safe and soulless modern tracks. Its legendary northern loop – the Nordschleife – was opened in the 1920s, is today 12.9-miles long and has so many corners and combinations thereof that people argue over the precise number to this day, though it is around 150.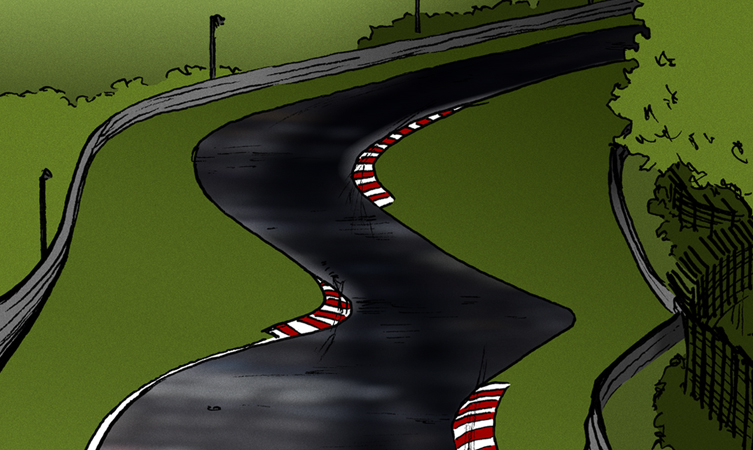 It is so dangerous that Formula 1 stopped going there after Niki Lauda's fiery accident in 1976 while top level sports car racing ceased after 1983, which is a shame because the sight of a modern Toyota TS050 LMP1 Le Mans car racing there would be something to see. Every time he left home to race at the 'Ring, Jackie Stewart would look back at his front door and wonder if he'd see it again.
So we expected to be tightly controlled to put it mildly, after all this was no toy with which we were coming to play. The Nürburgring Package took the already ultra-potent LFA and raised the power of its 4.8-litre V10 engine to 562bhp, increased downforce by a third by using bigger spoilers and a fixed rear wing, and planted the result on lowered, stiffened suspension with track day tyres. With a professional driver at the helm, it lapped the track faster than any other front-engined car in history.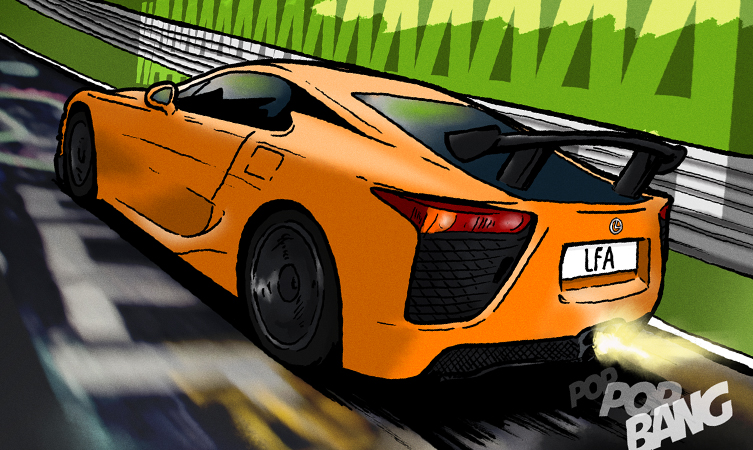 The cars were lined up in the old pit lane so I paced about for a while wondering when the briefings would begin. When none was forthcoming I asked what I should do next. I can't remember the exact wording of the reply but it approximated to, 'the keys are in the cars, help yourself'.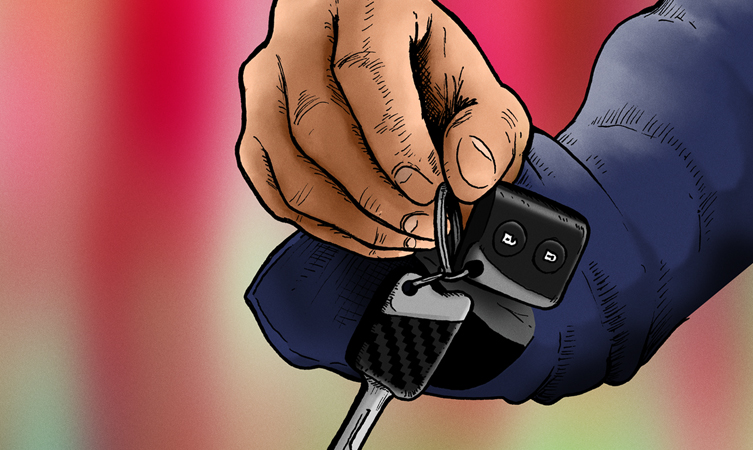 And that was that. No briefing to attend, no disclaimer to sign, no nothing. For those who'd never been there before there was a slick-shod IS F racing car you could follow (because no other road car would have been fast enough), but this was entirely optional. Having done numerous track days and a few races there, I did a few familiarisation laps in a standard LFA (hell of a training car, I know) so I could make a back-to-back comparison, and then went out in the new car alone.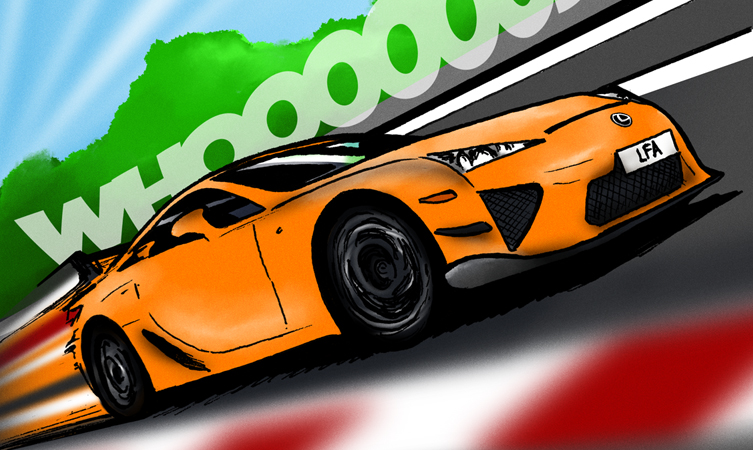 Far from making the LFA more fearsome, the Nürburgring Package additions actually made it far easier to drive, the additional downforce and firmer suspension providing incredible control and stability over the 'Ring's notorious crests and dips. It meant you spent more of your time with that engine at full throttle, which is about as happy a place as it's possible to be.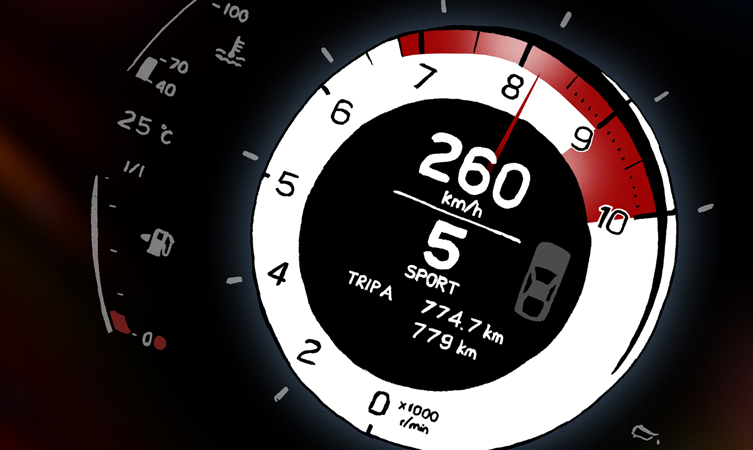 The bravery of Lexus was rewarded: no one crashed and we all left with the sound of that unimprovable V10 still howling in our ears, minds full of a truly unforgettable experience of one of the world's greatest fast cars. All these years later it may still be the most fun I've had in a car entitled to wear a number plate.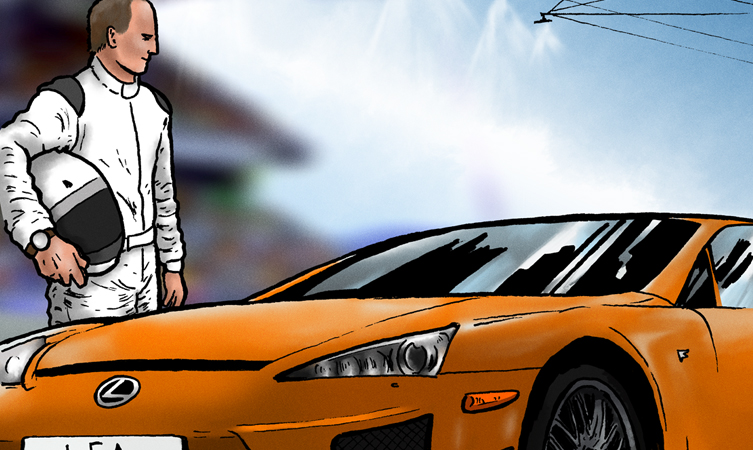 Andrew Frankel
www.twitter.com/Andrew_Frankel
Watch Autocar's LFA Nürburgring Package review
In numbers: LFA Nürburgring Package