Rock 'n' roll is not a term anybody finds endearing when used to describe the ride quality of a car. Because of this, Lexus has designed and equipped the new RX with a chassis that puts an end to rocking and rolling, whether you are travelling on the highway, or driving on rougher off-road surfaces.
The new luxury SUV's active suspension performance moves to a higher level, securing a smoother, more stable ride and a more rewarding driving experience. The system design has been updated and customers can specify an Adaptive Variable Suspension system for sportier performance. Ride and handling have also been improved thanks to the engineering of a significantly more rigid vehicle body.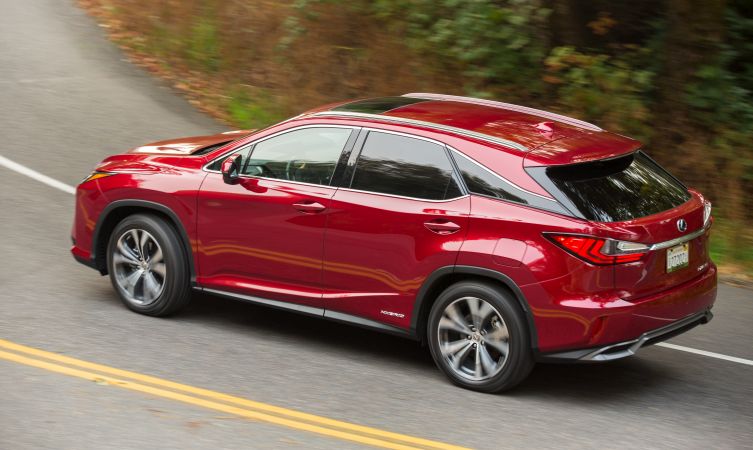 Improved suspension
The new Lexus RX features an updated version of the suspension system used in the current model: MacPherson struts at the front and a rear trailing arm and double wishbone set-up, with components fine-tuned for extra stability when cornering and improved handling overall. Changes include a larger front anti-roll bar, which gives both a crisper turning response and better ride quality.
Sportier performance can be gained from Lexus's Adaptive Variable Suspension (AVS), a standard feature of the F Sport and Premier grade models. This automatically adjusts the damping force delivered by the shock absorbers at each wheel in response to the quality of the road surface and driver inputs. For example, on rough roads, the system switches to a more compliant setting to maintain comfort. When driving through a bend, the damping force is firmer, to reduce body roll and give the RX more performance-focused, flatter cornering.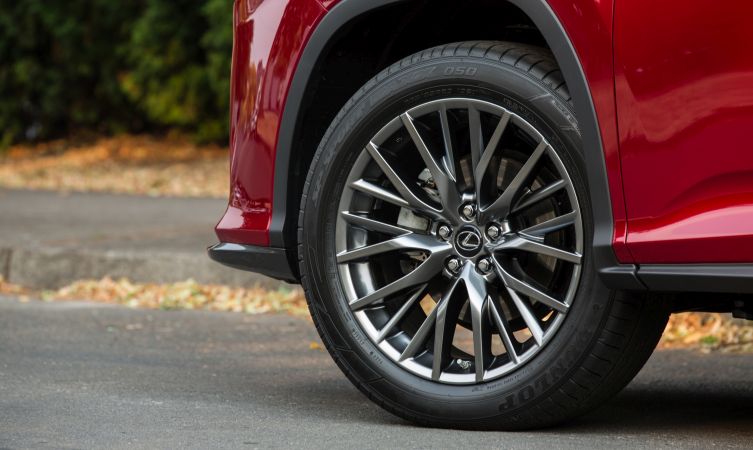 Building a more rigid body
As well as advanced suspension tuning and technology, the new Lexus RX reaps the benefits of having a more rigid body – a fundamental quality that has a positive impact on its handling, comfort and cabin quietness, as well as providing more robust crash protection.
Lexus has achieved this with innovative techniques, including a new ring-frame construction method to create stronger sections around the front and rear doors. Panel joints have been made stronger using high-tech body adhesives and laser screw welding. High tensile strength steel has been used at strategic points throughout, including the A- and B-pillars and underbody crossmembers. Extra spot welds around the rear of the body also contribute to the car's strength and handling stability.
The new Lexus RX is available to order now, with first deliveries to UK customers from January 2016.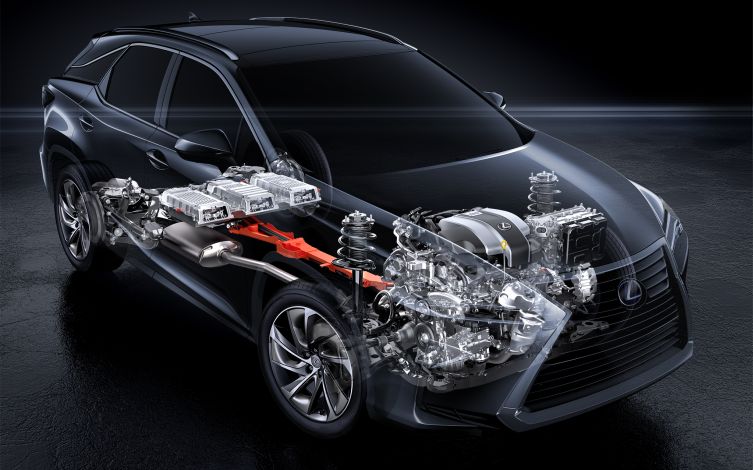 All information is correct at the time of publishing