Why can making make you happy? Take Lexus takumi as an example, writes Nargess Banks. These master craftspeople inspect every car that comes off the production line – noting the kind of detail only visible to the highly skilled eye. Qualifying as a takumi involves at least a quarter of a century of experience, which is why the art of their craft is vital to Lexus.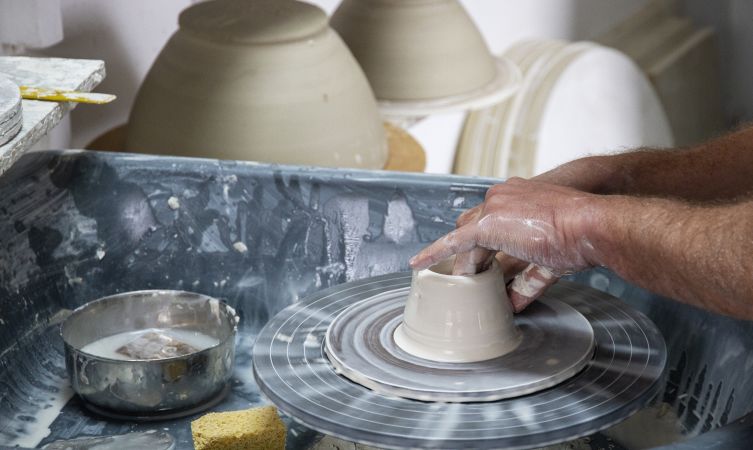 Craftsmanship and the human touch add value to products. Yet the act of making also has its own benefits. From messing around with plasticine and potato printing as children, to carving a shape from a block of wood or moulding a bowl from a lump of clay, making is hugely rewarding. Even before the pandemic and subsequent lockdown accelerated the mood for arts and crafts, making was already experiencing a renaissance.
Why making can make you happy
Do/Make: The power of your own two hands is therefore a timely book. Written by James Otter, the award-winning designer and founder of Otter Surfboards, this pocket-size publication is a simple guide for anyone tempted to have a go at making. Otter told us that he was applying his final edits when the pandemic swept across the world. "I noticed how people began reconnecting with their local environments and with the art of making," he commented. "There is such a mental, physical and spiritual benefit to be found from reconnecting with our hands."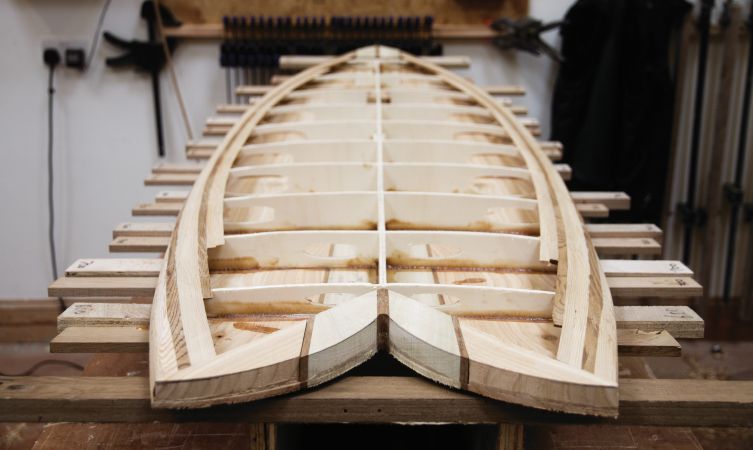 Reframing my making into a journey of achieving excellence was a much healthier way of thinking
Otter isn't alone in believing that craft can help cultivate a happier and healthier life. Being absorbed in the making process and tuned into the moment, handiwork promotes serenity and mindfulness. The act of making can also promote wabi-sabi – the ancient Japanese philosophy that prizes beauty in imperfection and sees joy in the small details. Exponents of wabi-sabi seek to connect the maker to the material and the process – a concept that is increasingly resonating with those of us fatigued by the manic pace of life and obsession with perfection.
"I love the wabi-sabi philosophy of celebrating imperfections," beamed Otter. Because for him, perfectionism is an unrealistic goal and, ultimately, unhealthy for us all. "I used to take pride in considering myself a perfectionist until I realised that this way of thinking revolves around judgment from others. When you feel things aren't perfect you have a sense of shame. Instead, I found that reframing my making into a journey of achieving excellence was a much healthier way of thinking," he advised.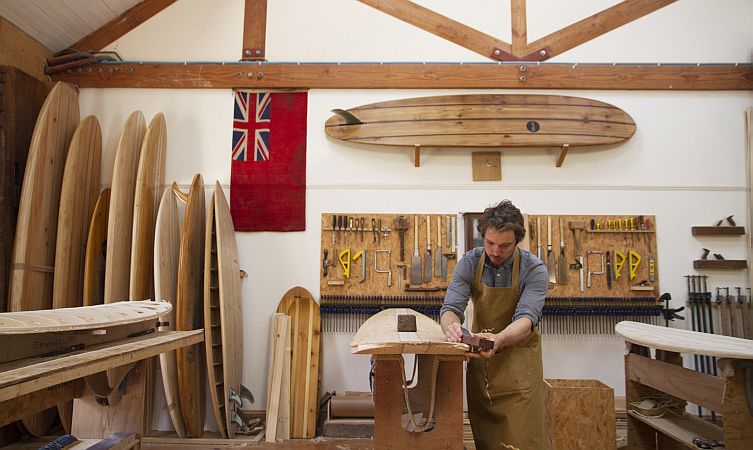 Mistakes made while making provide an opportunity to learn and help with the continual development of your skills
Otter would like to promote a culture where experimentation and striving for excellence are revered far more than the outcome. He is candid when he admits we all have moments of feeling like complete failures. "What if we lived in a society that celebrated play,"  he suggested. "A place where having a go and making mistakes were acknowledged as a way to progress. What a wonderful world that would be!"
Otter believes anyone can start making – all they have to do is choose something they like and is practical to achieve. For him, it was his love of surfing and his skills with timber that led to making handcrafted wooden surfboards. In Do/Make Otter notes some handy tips. First, he suggests picking something you are already passionate about. Then, find a dedicated space to set up a workshop. Next, schedule the time to devote to making. And always think of it as a process rather than concentrate on the end product. "Mistakes made while making provide an opportunity to learn and help with the continual development of your skills," he advised. "Just enjoy the journey."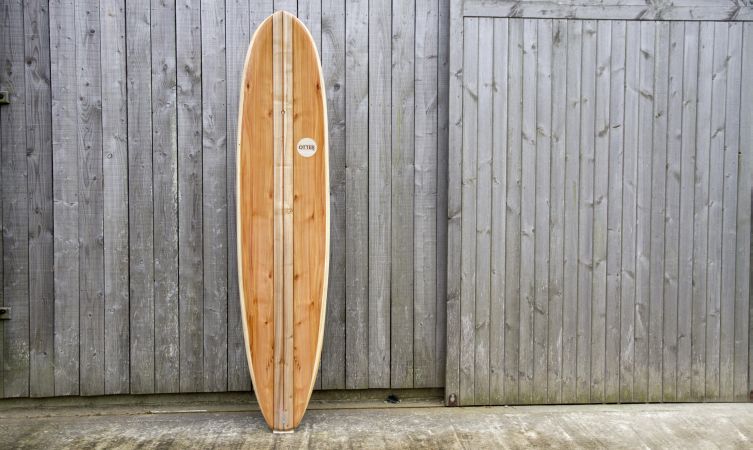 If we want to continue to make things we need to put the environment first, always
Otter's timber surfboards are crafted using sustainably sourced wood. "As someone who designs and makes things for a living, it is so apparent that every decision I make along a product's journey has an environmental impact. If we want to continue to make things – and survive on this wonderful planet – we need to put the environment first, always."
A keen surfer, Otter's favourite board is one of his own creations, designed to be versatile and withstand most wave conditions. "I spend a lot of time in the ocean with it, interacting with the wonderfully dynamic environment of the sea," he said of his favourite spot off the coast of Cornwall where the business is based. "There is such magic in moving across the ocean, riding on a wave of energy that has travelled hundreds, if not thousands of miles to reach the shore before it rises, peaks and folds in a way that we can utilise. It is my happy place."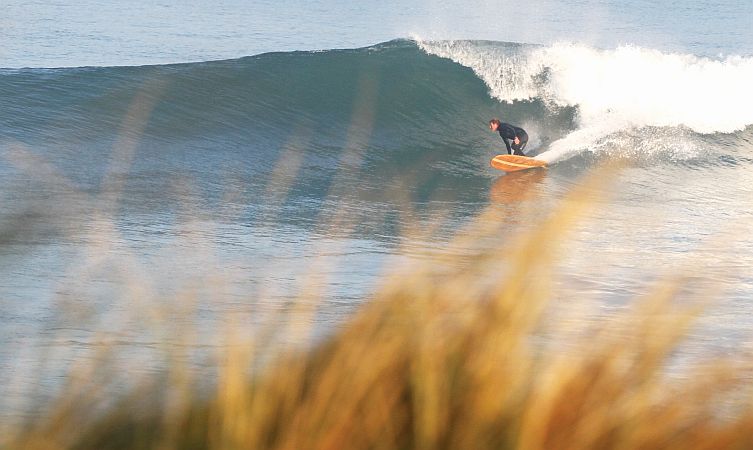 Otter recalled his most memorable surfing moment paddling between the waves: "It was a clear, sunny winter's day, and there was nobody else in the water. The ocean was an electric blue, with the yellow of the winter sun hitting it at a low angle just before it sets. I paddled along looking down at the front of my wooden board, thinking how incredible the natural world is. At that moment a pod of dolphins appeared and started playing in the waves around me. It lasted about 15 minutes – then they disappeared. I sat on my board in awe and amazement, taking the whole show in. It was incredible!"