The Lexus NX heralded a new kind of Lexus. With its wide stance, bold Lexus spindle grille and exquisite front and rear LED lights, it refuses to go unnoticed.
We take a look back at how the NX has evolved since it was first introduced as the LF-NX concept back in 2013.
LF-NX concept
The Lexus NX started life as a stunning concept – the LF-NX, which was revealed at the Frankfurt Motor Show in 2013.
"To use boxing terminology, the LF-NX is a lightweight fighter," says designer Nobuyuki Tomatsu. "While cutting his weight down to the bare minimum required, he has developed muscles essential for competing at the top of his game."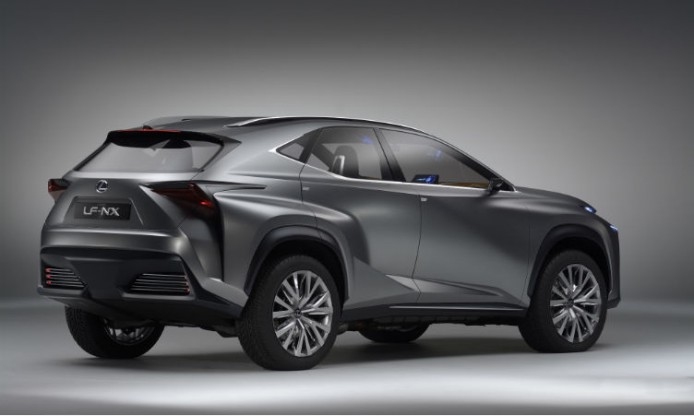 Lexus had clearly taken its bold design direction to the next level with the LF-NX, but the introduction of this new concept was significant for another reason; it was the first time the marque had investigated the styling of a premium, compact SUV model.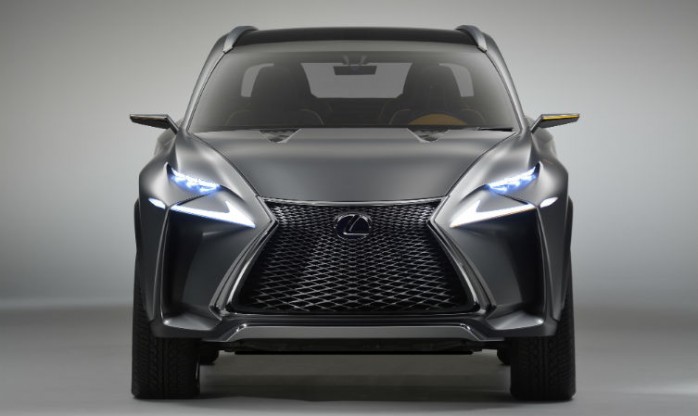 "The compact SUV segment is very important for Lexus," Tomatsu says, "because it appeals to those whom Lexus has yet to reach out to." One-off, made-for-show cars are merely a design study, but this vehicle may create a spark for Lexus's future lineup.
Text by Shogo Hagiwara; Photography by Greg White.
NX 300h
To create the sharp yet fluid lines of the NX 300h, Lexus designers drew inspiration from the intricate beauty of molten metal.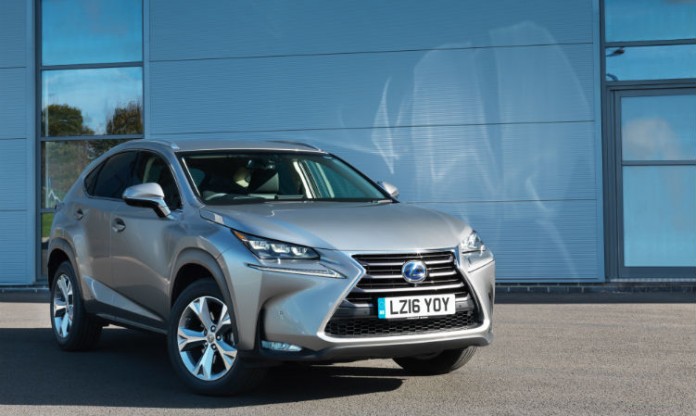 Approach the NX and the door handles light up to greet you, while a further statement is made by the dynamic side kick-up line and coupé-like silhouette. To the front, LED triple-projector headlights and arrowhead daytime running lights depict the unmistakable Lexus aura. To the rear, gem-like LED lenses project our 'L' emblem, underscoring the crossover's powerful shape.
Powered by our latest full hybrid drivetrain, this breakthrough Lexus delivers smooth and agile handling, combined with incredible environmental performance, with CO2 from just 116g/km and up to 54.3mpg (combined). Inside the beautifully finished interior you'll discover intuitive technology that makes your life simpler.
NX 200t
Powered by a new 2.0-litre petrol engine – delivering 238 DIN hp of turbocharged pleasure – the NX 200t gives an immense boost to your crossover enjoyment. Featuring distinctive twin aluminium exhaust tips – inspired by those on high-end motorcycles – the new NX 200t offers both instant acceleration and dynamic handling.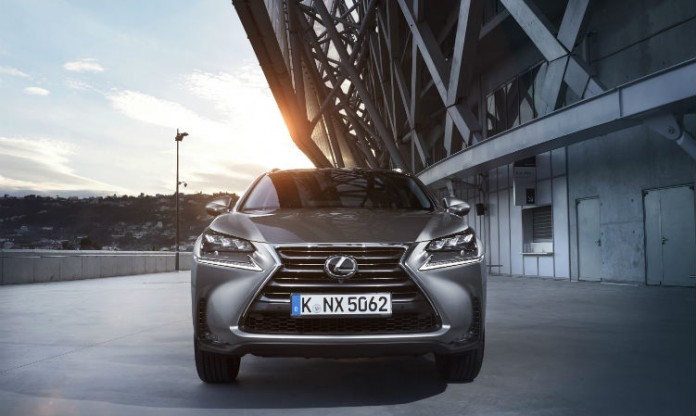 Fitted with electronically-controlled all-wheel drive, paddle shifts give you direct control via a highly responsive six-speed automatic transmission.
NX 200t & 300h F Sport
Developed by the team that tuned the LFA, RC F and GS F performance models, our F Sport range is inspired by the same track-tested DNA. Their muscular exterior design details, sports-focused cockpit and exclusively-tuned handling will raise your heartbeat.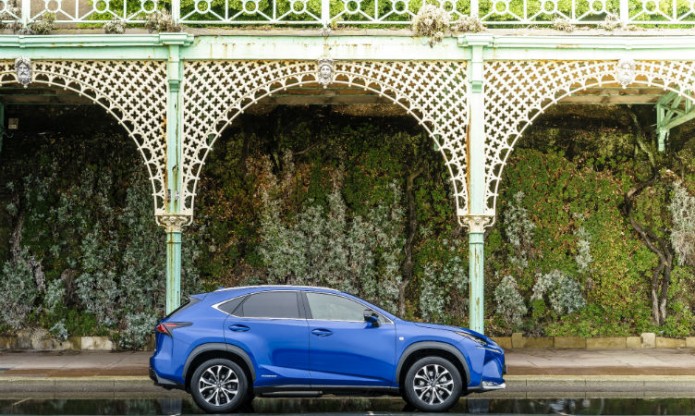 The 'F' in F Sport refers to Fuji Speedway, the birthplace and primary testing site of our high- performance F models. At Fuji Speedway every component is tested and perfected by our master drivers.
The F Sport design is guaranteed to turn heads. The front features a distinctive spindle grille with 'mesh' inserts and chrome details. Brake cooling ducts and aerodynamic fins on the lower front spoiler increase downforce and provide a purposeful aesthetic.
Unique alloy wheels and discreet F Sport badges complete the design, while providing further reference to the grade's birthplace.
NX Ice Wheels
The NX also played a starring role in our Ice Wheels project.
For the Lexus commission – the first of its kind – genuine NX wheels and tyres were laser scanned and replicated using computer design and numerical control techniques. The result was an unprecedented fusing of art and engineering.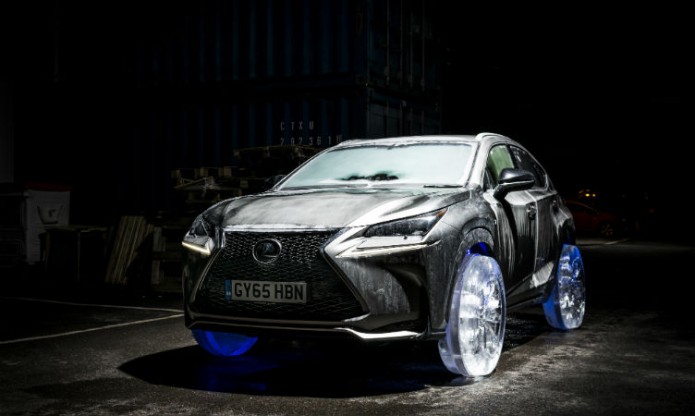 After three months of research, design and testing, the finished wheels were fitted to a Lexus NX for the ultimate ice drive. The car itself was deep-frozen, stored for five days at -30°C (it started first time) before being driven off down a London road.
The use of in-wheel LED lighting added an extra dramatic dimension to the cutting-edge contemporary styling of the NX.
Read more: Lexus NX riders on the world's coolest wheels
Read more: Lexus NX floats a novel idea
Read more: Striking angles of Lexus NX and architecture