Nobody likes to leave a member of the family behind, do they? Especially if it's cute, furry, and has a wet nose. Somehow, days out and holidays aren't quite the same without your pet. Luckily, there are several Lexus NX 300h accessories available that are specially designed to help your loyal companion to relax and enjoy journeys in safety. Perhaps your four-legged friend doesn't have to stay at home after all …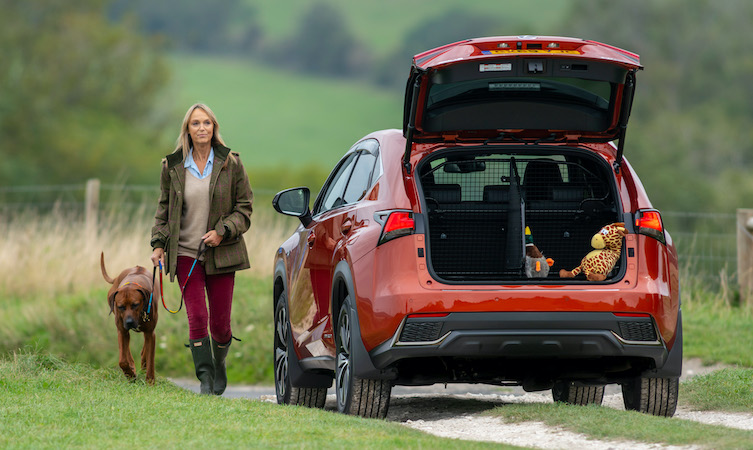 We headed to the South Downs with Tineka Fox and Zoolander, her Rhodesian Ridgeback, to give some of these pet-friendly accessories a try.
Lexus NX accessories: dog guard
The dog guard is essential for owners to transport their pooch in comfort and safety. It's essentially a barrier between the boot and the passenger compartment, which helps to prevent your dog from disturbing you while you are driving.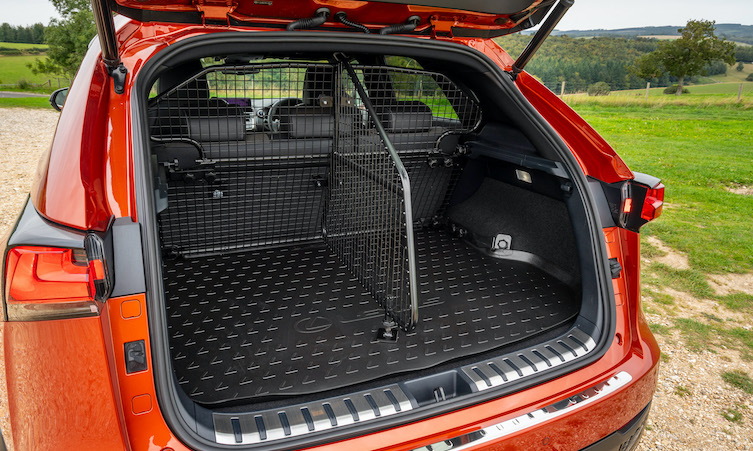 It also comes with a boot divider that separates the animal from any heavy or sharp luggage that you may be carrying, stopping your pet from getting injured during the journey. It's also handy for keeping your dog away from the shopping.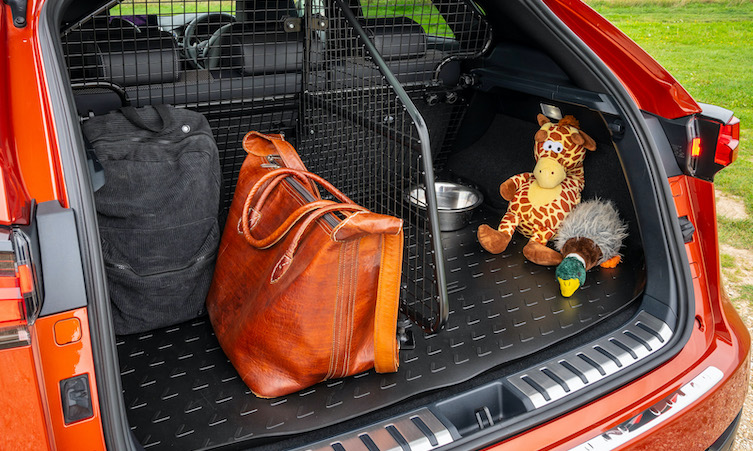 Lexus NX accessories: interior protection
A boot liner is also a very useful accessory to have if you are a pet owner. Made of durable, high-quality material, the boot liner is designed to fit seamlessly into your NX. It's especially handy for preventing mucky paws and wet fur from getting your boot carpet dirty after a long walk in the countryside. What's more, it can be easily removed and cleaned.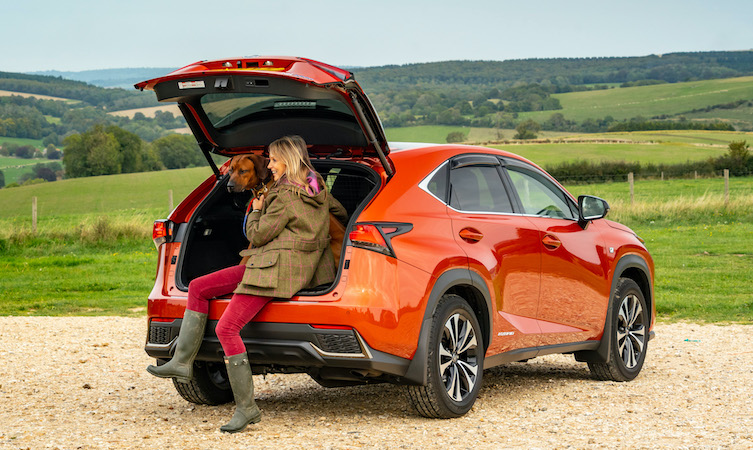 It's not just dogs that get dirty on a jaunt through the countryside, their owners do too. Which is why rubber floor mats are also a good idea. Like the boot liner, these are made from hard-wearing rubber and protect the carpet from muddy wellington boots or trainers. Helpfully, the driver's mat has a safety fixing so that it doesn't slide around when you're in transit.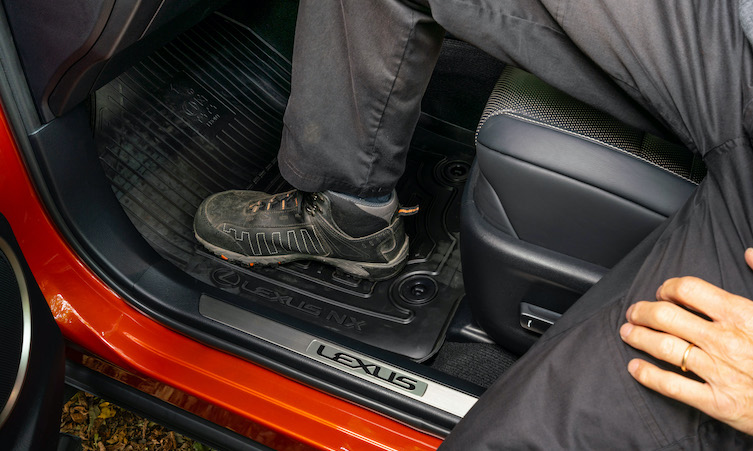 Lexus NX 300h accessories: exterior styling and protection
It's not just the interior of your car that needs protection; we also offer Lexus NX accessories that are intended to help keep that paintwork blemish-free. When taking your canine on a road trip in the countryside, you will often come across rough or uneven roads. That's where mud flaps come in. Fitted front and rear, they're effective at stopping loose stones and dirt from damaging the paintwork.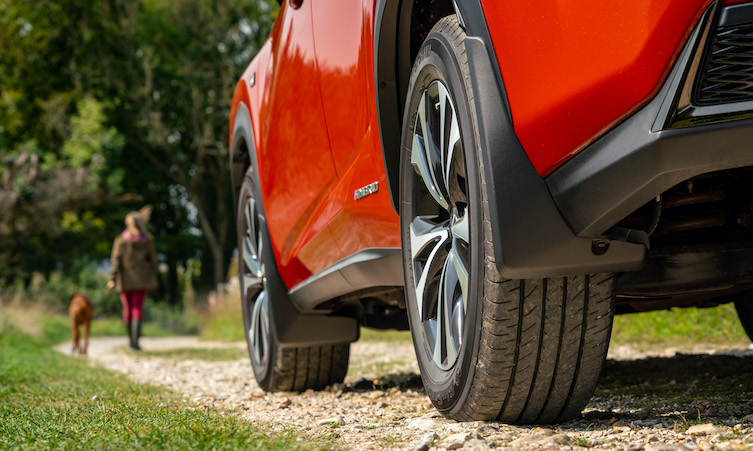 The stainless steel rear bumper protection plate, as the name suggests, helps stop the lip of the bumper from getting damaged when unloading or unloading – or getting scratched by paws and claws.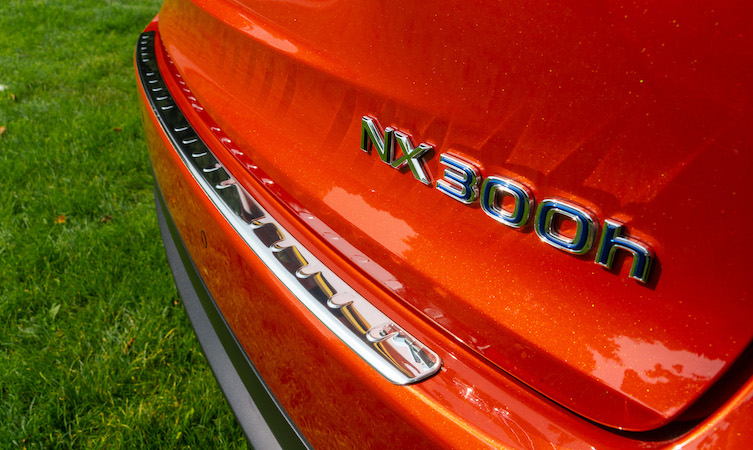 Does your dog like to hang its head out of the car window? Then you might need some wind deflectors. When fitted, the aerodynamic shape of the deflectors minimises in-cabin wind noise when you are travelling with the windows open. And they may also help to prevent your dog from getting completely wind-swept.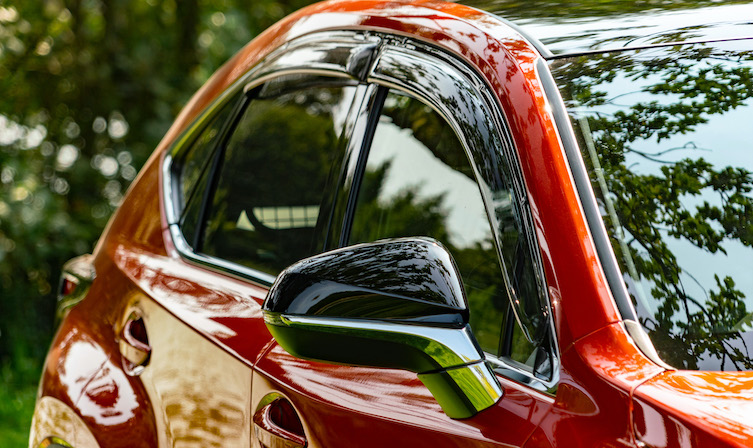 If you would like to order any of the accessories featured in this blog, visit our website, our eBay store or visit your local Lexus centre.
Read more: What Lexus UX accessories are available?
Read more: What Lexus RX accessories are available?
Read more: What Lexus RX L accessories are available?