The new Lexus LC coupe is set to start a six month tour around Europe, ahead of going on sale in spring 2017.
Lexus will hold a series of events in more than 25 European cities, beginning in Madrid today where the LC will demonstrate its V8 engine's aural symphony.
The car has already impressed at the Madrid Motor Show and our colleagues at Lexus Spain managed to capture these stunning images of the LC and a jet fighter.
After Madrid, the LC had a stopover in Amsterdam. We will have more details on this event shortly, but in the meantime here's a teaser of what the guests experienced when the LC was lifted high over the roofs of Amsterdam.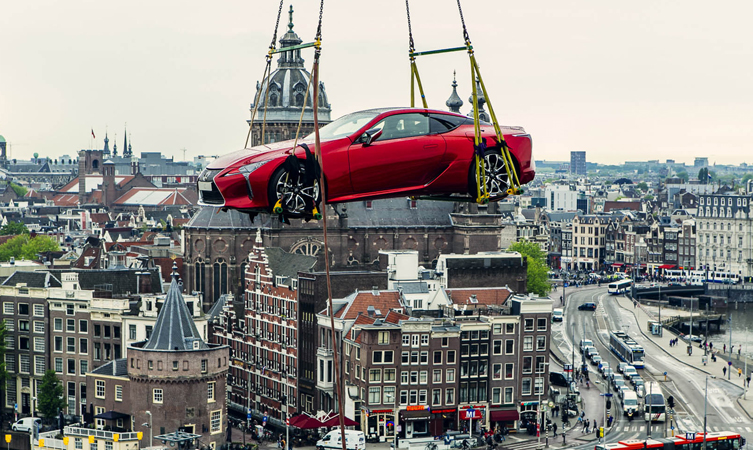 In Germany at the end of May, the car will participate in the prologue[1] to the acclaimed 24 hours race at Nürburgring after which it will star in a photography contest in front of renowned landmarks across the country.
As from mid-June the LC will be present at many exciting events across the United Kingdom starting with the Goodwood Festival of Speed where it will conduct several hill climbs throughout the event.
Bookmark this page as we will be updating this post with more news about the tour.