The Lexus LC flew in to Amsterdam in style for the second stop of its six-month European tour, at an event that gave some of the Netherlands' leading tastemakers the chance to experience our new flagship coupe.
Taking place atop one of the tallest buildings in Amsterdam, the Double Tree Hilton hotel's Sky Lounge, guests were treated to a night that truly embodied the spirit of Creating Amazing.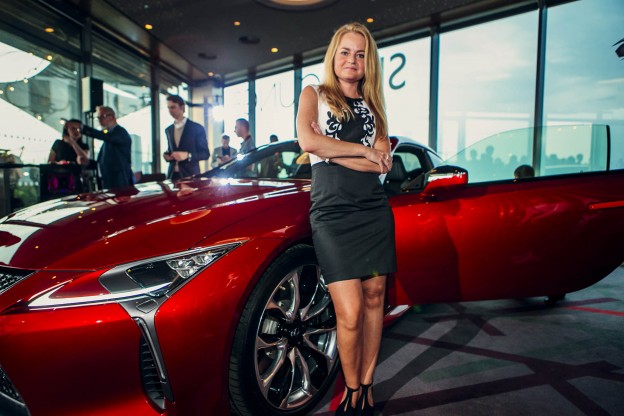 Experimental food stations served curios such as delightful cones of chips sprinkled with caviar that challenged the tastebuds, while a 'Wasmannen' experience treated guests to a hand wash unlike any other. One participant was not even there at all, but a roaming tablet screen on wheels that would sing guests their favourite songs.
Dutch illusionist Viktor Mids was on-hand to baffle attendees by using his neurological know-how to give them an experience of the Lexus LC before it had even been revealed. When we spoke to him, he was quick to share his enthusiasm for Lexus' raison d'être, 'Creating Amazing'.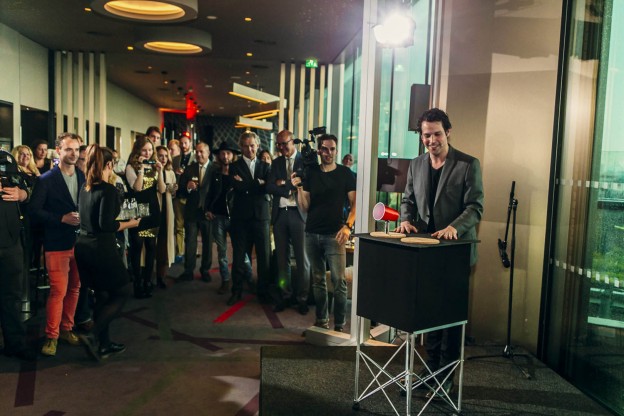 "I think it's truly a very important emotion," he told us. "I think there's a pretty nice overlap between sharing the emotion of amazement with any products, for instance cars, and my illusions because they share the same common goal – letting people experience this wonderful emotion."
His focus on the delicate line between real and imaginary made sense, given the LC's presence in the room. This is a car that is the ground-breaking fruit of both Lexus' imagination and ambition, and as it gradually makes its way across Europe, the fantastical will soon become something people can touch, see and – in the case of its V8 engine's showing in Spain – hear.
See also: Lexus LC goes on tour
In fact, despite all these unique experiences, the LC was the undeniable star of the show. Lexus Netherlands overcame a huge obstacle to have the coupe present in the room, namely lifting it to the top of the hotel, a herculean feat employing the use of a crane and some steely nerves.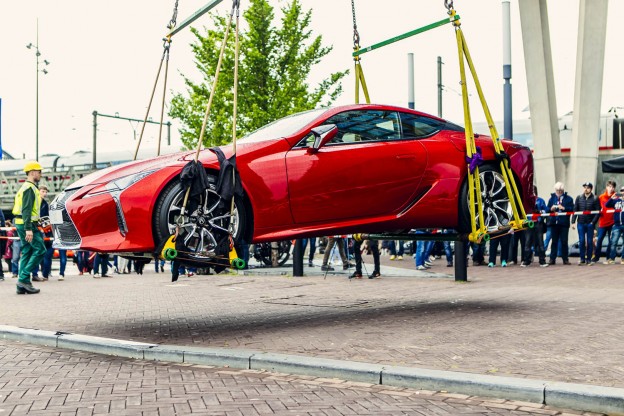 Amongst the excitement, we grabbed a word with Lexus Netherlands General Manager, Geordy Bloem, who has been with the company since 2008 and is excited about what the LC means for the brand. "It's not what people expect from Lexus," he told us. "The LC is proof that Lexus has started designing cars from out of the heart, from emotion and passion. This is only the beginning because I know there are more amazing designs coming out and we will amaze, and that's what it's all about."
The LC 500's next stop is Germany, where it will participate in the prologue to the world famous 24 Hours of Nürburgring race. After that, it finally comes to UK shores – where we have some very special plans for it at this year's Goodwood Festival of Speed.
The #LexusLC has just been revealed in Amsterdam, the second stop of its European tour. Full report soon. pic.twitter.com/TGDsN834Qo

— Lexus UK (@LexusUK) May 18, 2016