Although there had been precious little time between the launch of our new coupes and the stampede of showgoers through the doors at the 2015 Tokyo Auto Salon, the RC and RC F duo had already made a big impression in this world-famous tuning and styling show.
But it wasn't just new machinery that grabbed the attention of the Japanese aftermarket, so we decided to take a look at the variety of Lexus models on display.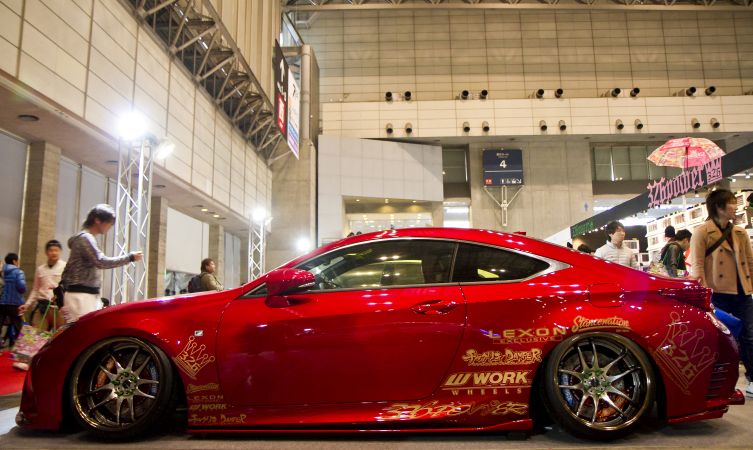 We begin with a car that will definitely polarise opinion – 326 Power's new Lexus RC 350. Built as a dramatic illustration of the 'stance' trend, it features crazy negative camber on all four wheels, super-wide Work alloys tucked into the arches with minimal clearance and the new splitter and diffuser package from aero manufacturer Lexon. Keen-eyed enthusiasts may have spotted 326 Power's own big brake conversion with twin caliper setup on the rear end (see below), specifically designed to deliver a ferocious bite for initiating drift sequences.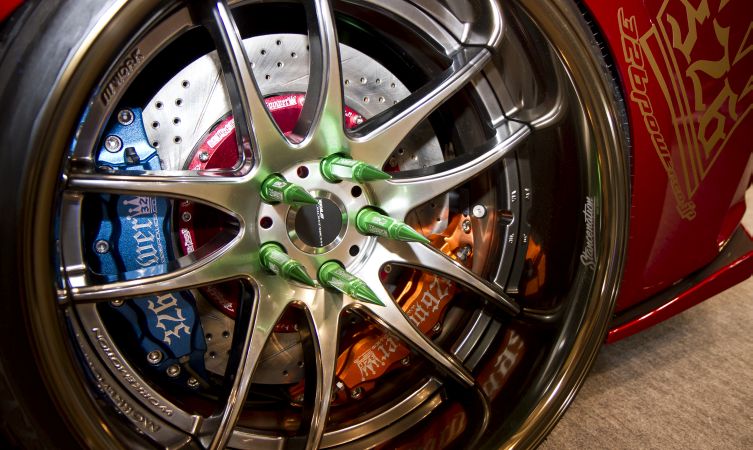 The original Lexus LS 430 introduced its occupants to walnut wood trim and sumptuous semi-alinine leather. This example below, however, assaults the eyes with a garish patchwork of colours from the Interflora spectrum.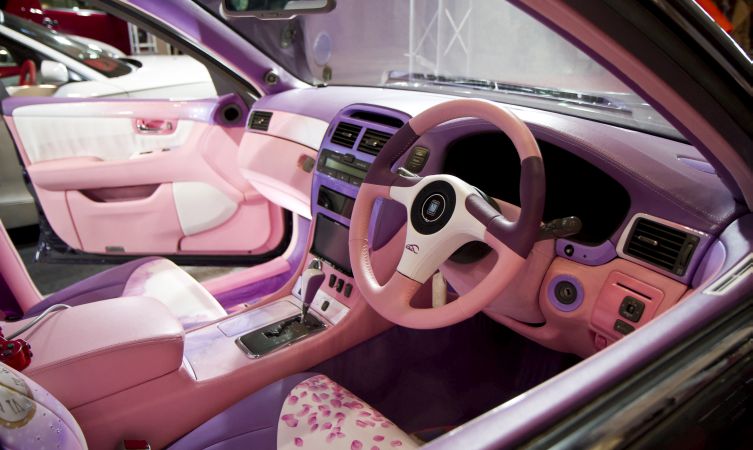 Opening this post and seen below is the dramatic new VIP GT aero package for the Lexus IS F from Japanese specialist AimGain. Designed to capture elements of different styling themes, it uses bold, clad-on overfenders to give it a broad-shouldered appearance (approximately 70mm wider each side) that sits between VIP styling and a race-inspired GT car look. The finishing touch is a full respray in the latest Solar Flare colour from the RC F palette.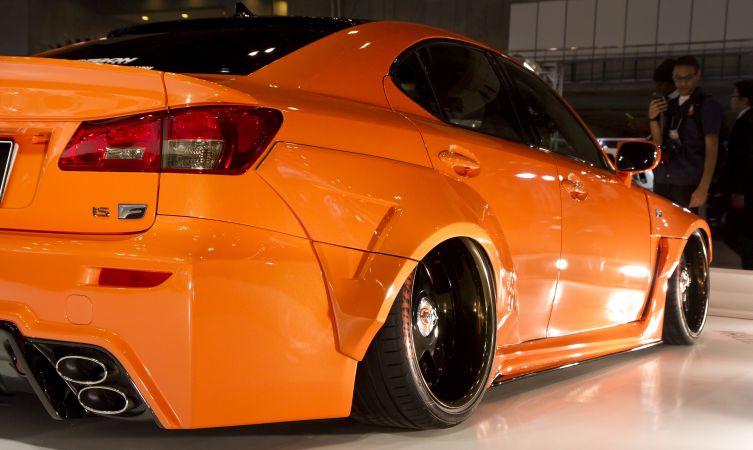 Considering the short space of time between the launch of the Lexus RC F Carbon and this show, aero manufacturer Varis did a superb job developing its new Magnum Opus line for the car. Consisting of a carbon fibre front splitter, carbon fibre side skirt splitters and a new rear-end treatment, the car below only needed a set of lightweight Volk Racing alloys to complete this sympathetic makeover.