"I don't think you ever stop learning," says maker in wood Sally Burnett. "For every single project that you do, there's always something new."
Being a Takumi is striving to become a master of a certain craft or skill, but a Takumi never stops learning. They are continuously improving and refining in order to achieve excellence.
Sally is an archetypal example of this, someone who continually strives for perfection, pushing herself to make every piece she creates even better than the last. We're sat in her private workshop, located in idyllic Staffordshire countryside.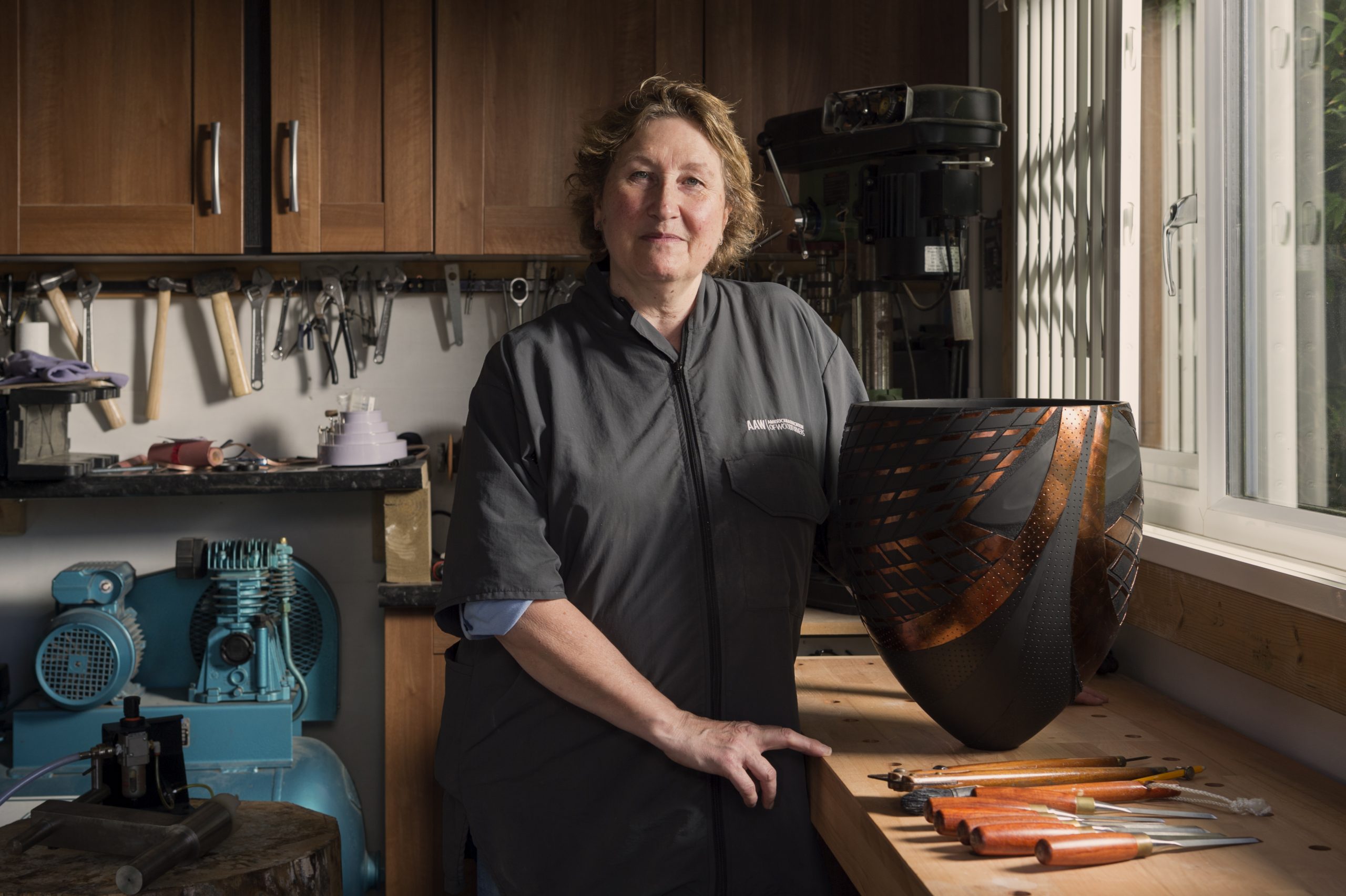 Sally has always been a craftsperson, first starting out in glass and then ceramics before moving on to tile making. But It wasn't until a carpenter did some work in her cottage that she started to contemplate becoming a woodturner.
"I live in quite an old cottage and I had a craftsman fit these beautiful elm doors. He realised that I really loved wood and before he left for his next job he said 'Oh, I've left you a present,' and I went into the garden and there was a wood lathe. That's how it all started."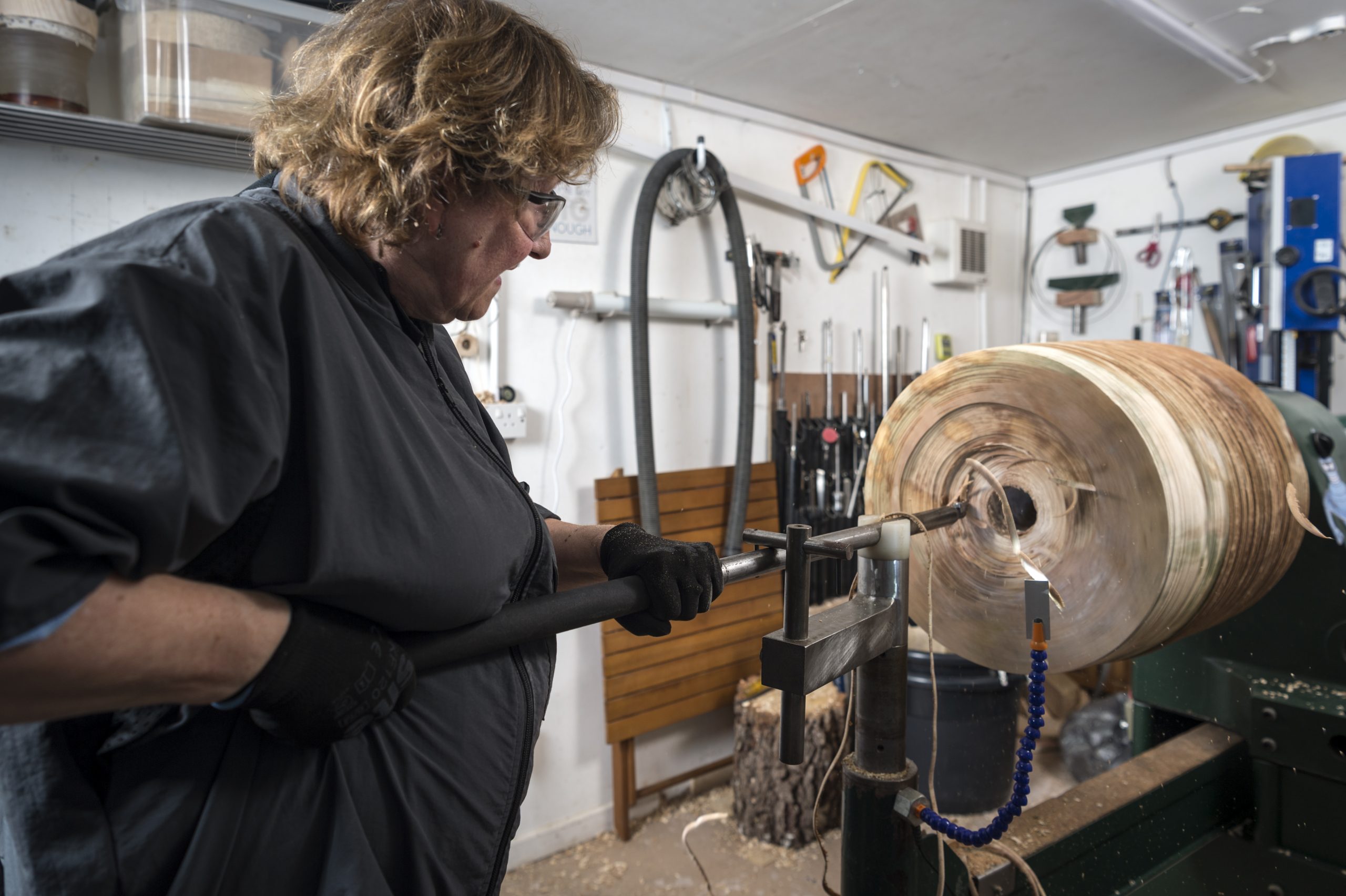 From there, Sally joined a local woodturning club, but it wasn't long before Sally wanted to take her abilities to the next level: "Because I've got a design background, I tended to want to make things that I really was not skilled enough to make and it was getting very frustrating." Sally therefore decided to improve her skillset by taking some lessons with professional woodturner Tracey Owen, who is now a mentor and good friend.
Sally continues to hone her craft, and even in creating this stunning sculpture, which was inspired by the Lexus RX L, she's added a new skill to her growing repertoire: "I've never used hand-carving chisels before, but I needed to learn how to use them in order to create this piece."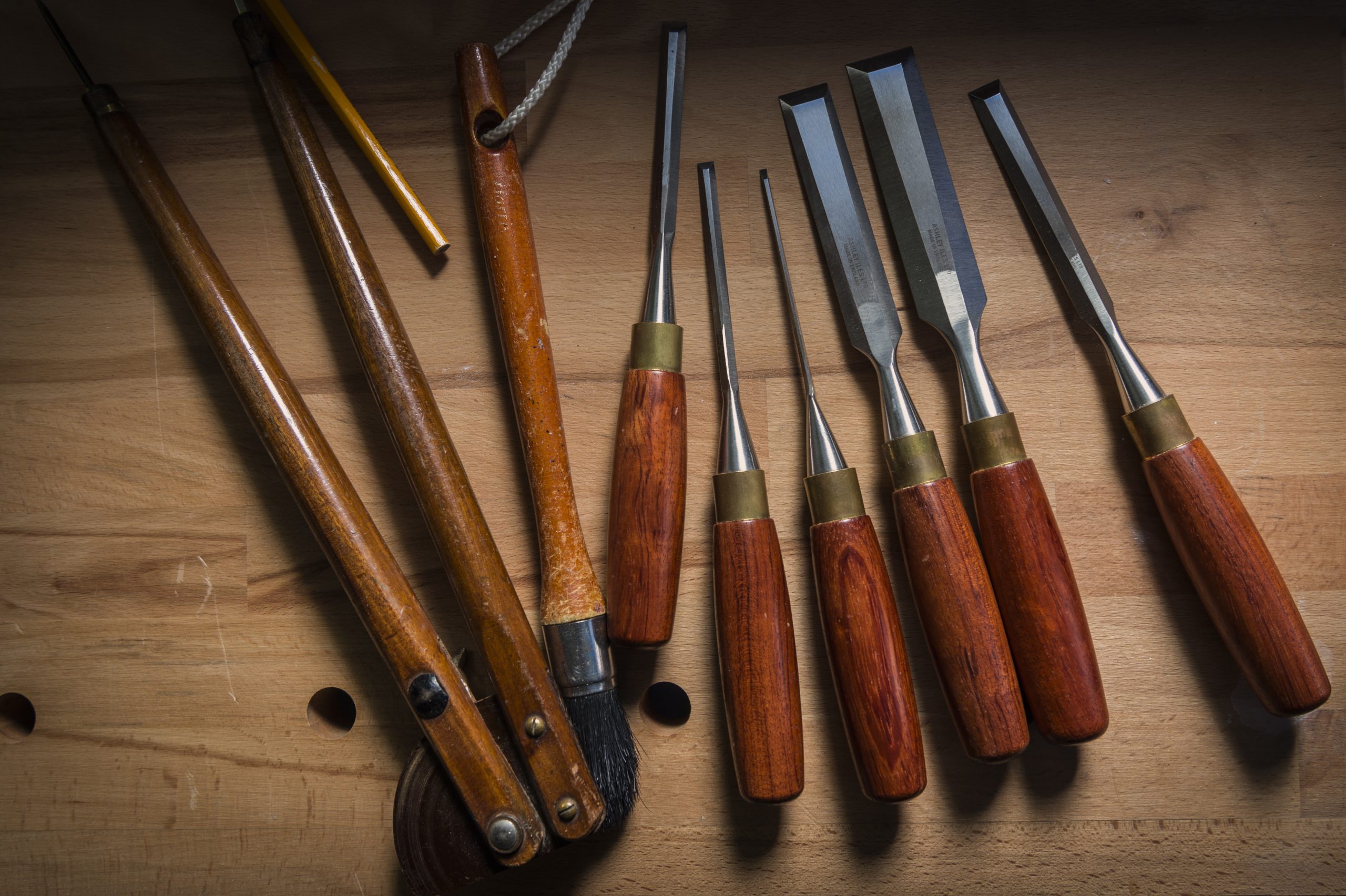 There are a number of design elements on the seven-seat SUV that have been incorporated into the piece, as Sally explains: "It was initially the spindle grille that caught my eye. I particularly like the fact it looks different depending on which angle you look at it from.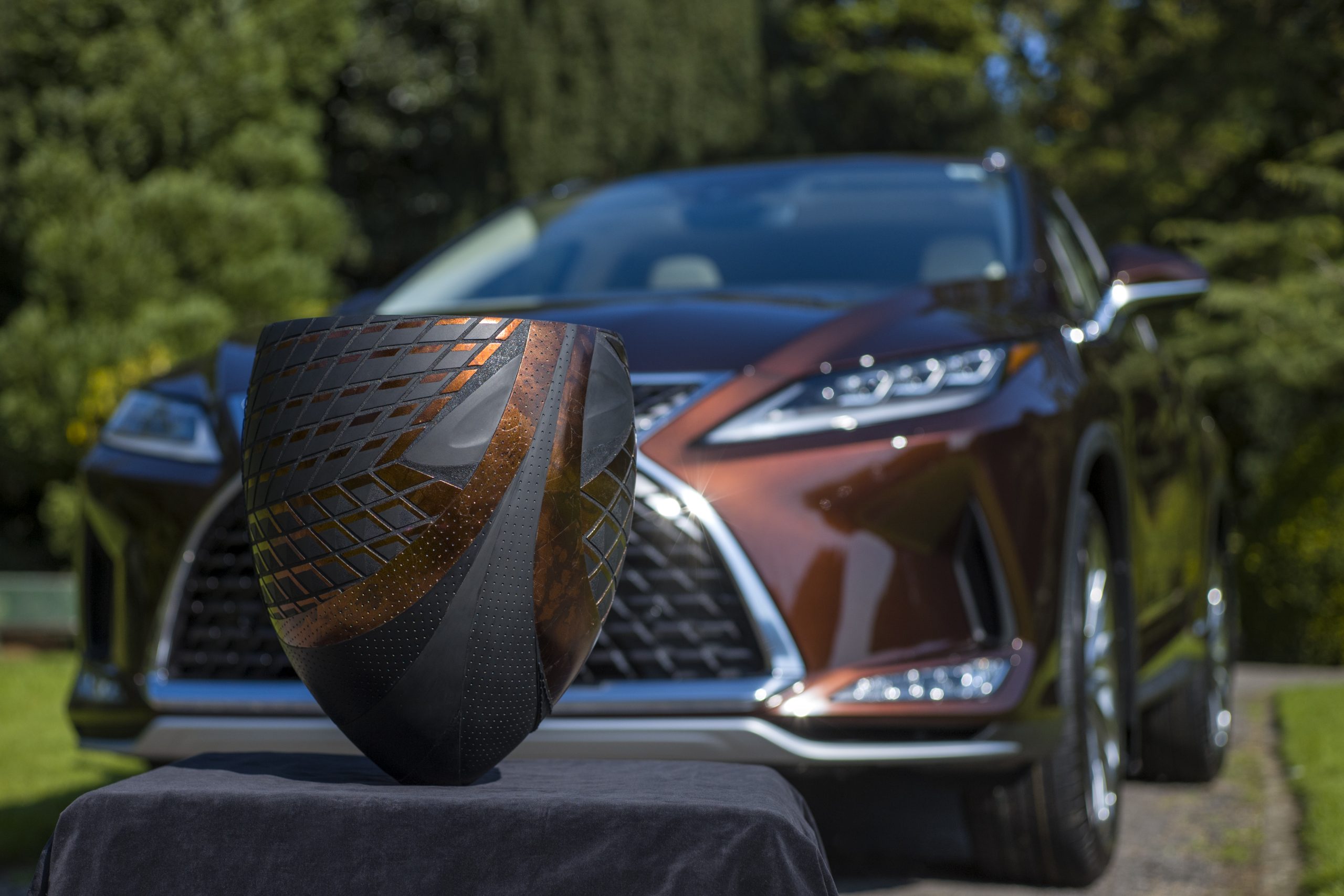 When I explored the car a little bit more, I noticed how the stitching and the perforations in the leather seat feel, and I introduced this tactile nature into the design. The more intrigued I was by the different facets, the different angles, the different textures, it compelled me to make the piece more complicated."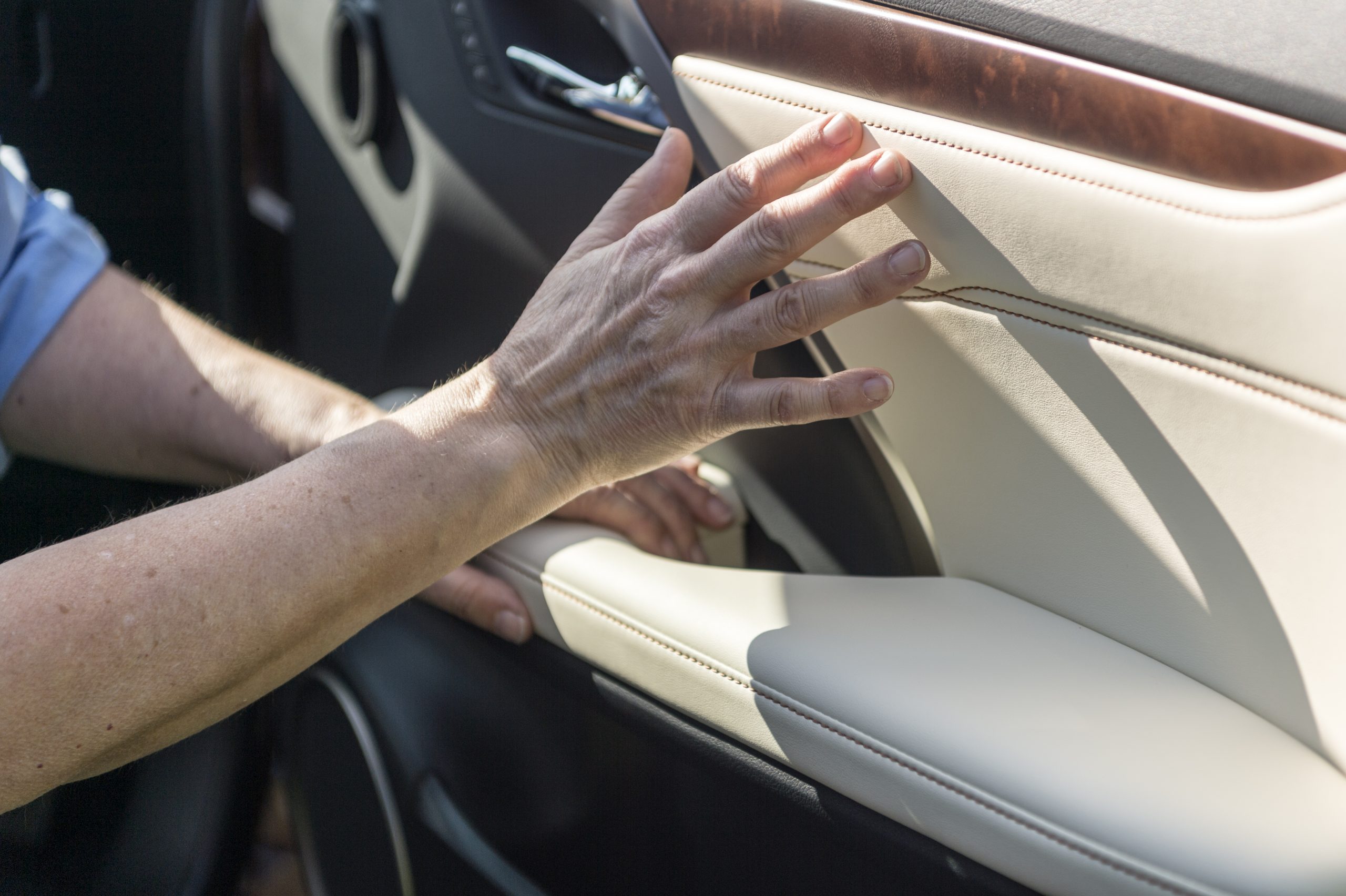 Then there's the beautiful shimamoku wood steering wheel and door trim: "The wood itself that's inside the car was really quite fascinating. The steering wheel is just a joy to hold and the surface, although it has a lot of texture, is actually quite smooth to the touch. But I really liked the richness and the tones within it, it's a very deep colour. I wanted to replicate that and that's one of the reasons why I opted to use the bronze dyed silver leaf because for me that evoked the colour of the wood that was in the interior."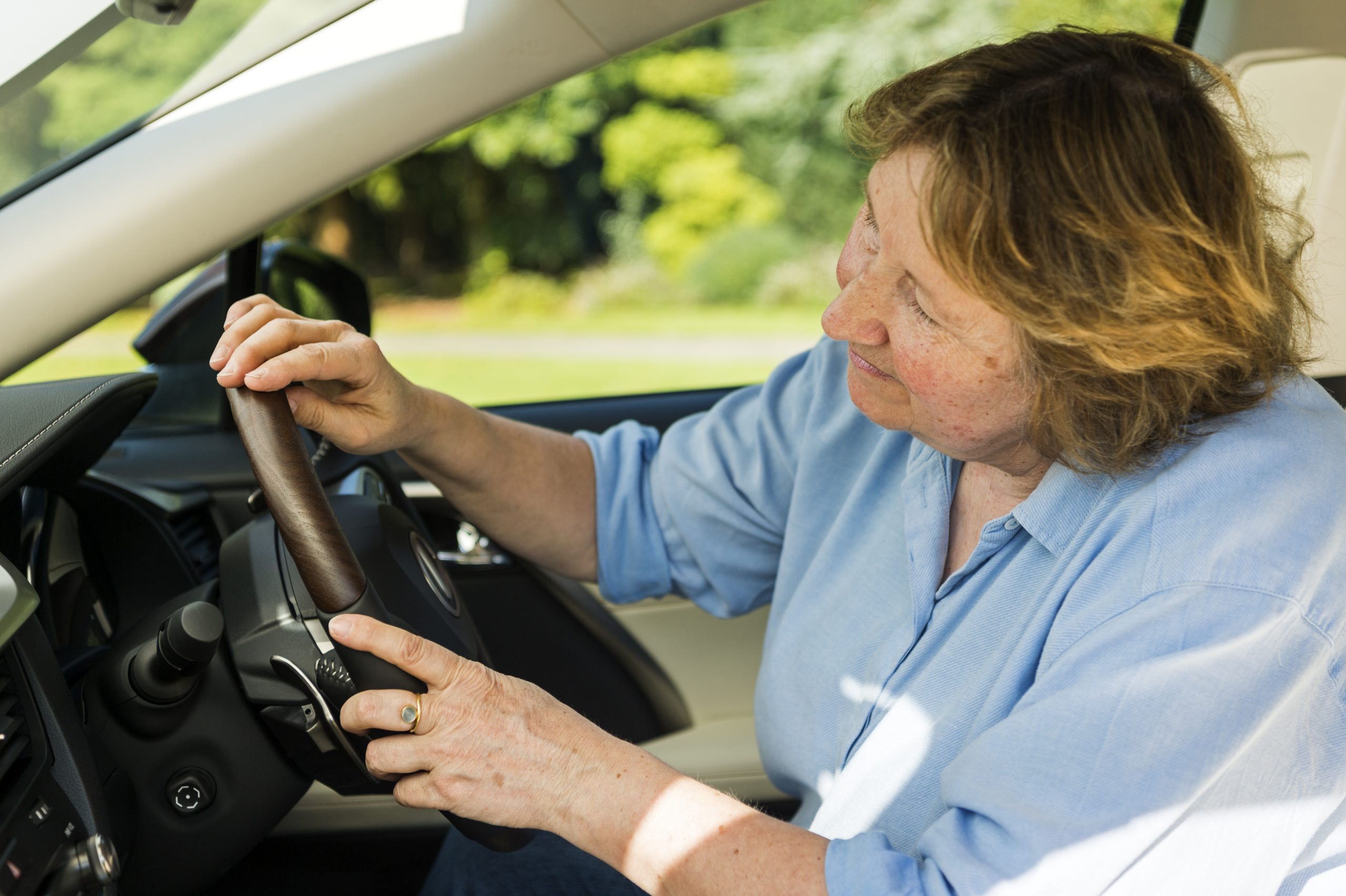 The piece itself is made from a piece of English Sycamore that is more than 100 years old, sustainably sourced from areas where trees are already being felled. Rather than be turned into kindling for the fire, Sally gives this wood a new lease of life, proving recycling can be an art form.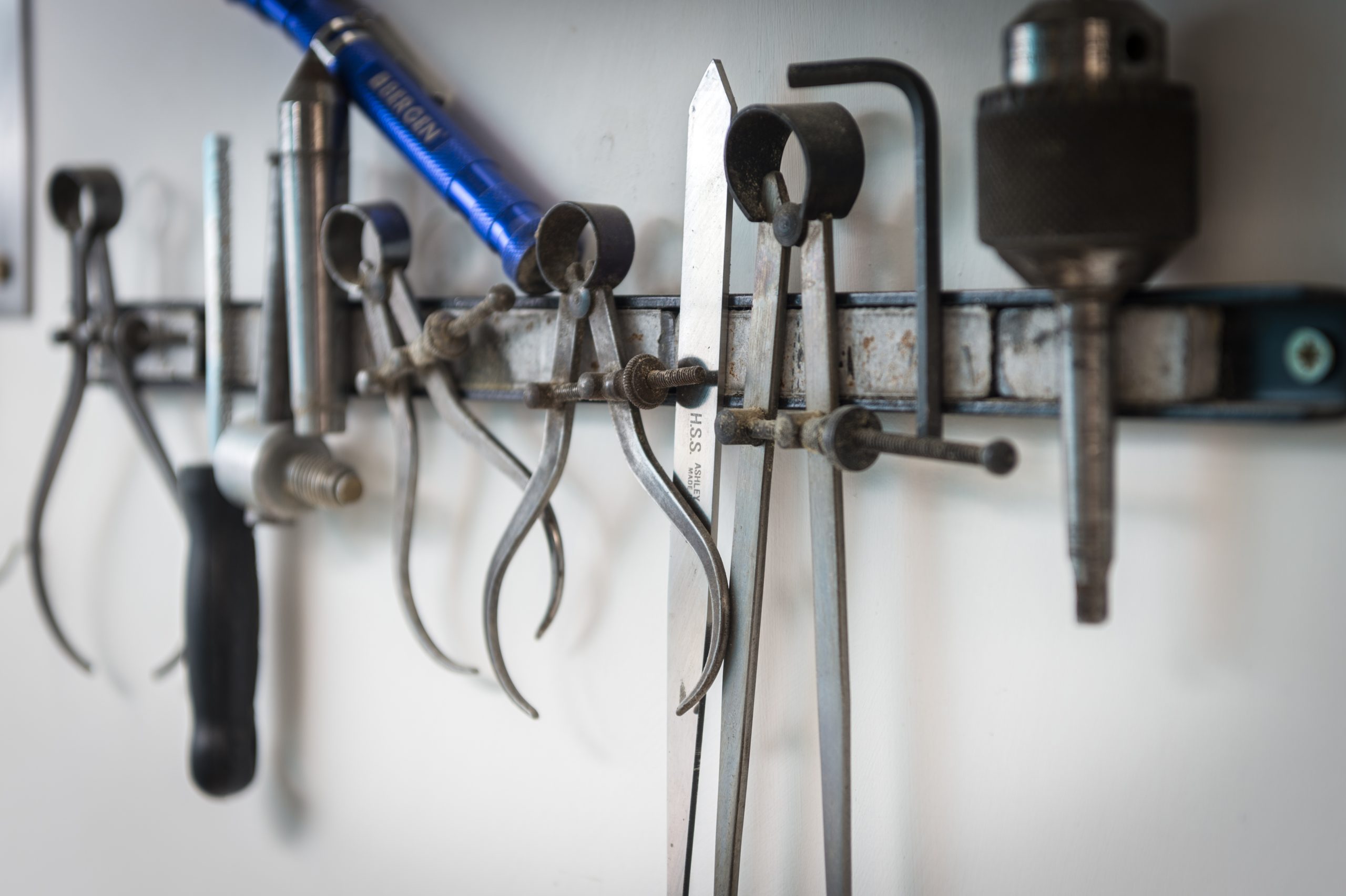 According to Sally, English Sycamore, although considered to be a relatively plain, is the perfect canvas due to the fact it is a hardwood. That means that adding embellishments such as carving and painting is much easier.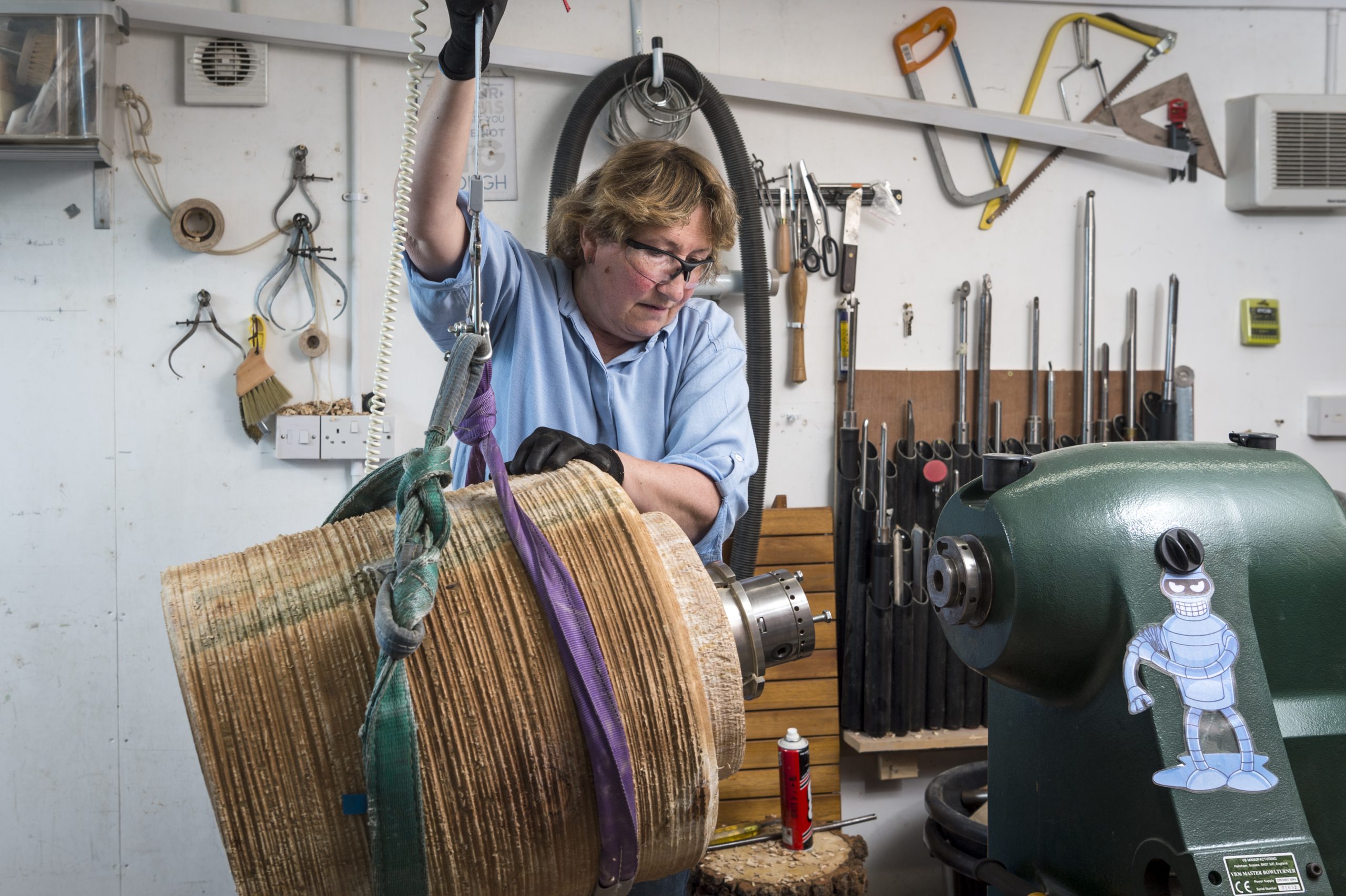 Once the piece of wood had been delivered, Sally hoists the 50-kilogramme log on to her lathe – for her one of the most challenging parts of working in this material – and then turns the wood to create the shape on her lathe. Once this has been completed, the wood has to be dried very slowly and carefully so that it doesn't crack. This process can take three or four months.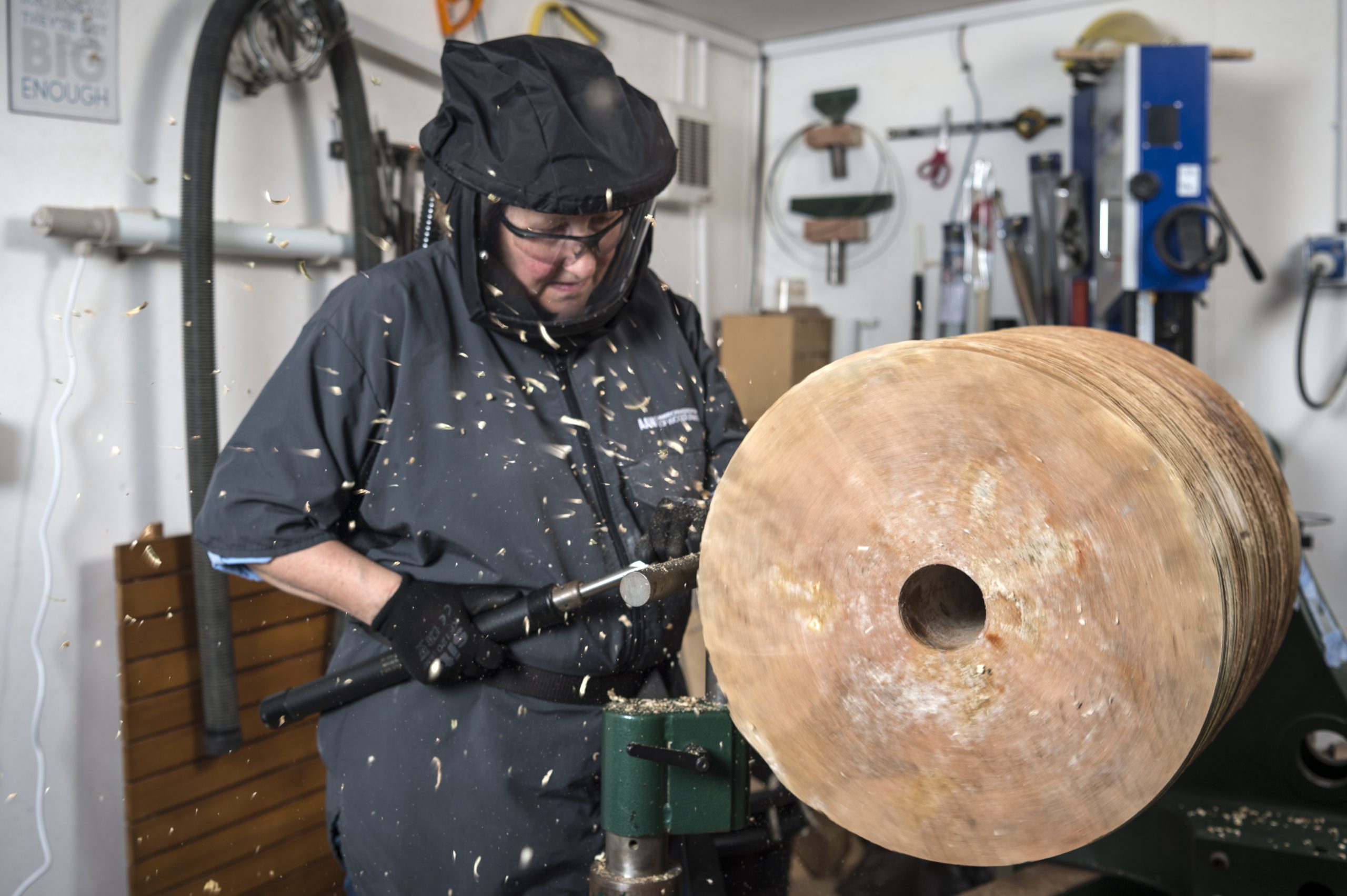 "Wood is very special." Sally continues: "It's a living material and you have to respect that. It will move even when the piece is finished. Quite often it will change with the seasons, so you have to accommodate that in the way that you work. Sometimes the wood itself will dictate the design."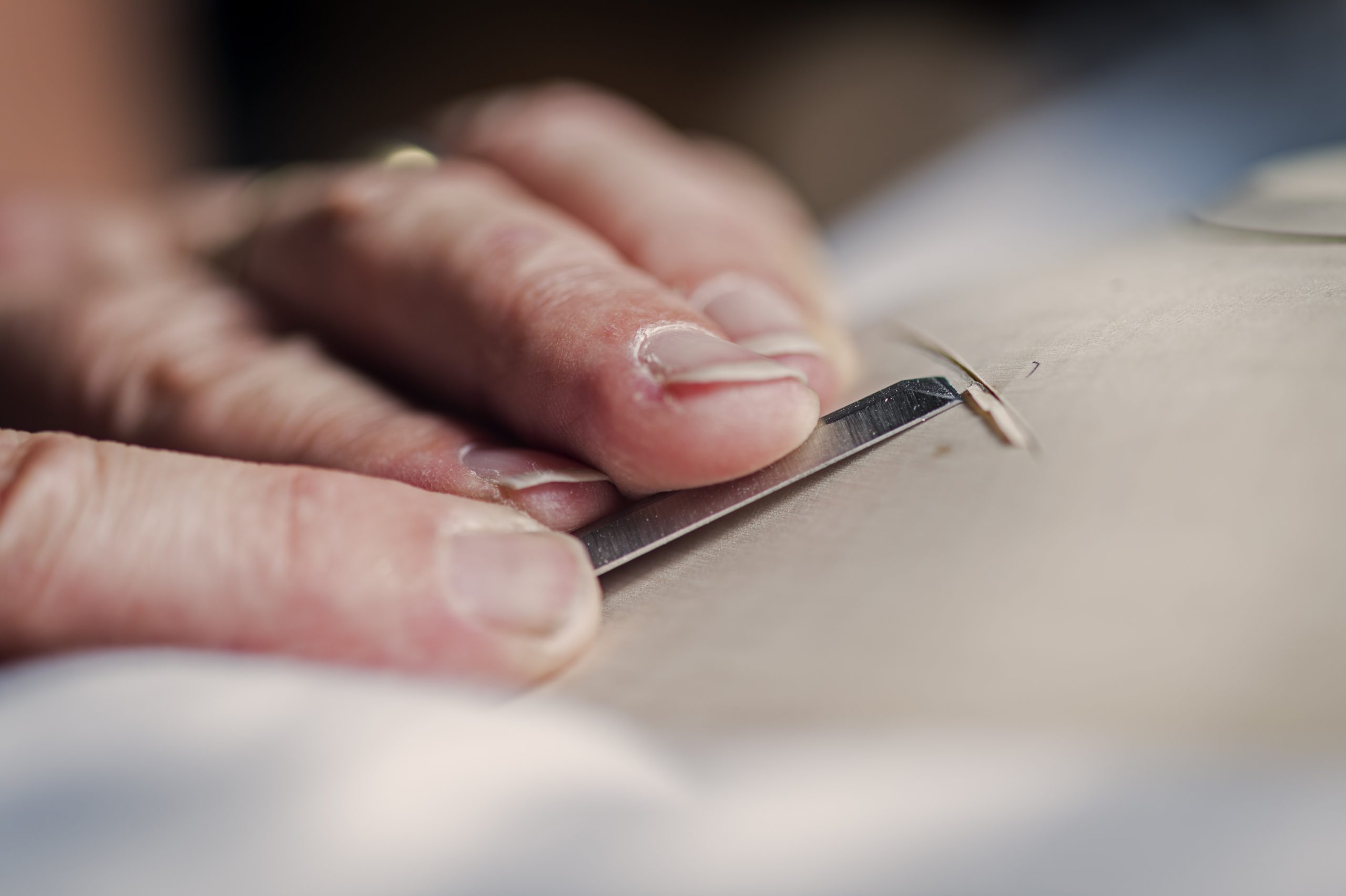 Then it's time to add the details: painting, carving and carefully applying the bronze-coloured silver leaf, all by hand.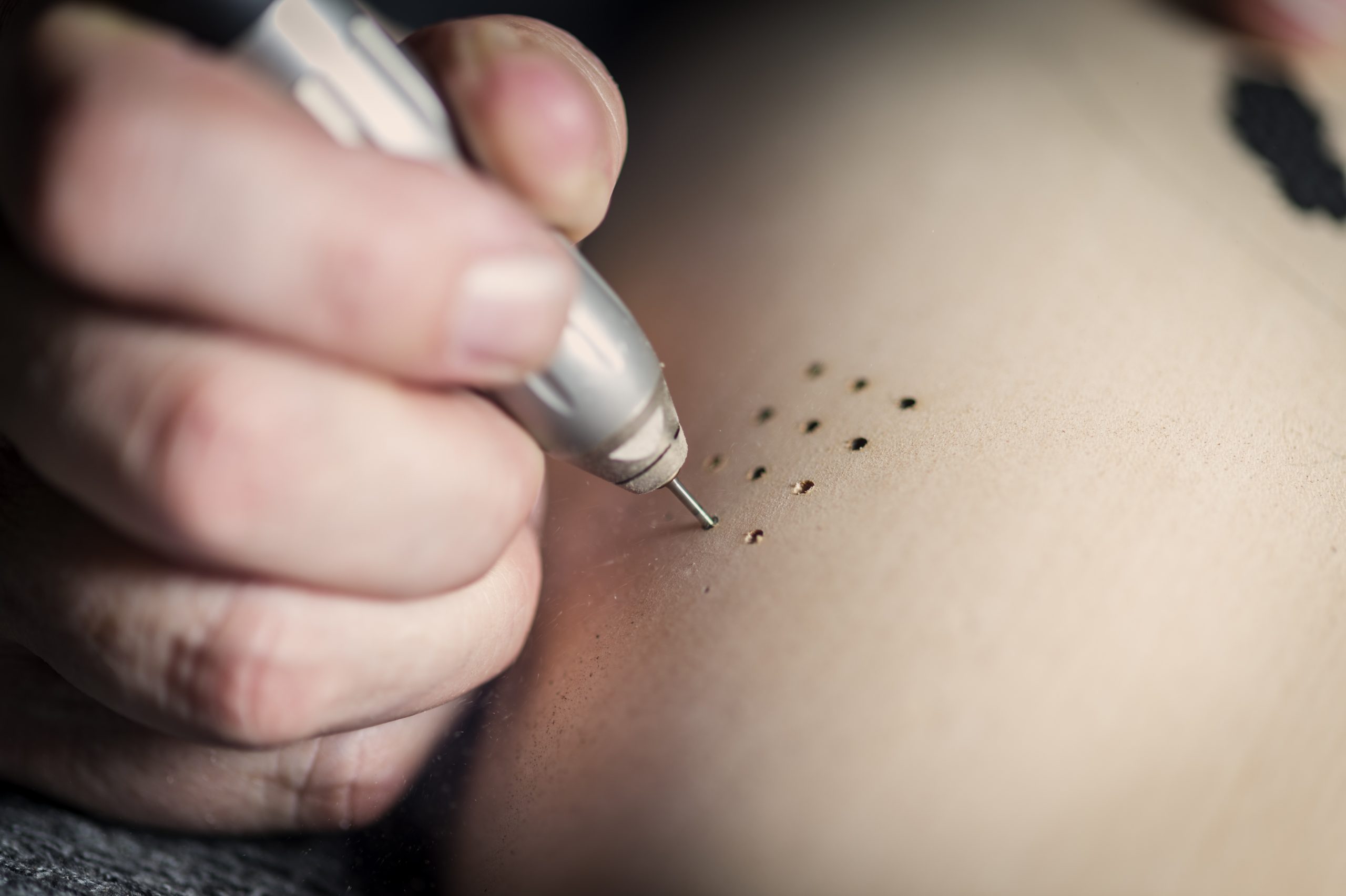 The process is painstaking and takes a long time to complete: "The design has lots of different sections that wrap themselves around the form. So that means I can work on a section at a time, and because of the time it takes for the gilding and paint to dry, it was quite a drawn-out process. In total, there are about 300 hours of design time in this piece."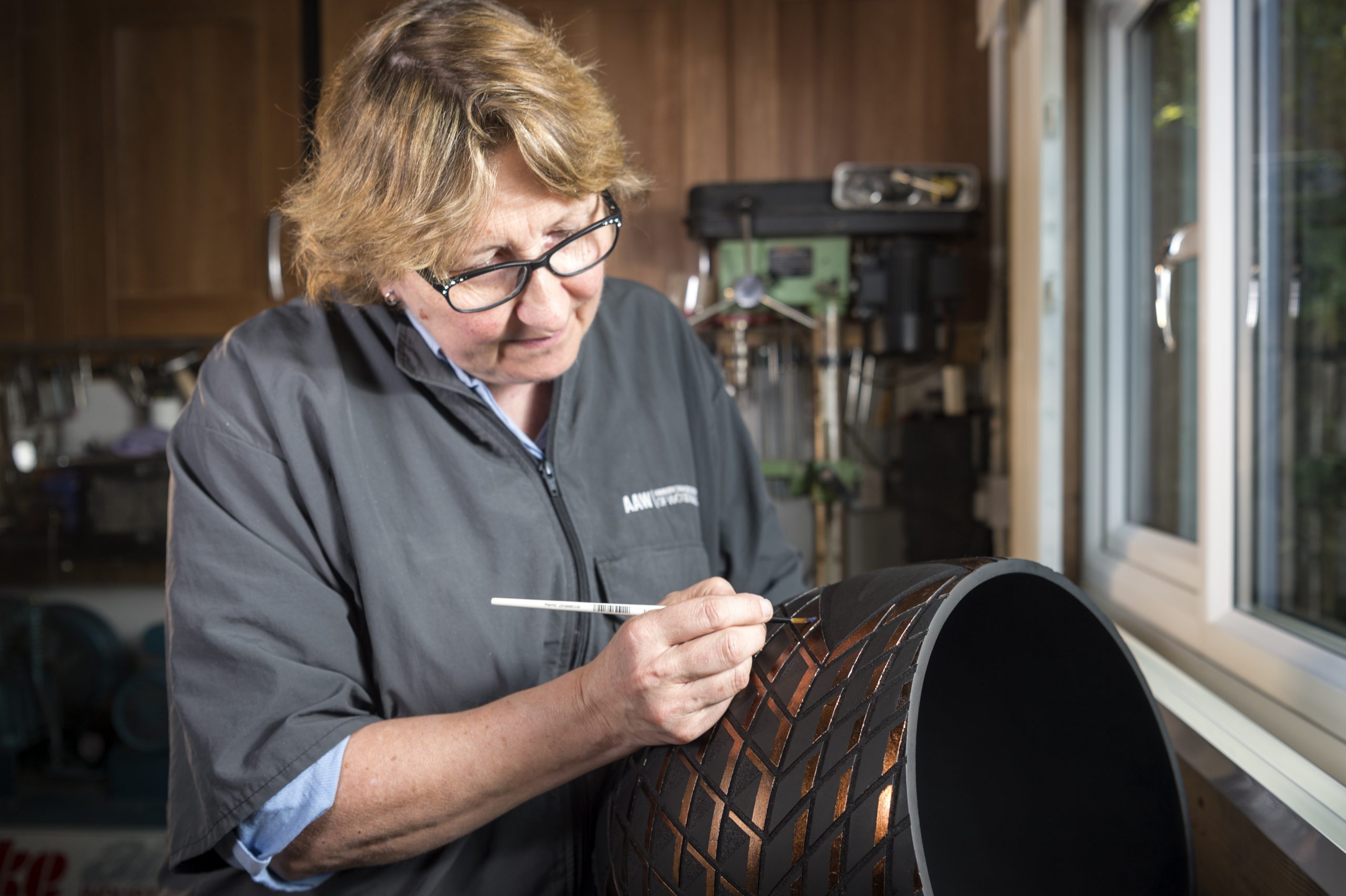 What has Sally learned from this project? "For me, as a brand, Lexus is all about luxury and quality and craftsmanship. And I think some of those things are now missing in everyday life. As a craftsperson, Takumi makes you aspire to a standard, raises the bar, and that was very important for me. Most of the craftsmen working with Lexus have been doing it for decades. I still consider myself to be very much at the beginning of my journey, but I know where I want to get to. So I hope all my work meets that quality."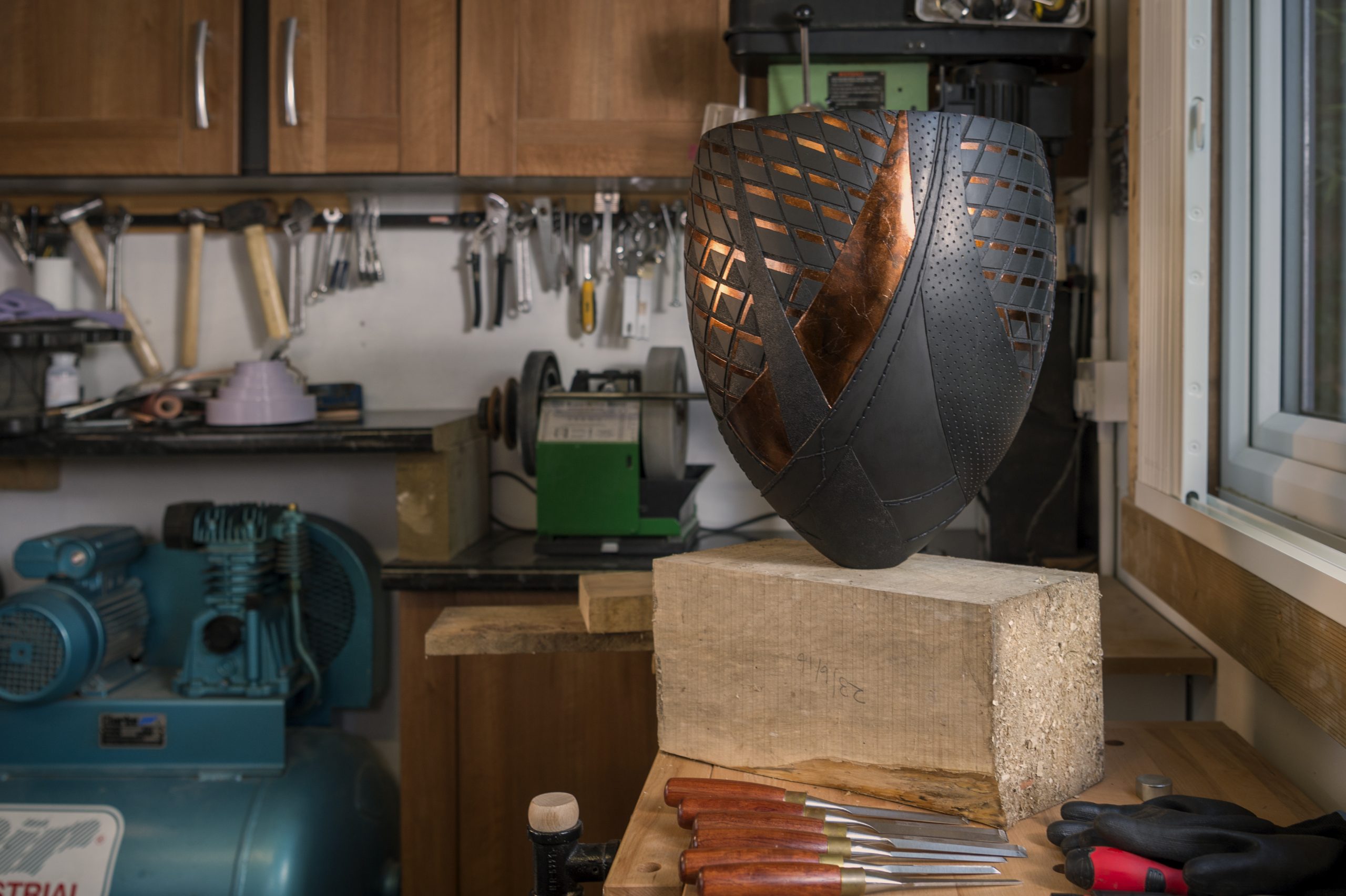 What is In Search of Takumi?
In Search of Takumi is a series of five films that draw parallels between the fine Takumi craftsmanship in Lexus cars and highly skilled artisans in the UK. Each episode will focus on a different Lexus car and material. An expert British craftsperson will then create a bespoke piece inspired by the design of the vehicle, and crafted from the material featured within it.
Read more: In Search of Takumi, chapter one: Leather
Read more: In Search of Takumi, chapter two: Glass
Read more: In Search of Takumi, chapter three: Metal