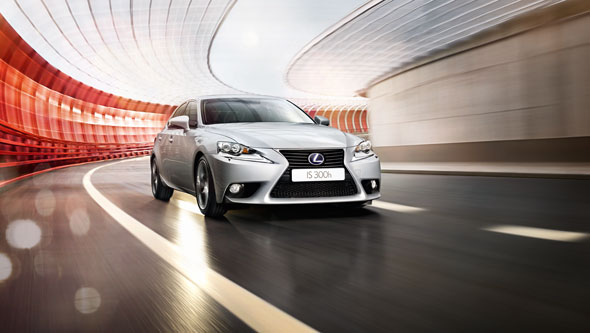 Lexus has its best days ahead of it, according to a survey of 30,000 consumers around the world.
Marketing firm Lippincott's recent Driving the Future report placed Lexus in pole position when it comes to 'brand momentum' – or how positively people view the future of each major automotive firm.
More than 30,000 consumers from four different continents took part in the study, and were asked if they agreed with the statement: 'This brand's best days are ahead of it'. Eighty-five per cent (or more than five out of six people) of those who know Lexus agreed.
This positioned Lexus at the top of the curve with a brand momentum index of 5.5, ahead of BMW (4.6) and our sister brand Toyota (4.4), and significantly higher than the 2.97 average.
Dylan Stuart of Lippincott said: "Today, new markets, customers, technology and competitors are forcing automakers to take a fresh look at how they create relevance and desire among consumers in order to make their brand one considered to have its best days ahead of it.
"Lexus stands out from the pack due to a very strong focus on delivering the customer experience and longstanding leadership in hybrid technology."
This latest vote of confidence comes as a new Lexus concept car is to be revealed at the Frankfurt Motor Show in September, alongside the new GS300h executive hybrid saloon – while the latest IS saloon is already winning plaudits for its design and technology.
Find out more at lexus.co.uk.