Have you seen the new TV advert for the Lexus UX 300e, our new all-electric compact luxury SUV? It is part of the new It's How It Feels marketing campaign. It also features our range of hybrid vehicles too, highlighting our leadership in producing award-winning electrified vehicles.
New Lexus UX 300e advert: What is it about?
As the name suggests, the premise of the It's How It Feels campaign is to visually represent what it's like to be behind the wheel of a Lexus Electrified vehicle. The focus is firmly on our first all-electric car, the UX 300e, as it drives around a track. As it does so, it passes several large, vibrant screens that visualise the emotions and feelings of the driver.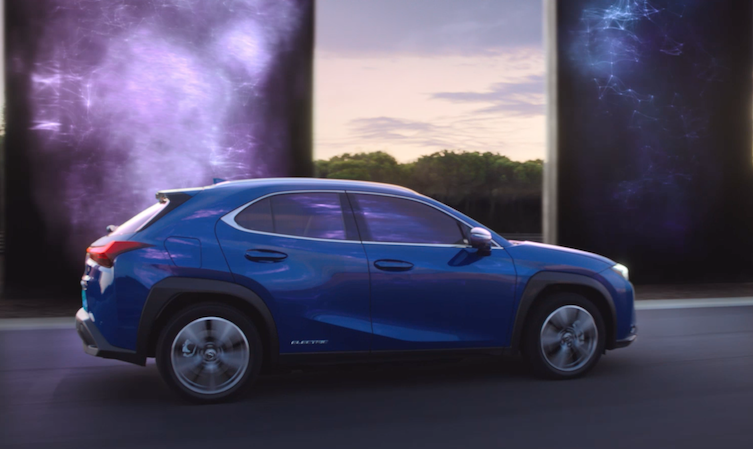 Where was it filmed?
The campaign was filmed at Circuito do Estoril, a race track that is located just outside Lisbon, Portugal. The track is well known to motorsport fans, as it hosted the Portuguese Grand Prix between 1984 and 1996, with Formula One legends like Mansell, Prost, and Senna all taking victory there. Five professional drivers were used during the filming, which took place in the autumn of 2020 with strict COVID-19 measures in place.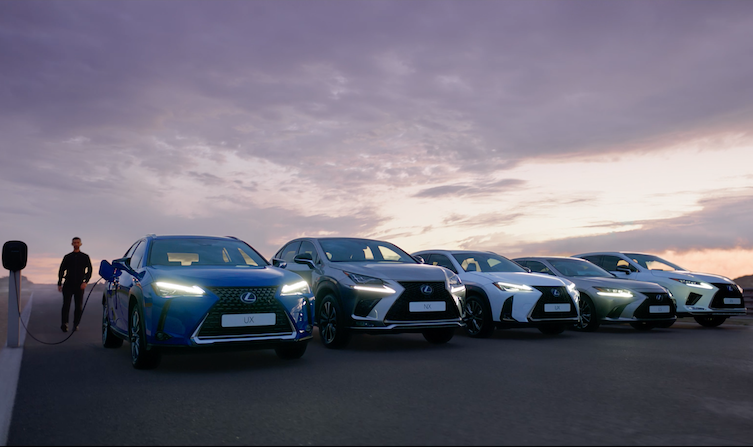 What is the music in the new Lexus UX 300e advert?
The music score for the ad, which is entitled Dreams, was composed for this campaign by Liam Westbrook and Robin Stout, who together form the Los Angeles-based composing and songwriting duo known as Superhuman. Their music has featured on the trailers for several high-profile movies, including Avengers: Age of Ultron, Mad Max: Fury Road and The Hunger Games: Mockingjay – Part 2.
Who is the driver?
The man behind the wheel of the all-electric UX 300e is Polish actor Krystian Godlewski, who is best known for playing the on-set character Groot in Marvel's Guardians of the Galaxy films.