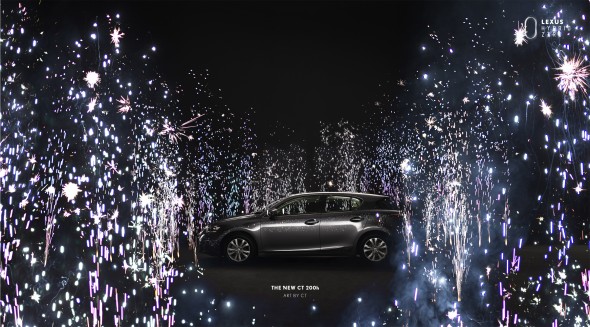 Lexus Korea has captured the stylish looks of the Lexus CT 200h in a series of visually arresting photographs celebrating the hustle and bustle and cutting-edge nature of cities – the natural environment for the fuel-sipping luxury hybrid.
The brainchild of respected Korean graphic designer Bruder and photographer Moonmo, each playful image zeroes in on a different aspect of city life and of the car. We look at each one in isolation, and interpret its meaning.
City of Festival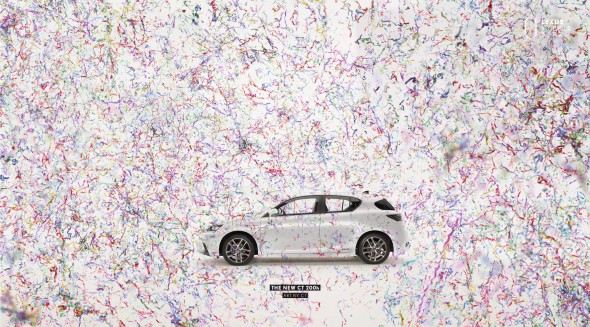 In 'City of Festival' confetti creates an explosion of colour around an F Sport White CT 200h. It evokes the fun atmosphere of a street party or carnival, such as that held annually in London's Notting Hill, and is reflects Lexus' renewed focus on making cars that are more fun to drive.
City of Light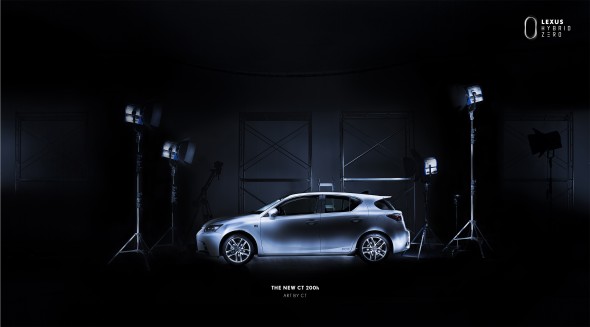 Lighting is incredibly important on a Lexus. We were the first car maker to introduce LED headlamps on a production vehicle – the LS 600h in 2007. Using 45 per cent less power than conventional halogen lights, they contribute to fuel economy.
The CT 200h has 89 LEDs – 46 at the front, eight in the indicator lamps in the door mirrors and 35 to the rear.
City of Colour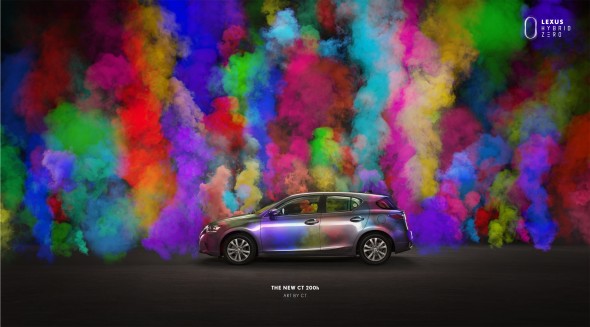 Quite simply, City of Colour is a nod to the vast colour palette of the CT 200h. Bold hue 'Fuji Red' joined the lineup earlier this year, and there's also 'Ultra Blue' and 'Solar Yellow' to appease those who don't approve of any shade of grey.
City of Passion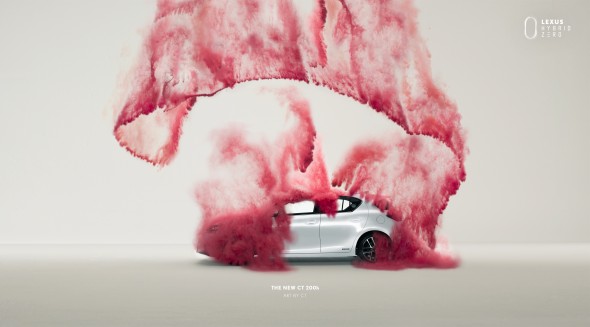 For 2014, the CT 200h benefits from sharper looks, additional spot welding, revised suspension and greater noise suppression measures that help to ensure that it's now even easier for drivers to feel passionate about.
City of Evolution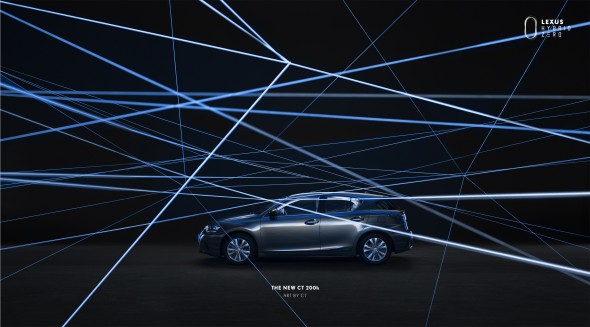 City of Evolution presents the idea of a technologically boundary-pushing city, one that is continually growing and improving. This idea can be likened to the transmission control of the Lexus Hybrid Drive system that underpins the CT 200h which was remapped earlier in 2014 to allow a more linear build-up of engine revs.
City of Purity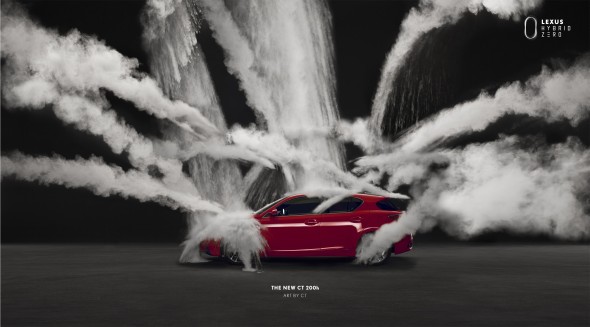 City of Purity focuses on the zero-emissions capabilities of the CT 200h. The striking image shows the car channeling the smoke associated with diesel rivals away from it.
City of Pattern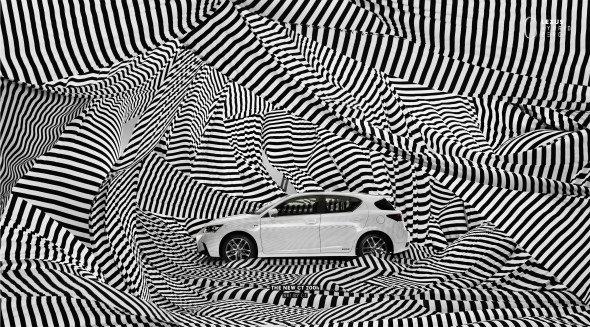 The CT 200h is a refreshingly alternative choice that doesn't blend in, as evidenced in City of Pattern. It's unique in being the only full hybrid premium hatchback on sale in the UK.
City of Glory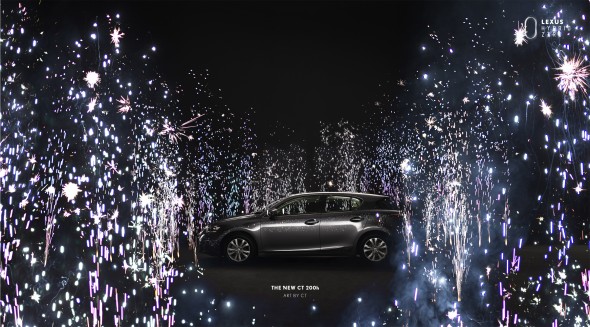 City of Glory represents the feeling of satisfaction owners get from owning a CT 200h. The CT was ranked seventh overall and second in the 2014 What Car? / JD Power survey's category for best small family cars.
Do you agree with our interpretation of the photos? What do you think of the Lexus CT 200h? Leave a comment below and let us know.
See also:
Lexus CT 200h: Everything you need to know
How does Lexus Hybrid Drive work?
Where next?
Further information about the CT 200h is available on the designated section of the Lexus UK website. If you would like us to arrange a test drive for you, leave a comment below and we'll be in touch shortly.