The Lexus LFA and the Lexus RC F Track Edition: Can you think of any better Lexus cars to drive flat-out around Goodwood Circuit? No, neither can we (other than perhaps LC). Abbie Eaton got to drive both of them at Goodwood SpeedWeek, making her the envy of most Lexus fans. What's more, Abbie also got to sample our first all-electric vehicle, the UX 300e.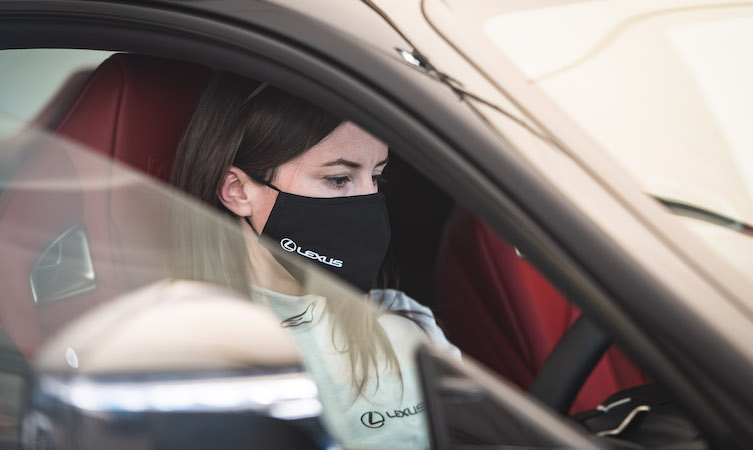 We caught up with Abbie to discuss what it was like to drive these incredible, rare machines, and what the future might hold for motorsport.
What was the Lexus RC F Track Edition like to drive?

It's as much fun to drive as it looks. It's a bit 'out there', with a big rear wing and flared wheel arches. It has plenty of raw power and I lit the wheels up nicely off the start line. It packs a punch and is a real muscle car. It looks quite big and heavy, but how it handles on a track, it's not. It rivals a BMW M3 and people should look at it as an alternative.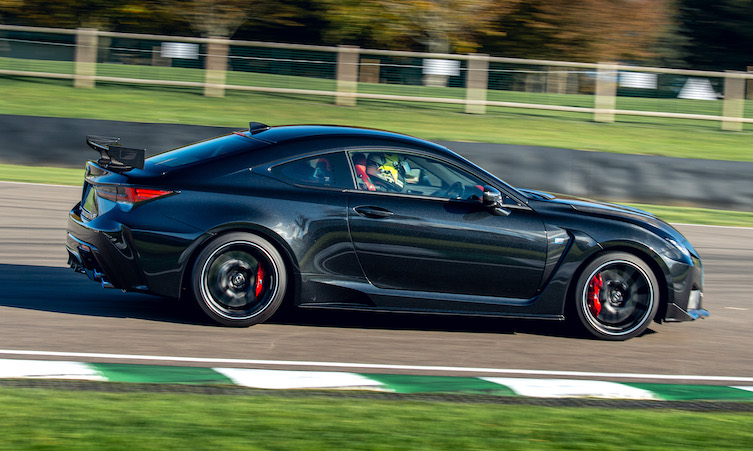 What are the similarities and differences between the LFA and RC F Track Edition?
They are both at home on the track, but they have a completely different ethos. The LFA is extremely special and everyone loves it, but they both hold the road really well and you can get both quite sideways if you want to. The overall feel is you get loads of feedback from both cars and you always feel at one with them. Some cars you jump in and you feel it is driving you, but with these two you feel at home and a part of them.
Read more: What's it like to drive the Lexus LC Convertible at Goodwood?
Which do you prefer?
That's a difficult question. The LFA is super-special and something I would love to have in my garage. But the RC F Track Edition is a little bit more loud and theatrical. Lairy is a good word! The LFA is a bit more refined and I think I would have to choose it, just because it is so special.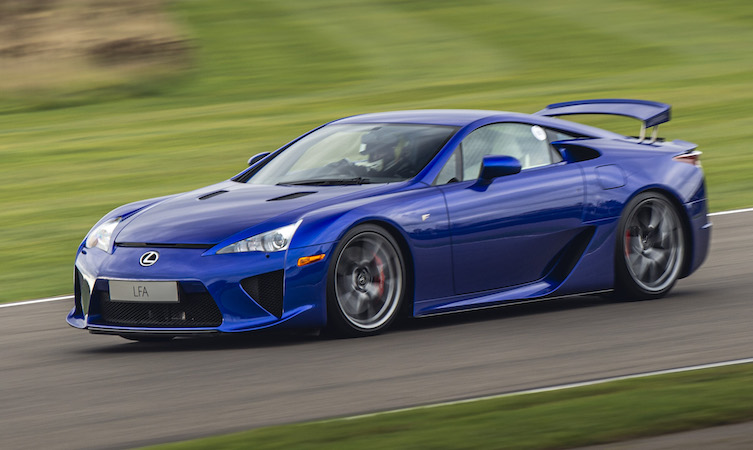 What's your opinion on the future of motorsport and electric vehicles?
It's still a controversial subject. There are people who are still 'V8s all the way' but there are also a lot who are saying we can't continue on that path. We have to look at all alternatives and the good thing we have got at the moment is electric vehicles. I've been lucky enough to race a few in my time, and when you are in the thing and driving you forget you are in an electric vehicle. Some of the stimulus are different: you don't have the engine noise and engine braking or the downshifts. Your senses look out for different things like tyre noise and battery whine.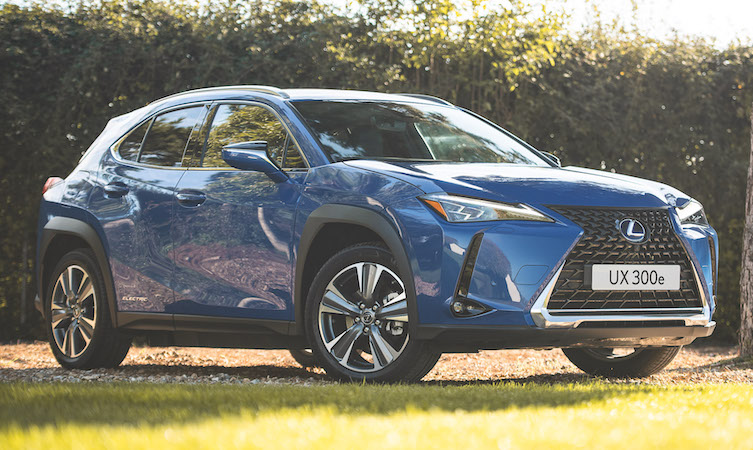 Change is a necessity, people need to get on board and deal with what is coming. For example, driving the UX 300e, you can throw it into a corner and because it's got clever electronics it cuts the power if you are under load and helps the car turn in. It's a lot of fun.
What do you think of Goodwood SpeedWeek as an event, in light of current global climate?
Something needed to happen this year to bring everyone together. We're all like-minded people who love cars. The fact they have put this on for the telly is great. All the loyal fans who come to the Festival of Speed and Revival each year at least have something to watch, and it's nice to see all the new cars that have been launched. We've had some amazing cars, such as the Yaris GR for example, and we want to get it out there to show people. The same with the RC F Track Edition. We had it at Goodwood last year, but it wasn't driven in anger and it's good that people get to see it.
Thanks for talking to us Abbie, hopefully we'll see you again next year!