After wowing the crowd at its public debut during the Goodwood Supercar Sunday Breakfast Club event earlier this month, the next stop for the UK's first full-production Lexus LFA was its more natural home… the race track!
With an invite to join the action at VMAX200, an exclusive event where owners of some of the world's best performance cars push their vehicles to the limit, we set off for Bruntingthorpe Proving Ground with a film crew and not one, but two models from the Lexus range: LFA and IS F. Featuring a combined maximum power output of 977 DIN hp and 985NM torque, these models represent the ultimate expression of Lexus performance and refinement.
Here are a few photo highlights taken during filming of the two cars on track – including IS 250 F-Sport completing the Lexus 'F' line-up…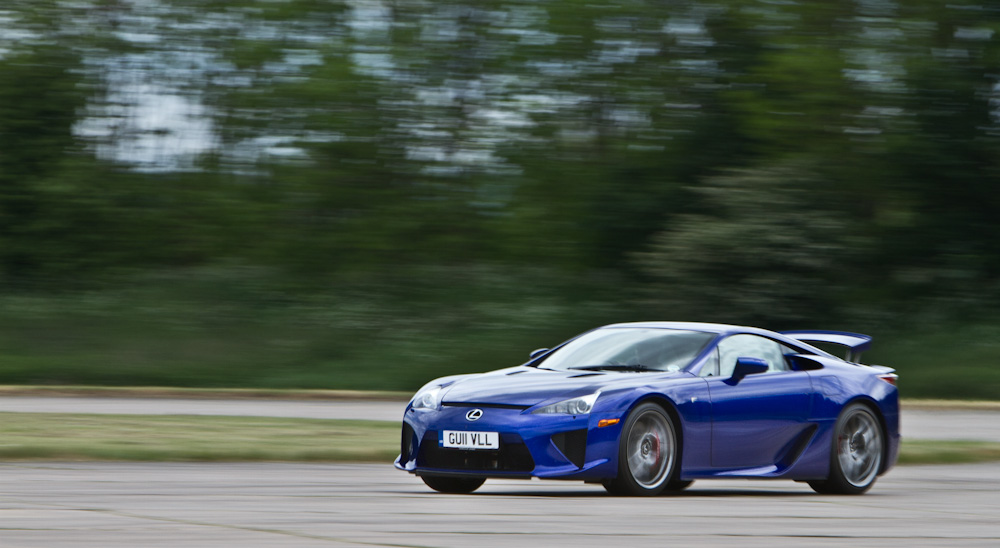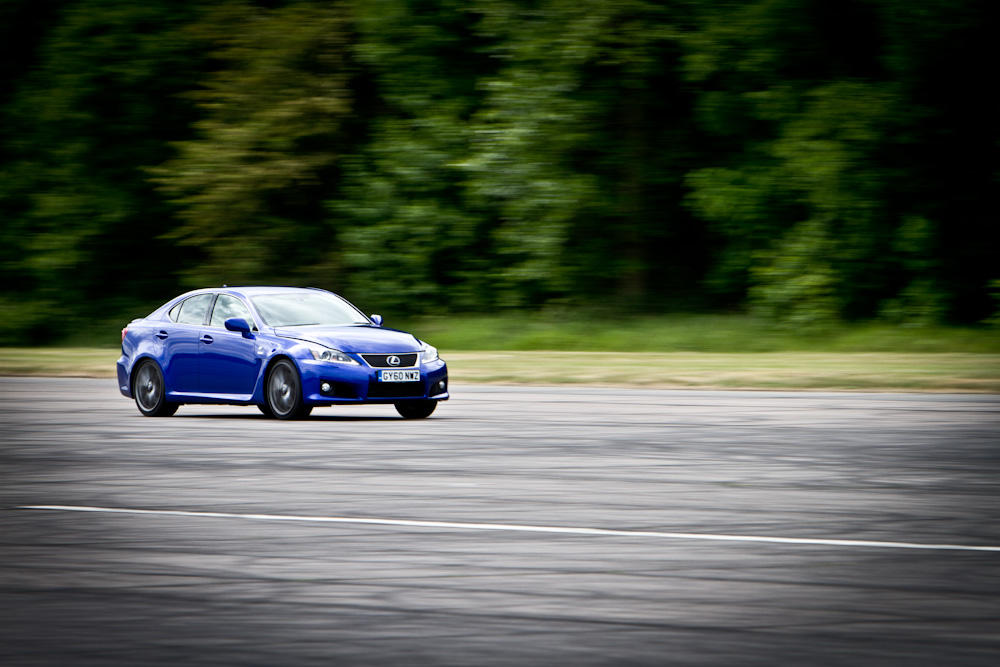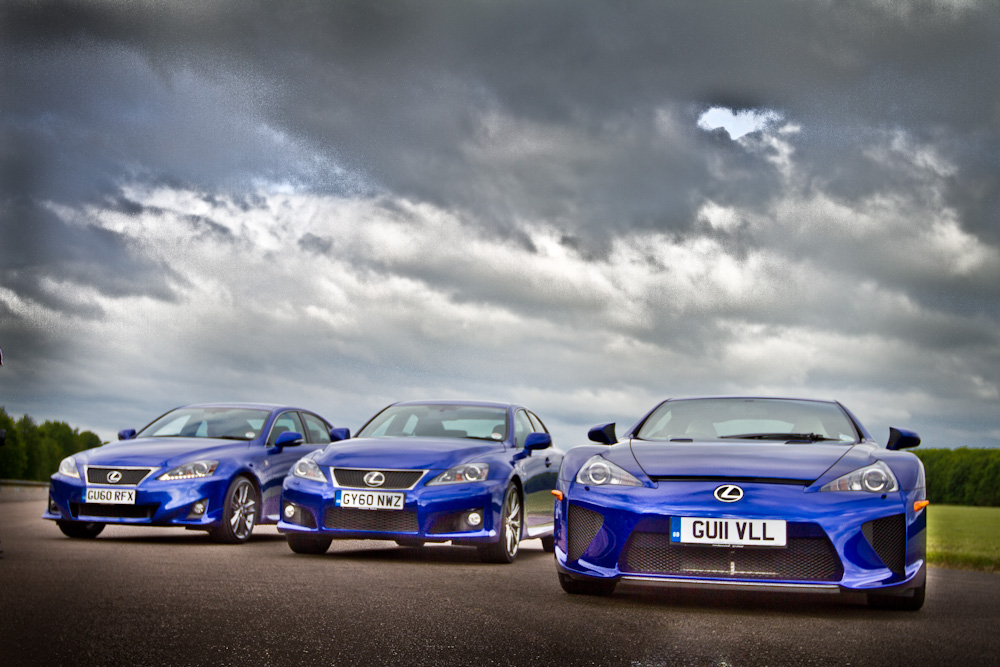 To view the full set of images, visit our Flickr photo gallery, here.
Coming soon: On-track and in-car video footage of LFA number 16 with IS F…