As our long-established flagship saloon, the Lexus LS has a distinguished history of pushing the boundaries of design, bringing together modern technology with time-honoured Japanese crafts and aesthetics.
These qualities figure strongly in the new 2021 Lexus LS, which benefits from new treatments and design elements that embrace a fusion of art, craftsmanship and functionality that Lexus has made its own.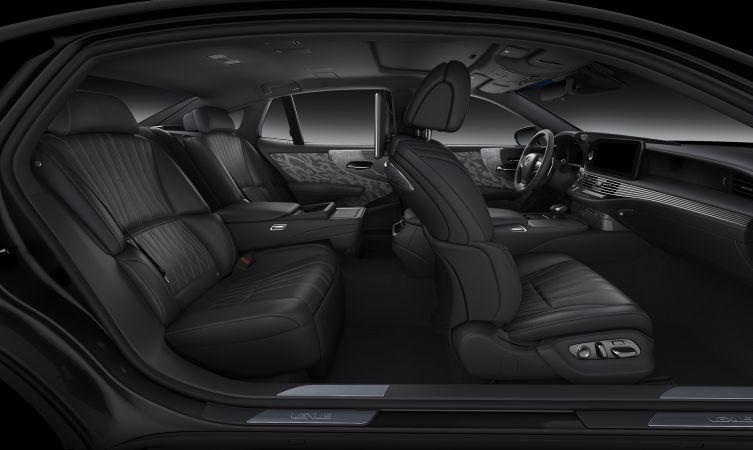 Guided by the theme Time in Design, the development team drew inspiration from the Japanese concept of beauty, the perception of which changes as time passes and the environment changes. Chief engineer Toshio Asahi explains: "We wanted to capture an ephemeral scene to express the design atmosphere, taking an exquisite aesthetic sense that is uniquely Japanese to a high level of artistic value. With this in mind, the design team chose a scene of moonlight shining on waves as the theme to coordinate the interior and exterior design."
Introducing innovative new paint technology
In harmony with the Time in Design theme, the new 2021 Lexus LS represents our latest advance in innovative paint technologies. Lunar Silver is a paint finish that throws the curves and angles of the car's bodywork into stark reliefs of contrasting brilliance and deep shadow, which creates impact and intrigue to the subtleties of the overall design.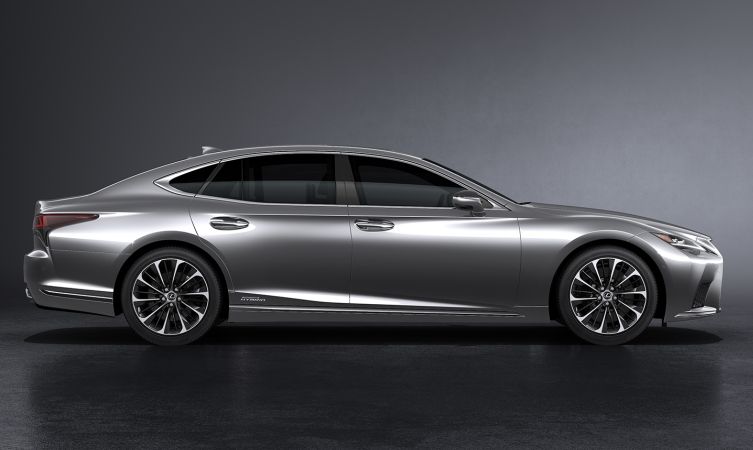 Lunar Silver changes its tonal quality according to both the viewing angle and time of day, with a different reflective quality under the midday sun compared to twilight. The effect is also heightened when the LS is in motion, where the passing scenery is reflected across its mirror-like surfaces.
The key to this effect is a new advance in sonic painting technology. Standard paintwork is usually between 13 and 14 microns thick, while our previous sonic shades have reduced this to around four microns. With Lunar Silver the technique has been taken to an even higher level so that the paint is compressed to a depth of just one to two microns. This means that the aluminium flakes that would normally be randomly suspended within the paint are brought into a dense, uniform alignment that accentuates their brilliance and reflectivity.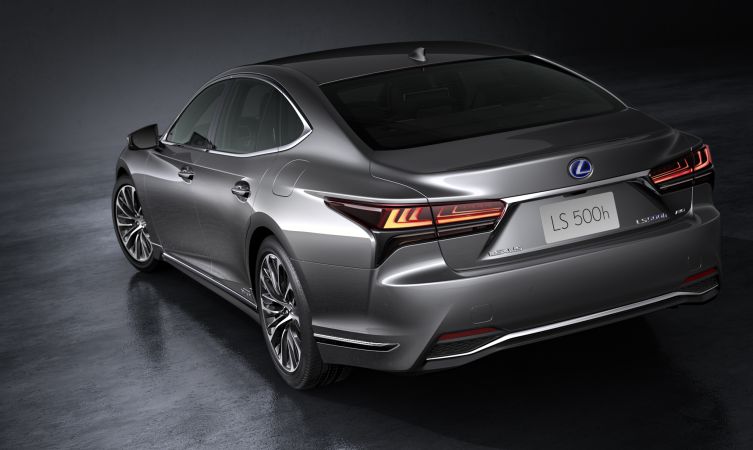 Of course, this ultra-thin film cannot be effective on its own. It takes great to skill to apply and is highly sensitive to the qualities of the underlying base and primer layers, so Lexus has significantly refined their quality and smoothness, too. This called for close collaboration between the paint engineers and manufacturing team, making repeated, detailed improvements until the desired pure silver, mirror-like finish was achieved.
Time in Design influences new interior trims
The influence of Time in Design has also produced a new interior trim combination for the 2021 Lexus LS, available in conjunction with the Lunar Silver paintwork.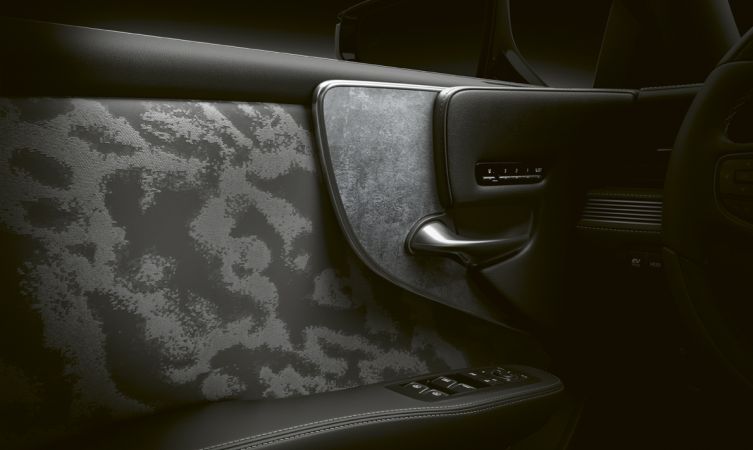 A new Nishijin and Haku door ornamentation follows on from the striking Kiriko cut glass and hand-pleated trims featured previously on the LS and is a similar reinterpretation of classical Japanese artistry.
Nishijin (see video above) evokes the shimmering path of light created by a full moon above the sea. It is created using the same historical technique once used to make woven material for Japanese noblemen: fine threads of metal foil are mounted on washi paper and cut into thin strips to make a yarn. For the LS, the threads are woven into a jacquard pattern with a three-dimensional effect in tones of silver, grey and black.
This blends beautifully with a Haku (see video above) panel that curves around the door handle. The history of Haku – the Japanese word for 'metal leaf' – can be traced back 400 years to a highly skilled process in which a metal ingot is hammered into a foil that is just a few ten-thousandths of a millimetre thick. This foil is then hand-applied to the panel's surface to create a beautifully textured finish.