The 2011 Open Championship is currently underway, featuring a raft of Lexus Sponsored Golf Champions, including Nick Watney, Mark O'Meara, Charles Howell III and Jason Day. We were luck enough to catch up with Mark after his round earlier this week. Find out his thoughts on this year's Open, the Lexus range and how life changed for him in 1998…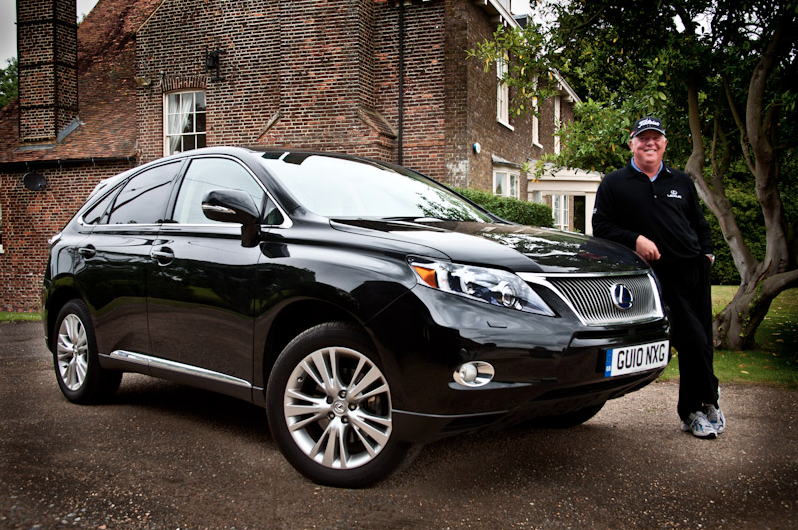 Q: As a previous winner, how does The Open compare to other tournaments?
A: I'd have to put the Open Championship right at the top of my list of golf tournaments that I'm able to play in. Being a past champion is something I take tremendous pride in. There's only four major championships we play in all year long – The Masters, The Open Championship, the U.S. Open and the PGA – and if you polled most of the players out there, they would dearly love to be able to hoist the Claret Jug and be an Open champion.
Q: You had an amazing year in 1998, winning The Open, The Masters and becoming PGA Player of the Year. What effect did that have on your life?
A: In '98 I was fortunate to capture the Masters and The Open Championship, and later that year I actually beat Tiger [Woods] in the World Match Play at Wentworth too, so that was a dream year. Not many people expected it, not even myself. To be Player of the Year and [be] voted [for] by your peers was something very, very special too, so I'd have to say that was basically the icing on the cake. It certainly gave me more exposure. When you win tournaments you always want to win on a high note and winning those two in the same year was extremely enjoyable.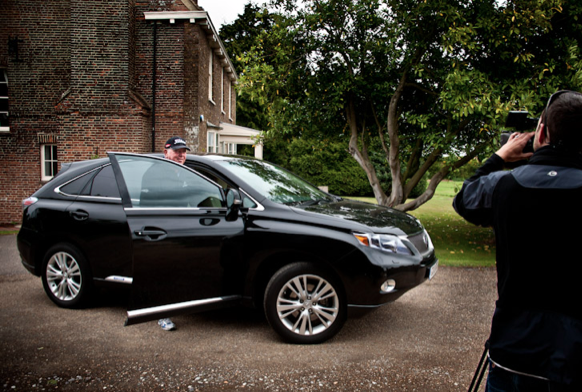 Q: Who do you think will win the Open this year? We've heard great things about Rory McIlroy.
A: I think this year's Open Championship is wide open. Certainly, Rory's played some tremendous golf – what he accomplished at the U.S. Open, especially coming off of what happened in the Masters, was just a tremendous feat. This year, there's a lot of young, talented players coming up that are going to definitely vie for this year's Open Championship.
Q: What is your favourite course?
A: My favourite golf course anywhere in the world would be Pebble Beach, but my favourite links course would be Royal Birkdale.

Mark on Lexus…
Q: You're driving an RX 450h while you're at The Open. How does it compare to the LS you drive at home in the USA?
A: The RX 450h is a different breed of a car. It's an all-around great car because it can do so many things. It's ideal, especially when you travel a lot, you've got a lot of luggage, or you need to go to the grocery store. The fact that it's a hybrid [means] it's economically viable – you don't have to put so much petrol in there so that's a good thing too! I've been fortunate enough to drive one pretty much the last four Open Championships and I've really enjoyed it.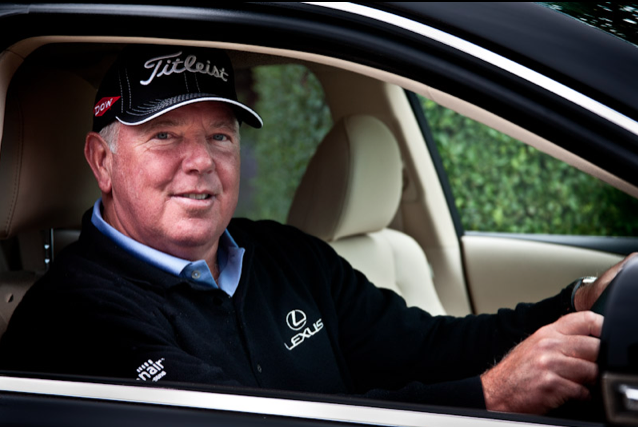 Q: What do you think of the Lexus LFA supercar?
A: [Laughs] The LFA is a dream car. I had a cocktail party at my house in Houston about three weeks ago and Lexus brought two LFAs over, a black one and a yellow one, and parked them out in front of the house. We had a great time just looking at the car, listening to the car. I haven't driven the car yet because I figured if I drove one I'd want to buy one so I was smart, I just looked at it! It's a beauty.
Q: You've been a Lexus Golf Brand Ambassador since 2007. What does the association with Lexus mean to you?
A: Lexus is the perfect sponsor because of the reputation that Lexus has, the quality that comes with purchasing a Lexus, and the fact that it stands for [being] really outstanding in every aspect. All my life I'm trying to get better and try to do the best that I can, and when you think of the Lexus brand, you realise that you're talking about a car company that's concerned with those same ideals. They build a fine automobile, one that's reliable, one that's going to be very dependable, one that you can count on, and it's beautiful. I feel fortunate to have the great association that I have with Lexus.
Coming soon: hear more from Mark and what he thinks about the RX 450h in our exclusive video interview.
Updated 17:00, 15 July 2011: Our video with Mark is now available – click here.