Claudia De Sabe has been tattooing for 15 years and describes her style as 'western traditional meets Japanese'. For the first time, she has applied her expertise and skills to a metal car body as opposed to human skin with the Lexus UX project. We asked her about her past, how she got started and what she learned from the experience of Tattoo Car.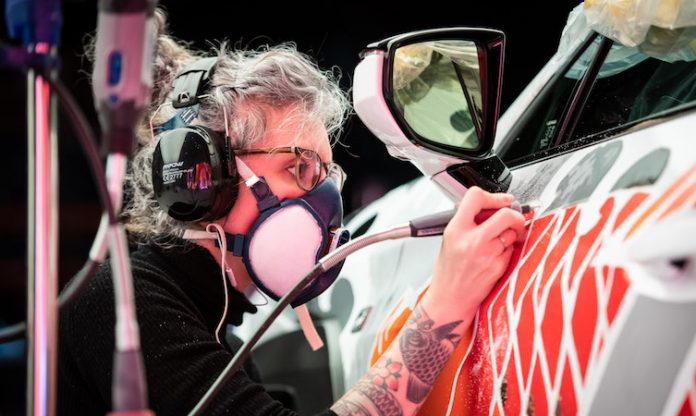 Lexus UK Blog: How long have you been a tattoo artist?
CDS: "I've been a tattoo artist for 15 years now professionally, 14 of which here in London. I've worked at many tattoo shops all around the city, but now I can finally say that I have my own home at Red Point Tattoo in North London."
How did you get into becoming a tattoo artist and tattoos in general?
When I was younger I was into punk music
"When I was younger I was into punk and hardcore music and anything that had to do with rebellion, so I was very much attracted to tattoos. I always drew a lot and I really liked the iconography of tattooing, so my friends kept pushing for me to buy a tattoo kit. I started tattooing in Italy when I was about 24, so about 15 years ago.
"At first it was in my kitchen, and then I found a shop that would take me, so I worked there and then moved to London."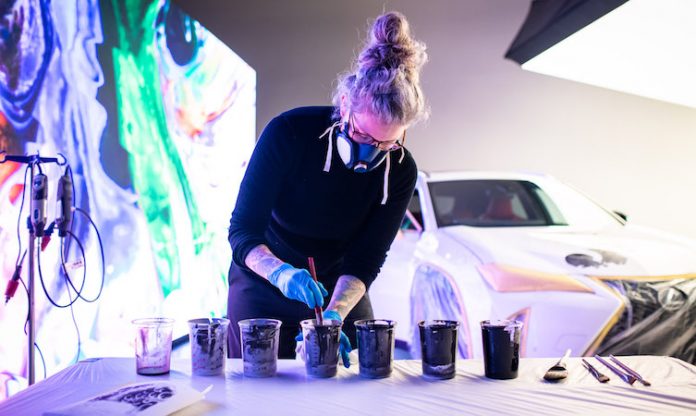 How did you develop the skills to become a tattoo artist?
 "I learned the craft mostly from getting tattoos myself. I always travelled – when I was in Italy I would come here to London to get my sleeves done and then when I was living in London, I travelled all over the world to get my back and other pieces all around my body in Japan, America. You understand more once you go through the experience. By meeting different artists from everywhere I really got to learn by experience and being around them. I learned to become a better artist in every sense, such as from the technical point of view of the design process."
What kind of tattoo person are you?
My style is influenced by Japanese culture
"I am someone that loves to get tattoos from different people. I find it really hard to stick to one artist. My style is heavily influenced by Japanese culture, but I'm also quite exposed to Western culture. I'm not Japanese and I'm not pretending to be, but I love that culture so much that I'm trying to get a little bit of everything from all over the place.
"I think the difference between me and a tattoo collector is that I just like large pieces rather than one-hit tattoos. When I get a tattoo it is normally quite a big one, so it will be all of my arm or my thigh or all of my back, rather than just having one palm-size tattoo."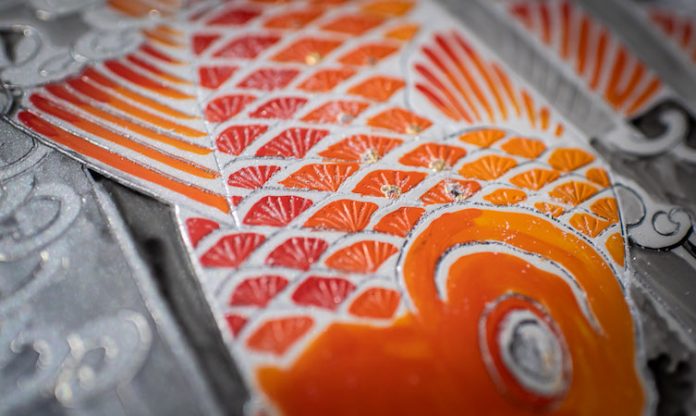 When did you get your first tattoo and what was it?
"I didn't get just one – I got four tattoos on my first session. They were outlines of two roses and two Leo stars, on the inside and outside of my ankles, because I'm quite fixated with symmetry and balance so I just couldn't have just have one. I applied all of them and that was my first session and then I went back and I got them coloured."
How many tattoos do you have now?
"I have no idea. I still have some space and some that need to be finished, but the number doesn't really mean much to me at this point."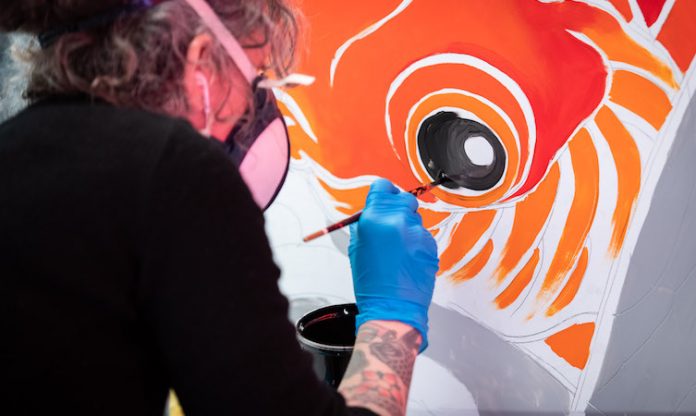 What other kind of creative passions do you do outside of the tattoo studio?
"When I was younger I was also graffiti artist. That's why when I was asked to do the Tattoo Car project I wasn't scared about working on something that is clearly larger than a person. I like to experiment with different techniques and not to get too focused on one thing only."
Which do you prefer: tattooing a car or tattooing a person?
"I definitely prefer tattooing a person. I'm happy that that's my everyday job and not the other way around, to be honest! It was nice to exercise my brain in a different way and actually really test how much I do know about tattoos and how much can I apply those lessons to other things. I really like the end result. I think we did an amazing job and I'm so happy to see it finished because it's been in my mind for so many months."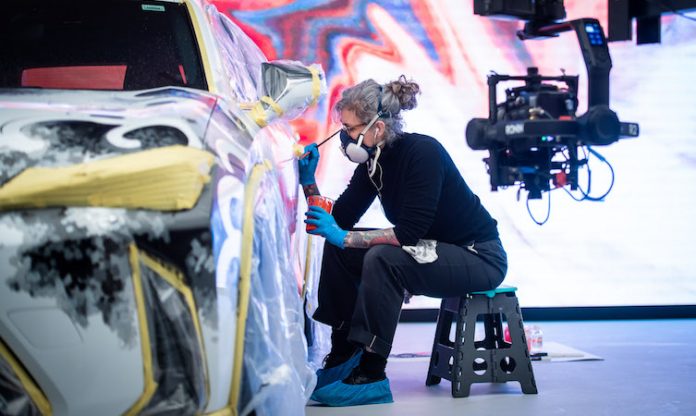 What have you learned from this project that you'll take back to your day job at Red Point Tattoo?
"I think that being able to go through this project definitely give me a lot of confidence with what I do on my customers and you know, if something similar came across like somebody asked me to do something like that again in the future, I know I have it in me."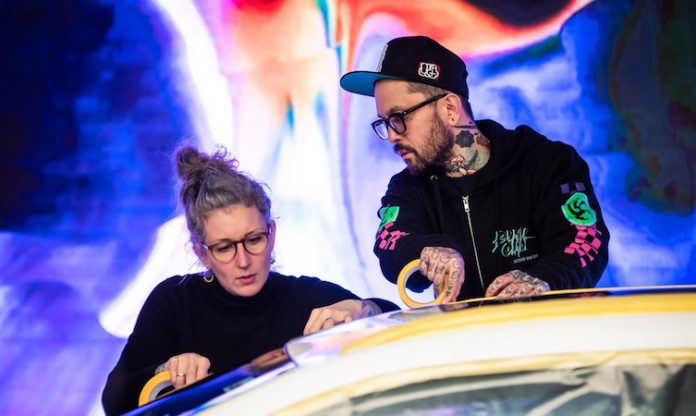 Tell us about your partner and how they're involved in the business and the project.
Yutaro's knowledge has been a treasure to me
"I'm very lucky to be married to Yutaro, who has 23 years of experience in tattooing so is senior to me in the business and his knowledge is just incredible. He is of Japanese origin, he was born in Japan and lived there for half of his life before he moved to America and then to the UK.
"His knowledge has been a treasure to me all throughout this project because any idea I could just run it by him and just show him the design. We do collaboration tattoos with the two of us at the same time people so I couldn't think of anybody else to tattoo a car at the same time with me – we just understand each other so well that it had to be him."