Lexus hybrid SUV sales in Europe have passed the milestone of a quarter of a million units, with more than 25 per cent of that number achieved in the UK. The total, recorded at the end of February, represents cumulative sales since the introduction of the RX 400h in 2005, the world's first luxury hybrid vehicle.
Lexus was a motor industry pioneer in originating the concept of a luxury SUV with the original RX model in 1998. Since that ground-breaking innovation, it has introduced new models and constantly improved the performance of its market-leading, self-charging hybrid technology. With more vehicles to choose from and growing customer demand for electrified powertrains that offer superior efficiency, growth in annual sales volumes has accelerated.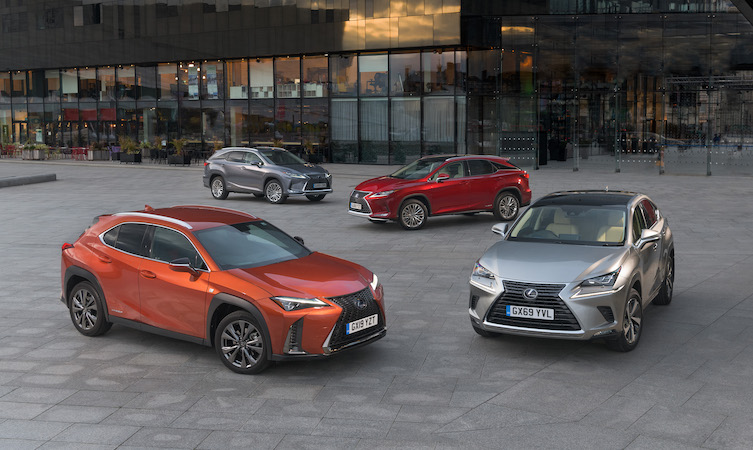 Certainly, UK customers have responded enthusiastically, with sales of the RX large luxury hybrid SUV reaching 35,825 units (127,203 Europe-wide). Now in its fourth generation, the RX range has expanded to include a specially designed seven-seat version, the RX L.
The mid-size NX, launched in 2014, has gained 23,045 hybrid sales (Europe 101,137), while the most recent addition to the line-up, the UX compact SUV, has enjoyed a strong start since its arrival in 2019 with 4,184 sales (Europe 22,171) and the status of the brand's current best-selling model.
| | | |
| --- | --- | --- |
| MODEL | UK SALES | EUROPE SALES |
| RX/RX L Hybrid (since 2005) | 35,825 | 127,203 |
| NX Hybrid (since 2014) | 23,045 | 101,137 |
| UX Hybrid (since 2019) | 4,184 | 22,171 |
| TOTAL (to end February 2020) | 63,054 | 250,511 |
Read more: Lexus celebrates its 30th anniversary with record global sales