First impressions count. And the impressive design of new Lexus RC premium coupe certainly makes it stand out. Take a closer look, however, and you'll find just as impressive features hiding in the details. In this post, we reveal the secrets of the RC.
Spindle grille
The trademark Lexus spindle grille on the RC is wider than those in saloon models. It also has a vertical rather than lateral mesh pattern. On the F Sport model, the spindle grille is wider and set lower than on any other Lexus model and is finished in a new F-pattern mesh.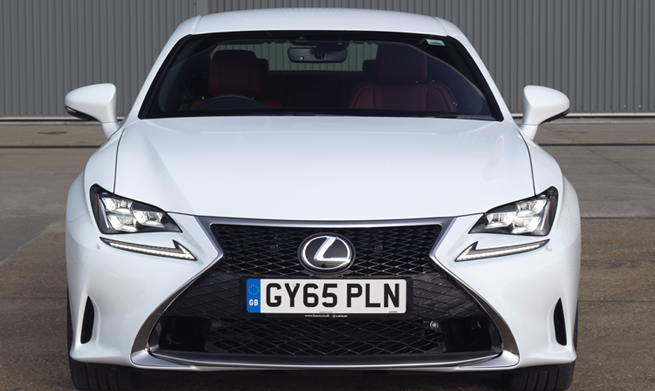 Electrostatic switches
The centre console has electrostatic switches to control air conditioning temperature: sliding a fingertip up or down the bar-shaped switch will adjust temperature in half-degree Centigrade or one-degree Fahrenheit increments. Alternatively, adjustments can be made by pressing the arrow markings on the top and bottom half of the switch.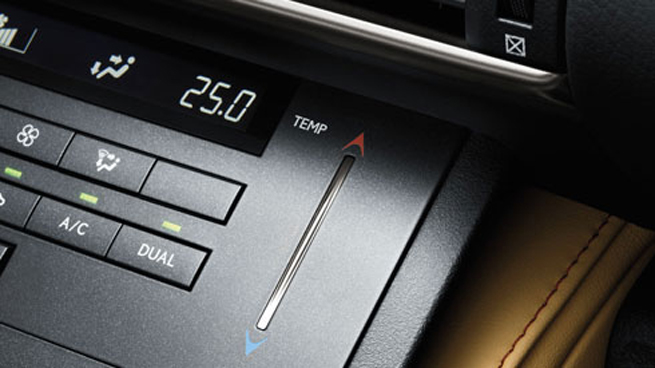 Rear seats
Unlike in some coupes, the rear seats in the RC are useable and practical. Access is made easy with a one-touch walk-in function using a lever on the shoulder of the front seats. This automatically slides the front seat forward while folding the seatback forward. The seat returns to its original position when the seatback is raised again.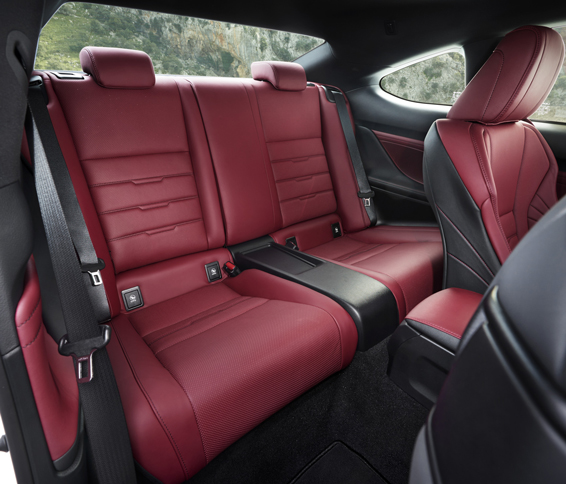 Paint
There are a choice of 10 colours available for the new Lexus RC, including Sonic White and Sonic Titanium, which are created using a two-stage painting process that gives a solid, crystalline lustre.
Sonic Red takes things a stage further. It is produced by a multi-layered technique that actually uses a silver base coat. This means the overall finish has brighter highlights and darker shading for a deeper, richer appearance.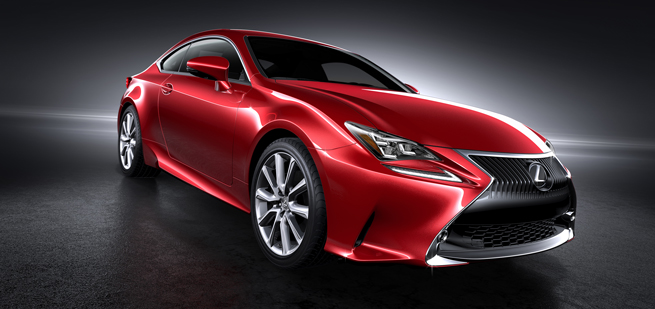 Shimamoku
In RC Premier models, the wood trim finish is called Shimamoku. The distinctive ribbon graining is made by a painstaking 67-step layering process of light and dark wood. The inspiration for this came from Yamaha concert pianos where the surface treatment prevents reflections from the stage lights which might distract the performer.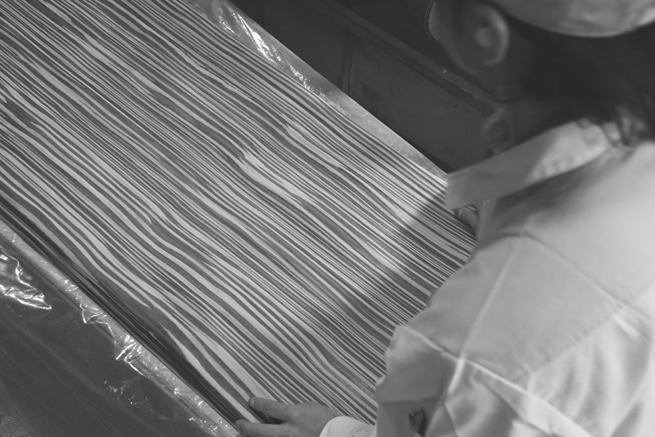 Artificial intelligence
The eight-speed transmission in the RC 200t features G AI-Shift Control, which varies gear shifts in line with the G Forces being generated.
G AI-Shift Control is activated when Sport drive mode is selected. So if the driver is braking hard before a corner, the G AI-Shift Control automatically downshifts and then selects the most suitable gear for the corner exit, giving the driver great throttle response.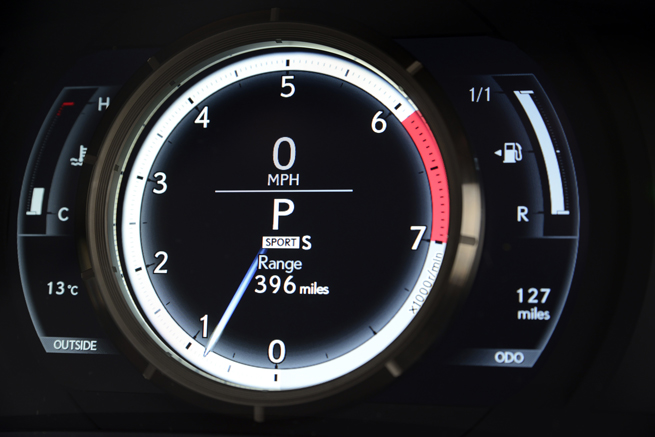 Mark Levinson Premium Surround System
A 17-speaker Mark Levinson Premium Surround System is part of the standard equipment on RC Premier models and is available as an option on F Sport cars. The system incorporates Signal Doctor, a new playback technology which compensates for high frequency losses and a lack of clarity that can occur when using digital music players. The result is a cleaner, richer sound closer to the original recording quality.