From promoting trust between man and machine and tapping into AI thinking in autonomous cars, to an adventure vehicle for people with disabilities, smart city pods armed with 5G antennas, a library of electric car sounds, and a members' car club on Mars – emerging designers from the final year Masters in Intelligent Mobility at London's famed Royal College of Art explore the future of transport in inventive and imaginative ways, writes Nargess Banks.
Attitudes towards automation by Daniel Vorley
Daniel Vorley's interface offers intuitive communication as a way of understanding how AI thinks, so as to improve user-experience in autonomous vehicles. Learning from neuroimaging, his design concept takes the form of a flow of holographic particles around the perimeter of the cabin, changing as the vehicle enters different environments. The idea is for the passenger and vehicle to communicate through subconscious channels – facial expression and posture – for a more intuitive dialogue between man and machine.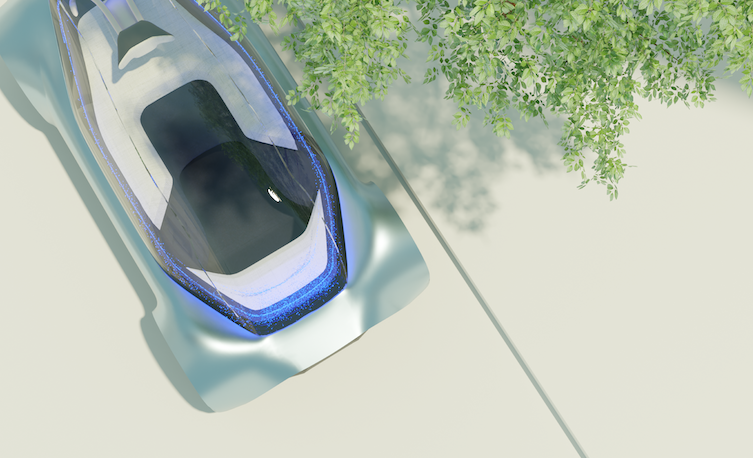 Aesthetic experiences of future vehicles by Oliver Winter
Oliver Winter's autonomous vehicle is designed to improve family journeys. Working with social psychologists, spatial designers and regular families, the interior concept offers a social and interactive space to help reduce driver and passenger stress.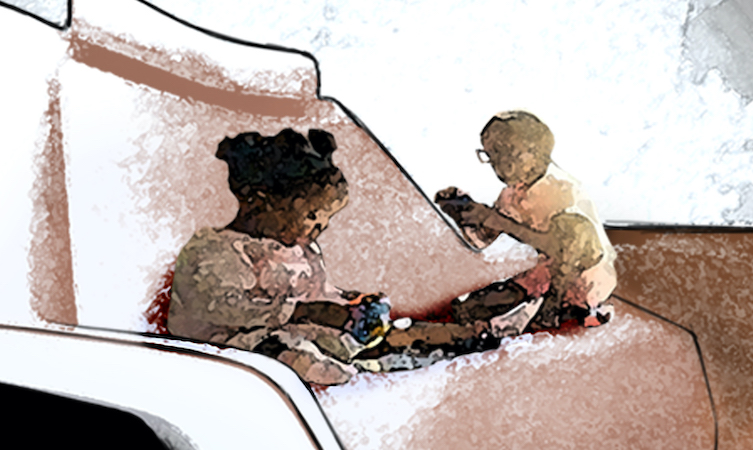 Screen technologies are replaced with analogue and interactive experiences; while a combination of embroidered surfaces, textured fabrics and smart materials (designed alongside RCA textile student Lizzy Stufzand) help create an environment to heighten user-experience and sensory curiosity.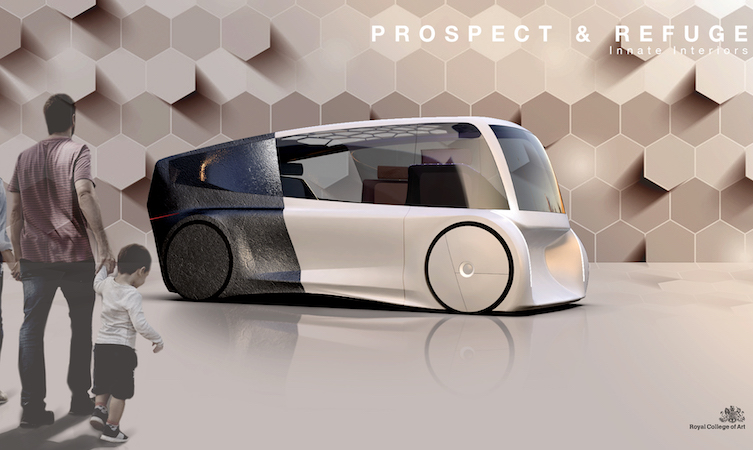 Socially inclusive design by Vidyut Naidu
This is an adventure vehicle for the paraplegic. Vidyut Naidu's research found that mobility and adventure can impact positively on mental and physical health, yet the variety of thrill-seeking activities available to people with disabilities are hugely limited.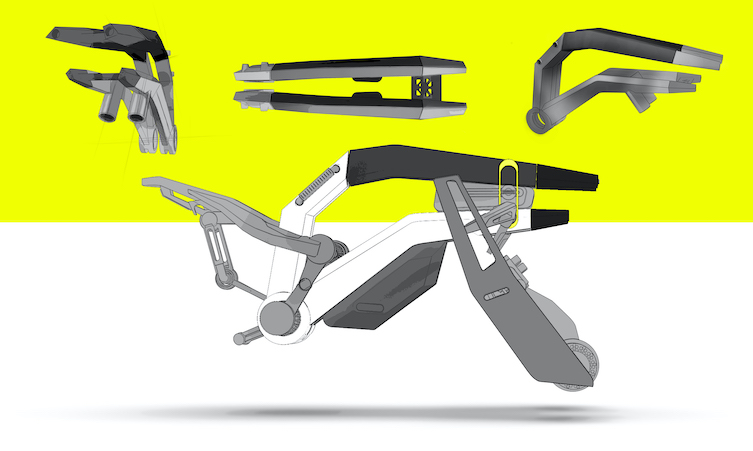 His concept takes from Dvaita – the ancient Indian philosophy of dualism, the synergy between mind and body, physical and spiritual. The vehicle highlights the importance of inclusive design in mobility and developing alternatives for overlooked demographic groups.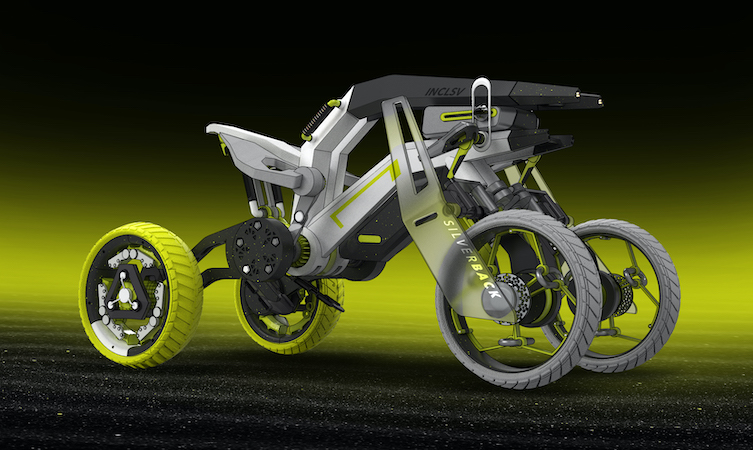 Inhabiting future cities by Hiu Li
This is a utility vehicle for the future smart city, where one challenge is connecting an entire population to high-speed 5G service, thus leading to the risk of traffic accidents between autonomous cars and pedestrians.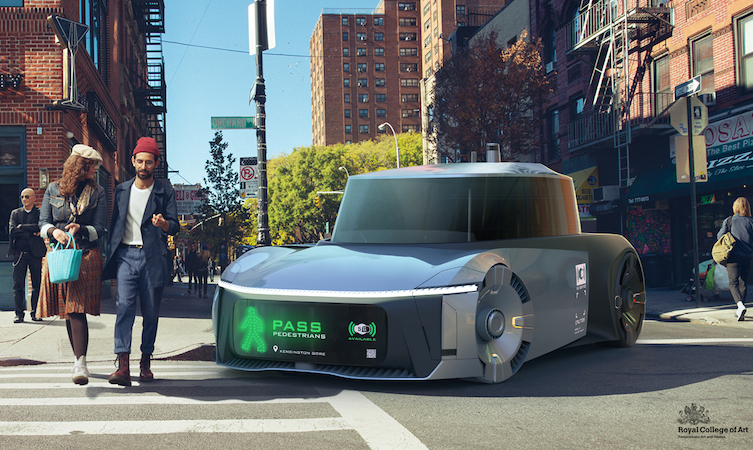 Hiu Li's concept therefore incorporates a 5G antenna and data hub to act as a signal repeater and help driverless transport systems communicate with one another and with other road users for the prevention of accidents.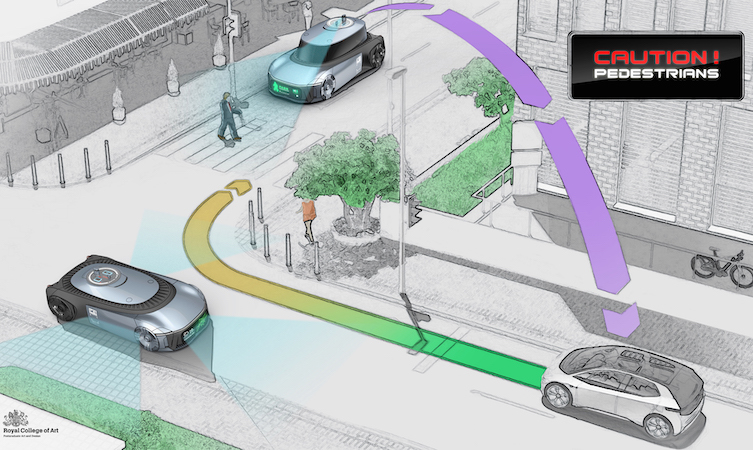 Inhabiting future cities by Andy Zou
This members shared commuter vehicle for megacities is a self-driving, six-passenger minibus. Andy Zou's design offers an adjustable modular interior, made up of smaller elements that connect to the main vehicle even while moving.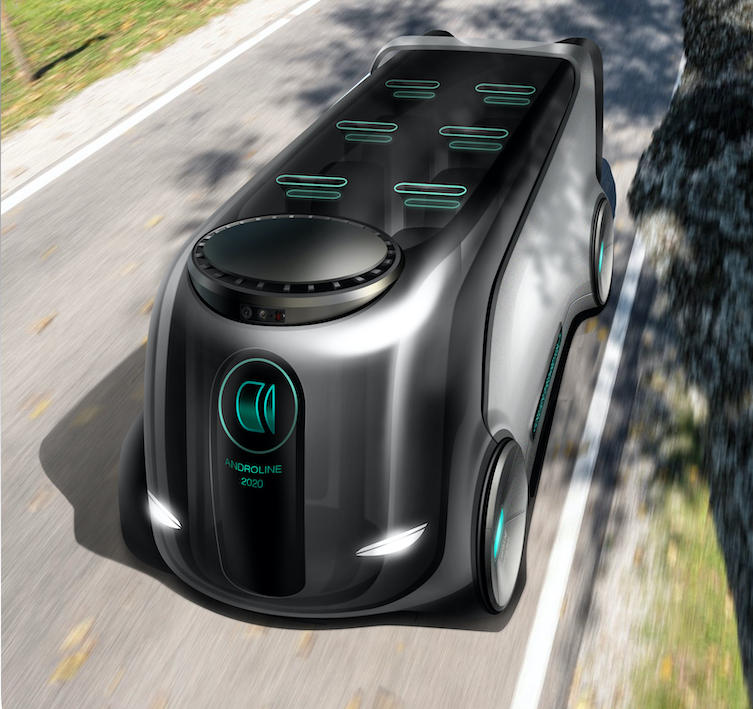 The concept is designed to improve public transport so travellers can interchange seamlessly and effortlessly while the bus is mobile, removing the need for traditional bus stops. Zou believes his concept has potential future applications in scenarios where no physical stations can be built, including, say, on Mars.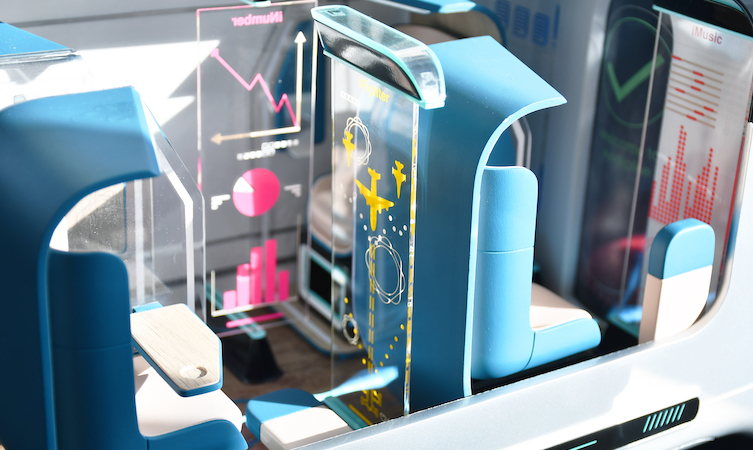 Aesthetic experiences of future vehicles by Johannes Recla
Johannes Recla takes on the sonic side of electric vehicles, which are legally required to have an acoustic alert system for when they travel under 30mph. His concept offers a library of sounds and shapes, applied to enhance the visual design of the car.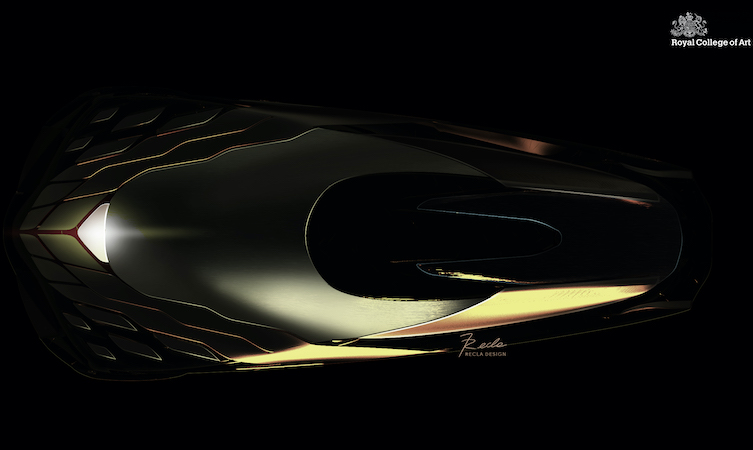 Since vehicle body parts have particular acoustic properties triggered by airflow, sound will inspire the creative process. The location and material properties of the parts will open up opportunities for new design solutions and create directional and speed-depending acoustic properties for future electric cars.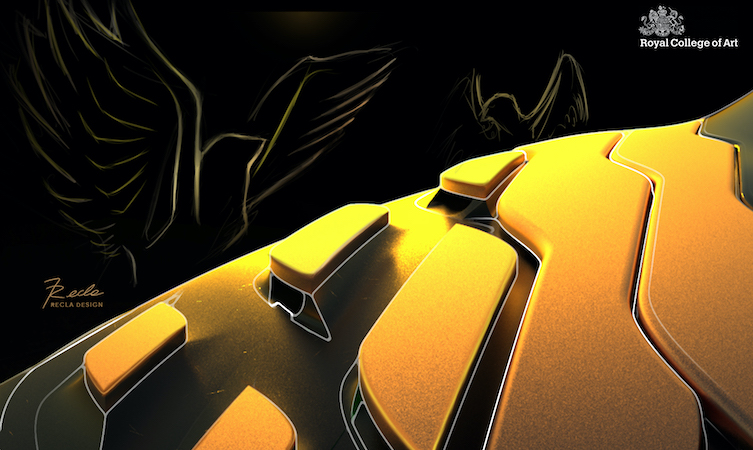 Read more: Lexus lunar design concepts shoot for the moon