Looking for a way to keep the kids and yourself entertained? How about building your very own concept car? You can even have a go at creating a paper model of the Lexus UX 250h compact SUV, too.
The LF-30 Electrified concept was revealed at the Tokyo Motor Show in 2019. It represents our vision for what a future generation of electrified vehicles might look like. The concept features state-of-the-art technologies including augmented reality, in-wheel electric motors, and autonomous driving.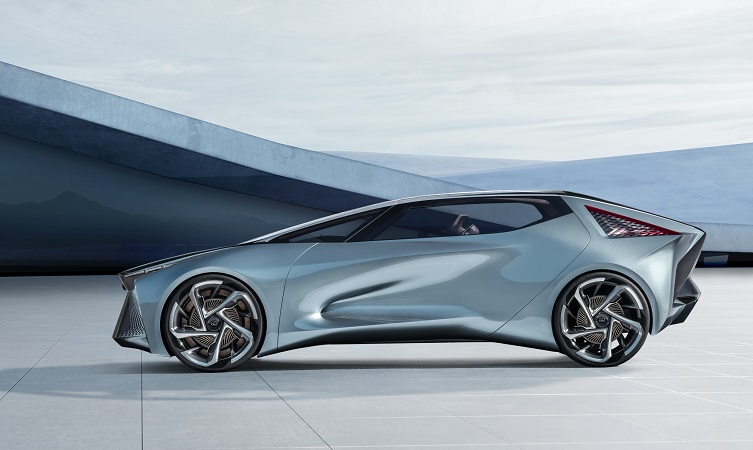 As this striking concept is a complete one-off and it's unlikely anyone will be able to experience the real thing (yet), we decided to give you the chance to bring the future into your home. In fact, the LF-30 Electrified paper model comes courtesy of Lexus Design chief Koichi Suga himself.
How to build your paper model
You'll need access to a colour printer, some paper glue or double-sided tape, and a pair of scissors (an adult will need to supervise a younger child throughout this process).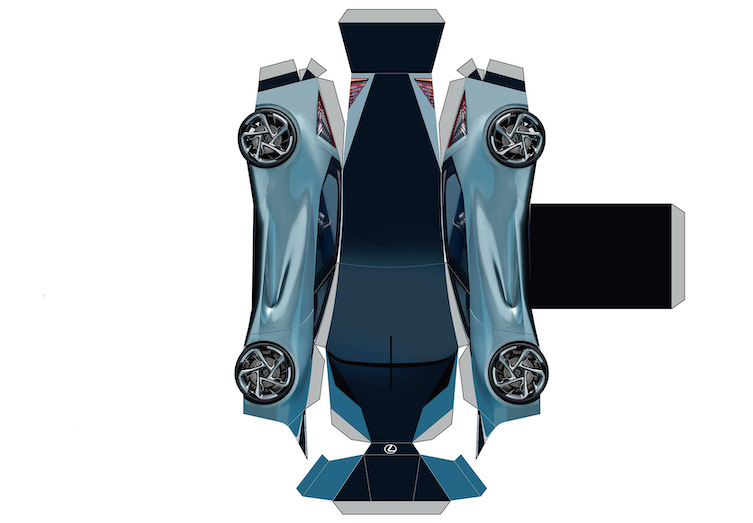 First, download and print the high-resolution PDF of your chosen Lexus paper model using these links, depending on which you prefer:
Download Lexus LF-30 Electrified concept template
Download Lexus UX 250h template
If you have the option to print the pdf document on A3 paper, rather than A4, this will make the building a little less fiddly and give you a bigger model at the end.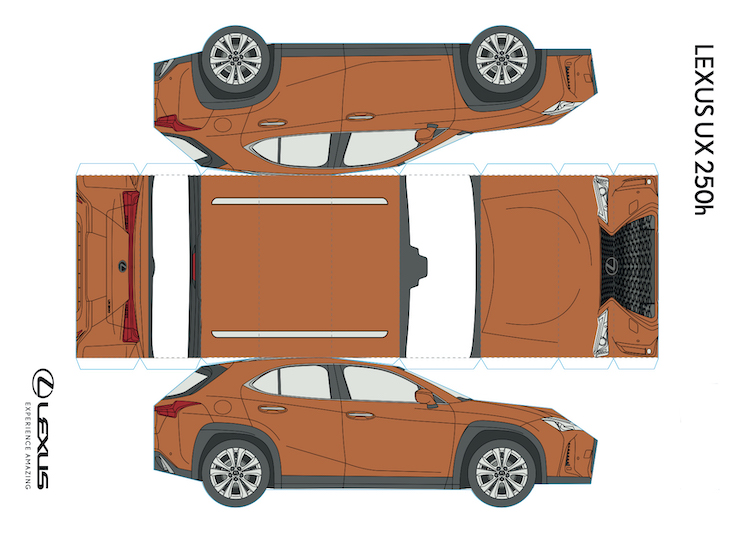 Using scissors, carefully cut out the template, being especially careful not to cut off the grey tabs (these are white on the UX version).
Fold and glue all of these tabs so they adhere to the underside of the adjacent panel – doing so will pull the car into the three-dimensional shape that should resemble your chosen Lexus. Using a ruler when folding will help ensure a perfectly straight folded edge.
This activity is recommended for older children; it should take about an hour to carefully put your model together. You can download additional instructions here.
At the end of this process, your paper model should look something like this: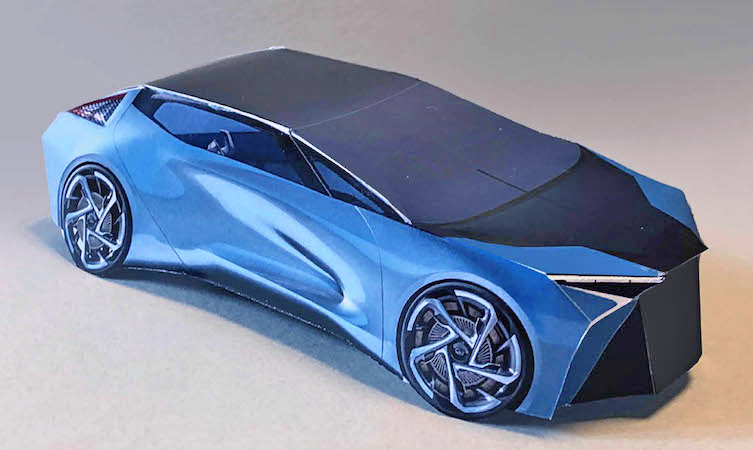 Are you happy with your LF-30 Electrified or Lexus UX paper model? Then share your efforts with us on our social media channels:
Twitter: @LexusUK
Facebook: @LexusUK
Instagram: @LexusUK