Kyla McCallum's paper Lexus UX 300e model is mind-bogglingly detailed. Just look at the tiny perforations in the leather seats, the tiny clock on the dashboard and the intricacy of the spindle grille.
But why did we decide to make a miniature version of our all-electric Lexus UX 300e out of paper? To qualify as a Takumi, or master craftsperson, Lexus engineers must be able to demonstrate their dexterity by folding an origami cat. Easy, you might think, until you realise that they must fold it with their non-dominant hand, and in under 90 seconds.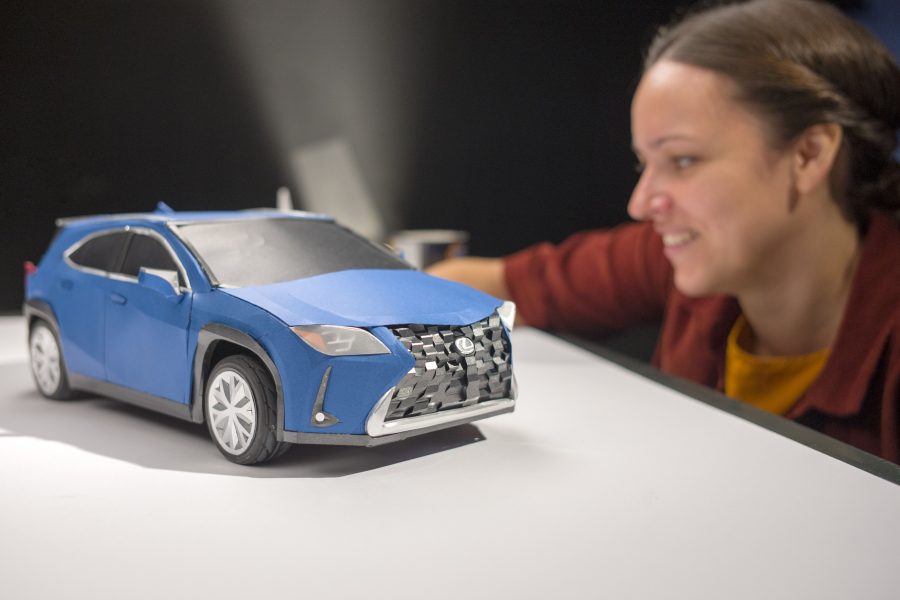 We decided to take this concept to the next level so, as a tribute to the craftsmanship in Lexus vehicles, we commissioned Scottish paper artist Kyla McCallum to build us a model car based on a 1:10 scale remote controlled car chassis, and made entirely from paper.
Japan, of course, has a long tradition of intricate paper art forms. Origami has been part of Japanese culture for 2,000 years, while the extremely delicate art of Kirie paper cutting has been practiced since the 7th century. Kirigami is essentially a mixture of the two. All these techniques have been incorporated into the finished paper replica.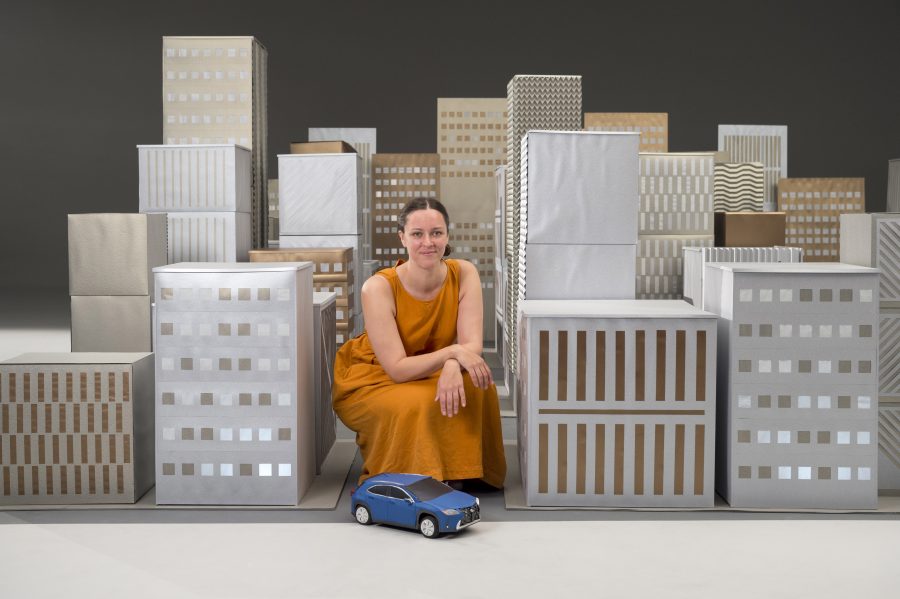 Paper art isn't a hobby for Kyla, who is based in London. She does this for a living and, unsurprisingly, she is extremely passionate about this humble material: "Paper's so unassuming. You see it every day, but you don't really notice it. But I love the fact that you can use it to create all these amazing shapes. Origami is a skill where you have to be precise and technical."
The entire project took Kyla four months from initial design to the finished model, with the exterior of the car taking five-and-a-half weeks to build. The paper Lexus UX 300e is made up of 100 individual pieces of paper, each finely cut and folded. "When I ordered the paper and sat down to begin, I had a bit of panic", says Kyla. "I realised how curved a lot of elements of the car are – it's quite an unusual shape to recreate. It's definitely one of the toughest projects I've worked on."
Kyla used FSC Certified 120gsm paper, which is quite thin while also being strong enough to allow for all the curved elements of the model. While paper cutting, or Kirie as it is known in Japan, was a key technique in creating the Paper Lexus UX, there were other complex methods too.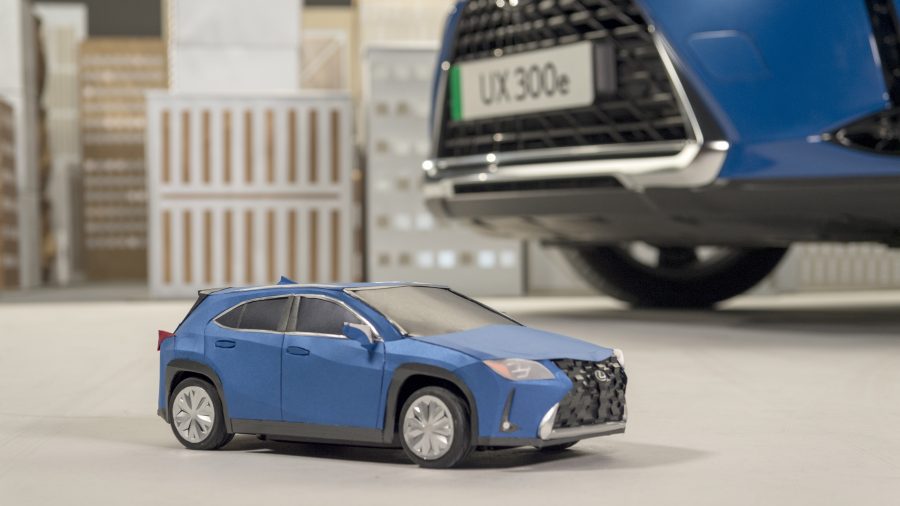 "The grille was made using Kirigami, which I don't get to use so often. ", explains Kyla, "I had to lightly score the paper to create the folds that go up and down the grille."
Due to the lack of space around the remote-controlled car chassis, the paper Lexus UX 300e's interior was separate to the car itself. About the size of a shoe box, this is where the tiny details really come into play. Look closely and you can see a start button and even minute 'stitching' on the gear selector.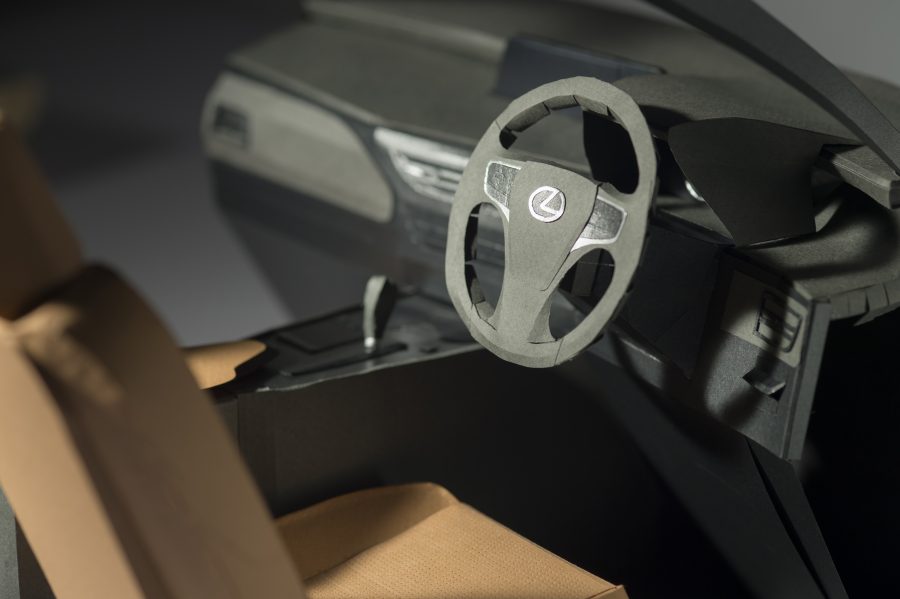 It was made using a variety of different textured papers to mimic the fabrics in the real car, while the tiny perforations in the seats were created by hand using a tool called an awl.
"For the interior it was quite tricky deciding what size to make it, and I had to tweak it quite a lot because there were so many tiny little details. The wheel was the trickiest part and was made by scoring many concentric circles, then cutting a star shape with a scalpel in the centre and curling each strip around to give it the 3D shape," Kyla reveals.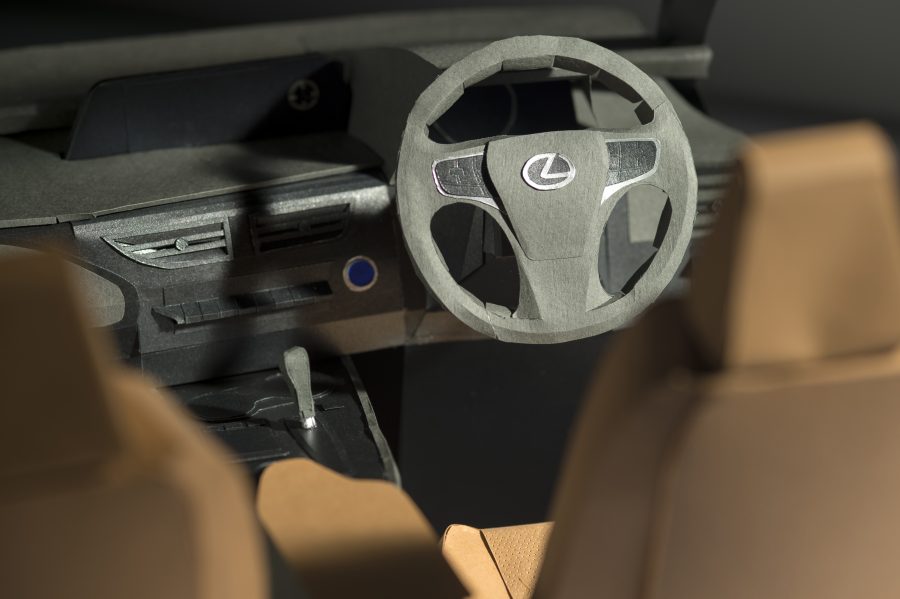 If you have a paper car, then you need a paper city for it to drive around too, complete with miniature charging point for the UX 300e. For the buildings, 300-gram paper was used along with origami folding techniques to create a variety of different textures. "The city is more purist origami, as I've created several sections with folded patterns and creasing."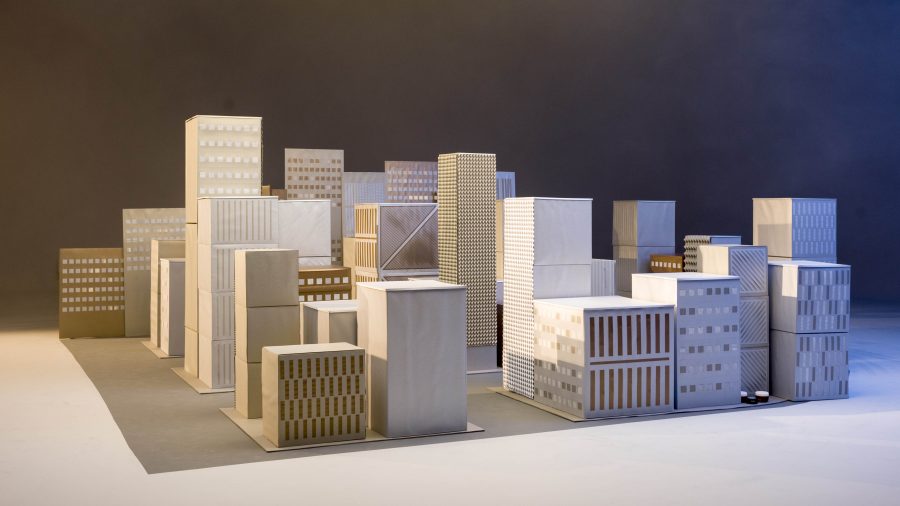 What do you think to the Paper Lexus UX 300e? Have you created any masterpieces from paper? Let us know in the comments below.