As delicate as lace, as expressive as drawing – those are the hallmarks of kirie, or papercutting. Since the 7th century, Japan's kirie practitioners have been transforming single pieces of paper into intricate artworks – armed with only a blade and their imagination.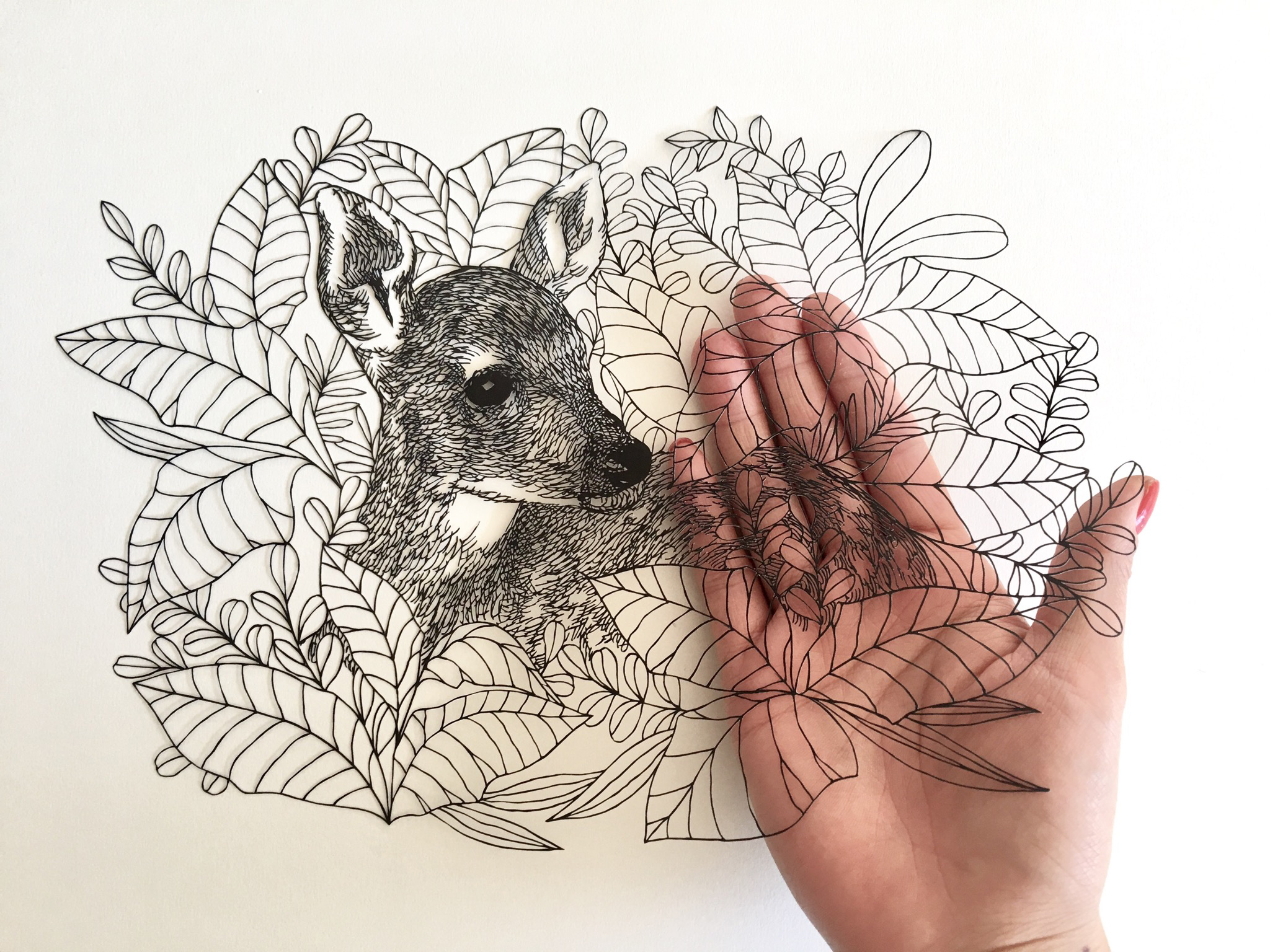 The art of papercutting is, of course, not exclusive to Japan – but the country's washi paper-making skills have kept it in the spotlight. During the Edo Period (1603–1868), it was even a theatrical performance, with artists cutting patterns in front of an audience. And now, just like origami and ukiyo-e,  kirie is witnessing a resurgence: here, Hazel Plush meets artists from all over the world who are taking this humble heritage to new, breathtaking heights.
Read more:Meet Nahoko Kojima, the paper cutting artist
Swimming
By Karen Watanabe – Paris, France
"I can't remember when exactly I started kirie. As a child, I used to observe my father working as an engraver artist. He taught me engraving techniques, and I gradually discovered the use of paper not only as a support for engraving, but also as a material in itself – to work, fold, embroider and cut.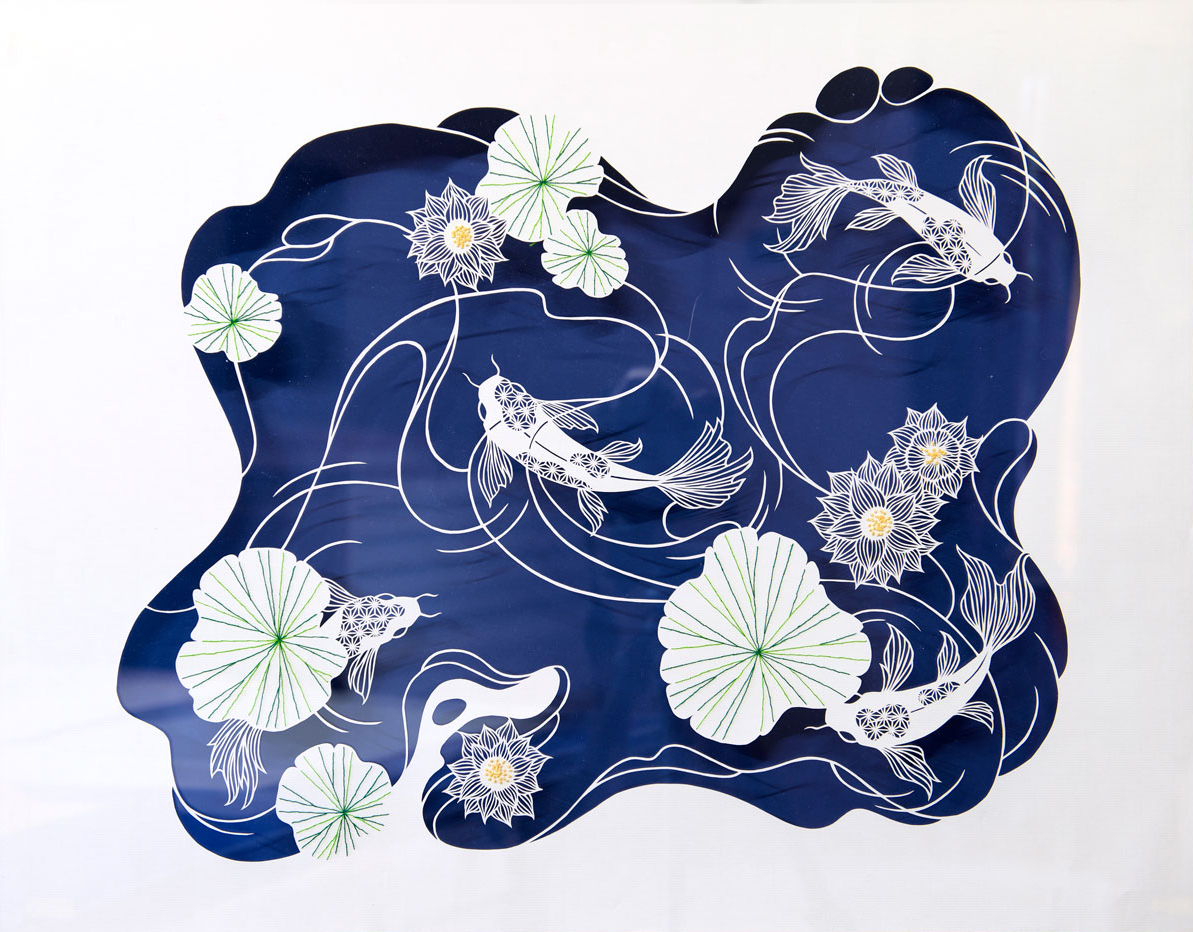 "I enjoy choosing a paper, touching it and testing it; then finding a world for it to live in, playing with the contrast of full and empty, and dressing the shapes with patterns. I like to pay attention to the subtle details around me, and imagine a story – told by the edge of a knife."
Instagram: @karenwatanabe_paperart
Abstract
By Ali Harrison – Toronto, Canada
"I really love freehand papercutting, without a pattern drawn out. I'm never sure how the piece will turn out until I begin cutting – it's like drawing with the blade instead of a pen or pencil.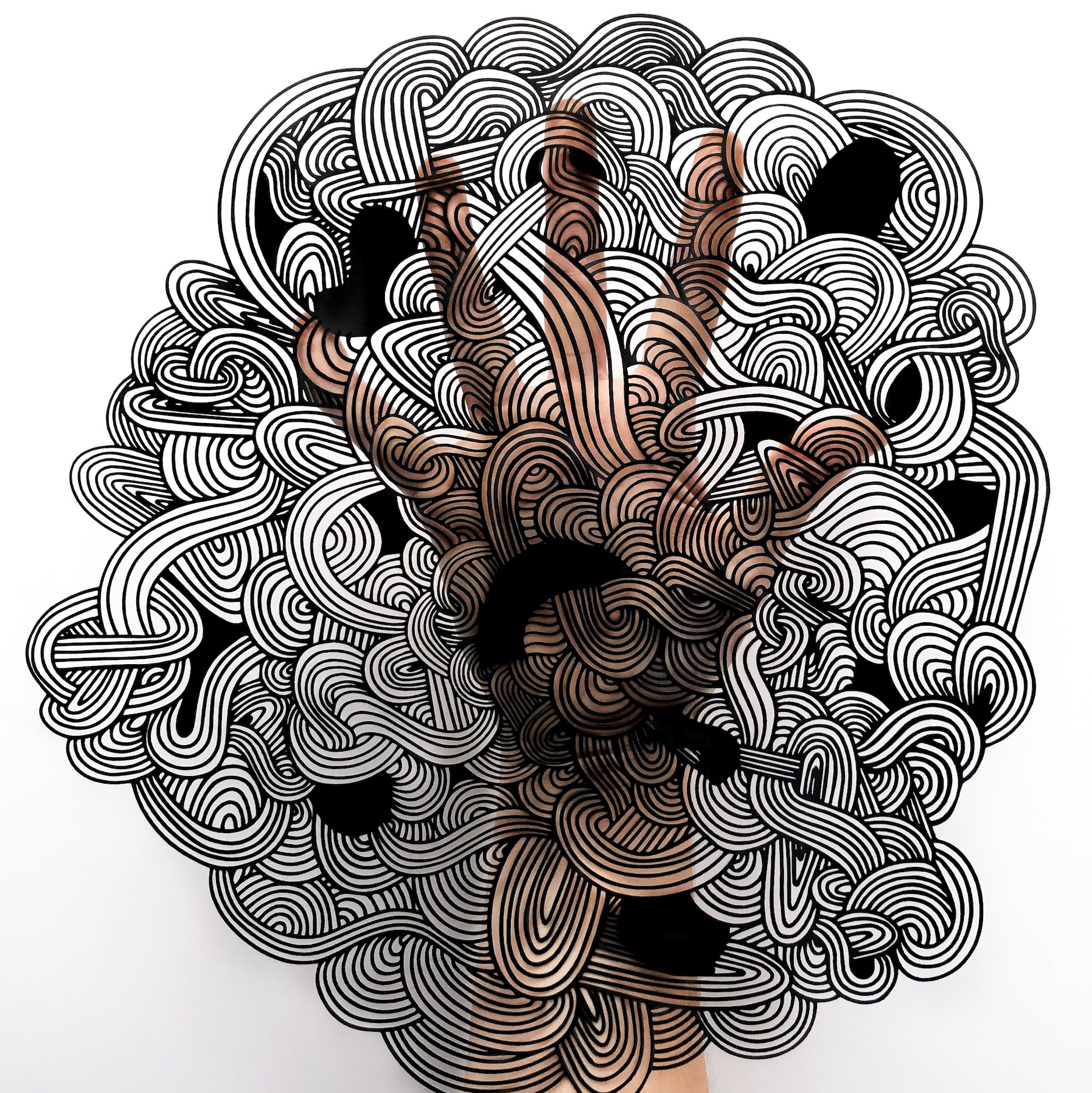 "I was never really talented at drawing or painting, and didn't consider myself an artist until I started papercutting: it felt totally different to me than other forms of art I had tried. I like playing around with negative and positive space in the paper, and repeating patterns that mimic what we see in nature."
Instagram: @lightandpaperali
A Fawn
By Kanako Abe – Washington State, USA
"I began doing kirie back in 2012 as a hobby, but took it professional in 2018. For beginners, I always advise cutting different weights of paper to see which ones you feel comfortable with.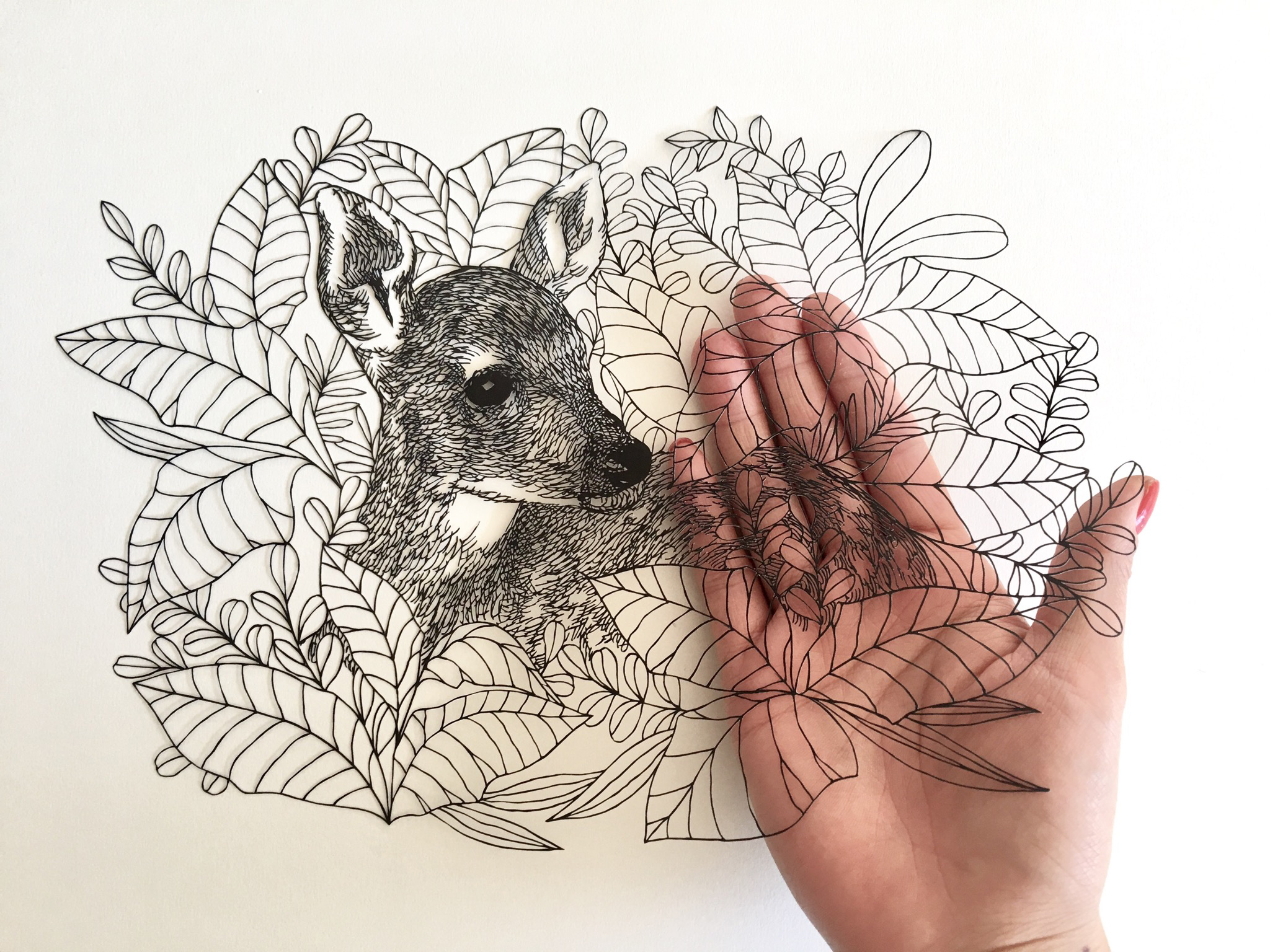 "If you're just starting out, the only way to really improve your skills is to spend many hours practising. And, make sure you stretch!"
Instagram: @abemanatee
Stay Wild
By Emma Boyes – Cumbria, England
"I've been working with paper for over ten years now, and first fell in love with it while studying 3D design at art college. I am now a product designer specialising in paper craft.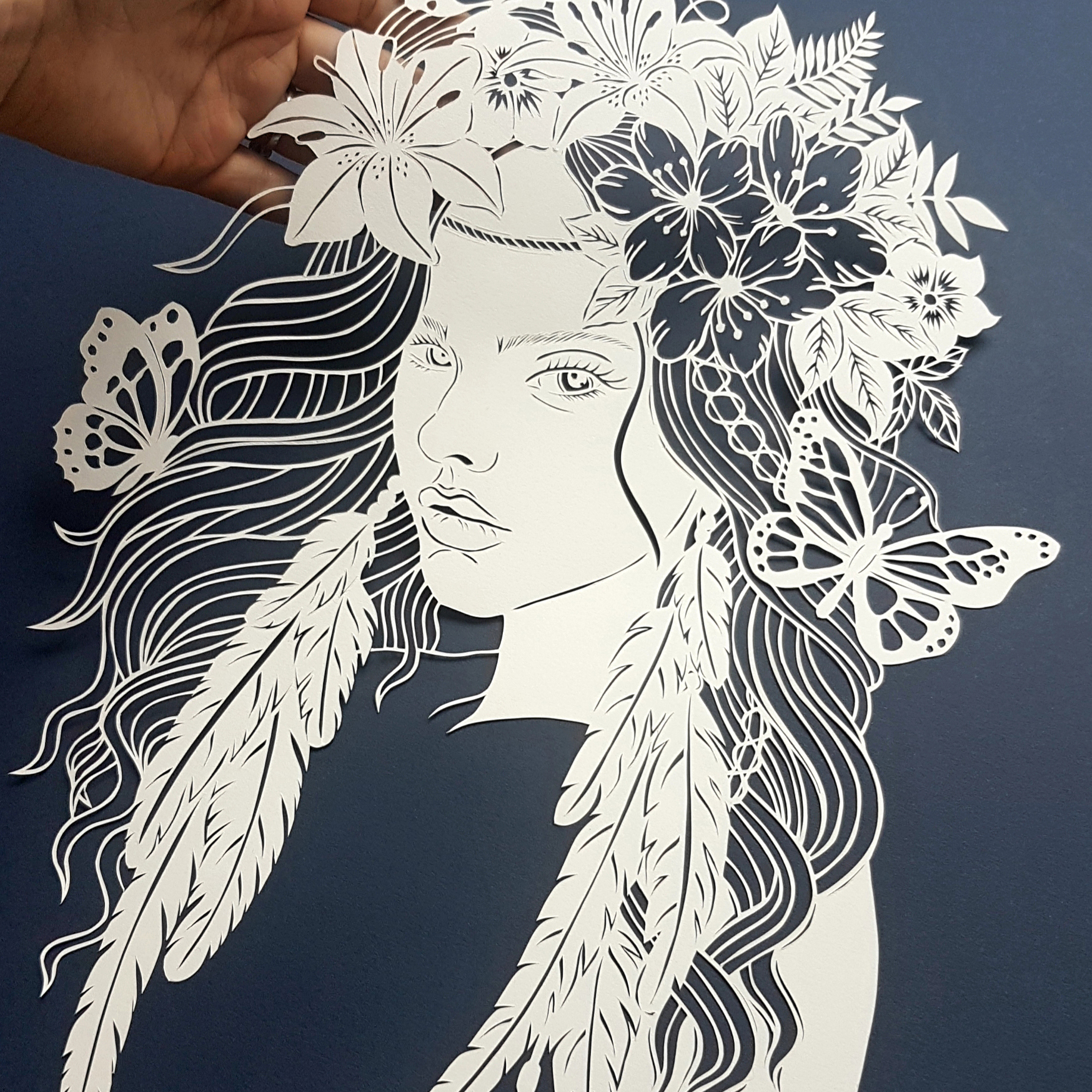 "The possibilities with paper are endless: you can go from an ordinary sheet to a piece of art, using just a few tools and your imagination. My work is inspired by the magic and wonder of the natural world: I live on the edge of the Lake District National Park, it's where I get all my ideas."
Instagram: @emmaboyespapercreations
Flourishing
By Eugenia Zoloto – Kiev, Ukraine
"I am a self-taught artist, and started papercutting seven years ago. People and nature are the main theme of my pieces: flowers, insects and animals live in my works.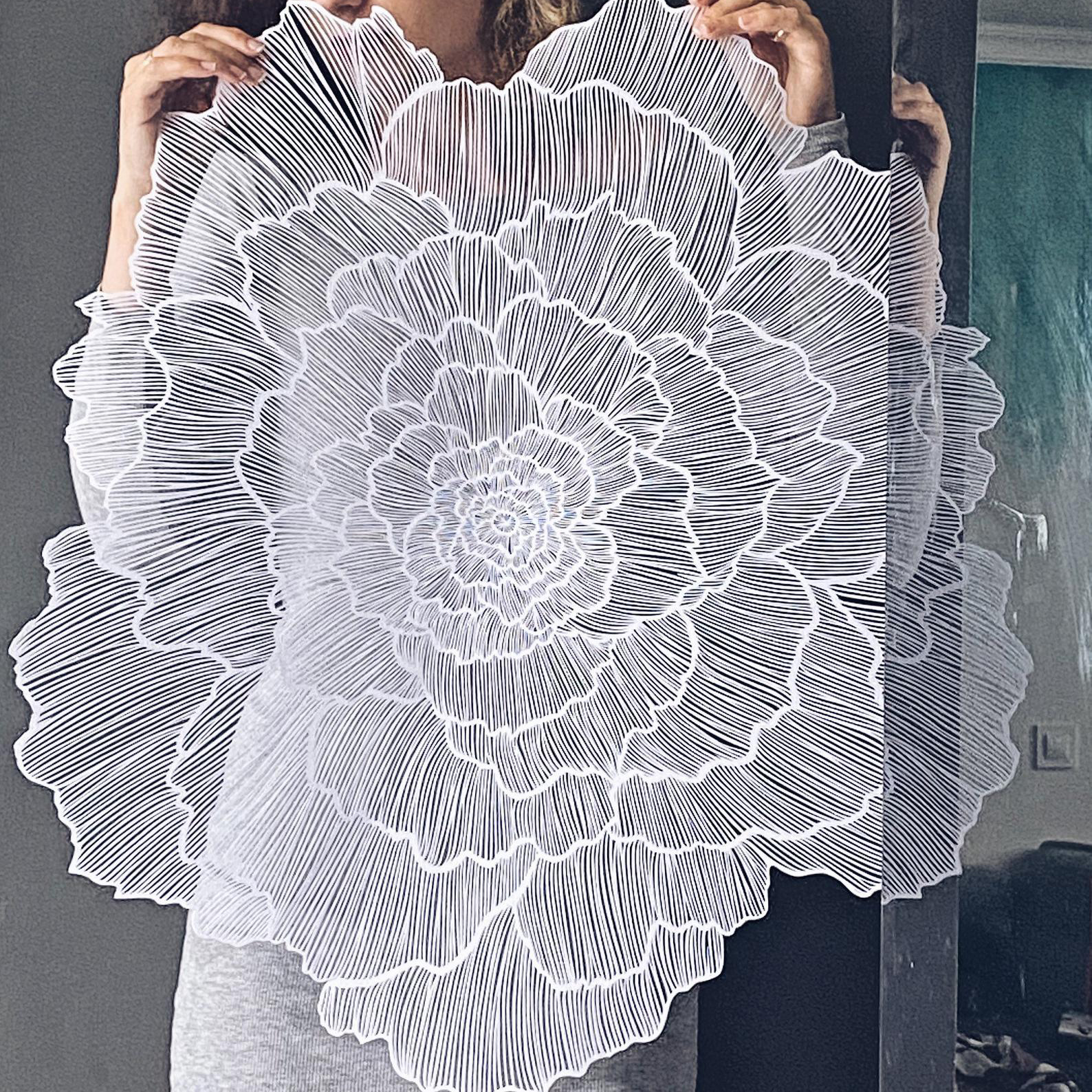 "I adore paper because it can be plain, laced, or sculptured – in 2D or 3D – and you can fold, emboss, cut and quill it. There are so many ways to speak with it beautifully."
Instagram: @eugenia_zoloto
Halcyon
By Pippa Dyrlaga – West Yorkshire, England
"The wildlife and nature of waterways have always inspired me – as well as Japanese woodcuts, old photography and art history. As I've grown older, I also feel more confident to approach subject matter that is important to me: everyday life, social history, and my own experiences.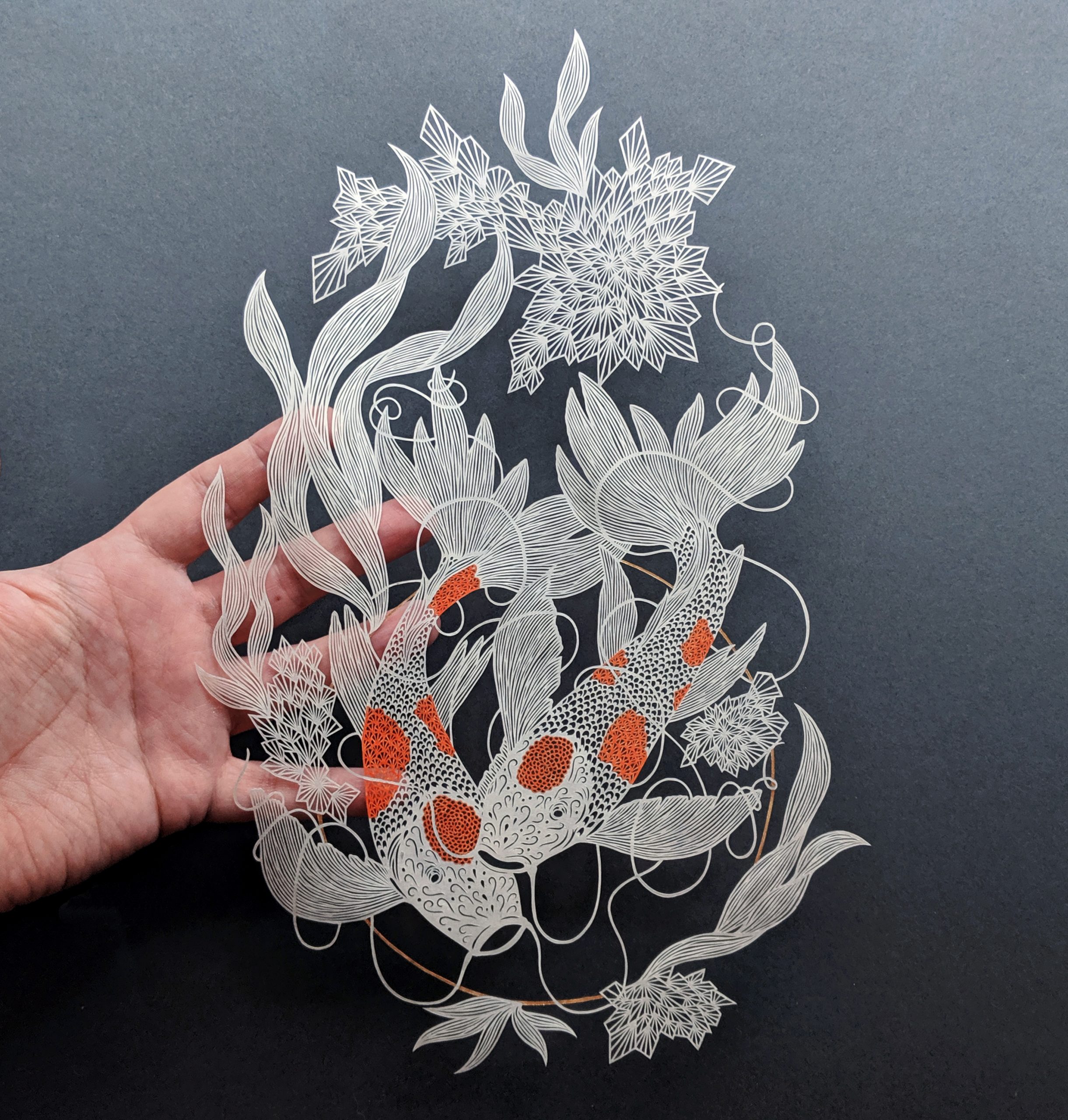 "I've been cutting paper for around 12 years now; I fell in love with it while studying, and knew it was the medium for me."
Instagram: @bearfollowscat
Youyan
By Yoko Kashio – Hokkaido, Japan
"The thinner the kirie is, the more fun I have: I feel very calm when I am creating it, and the sense of accomplishment when it's finished is amazing. When I'm working on a piece, it feels like I can go on forever.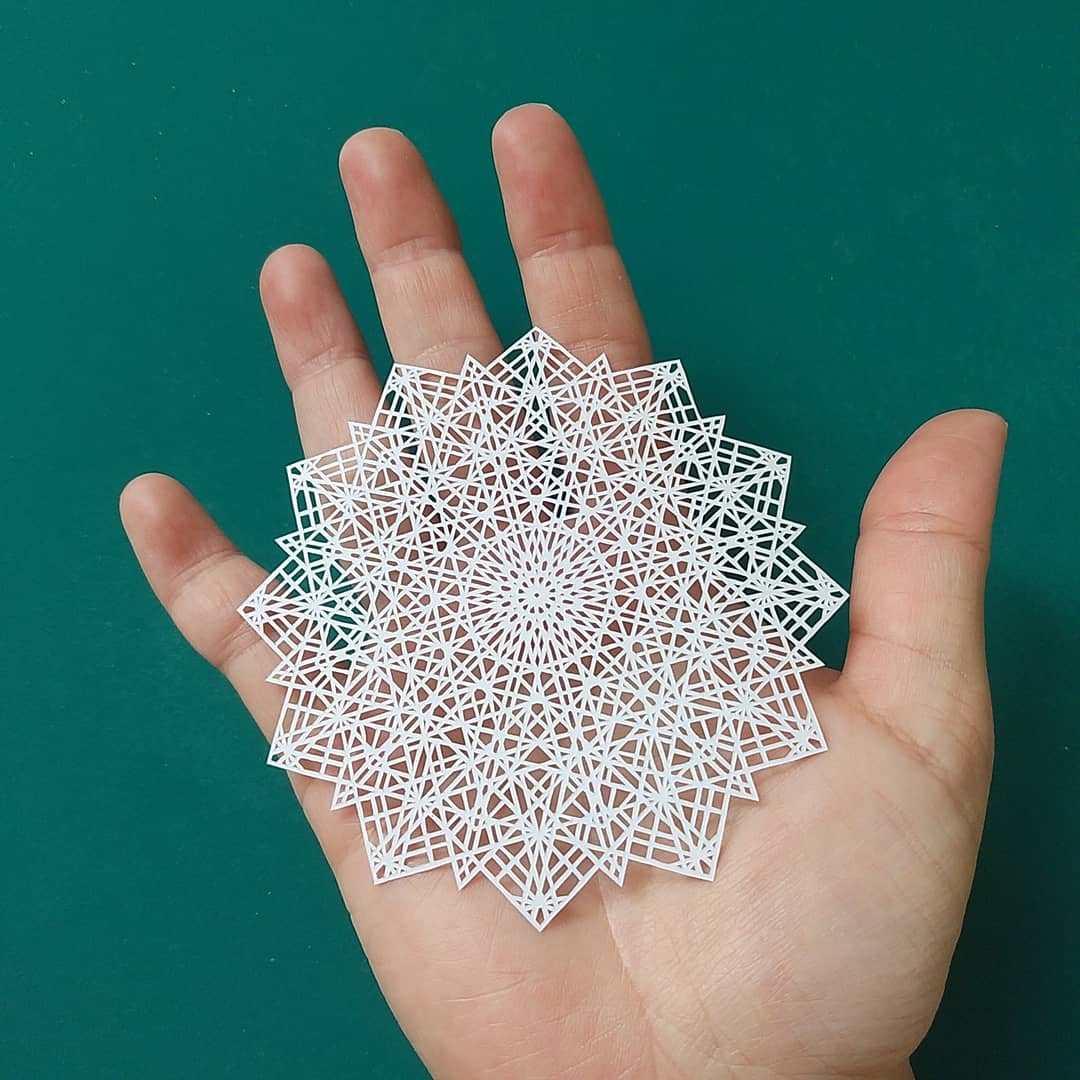 "I make my own designs, and am proud that each one is unique. But when I started kirie, I cut colouring books – they are a great place to find designs as a beginner."
Instagram: @youyan3
Infinite Connections
By Anna Maria Bellmann – Lake Starnberg, Germany
"This piece was created during lockdown, when I could only travel in my mind. It is inspired by the Indian art of kolams, in which rice flour is sprinkled on the floor in intricate patterns. They are thought to bring luck and blessings, while also feeding the ants and birds: the ultimate harmony between all creatures.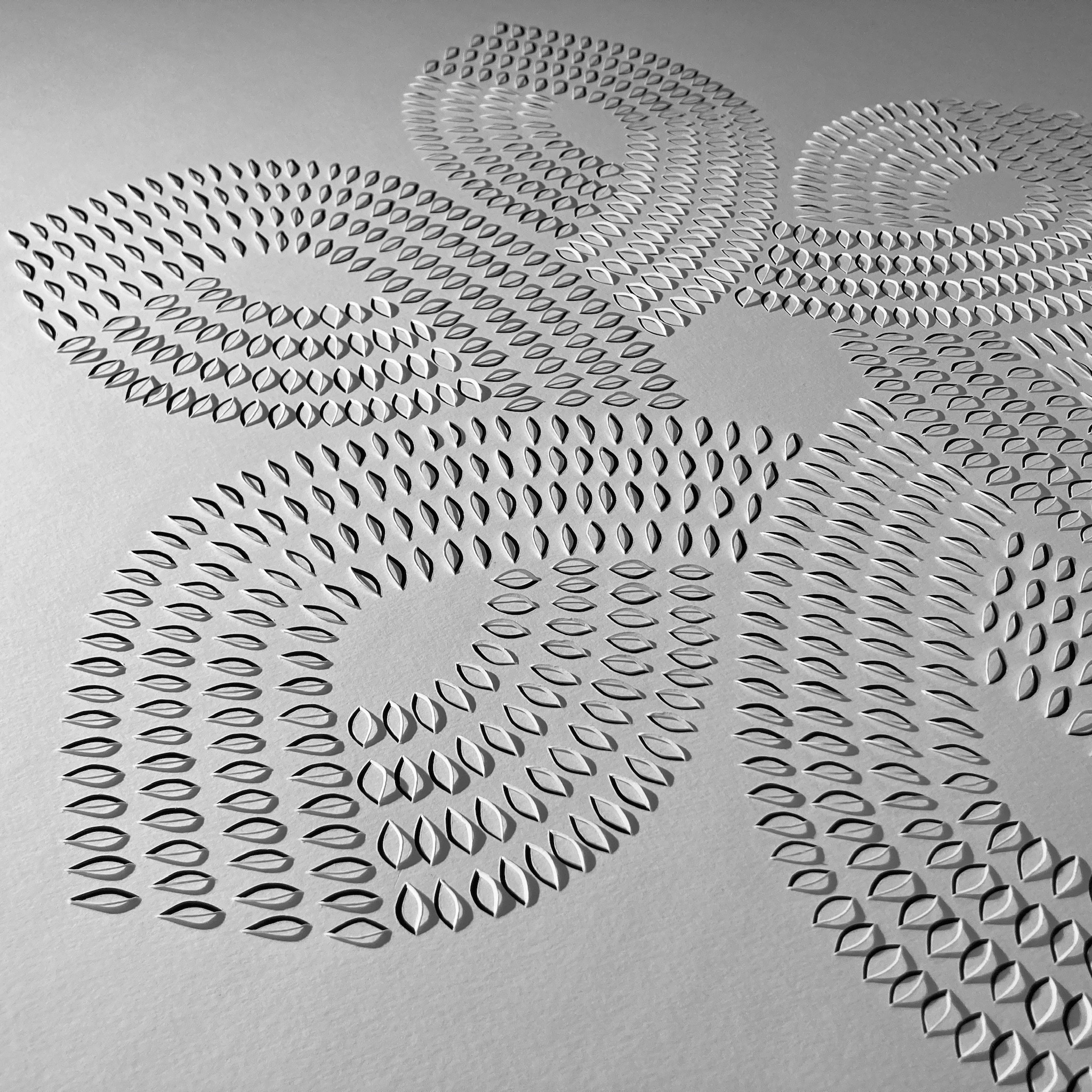 "I have been creating my works for 13 years – playing with light by cutting and folding paper, using its living energy. What started out as a childhood hobby has turned into a lifelong passion."
Instagram: @annamaria_bellmann
 Snake
By Bronwen Jones – Edinburgh, Scotland
"Making this papercut was quite challenging: it was one of the biggest pieces I'd attempted, and there were lots of little details in it. It took around a week to finish.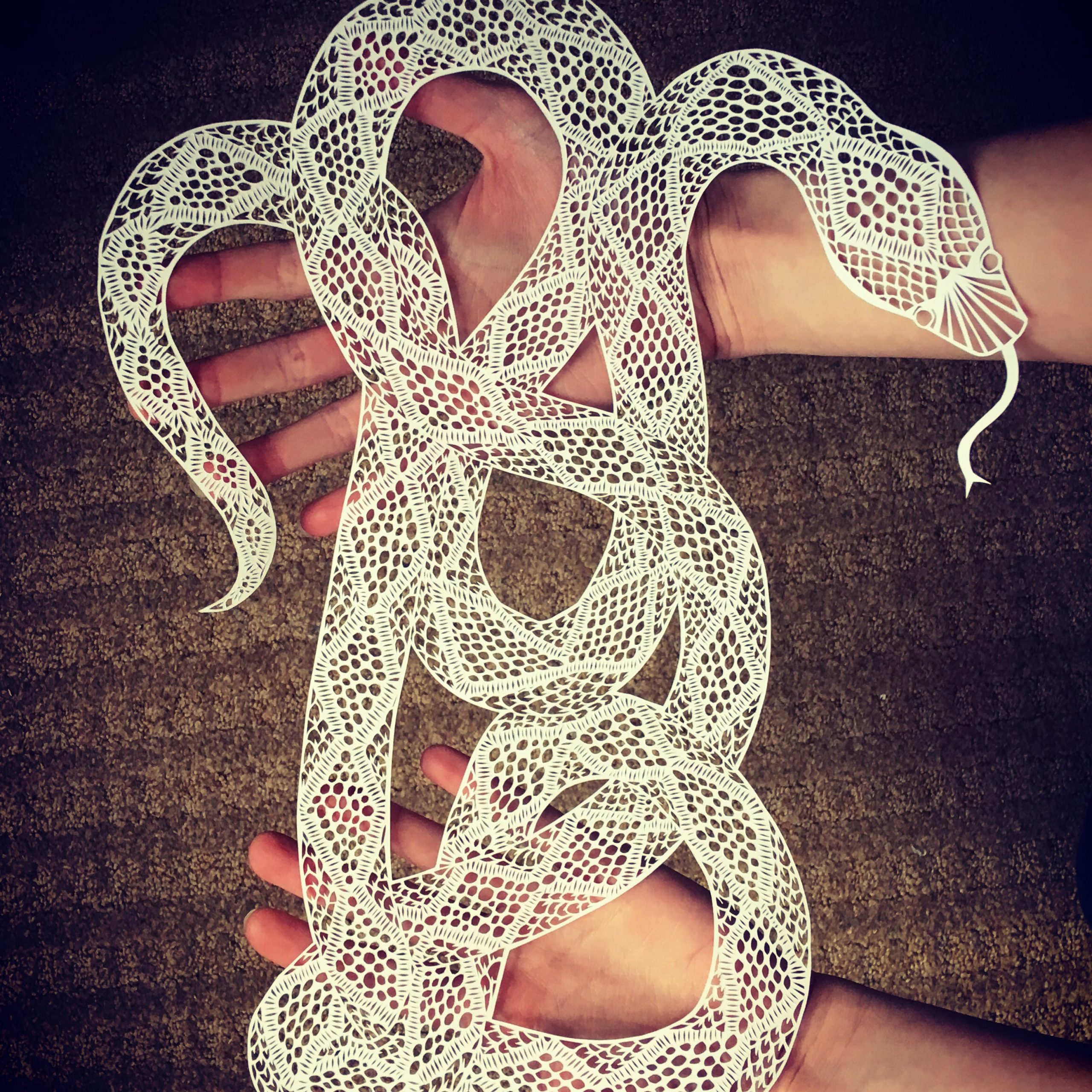 "There were points where I'd been cutting the same shape for hours, but once it was done I was pretty pleased with the outcome. I think it was worth it!"
Instagram: @bronwenspaper