Isamu Noguchi was one of the most imaginative and lyrical artists and designers of the last century. He dedicated his life to sculpting the world he wished to inhabit, drawing influences from the two places he called home – Japan and the United States – while refusing to be influenced by existing styles or movements. Through avant-garde collaborations, experimental use of materials and the learning of ancient artisanal skills, Noguchi believed that art's fundamental duty was to be socially relevant: "Art… is something that teaches human beings how to become more human."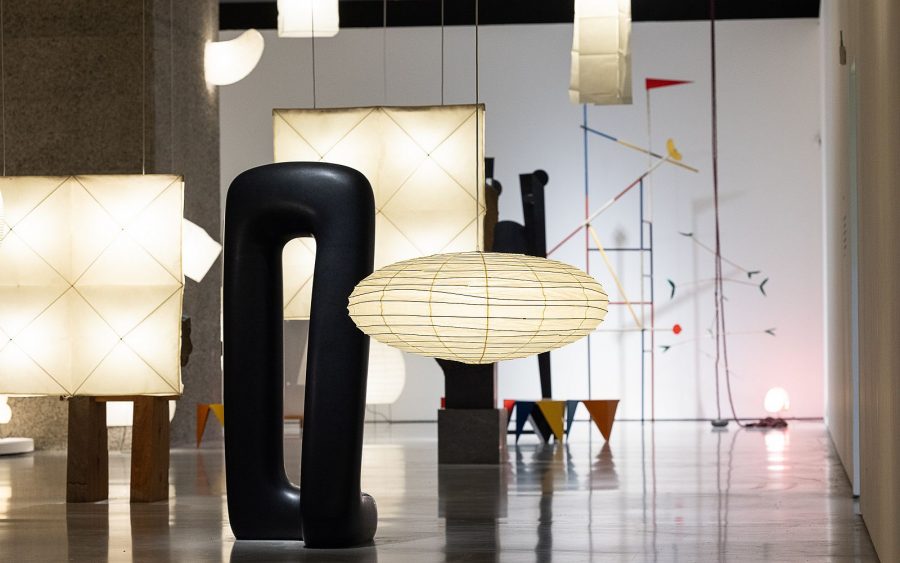 Noguchi's seven-decade-long artistic career is documented and celebrated in a new exhibition at the Barbican Art Gallery. Simply entitled 'Noguchi', this retrospective brings together more than 150 of the artist's works in order to retrace his evolution across sculpture, architecture, design and dance, intersected and explained through his philosophical quotes. Set within the brutalist surroundings of the Barbican, visitors are taken on a journey that immerses them in Noguchi's delicate paper lanterns, colourful furniture, architectural playgrounds and expressive sculptures.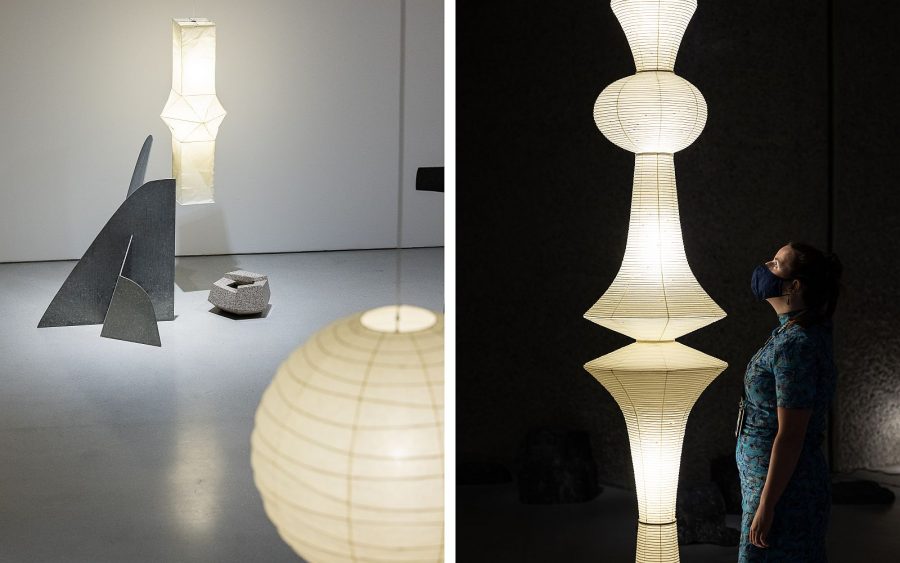 "Noguchi" is at the Barbican Art Gallery in London from 30 September 2021 to 9 January 2022
Who was Isamu Noguchi?
Born in Los Angeles, USA, in 1904, Isamu Noguchi was a bi-racial American, the son of a Japanese poet and Irish American writer. Schooled in Indiana and New York, he initially trained as a sculptor. But it was in the 1920s, while working in Paris with celebrated sculptor Constantin Brancusi, that Noguchi was introduced to the modernist principles of abstraction. As a result he became passionate about materials and craft – elements that remained fundamental to his work throughout his career.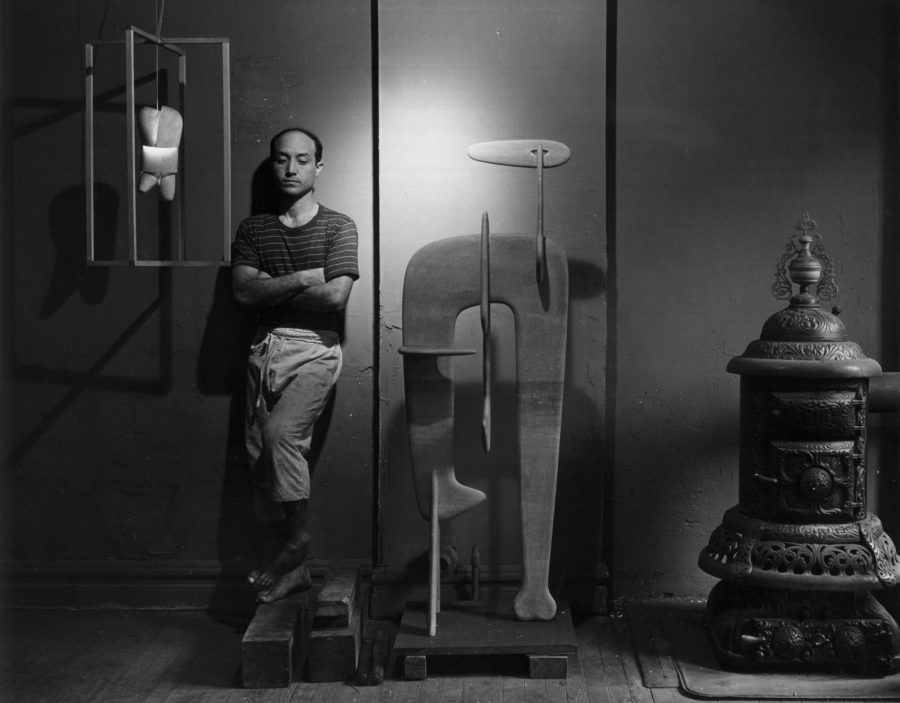 On his return to New York in 1929, Isamu sculpted portrait busts, which attracted the architect-theorist R Buckminster Fuller, who became a life-long friend and collaborator. The pair shared a vision for shaping a more equitable world through technology, innovation and design, and even sketched a futuristic car together.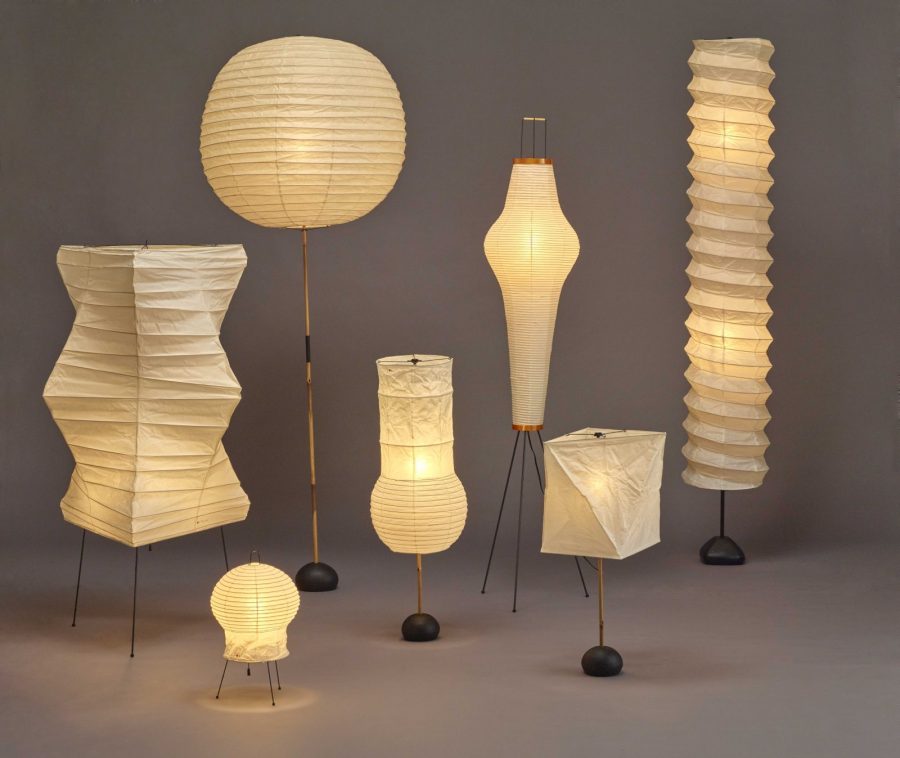 As his career progressed, Noguchi became more and more socially aware. One of his pioneering proposals for New York – deemed too radical for 1935 – was the transformation of a city block into a Play Mountain of sloping and stepped surfaces for children and adults alike.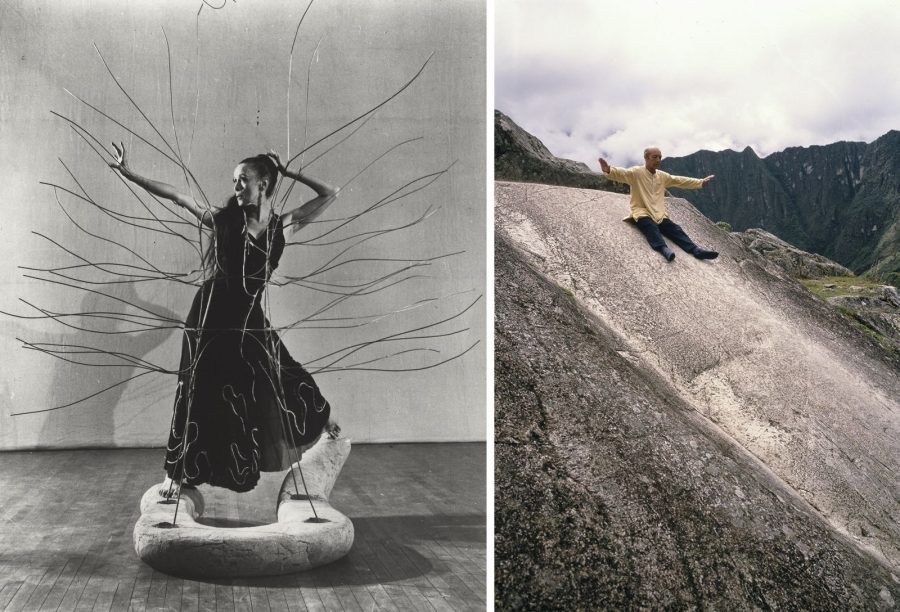 By the 1940s Noguchi was internationally recognised and worked with manufacturers Knoll and Herman Miller. During this time he became increasingly experimental with materials and forms, as expressed in his Lunars light sculptures and interlocking marble slab sculptures. He also travelled extensively to China, Mexico and India, and returned briefly to Japan in 1950 where he became deeply involved in stoneware sculptures inspired by ancient Japanese burial objects. It was here where he developed his famous Akari light sculptures, a contemporary take on traditional chochin paper lanterns using washi paper and electric bulbs.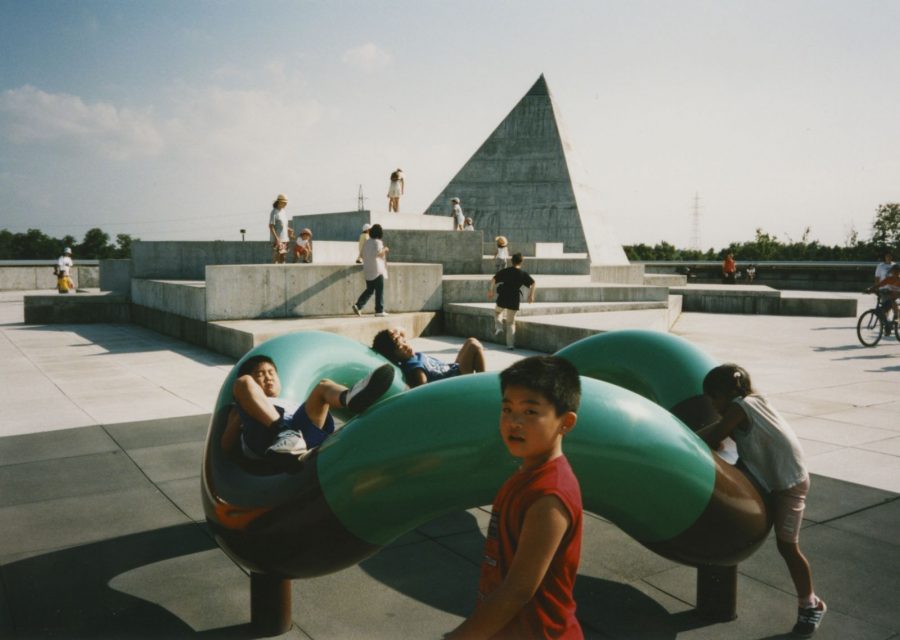 By his death in 1988, Noguchi had completed over 20 public spaces around the world, each of which challenged civic and social life through intersections with nature, time, and transcendence. You get the sense that in life and art, he was an explorer with both a philosophical and playful eye. His works were designed to be tools for understanding our place in the cosmos, as well as our relationships to history, nature, and to one another.