Lexus knows a fair bit about tuning, but its latest collaboration takes the concept to a new and very different level, with the LC Stratocaster.
Fender Custom Shop (FCS), where the legendary American guitar-maker's most exclusive creations are hand-made, has announced the launch of a limited-edition Fender® Lexus LC Stratocaster®, the newest custom-built piece from Principal Master Builder Ron Thorn.
Known as "The Dream factory," the FCS makes bespoke instruments for some of music's greatest guitar heroes, including Eric Clapton, Jeff Beck, H.E.R. and Jimmy Page.
The stunning blue "Strat" celebrates both brands' passion for bold design, intuitive technology, and craftsmanship. Fender Custom ShopTM will be releasing 100 team-built Fender Lexus LC Stratocaster guitars globally.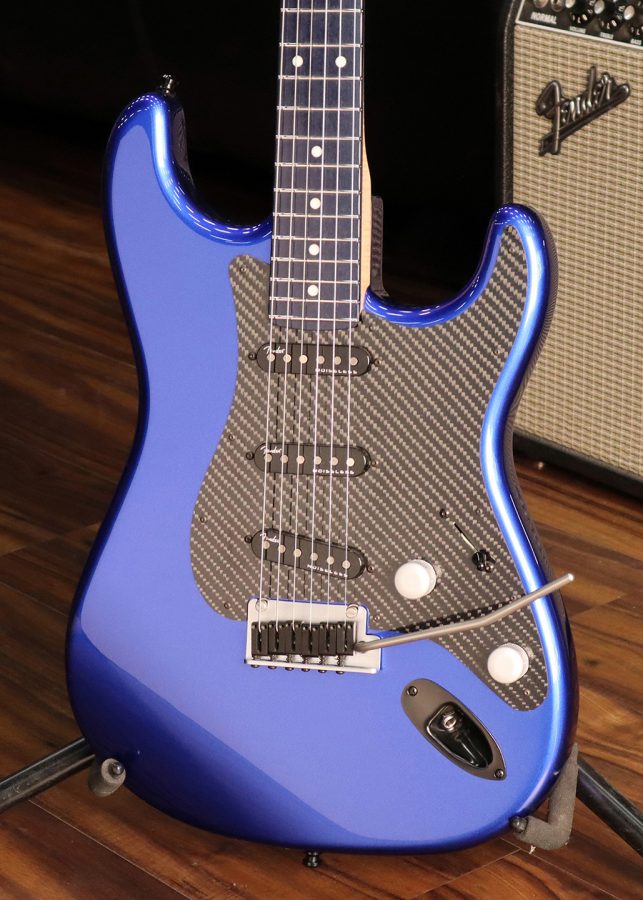 The Stratocaster guitar includes an omnidirectional Structural Blue finish, a spectral range that produces light metallic blue to deep midnight blue, originally developed by Lexus paint engineers inspired by the shimmering colours of the Morpho butterfly. The paint's development took 15 years.
The blue finish on the Stratocaster guitar is the same as that used on an exclusive version of the Lexus LC flagship coupe. It brings to life the rich curvature of the LC's styling, and now the guitar body, too. The paint does not contain any blue material – the colour is produced purely by light interference. Layers of colourless materials come together to generate the ultimate colour, hence the name "structural".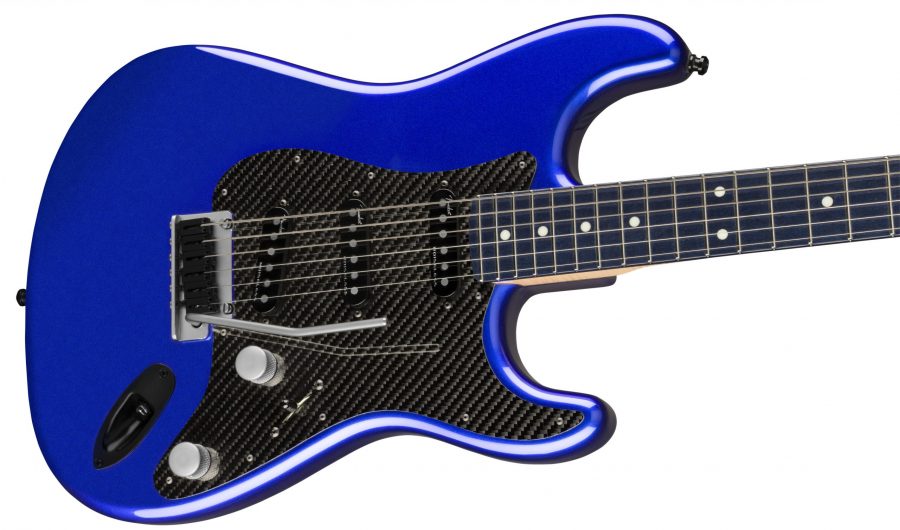 The guitar's neck is fashioned from beautiful 3A flame maple and finished in high-gloss urethane, imparting a hint of Fender woodworking tradition in contrast with the instrument's other advanced visual elements. The fingerboard is made of deep-blue polished Richlite, a composite material known for its tonal properties, structural stability and resistance to wear and moisture, and used by the Fender Custom Shop for the first time. The fingerboard has a flatter 12-inch radius and 22 medium-jumbo stainless-steel frets. On darkened stages, the white Luminlay fingerboard inlays glow in vivid blue.
Additionally, the fasteners on the pickguard are black button head machine screws that create a clean automotive appearance, while the pickups are Fender's latest version of its Noiseless Single Coils, another first for the Fender Custom Shop. To top it off, the headstock face is finished in Structural Blue with a chrome Fender logo, while the custom case is wrapped in carbon fibre-textured vinyl, with black leather ends and the Lexus logo embroidered inside the lid.