Lexus has received the 2016 Vehicle Manufacturer Award from TyreSafe, one of the UK's leading road safety organisations. The honour acknowledges the work done by Lexus to support and promote tyre safety awareness, notably through innovative social media communications and retailer activities.
Gareth Jeffreys, Social Media Manager for Lexus in the UK, said: "There's no doubting the terrific work that has gone into raising awareness of tyre and road safety during the past 10 years. TyreSafe has been the driving force behind this and we are proud to be a part of what is a great cause and to be recognised for our own communications."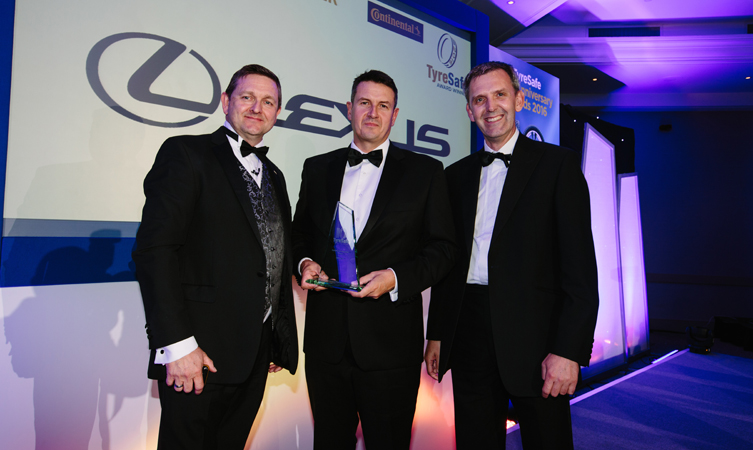 TyreSafe helped inspire Lexus to create on-line features and films that convey important safety messages in an original fashion. Working with creative partner DMS Media, it commissioned the world-first ice wheels project, in which a working set of wheels and tyres was hand-crafted in solid ice for a Lexus NX crossover. As well as being an eye-catching concept, the film highlighted the importance of tyre quality and performance during cold weather.
The Lexus official blog has also promoted tyre safety with competitions and informative features about a range of tyre safety topics, including how to check your tyres, pressure and size guides and answers to FAQs.
Lexus received its award at a presentation evening hosted last week at The Belfry resort in the West Midlands.