Lexus revealed two cars in a luxurious event at the Louwman Museum – the LC 500h and the LF-FC.
The stunning LC 500h, a hybrid version of the LC 500 revealed at the Detroit motor show earlier this year, took centre stage. Also introduced was the LF-FC concept, a high-output fuel cell saloon.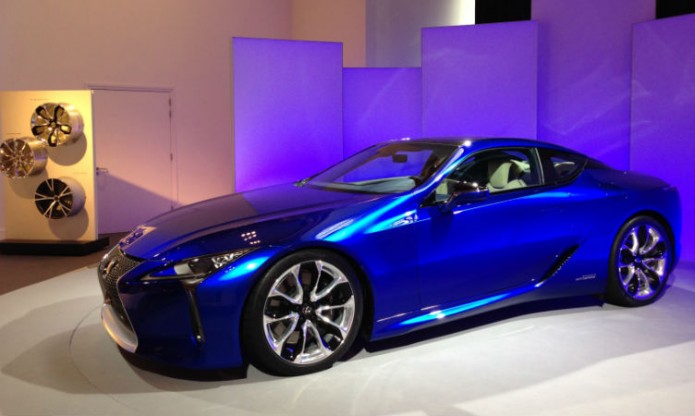 The Louwman Museum provided the perfect backdrop for the world premiere of the spectacular LC 500h. On arrival, we were treated to lunch and drinks in the main hall, surrounded by the history and the future of motoring. The two cars were prominently displayed and were much-discussed and admired.
Following lunch, a plenary session gave a detailed introduction to both the LC 500h and the LF-FC, including a brief presentation from Alain Uyttenhoven – Head of Lexus Europe – and the Chief Engineer and Chief Designer of the LC 500h.
A round table with Alain Uyttenhoven provided the opportunity to learn more about the brand identity and the direction Lexus is taking. The following session with Tadao Mori, Chief Designer of the LC, and Koji Sato, Chief Engineer of the LC, gave a more detailed insight into the car itself.
3D models of both the hybrid and fuel cell powertrains were on display, with engineers on hand to talk through the technology.
The day was concluded with a tour of the Louwman Museum.
We welcome EU media today at Louwman Museum (NL) to preview #LexusLC500h and #LexusLFFC concept pic.twitter.com/Z7mwpSX6Z3

— Lexus News Europe (@Lexus_EU) February 18, 2016
Lexus LC 500h
The Lexus LC 500h made its world premiere in the iconic surroundings of the Louwman Museum.
The new luxury 2+2 coupe signals the next phase in the evolution of Lexus with a revolution in every aspect of research and development, engineering, and design.
It combines the dynamic luxury, ultra-rigid, inertia-tuned chassis and lightweight multi-link front suspension of the LC 500 with a brand new Multi-Stage Hybrid System.
This new technology adds a new automatic transmission to the established attributes of Lexus' full hybrid powertrain to deliver the sharpest and most refined drive from a full hybrid yet, with much stronger and direct acceleration.
Lexus LF-FC Concept
The visionary Lexus LF-FC concept offers a glimpse of the design and technology the company is considering for a future flagship saloon.
The concept is powered by a high-output fuel cell with all-wheel drive and incorporates new gesture control and automated driving technologies. It underlines Lexus' commitment to have a fuel cell car in its model range from around 2020.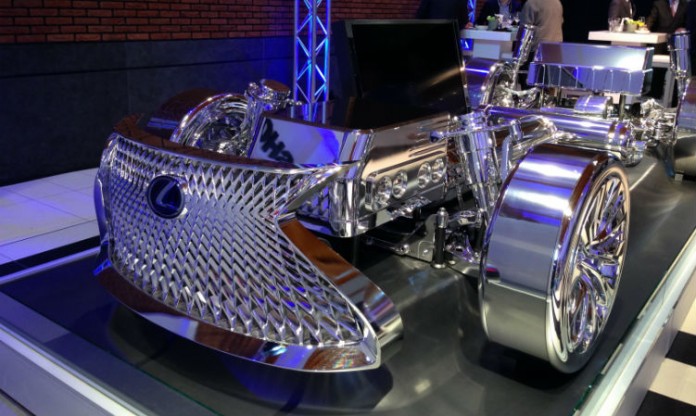 Read more: Lexus at the Geneva Motor Show 2016
Read more: Lexus LC 500h makes its World Premiere
Read more: Lexus LF-FC flagship concept revealed at the Tokyo Motor Show