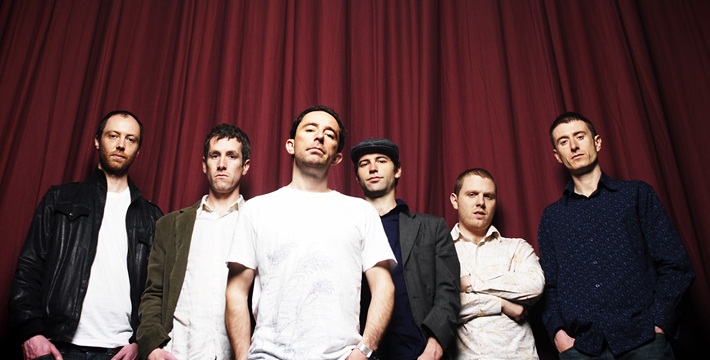 If you like the idea of dreamy film soundtracks that mix DJ turntable skills, awesome drumming, incredible horns and amazing keyboards – and would like to sample a free download – investigate The Cinematic Orchestra, writes Guy Bird.
The Cinematic Orchestra is a musical ensemble of brilliantly modern musicians that has been quietly making enigmatic music to watch films by (or not) for more than a dozen years.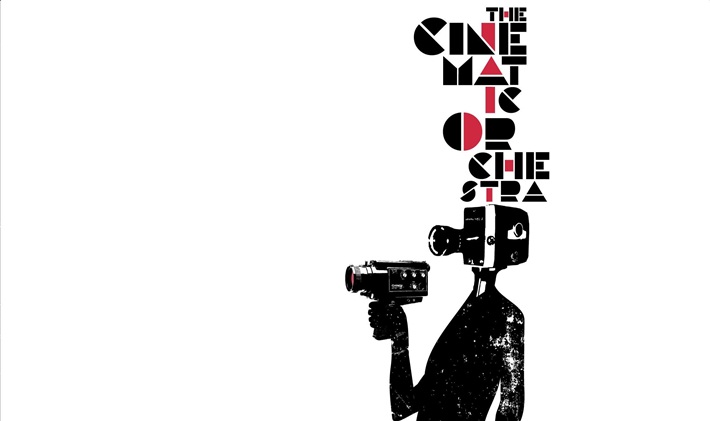 Sometimes the group's music is written for a specific film, as in 2001's Man With A Movie Camera – where the group were asked to retrospectively provide a soundtrack for the 1929 silent film classic of the same name – or in a more conventional way when commissioned to compose music for the 2008 Disneynature film The Crimson Wing: Mystery of the Flamingos.
At other times there is no film in mind but Cinematic's music is always composed in a score-like manner, with slowly building themes that ebb and flow punctuated by dramatic musical elements to highlight moments of real or imagined film action.
The level of musicianship is outstanding throughout, with virtuoso playing on all manner of instruments from saxophone, piano and flute to drums, vocals and DJ. In many cases – both live and in the studio – the band is accompanied by a full classical orchestra to swell the already expansive sound.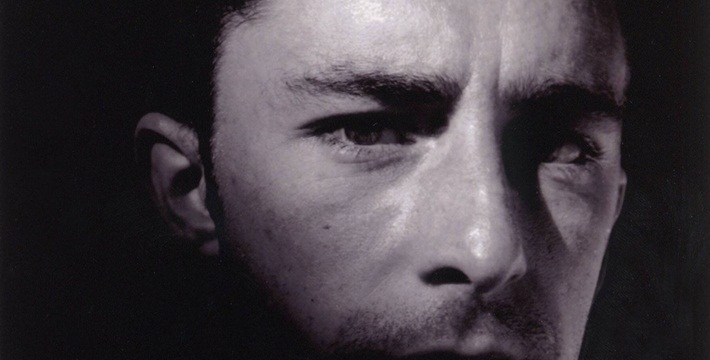 Started by Jason Swinscoe (above) back in 1999 while he still had a day job working in export sales for independent record label Ninja Tune, the sometime DJ and bass player took on the role of bandleader by collecting and persuading a group of open-minded modern jazz musicians to realise his musical ideas and dreams.
The band's first album Motion impressed his employers so much it was released on Ninja Tune in 1999 and was quickly voted album of the year by the discerning listeners of Radio One's Gilles Peterson show. Further LPs followed from the more orchestral Every Day to the introspective but hauntingly beautiful Ma Fleur featuring the vocals of underground singing legend Fontella Bass.
Global tours have taken in modern festivals like Japan's Fuji Rock and Spain's Sonar to the more traditional Montreux Jazz event and an appearance at the Royal Albert Hall in 2010, reflecting the group's ability to appeal to dance, classical, electronic and jazz audiences across many generations.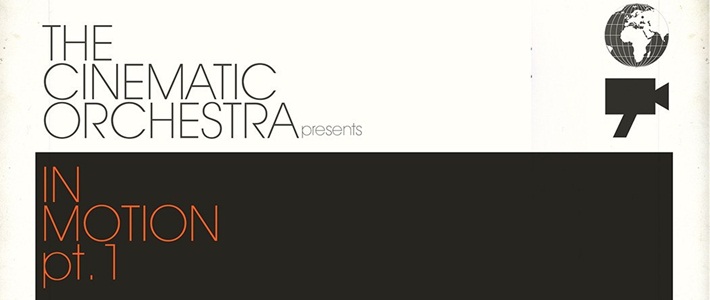 The good news is, there's now a new album just out curated by the Cinematic Orchestra called In Motion #1 including new music by the band plus other jazz and classical musicians from Austin Peralta to the Dorian Concept. All will sound superb on any Lexus in-car stereo of course and its label Ninja Tune is also offering a FREE download from the new album – an edit of the excellent opening track Necrology. Simply click the link http://www.cinematicorchestra.com/ to sign-up for further email info.
About the author
Guy Bird is a freelance writer and editor specialising in cars and design for the likes of CAR magazine, Wallpaper* and Car Design News. He attends the world's auto shows from Paris to Tokyo interviewing the world's best designers and has road-tested the vast majority of vehicles available in the UK over the last 18 years. www.guybird.com