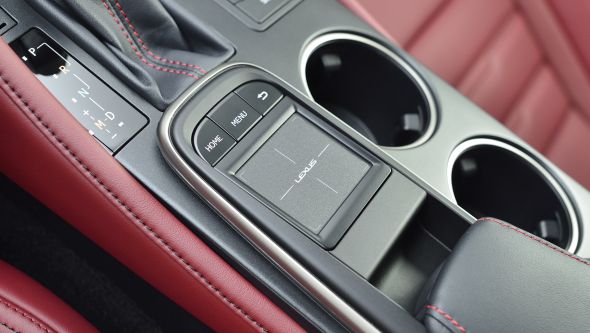 Most of us are used to scrolling, swiping, pinching and tapping our way through the various touch-sensitive screens and pads on our smartphones, tablets and laptops.
Lexus is adopting that same intuitive functionality in the latest iteration of its Remote Touch Interface system, the first of which will soon be available in the dramatic new Lexus RC models.
This unique control touchpad links the driver more directly to the audio and navigation systems of the vehicle and was developed in harmony with the brand's acclaimed human-machine interface technology. Bringing many of the car's controls to your fingertips, it is designed to add a layer of tactility and feedback similar to the physical experience of driving this new sports coupe.
We are yet to experience the car in action but the video below gives us an early glimpse of the intuitive nature of this next-generation Remote Touch Interface.
[youvid embded='t' vid='cGP87jbafVQ']